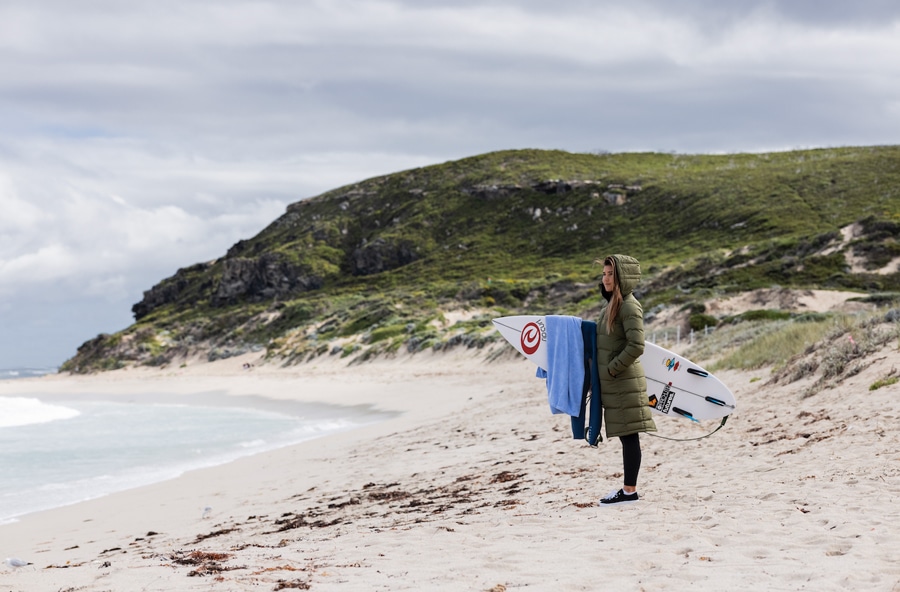 The cold is not a reason to hide away as when it comes to surfing, the winter season brings stoke with uncrowded waves, quiet beaches and juicy swell.
Surfing for as long as possible and embracing the chilly pre-surf-check and post warm-up is made possible by having the right gear and being smart with your prep and packing. So score big waves and long surf sessions without the frostbite with the following …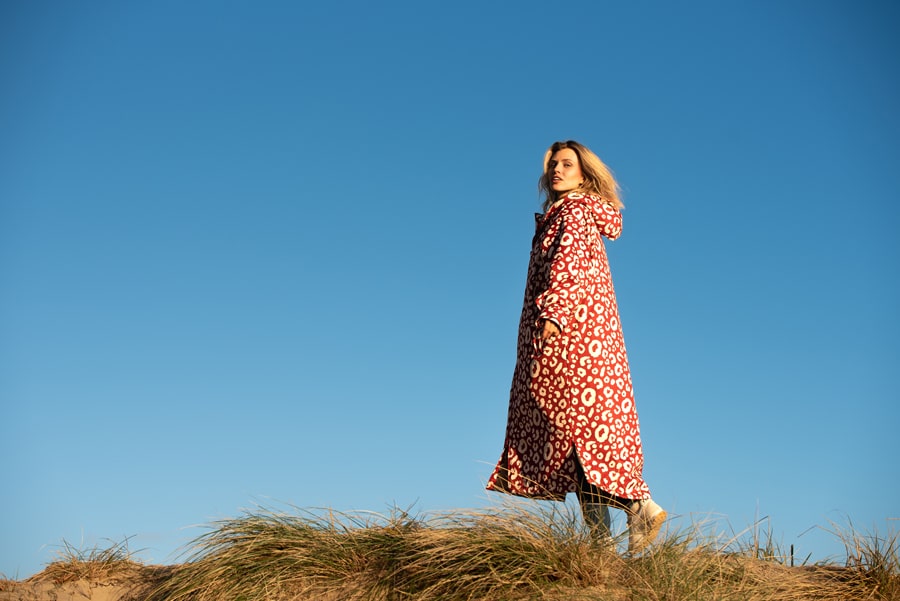 Changing robes
Changing robes are all the rage for a reason. They're brilliant for getting changed out in the elements and enjoying instant warmth and dryness. Plus they minimise the possibility of exposing yourself when pulling off a cold and sticky wetsuit in the car park.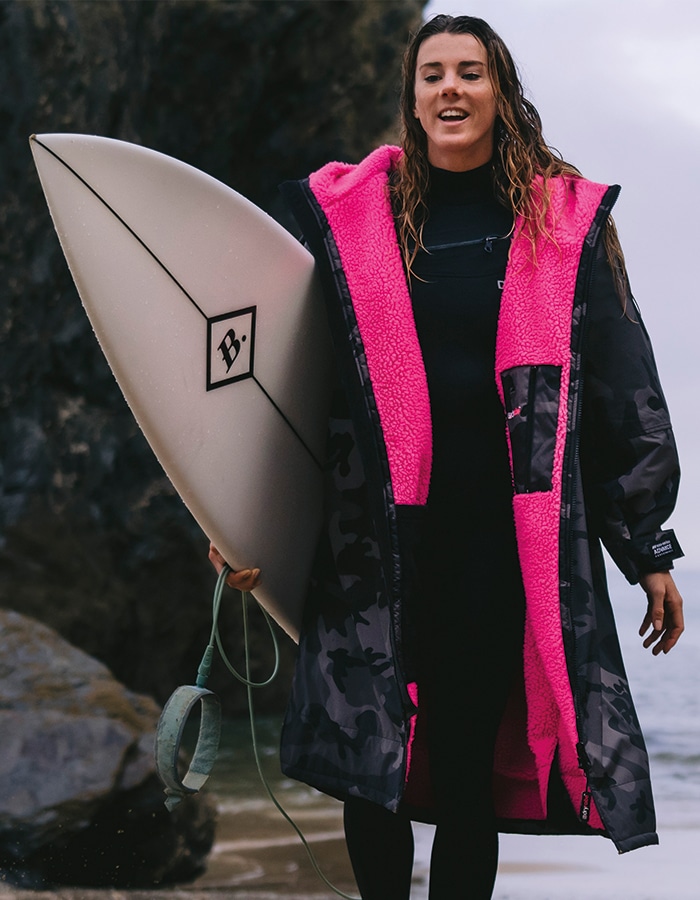 dryrobe® Advance Long Sleeve
Stay warm all winter with the original weather- proof changing robe. Complete with a durable waterproof outer and fast-drying inner. Made with 100% recycled fabrics. £160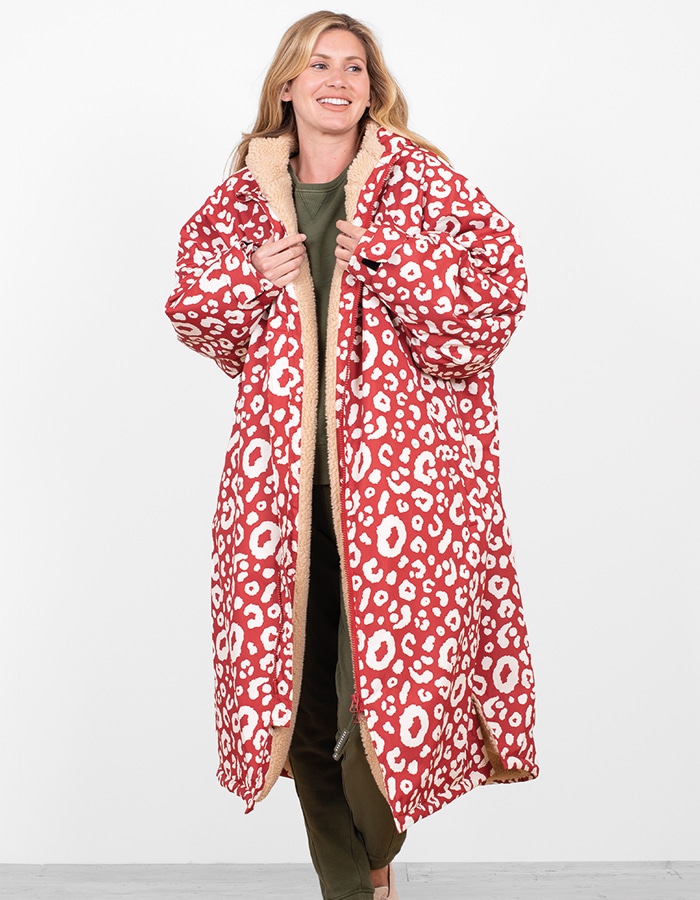 Brakeburn, Leopard Chinook Changing Robe
When you're done slaying the surf, the cosy borg lining in this changing robe will get you warm and dry. £139.99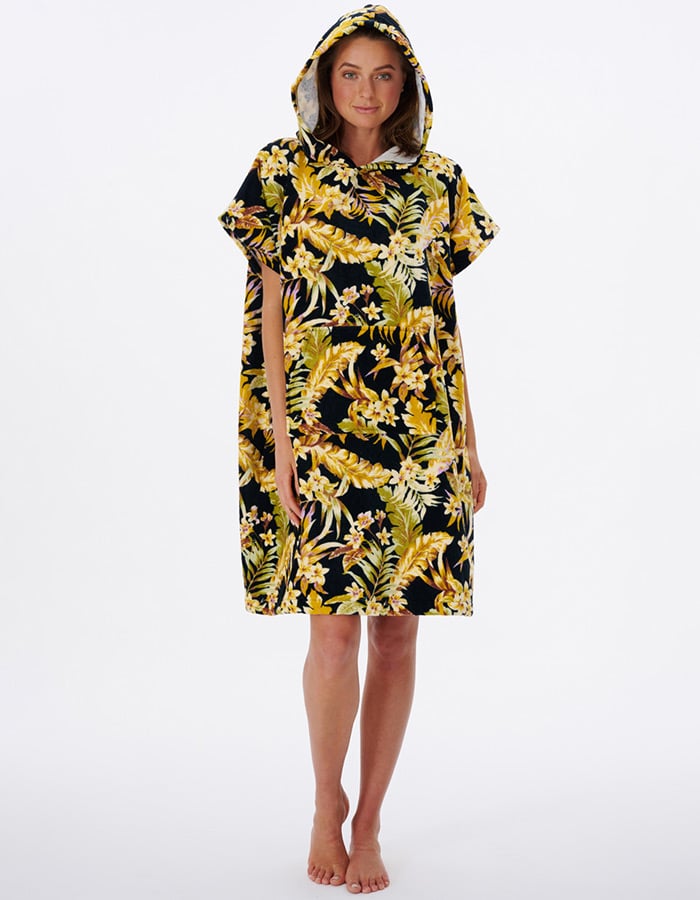 Rip Curl Sunday Swell Hooded Towel
Wrap up after a surf or ocean dip, this super soft, cotton robe makes getting changed that little bit easier. £54.99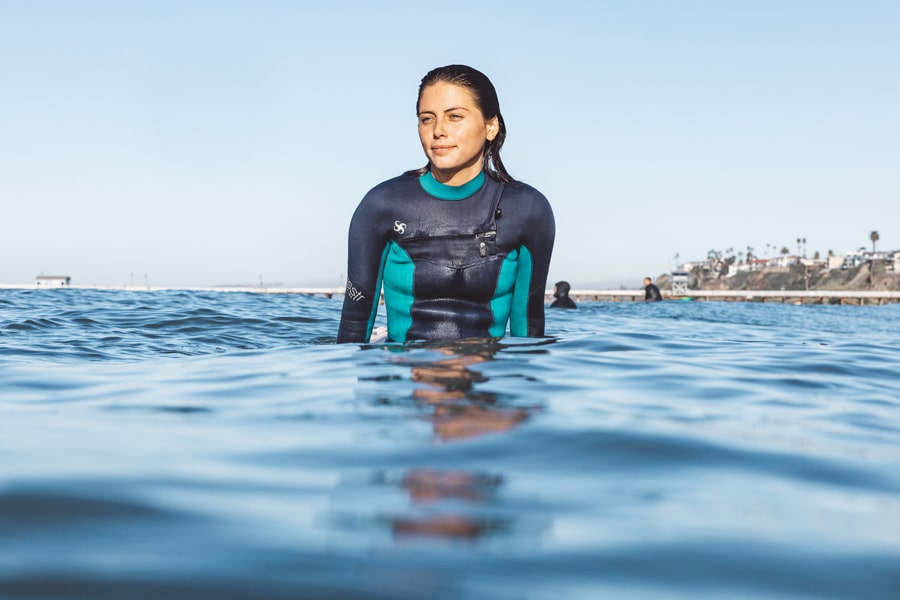 A good winter wetsuit
If you want to surf in the winter then you're going to need a good winter wetsuit and that's that. But you don't have to break the bank to get a good quality one and once you're the proud owner of a good neoprene number, then it should last years. 4/3mm, 5/3mm or 5/4mm are ideal for winter sessions and there are even 6/4mm ones for very icy conditions.  If it's within your means then double up and have two wetsuits on the go … then if you're surfing back-to-back sessions you don't have to pop a damp cold one on.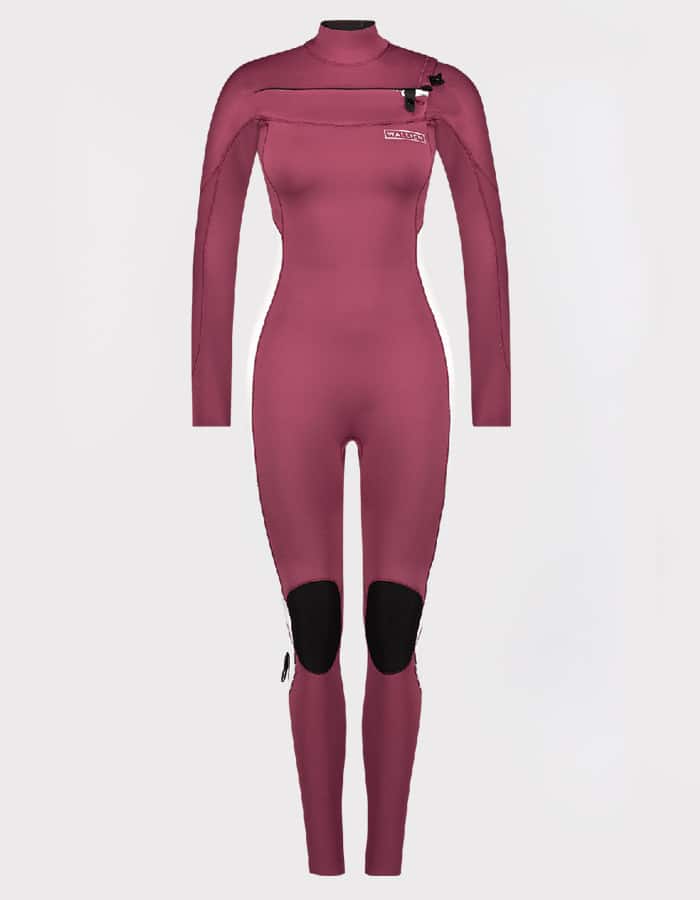 Wallien x Nikki van Dijk 4/3 Wetsuit
Constructed from premium, long lasting and eco-friendly Japanese limestone neoprene with ProFlex super stretch jersey, MaxMove design and CurveGive back. This suit is the comfiest you'll find out there.
£289.00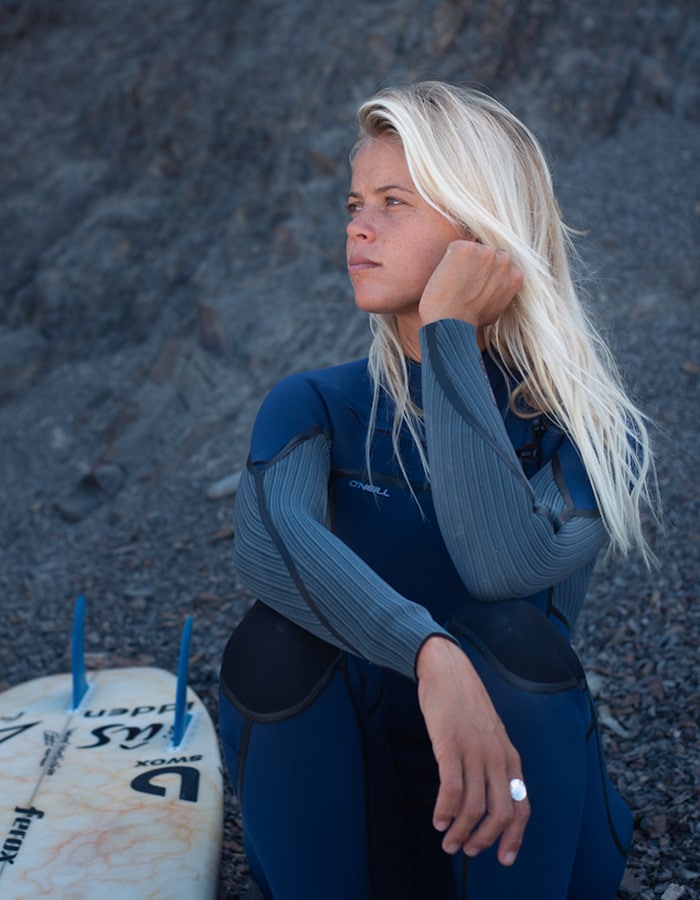 Hyperfreak Fire Chest Zip Full 
The O'Neill Hyperfreak Fire range focuses on extreme warmth, high performance, increased durability, and comfort. This is the innovative Hyperfreak legacy taken to the next level with Fire red hot warmth.  4/3mm+ £369.95, 5/4mm+ £379.9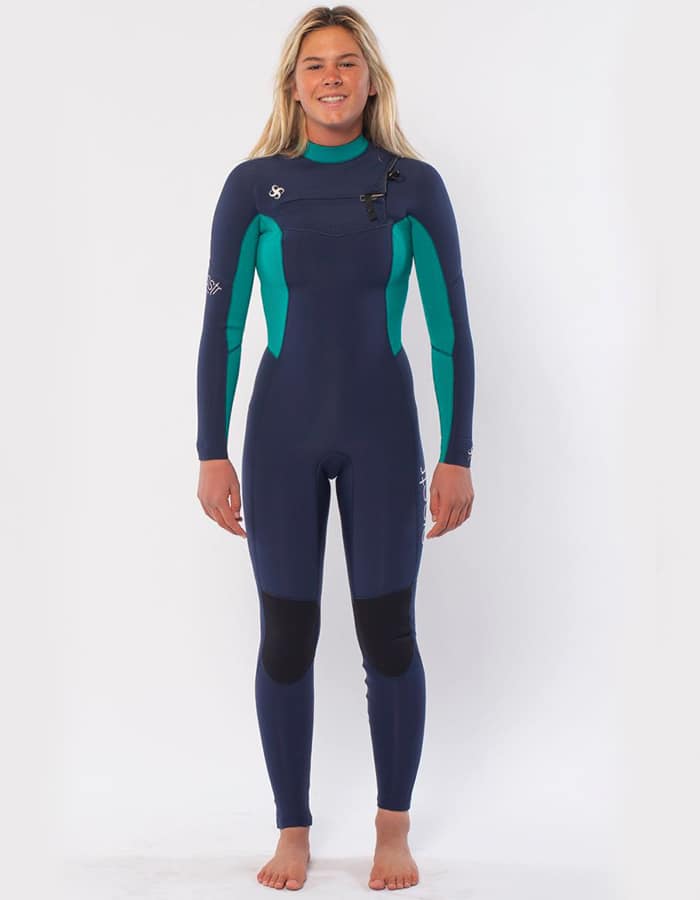 Sisstrevolution 7 Seas 4/3 Wetsuit
100% Super Stretch, Light, warm, soft limestone based neoprene, hollow fibre lining insulates heat,  engineered body, minimal seams, unrestricted performance. £329.99 

Water accessories
When you're coldwater swimming and wearing a swimsuit or bikini in the sea, you should protect your extremities from the extreme cold. Wetsuit boots, gloves and a beanie are a good idea for winter swims or paddleboarding so invest now to save your digits from getting too numb. Zipped wetsuit boots dispense the faff of getting in and out of neoprene boots and a thermal beanie will keep your noggin warm.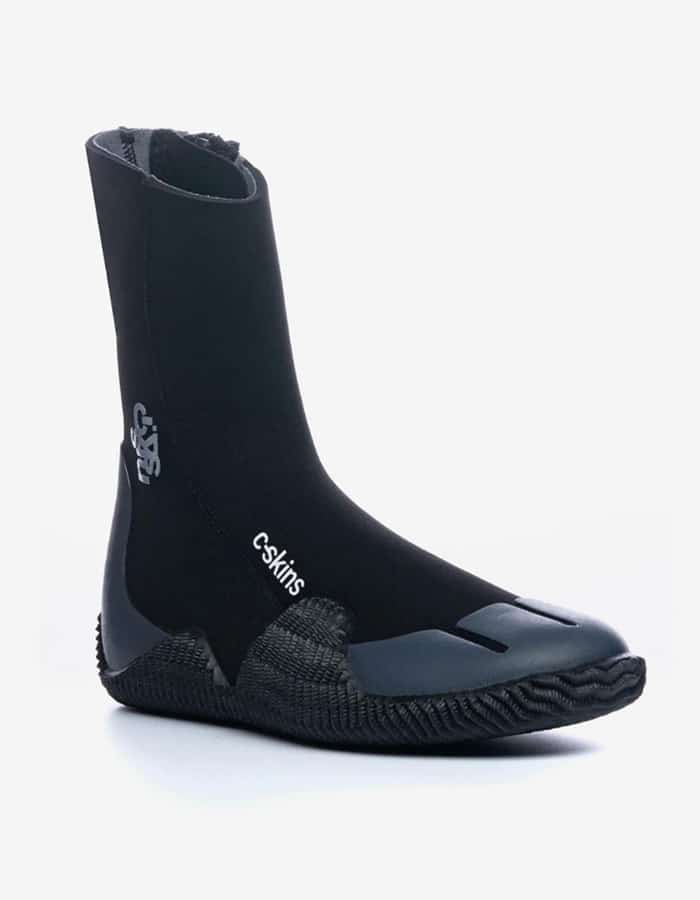 C-Skins Legend 5mm Zipped Round Toe Wetsuit Boots
These zipped wetsuit boots are quick to get on and off without compromising water seal and warmth. 5mm Free Flex neoprene with Glued and Blindstitched Seams. £38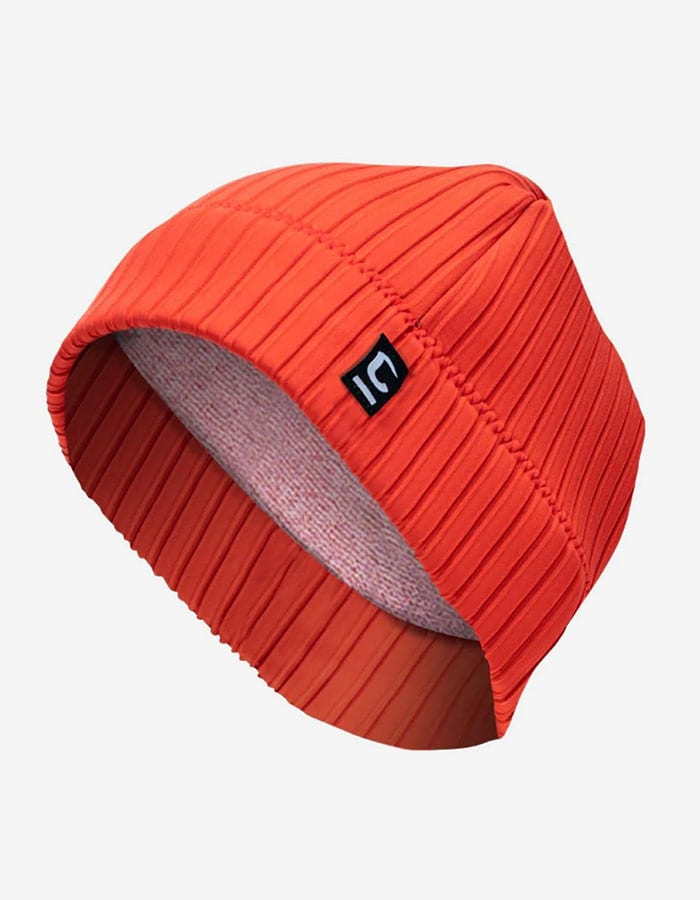 C-Skins Storm Chaser 2mm Wetsuit Beanie
Keep your head nice and warm whilst in the water with this 100% Free Flex neoprene beanie with thermal lining.
£22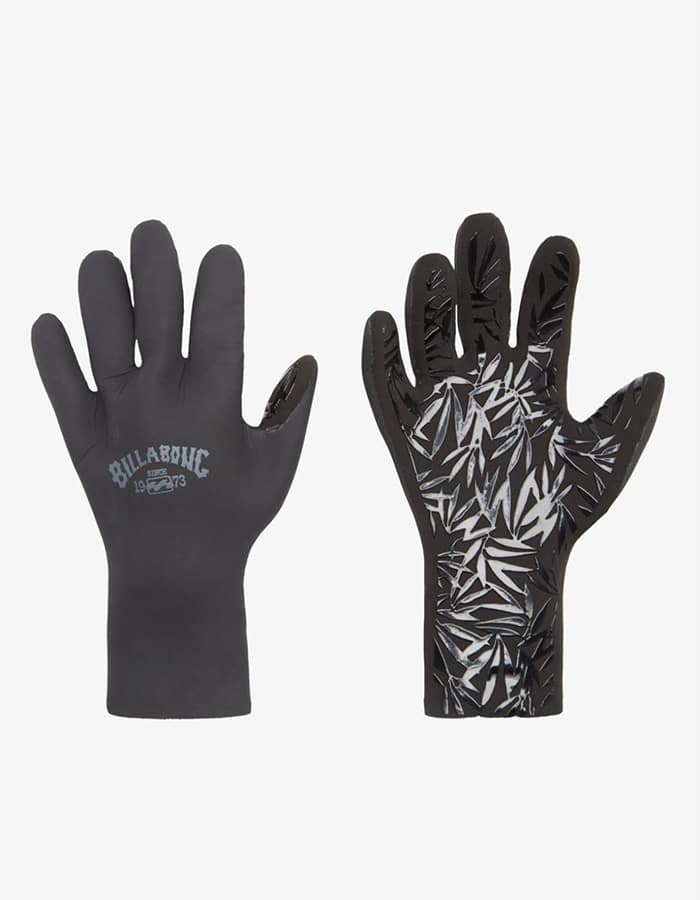 Billabong Synergy 2mm Neoprene Wetsuit Gloves
Made from a Premium stretch Superlight Foam with excellent thermal retention, the Synergy Wetsuit Glove is also lined with warm, quick-dry Furnace lining keeping you warmer, longer. £35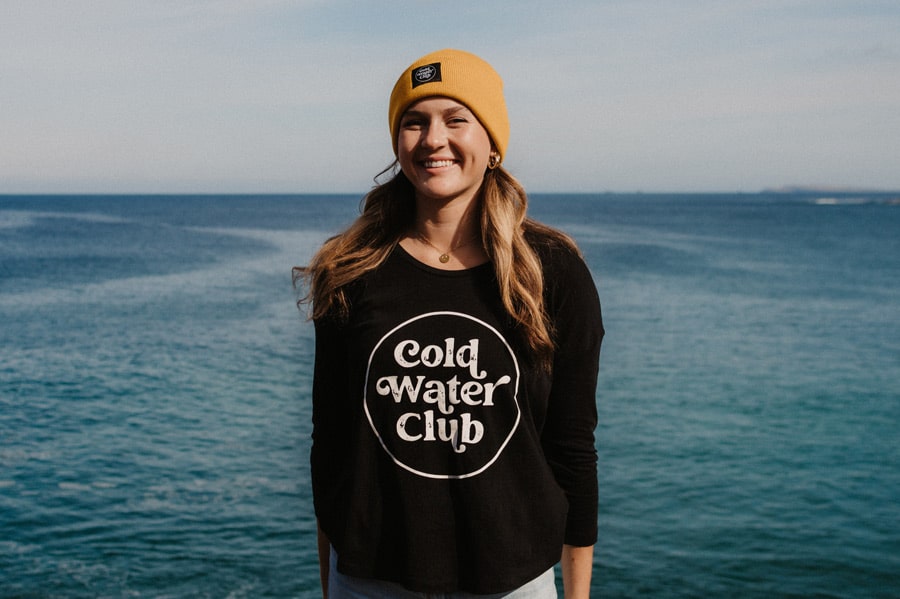 Headwear
You lose a lot of body heat through your head, so keep it covered for a toastier feel during the winter months. Especially if you're outside with wet hair!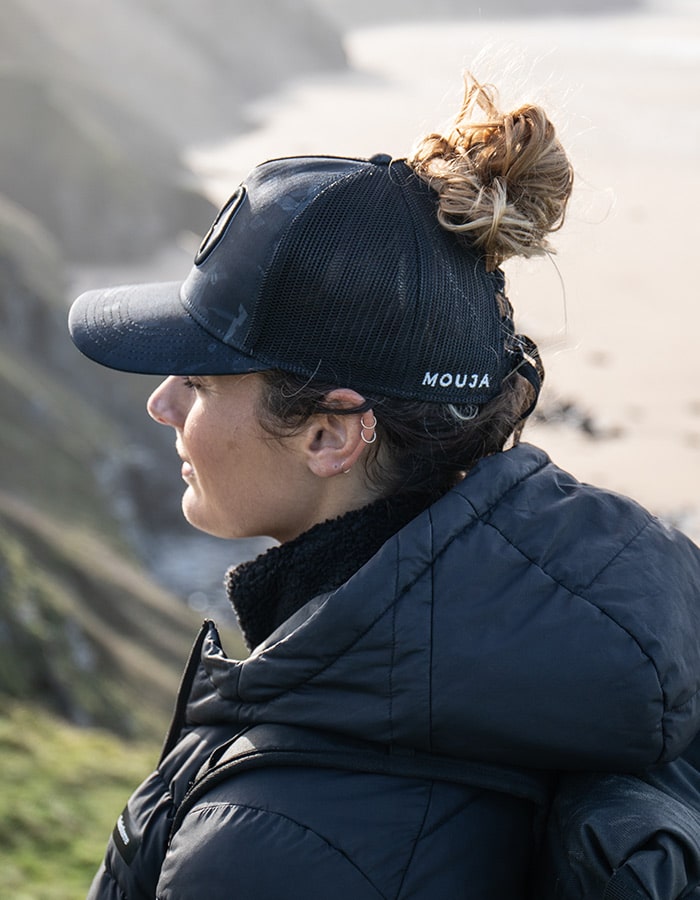 Mouja Cap
Keeping your hair and spirits up on sunny costal walks or a drizzly run is easy with a fully adjustable ponytail cap from Mouja.£26.99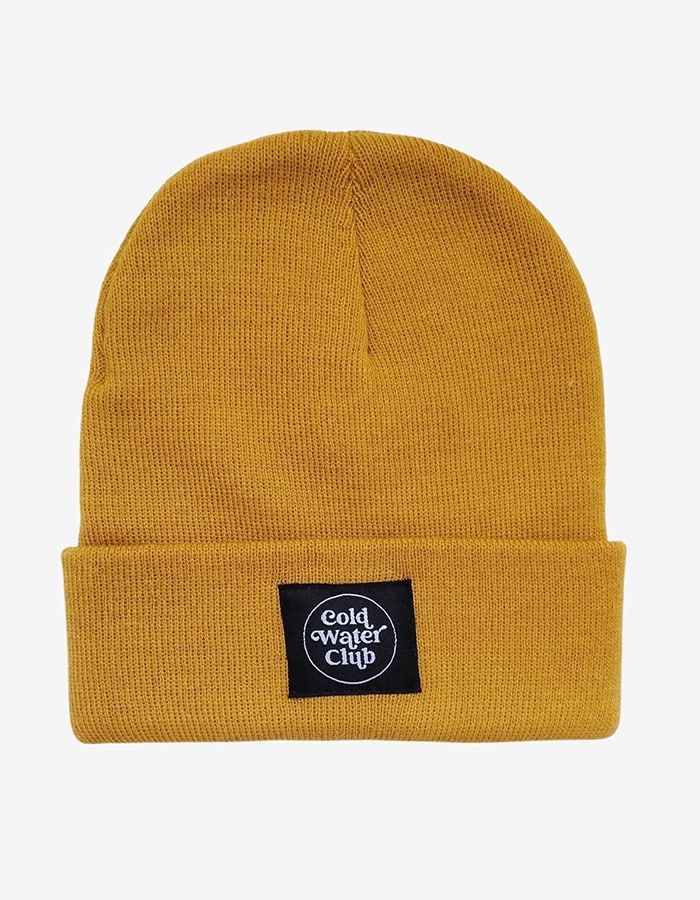 Cold Water Club Beanie
A classic, stylish ribbed beanie, with a hugging fit and a wide turn up brim. Super warm and cosy, a staple for cold weather surf missions. £22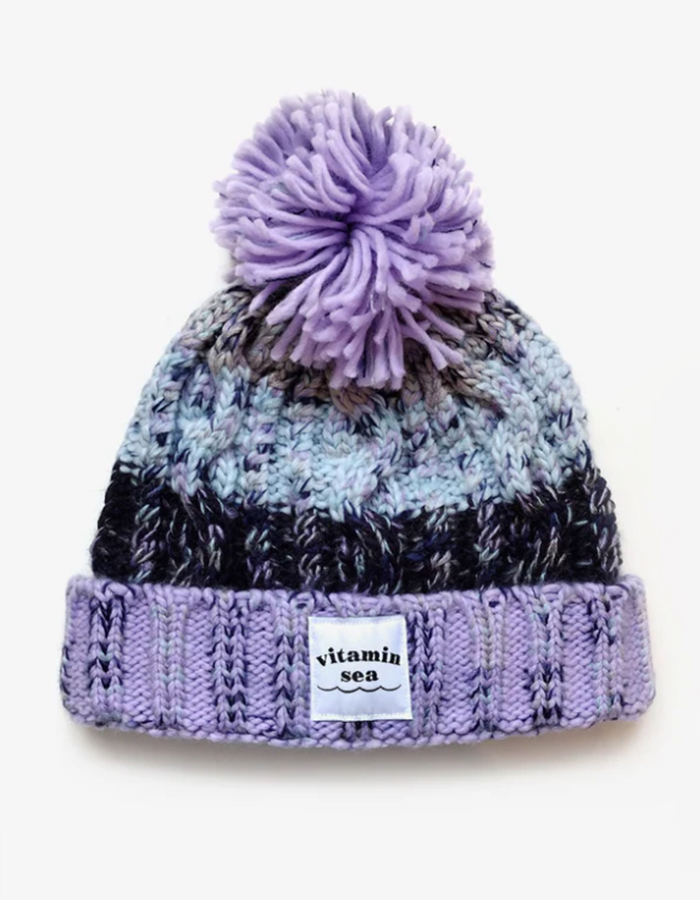 'Vitamin Sea' Pom Pom Beanie in Violet Shores
Embrace those winter months with this super snuggly chunky knit beanie, perfect for coastal walks and early morning surf checks. £20

Little details
The small things go a long way when it comes to keeping you warm and the car dry … from cheap but efficient pocket warmers, a toasty brew and merino wool socks to foldable changing mats, wetsuit hangers and dry bags. All small, easy to pack items with little fuss and maximum efficiency.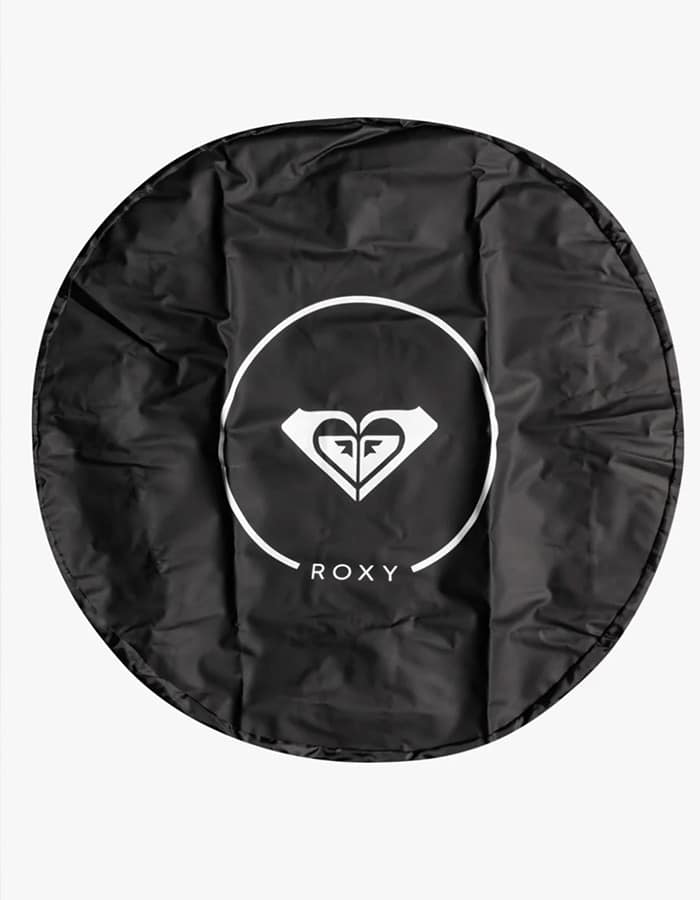 Roxy Changing Mat
Stand on this tough, waterproof changing mat whilst getting changed then throw all the wet gear in and pull up the drawstrings. Fully waterproof and heavy duty so wont leak. £27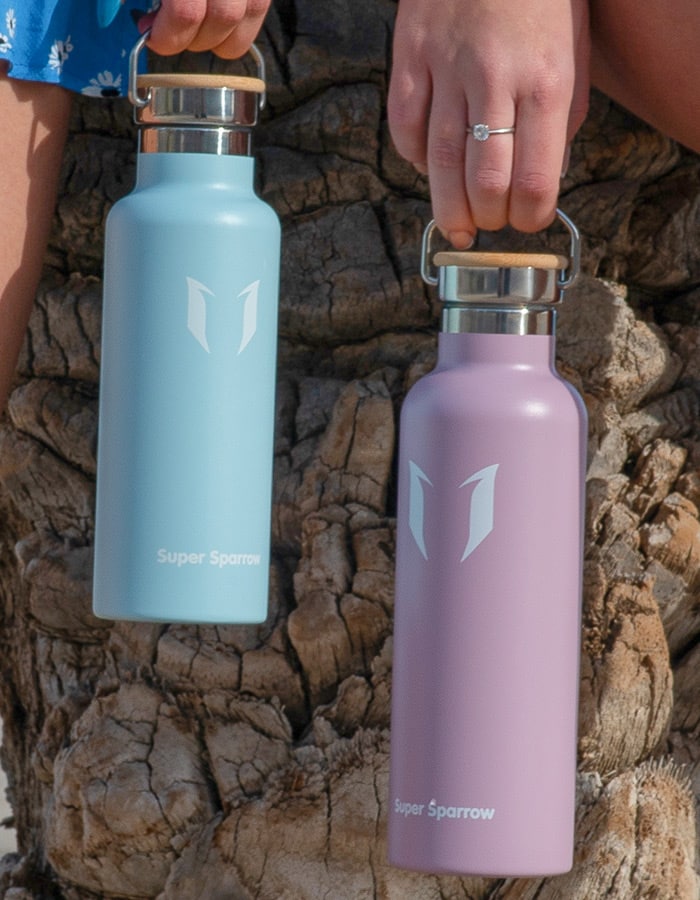 Super Sparrow Water Bottles
Designed to go where you go, the Super Sparrow stainless steel water bottles keep cold drinks cold and hot drinks hot for hours. Insulated and designed to retain temperatures. £18.99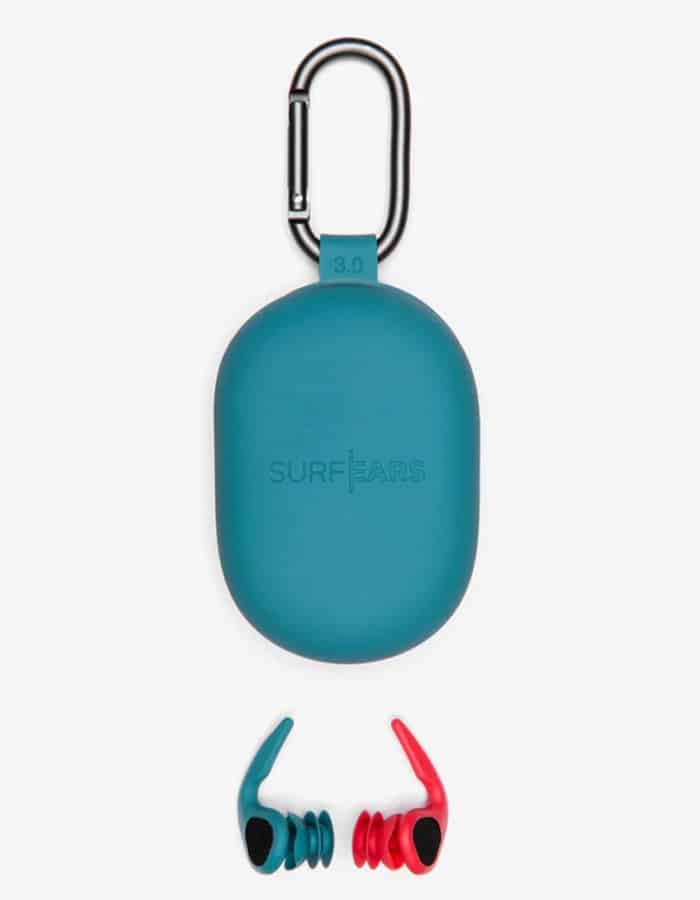 SurfEars 3.0 Ear Plugs
Excessive exposure to the elements can lead to ear infections and "surfers ear". Protect your ears with SurfEars 3.0, designed to keep the water out and let the sound in.  £44.95

A strong clothing game
Wrapping up as soon as you're out the water is key. UGG boots are back in fashion giving the added bonus of looking trendy whilst keeping warm, then for the rest of the body it's all about warm clothes and good layers.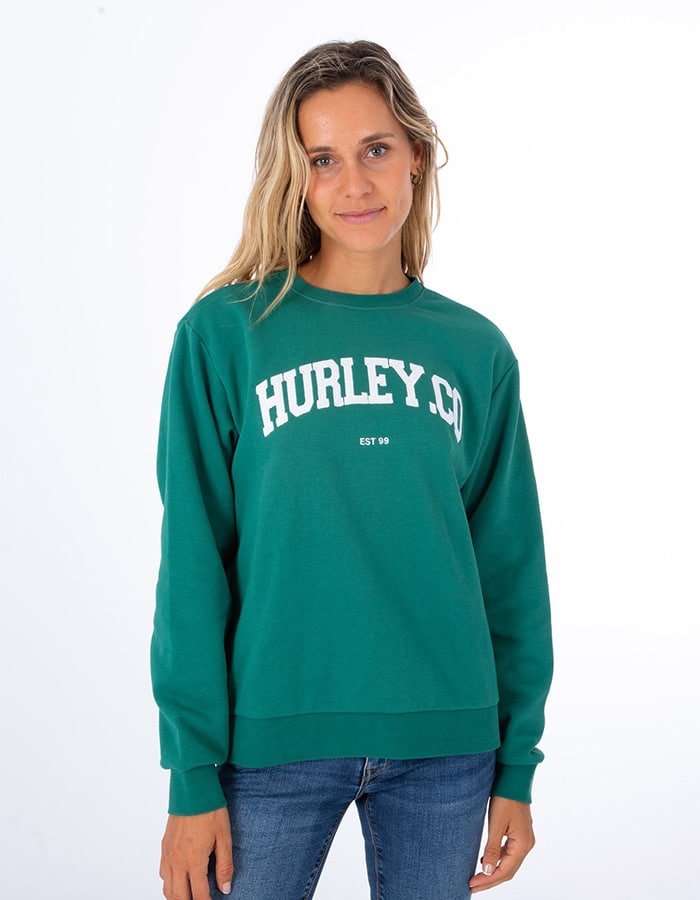 Hurley, Authentic Crew Sweatshirt
The Authentic Crew sweatshirt is made from soft brushed fabric with a DWR moisture repellent coating to keep you warm and comfortable on colder days. £53.95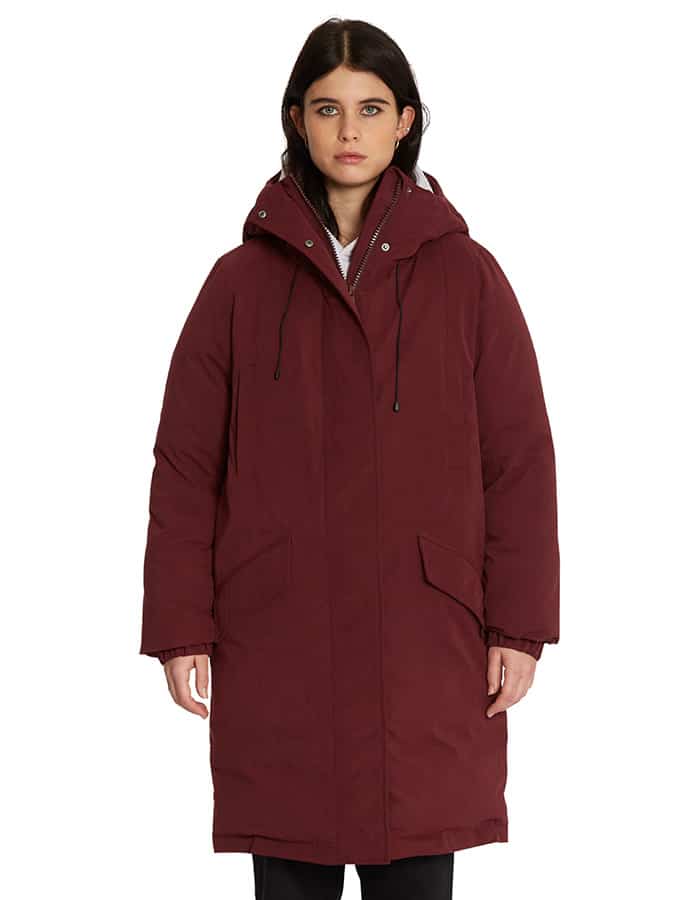 Volcom, Sleepi Puff Parka
This women's puffer parka will keep you toasty pre and post surf. Water resistant, DWR finish and high neck with hood to keep the icy winter wind at bay. £175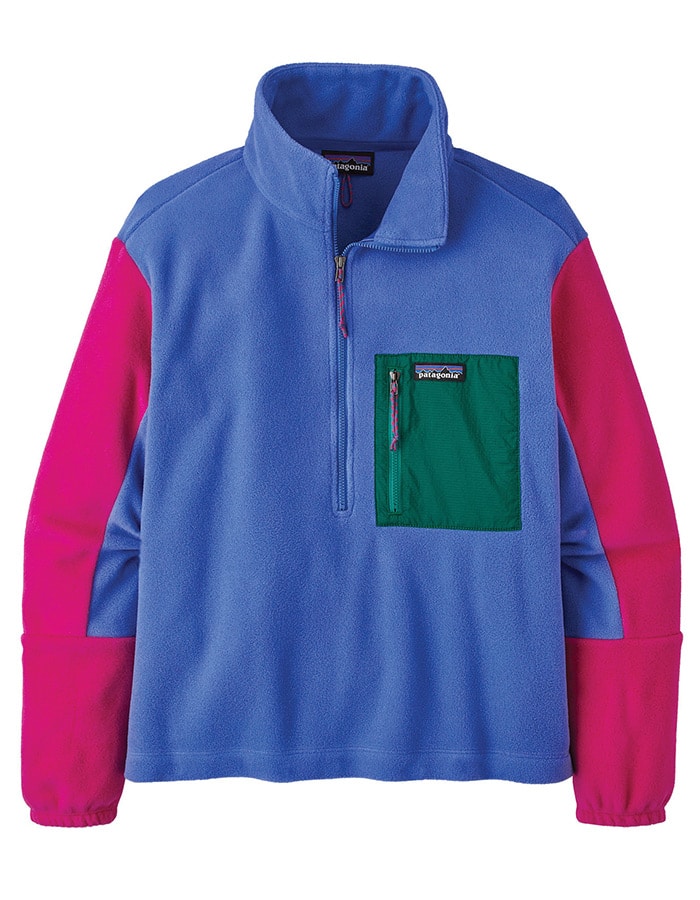 Patagonia, Microdini Half Zip Fleece Pullover

This lightweight fleece provides everyday warmth and comfort. Made with a double-sided 100% recycled polyester velour fleece. Fair trade sewn.
£120

A good attitude
In the winter time, getting into the wetsuit and out in the water can take a lot of persuasion. But know that you're going to feel amazing afterwards and the increased levels of adrenalin, dopamine and blood circulation are all good for your physical and mental health.
A good meal is also key. Your body uses lots of energy up when surfing in colder conditions so pre-surf make sure you eat a hearty, warm and high-calorie meal to keep you well fuelled. They you can hop in the car with a happy tummy, a positive attitude and enjoy!