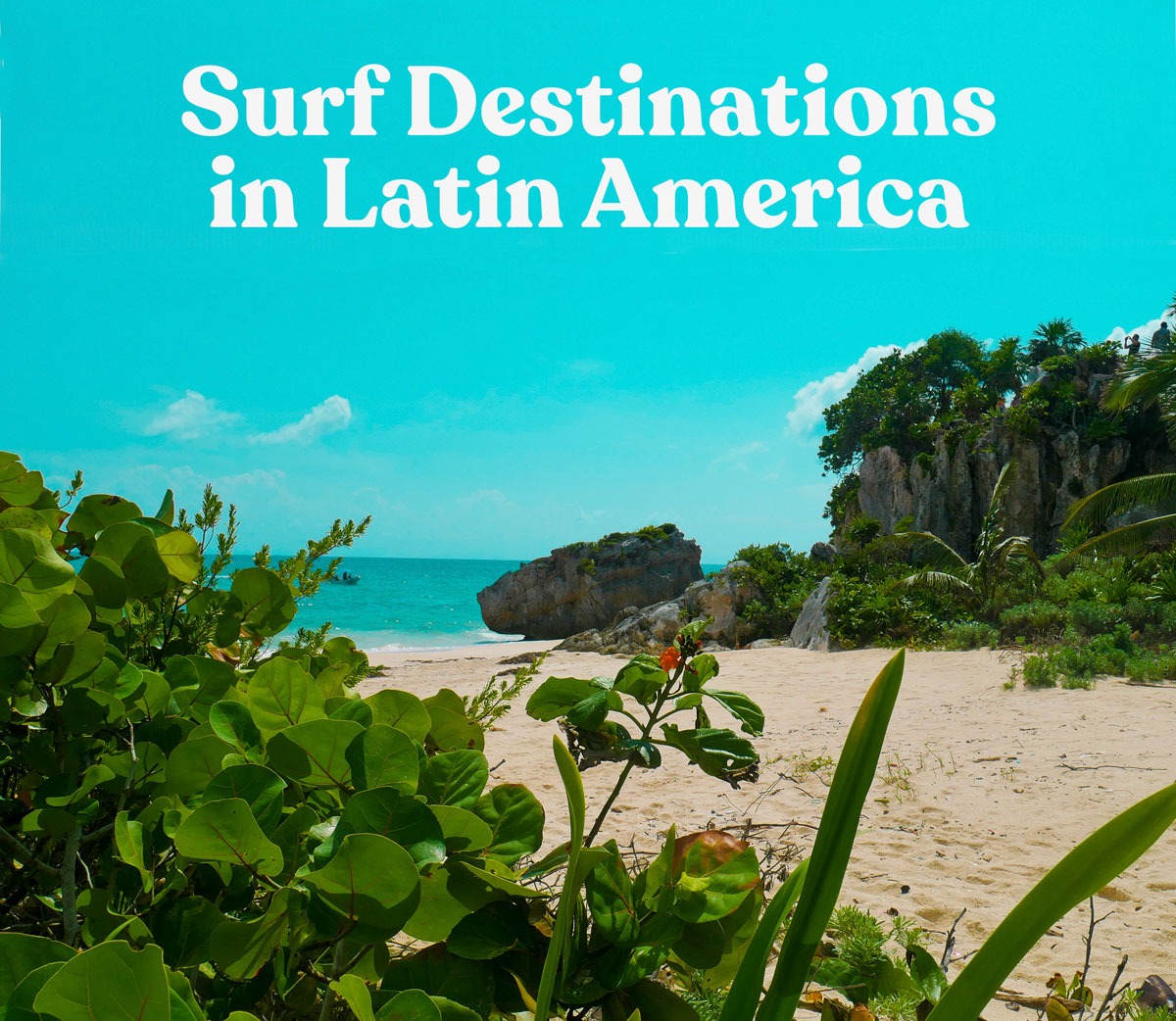 A guide to Nicaragua, Costa Rica, Ecuador and Mexico's Sayulita.

Sandwiched between the Atlantic and Pacific Oceans, Latin America consists of Mexico, Central America and South America. With over 33 countries, it is blessed with culture, beautiful beaches and wave conditions for all levels.
However with 20,000+ miles of collective coastline, we couldn't possibly do Latin America justice with one guide for all its surf spots. So we are homing in on a selection of the area's most treasured surf destinations … Nicaragua, Costa Rica, Ecuador and Mexico's Sayulita. Let's go … or should we say vamos!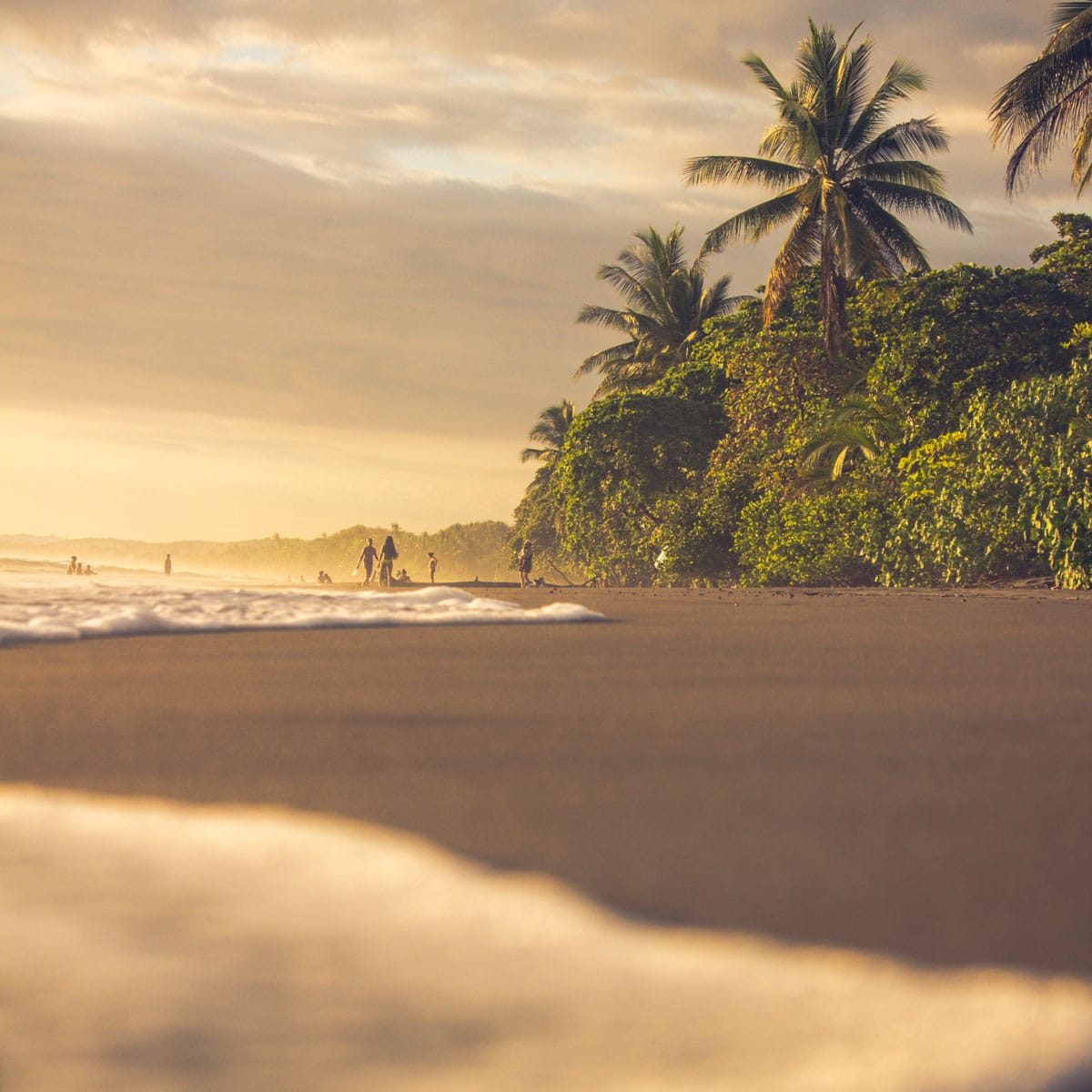 Costa Rica
CR has been on surfers' maps since the '60s and it's a chilled and easy trip. The waves are consistent and fun, suitable for pretty much everyone, from those just starting out to the experienced surfers looking for good surf day in, day out.
Surf Spots: Playa Hermosa, Playa Santa Teresa, Playa Cocles, Playa Naranjo (Witch's Rock), Playitas, Nosara, Espadilla Beach, Playa Manzanillo, Playa Guiones, Playa Grande, Playa Negra, Playa Tamarindo, Playa Avellanas, Jaco Beach, Playa Dominical, Ollie's Point.
When to go: The prime months are May to September but there are great waves all year-round making this a good winter escape option.
Airport: San José (SJO). If you're flying from Europe, make sure that your stopover in the US is at least two hours so you have time to clear customs and make your connection.
Watch out for: Sunburn and the odd jellyfish.
Alternative excitement: Visit one of the National Parks, take a yoga class, visit a breath taking waterfall or just chill on the beach and watch the sunset.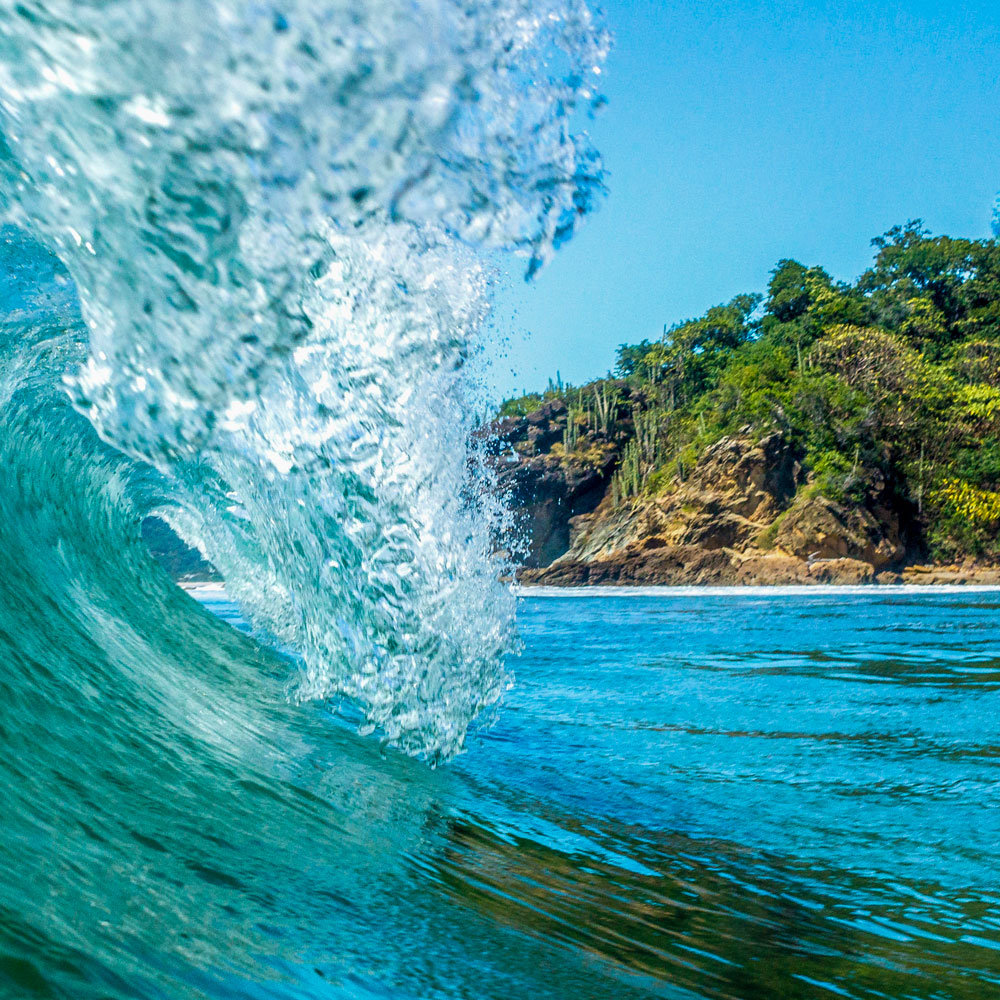 Nicaragua
Nicaragua is a dream destination for any surfer looking for warm and dry weather paired with consistent morning offshores and clean, fun waves. Late spring and early summer (from May to July) is the best time for swell, but Nicaragua is one of the most consistent surf destinations you can travel to so there are options for year round trips. Fresh produce and good food are easy to find, the vibe is chilled and the country and people are beautiful.
Surf Spots: Playa Maderas, Playa Santana, Playa Amarillo, Playa Hermosa, Playa Remanso, Playa Colorado, El Astillero, Playa Sardinas, Bus Stops, Panga Drops, Manzanillo, Popoyo, The Boom, Puerto Sandino, Aschunchillo, Playa El Yankee, Playgrounds, Miramar, Chinandega.
When to go: The prime months are from May to July but Nicaragua gets swell all year round so this a good summer and winter surf trip destination.
Airport: Managua (MGA).
Watch out for: It's hot so make sure you drink lots of water to avoid dehydration after a day in the surf. Check government websites to see what the travel requirements are for entry from your country. 
Alternative excitement: Volcano boarding, visit the many stunning rainforests and waterfalls, escape to the Corn Islands, take a boat trip or hit the beach bars for a Toña and music.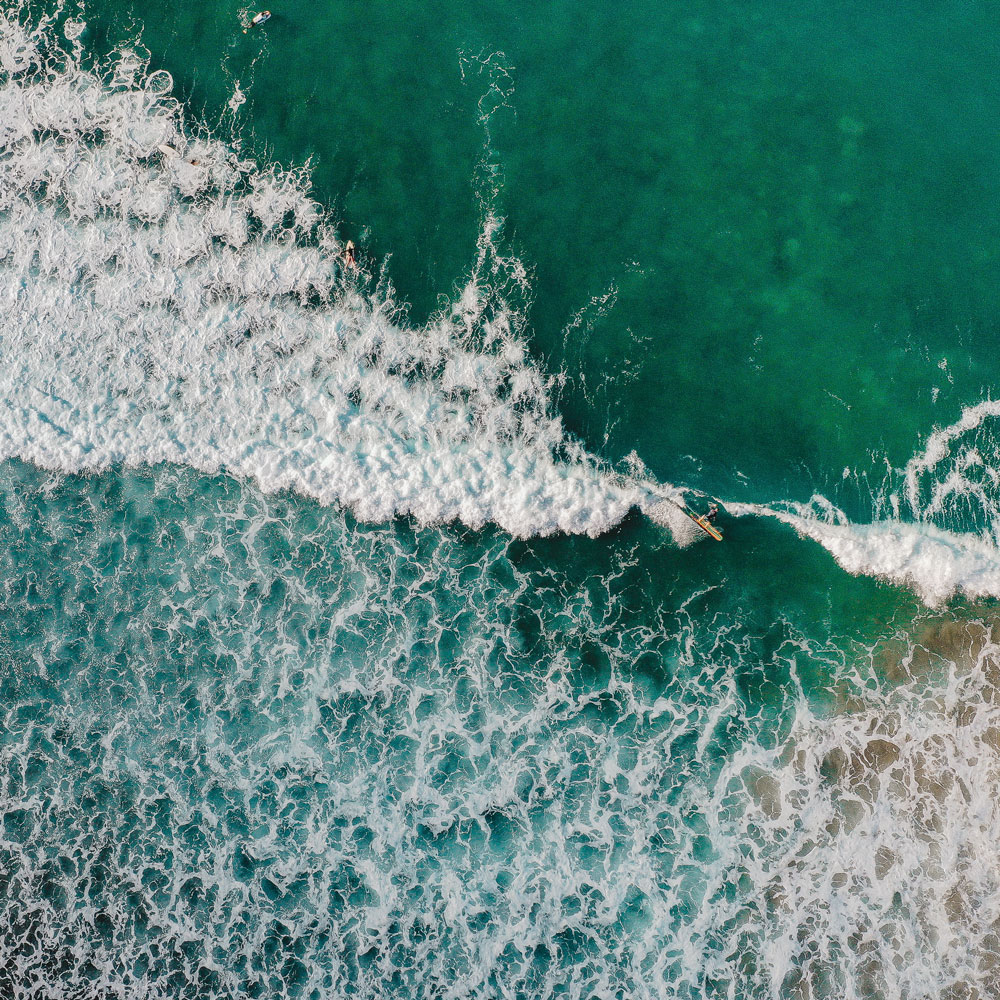 Sayulita, Mexico
If laidback vibes, cobbled streets, vibrant culture, boutique accommodation and aprés-surf bars sound like your thing, you're going to love Sayulita. Oh, and did we mention the 15+ surf breaks? Located on Mexico's Pacific coast on the Riviera Nayarit, Sayulita doesn't serve up world-class waves, but they are consistent, gentle and suitable for all surfers. The line-up can be crowded but the vibe is friendly and easy-going.
Surf Spots: Playa Sayulita (Sayulita Left and Sayulita Right), Stinky's, Palmitas, Litibu Beach, La Lancha, El Faro, Punta Mita/Punta Burro and Bahia de Banderas. For intermediate surfers there's The Cove/Bahia, San Pancho, Ostiones, Chacala and Anclote.
When to go: March – November is the key time bit there is good surf throughout the year.
Airport: Puerto Vallarta Ordaz (PVR)
Watch out for: Water quality in the surf following a stint of heavy rain.
Alternative excitement: Sayulita is famous for it's delicious and fresh local seafood and for being a laid-back party town so be sure to hit the bars and restaurants. Plus there are plenty of craft shops to hit.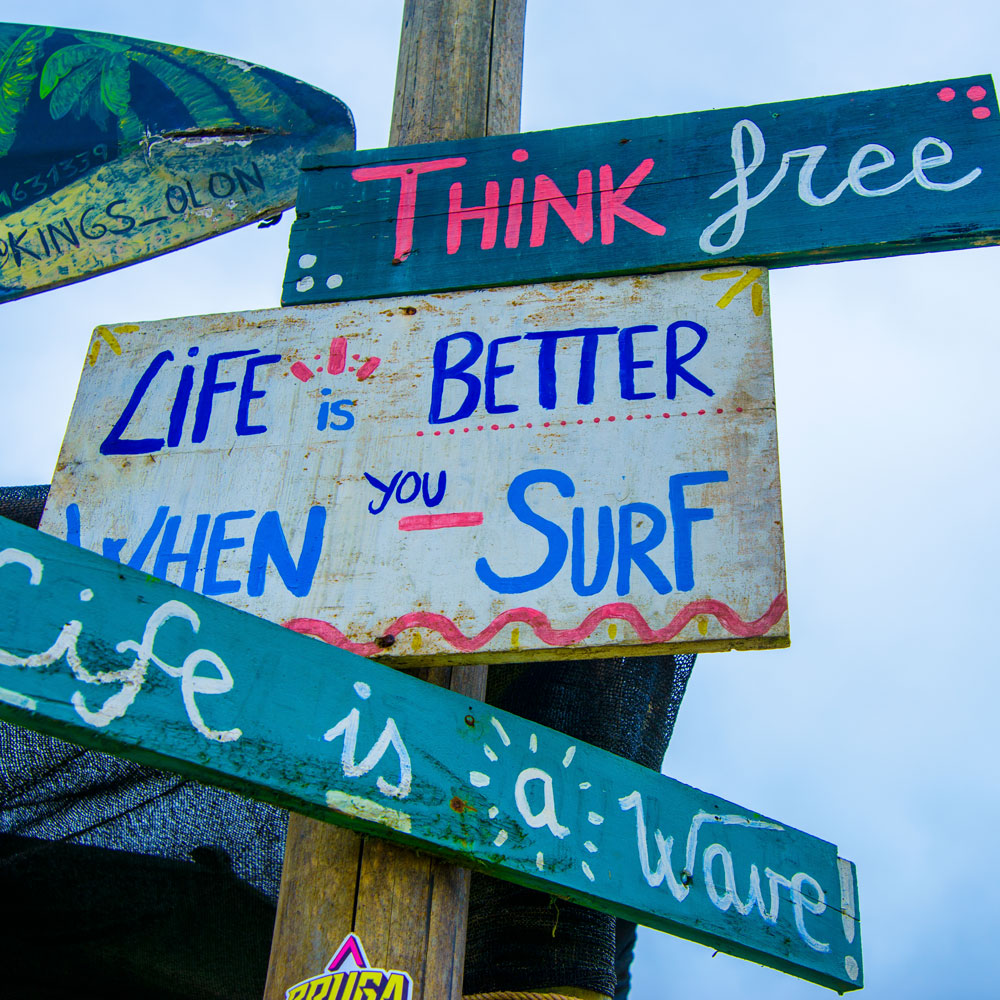 Ecuador
Ecuador may be one of the smaller counties in South America, but with 2000+ km of coast, warm water and a variety of surf spots, it is one of the finest for surfing. Not forgetting its rich culture, beautiful landscapes, stunning wildlife and hospitable people. This small but mighty country is a surfer's paradise for beginner, intermediate and expert surfers with its year-round swell and reefs, long points and sandy beach breaks.
Surf spots: Montañita (La Punta) Salinas, Atacames, Canoa, Punta Carnero, Playas, Puerto Chino (Galapagos), Tortuga Bay (Galapagos), Olon, San Mateo, FAE, Mompiche, Ayampe and Puerto Engabao.
When to go: December – June
Airport: Guayaquil International Airport (GYE) and Quito Airport (UIO)
Watch out for: Yellow Fever and other vaccinations are required if travelling from a select list of countries so do your research.
Alternative excitement: Visit the Amazon Rainforest, the Andes Mountains or watch whales and sea lions galore in Machalilla National Park. Oh, and a little place called the Galápagos Islands for this who want to really adventure.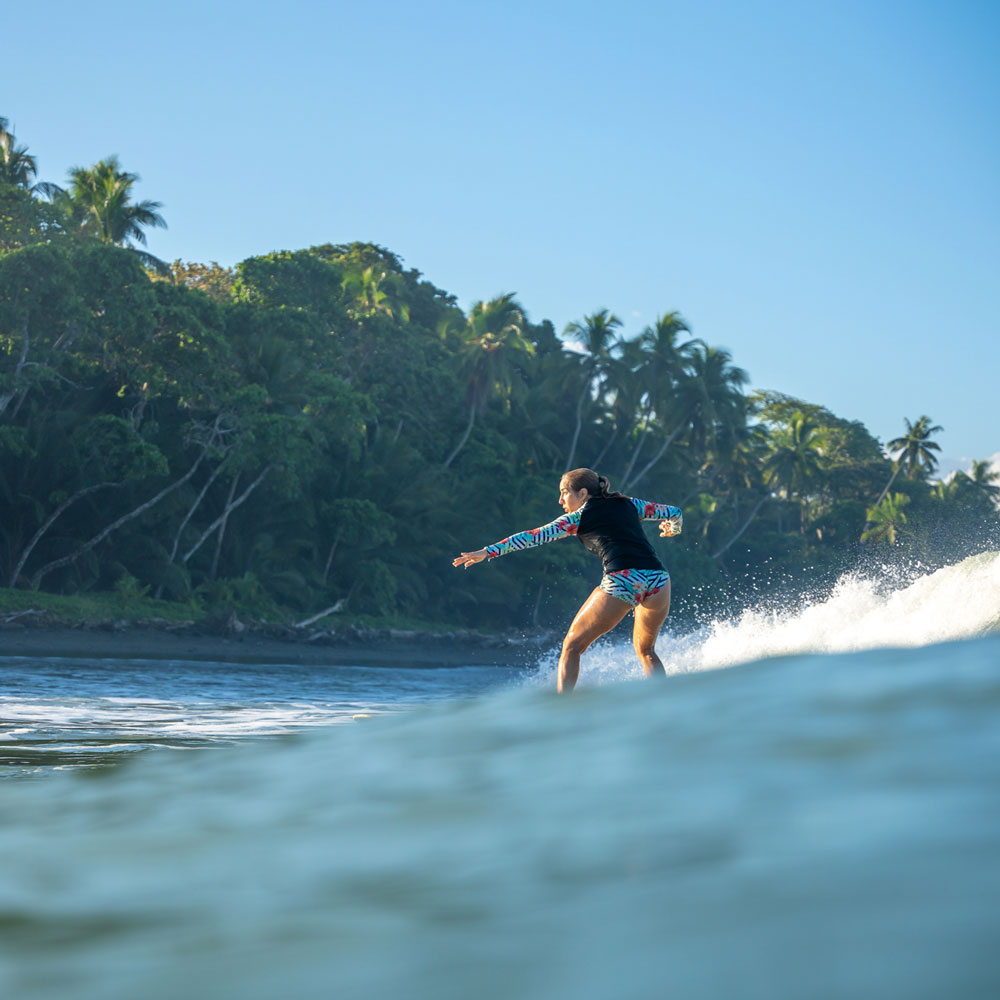 Surf Expedition
Costa Rica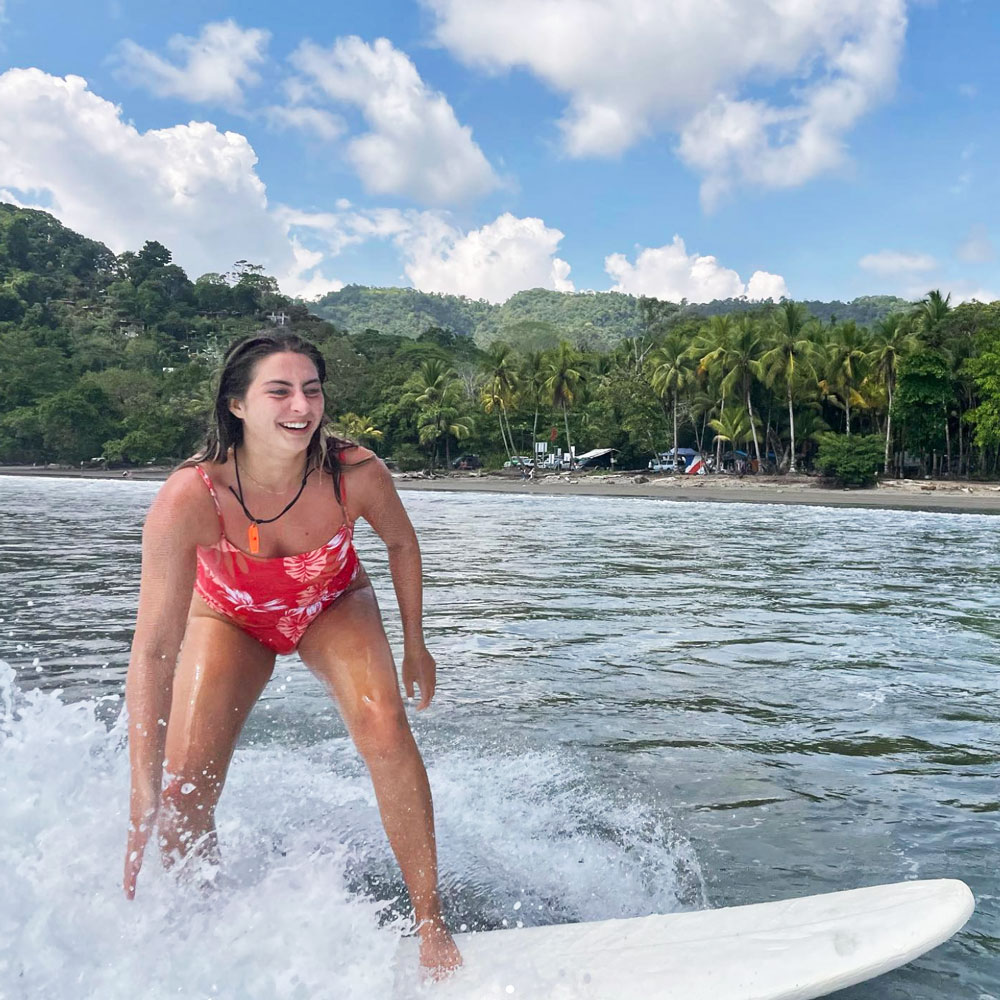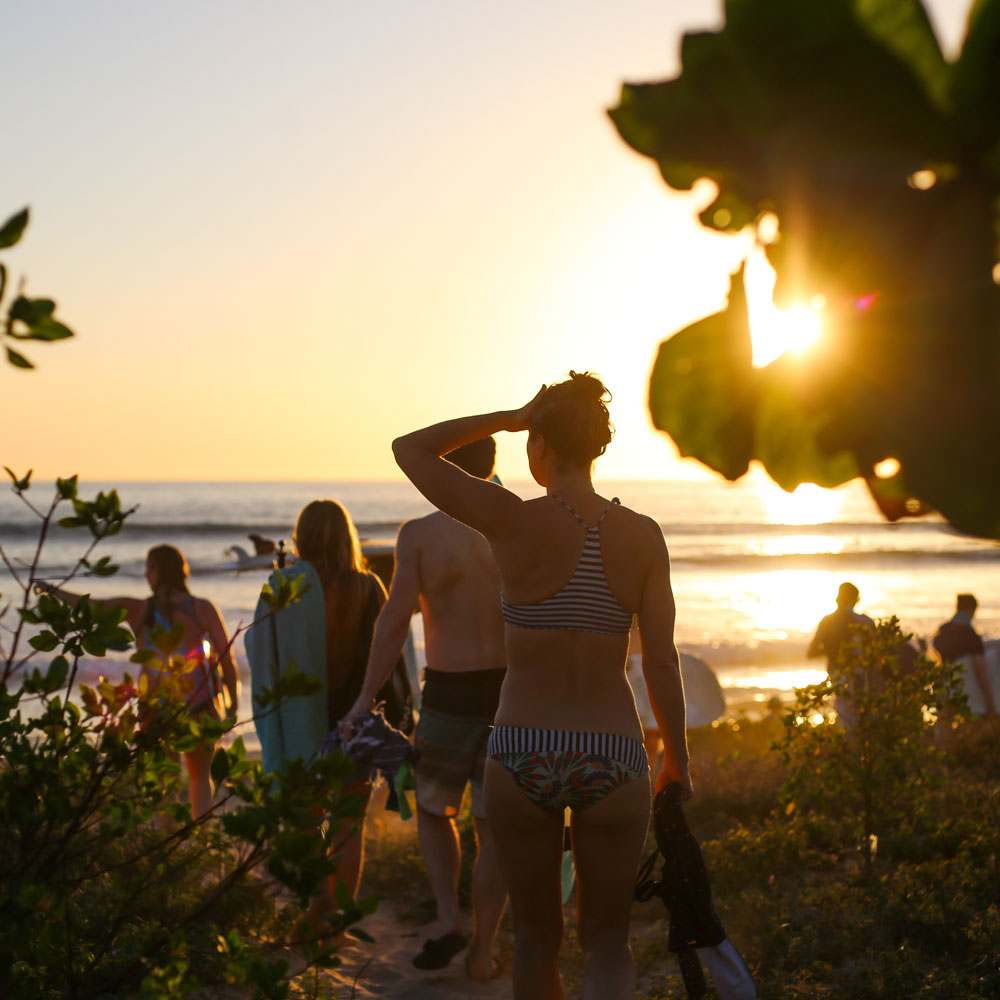 Surf Sistas


Nicoya, Costa Rica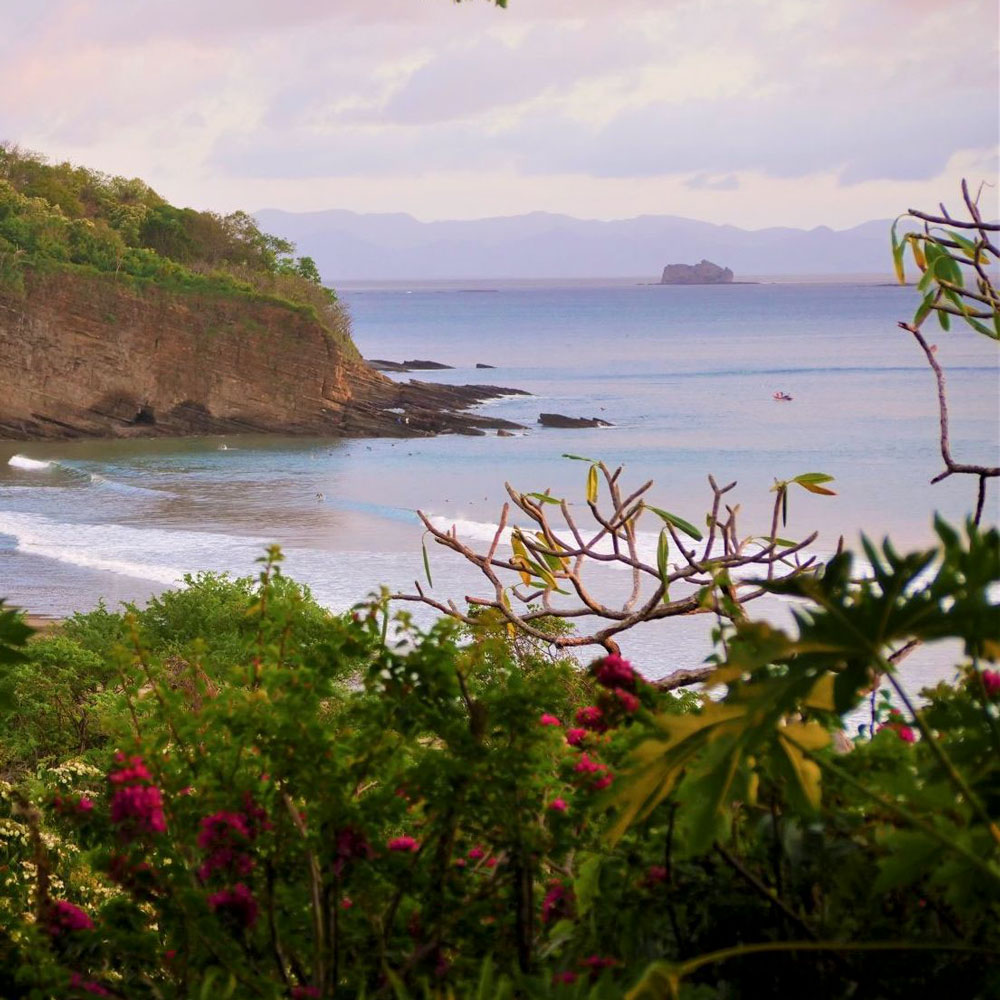 Verdad Nicaragua Hotel
Nicaragua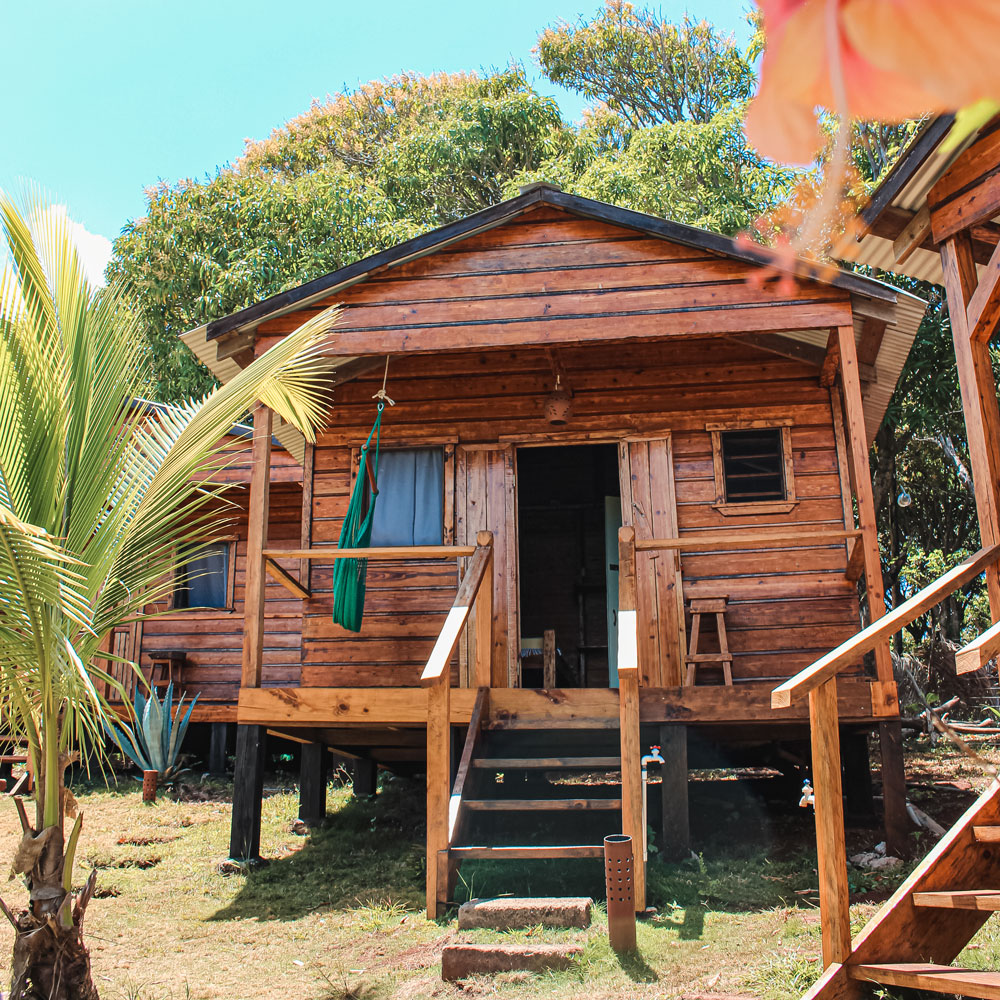 Lighthouse Hotel & Spa
Little Corn Island, Nicaragua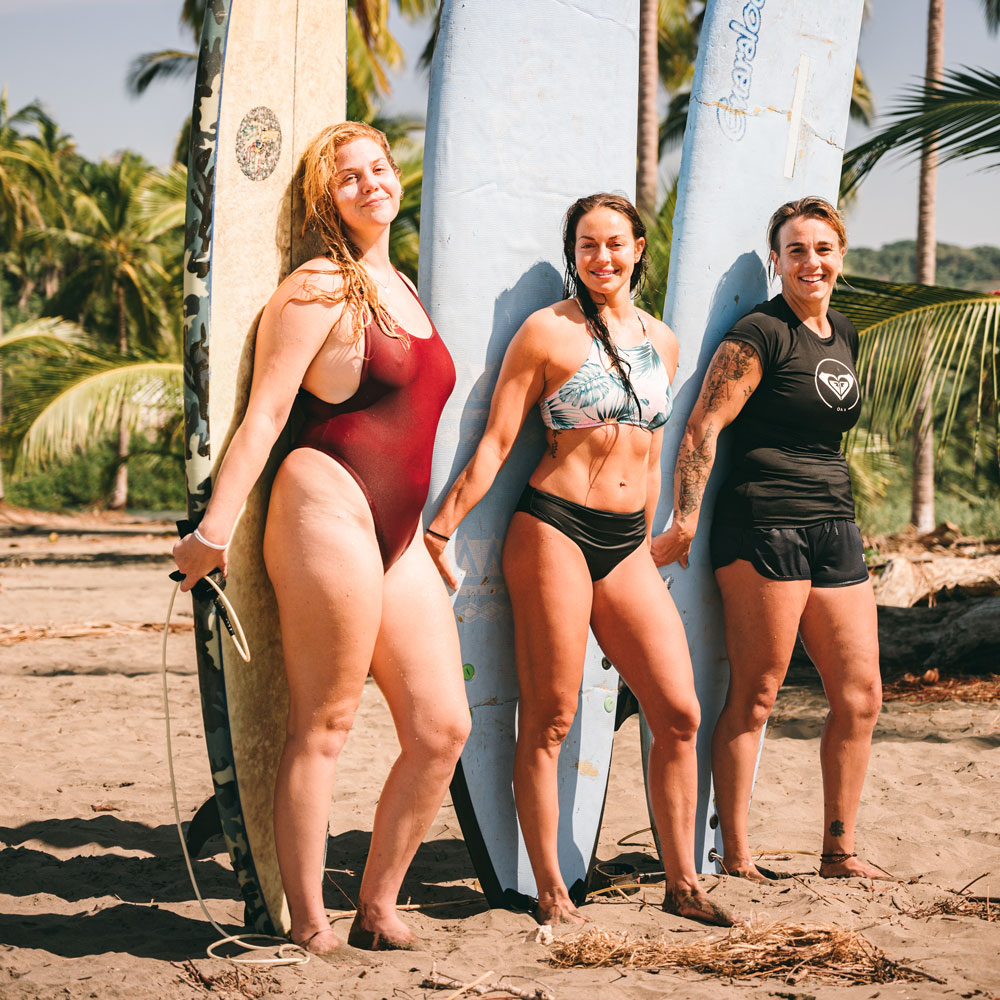 Sayulita Cruz
Sayulita, Mexico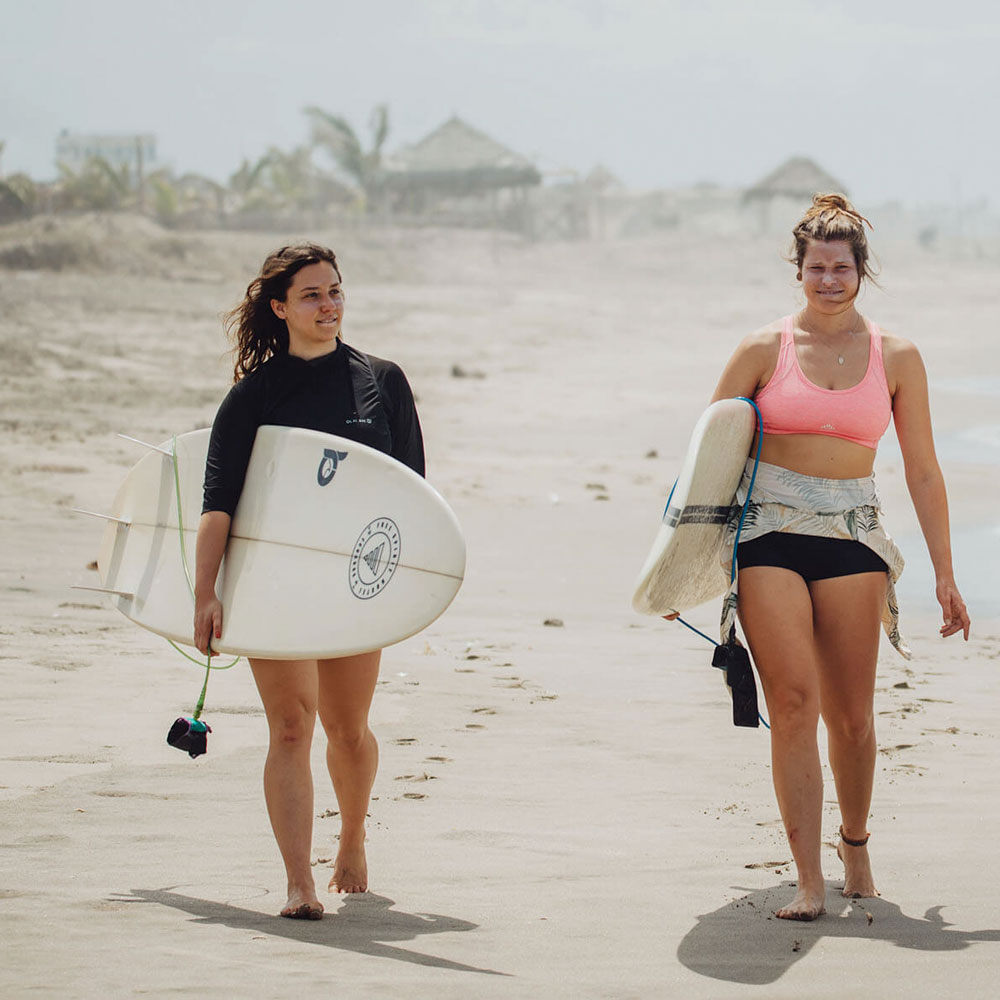 Free Spirit Hostel
Puerto Engabao, Ecuador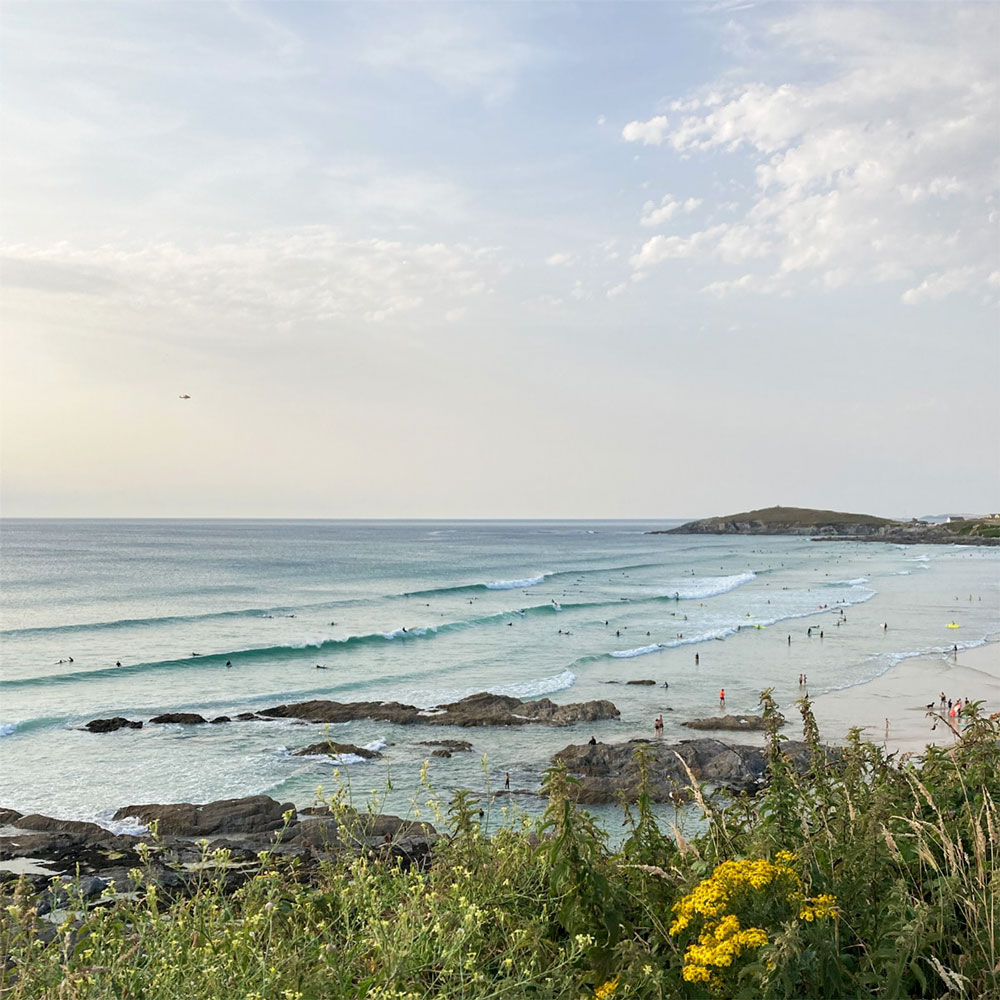 More travel guides
Hit the link below