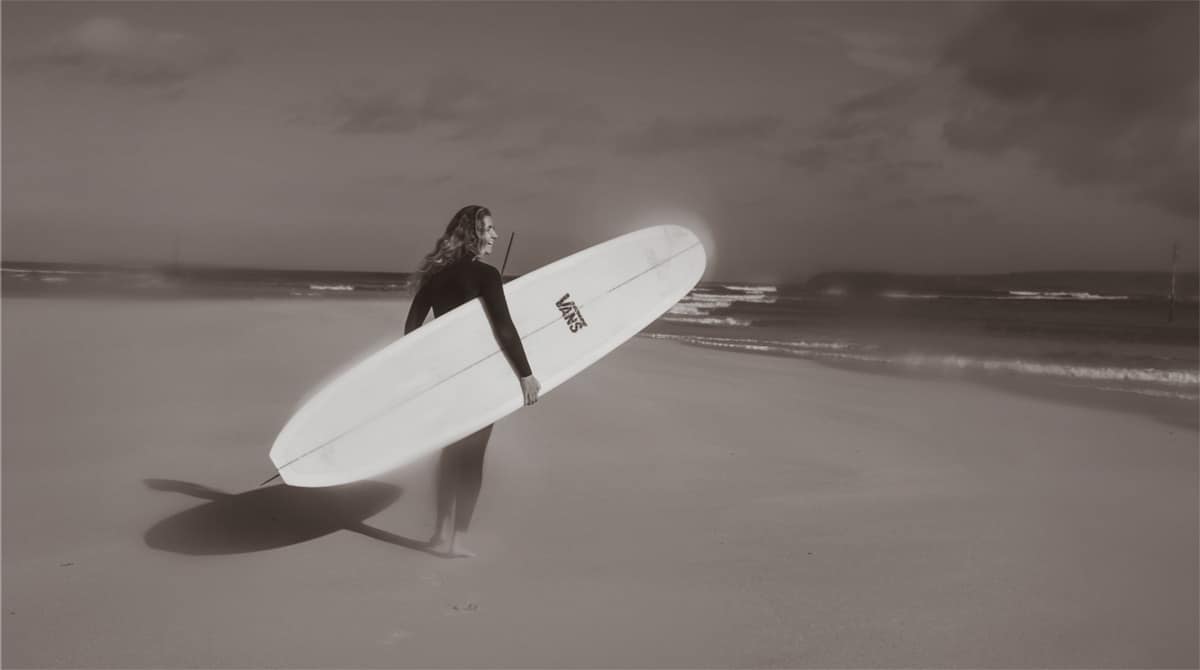 Words and photos
Caleb Giddens
Hopeful for something fun and clean, me and longboarder Izzy Henshall went on a search for peeling lefts one October morning.
We ventured to one of Izzy's recommendations, threading hopefully through the winding Cornish cliff paths. The gorse and brambles closed in on either side… The wind blew cheerfully through the grass, whispering secrets as we walked through the dusty sand.
A contemplation on the conditions resulted in a quote from Izzy, 'If I go I not expecting the best session, often I have the most fun.' Wise words, I took aboard this mentality as we decided to "Just go in and see what happens; maybe it will get better as the tide drops."
Not another surfer in sight. Just a few dog walkers. The sand blowing along the beach. Summer was over… there was no doubt about it. The water was intense, rippy and tidal. Just about doable with my fins. Worth the swim.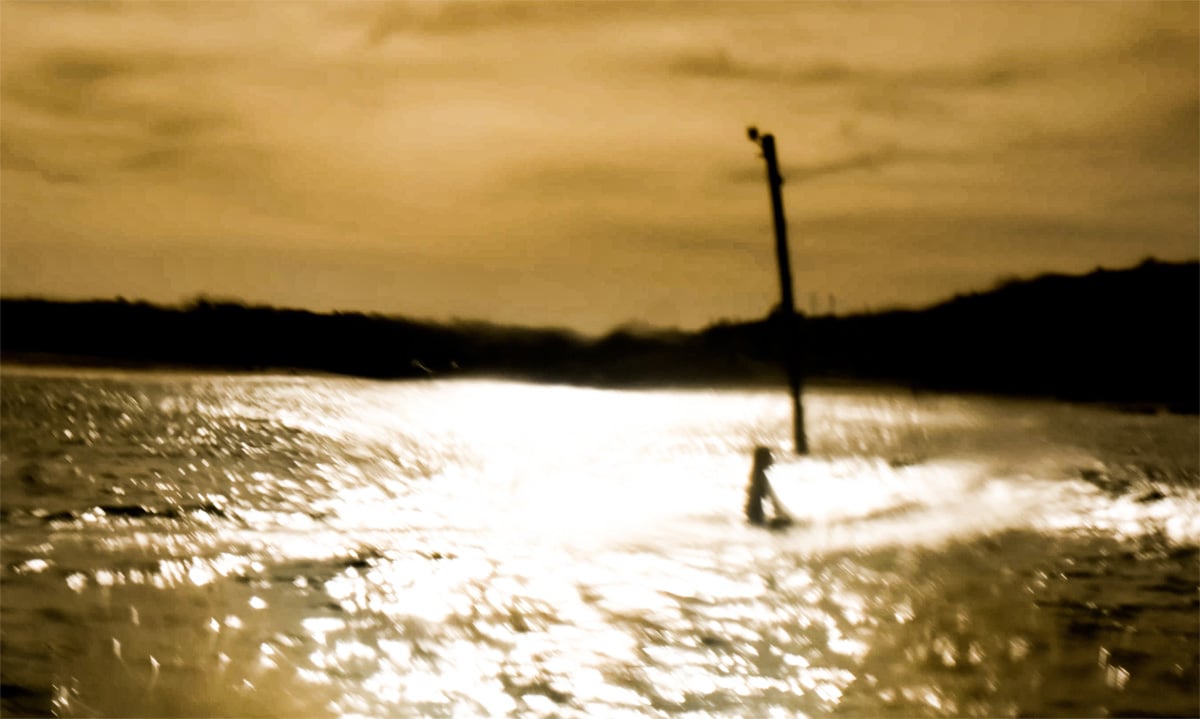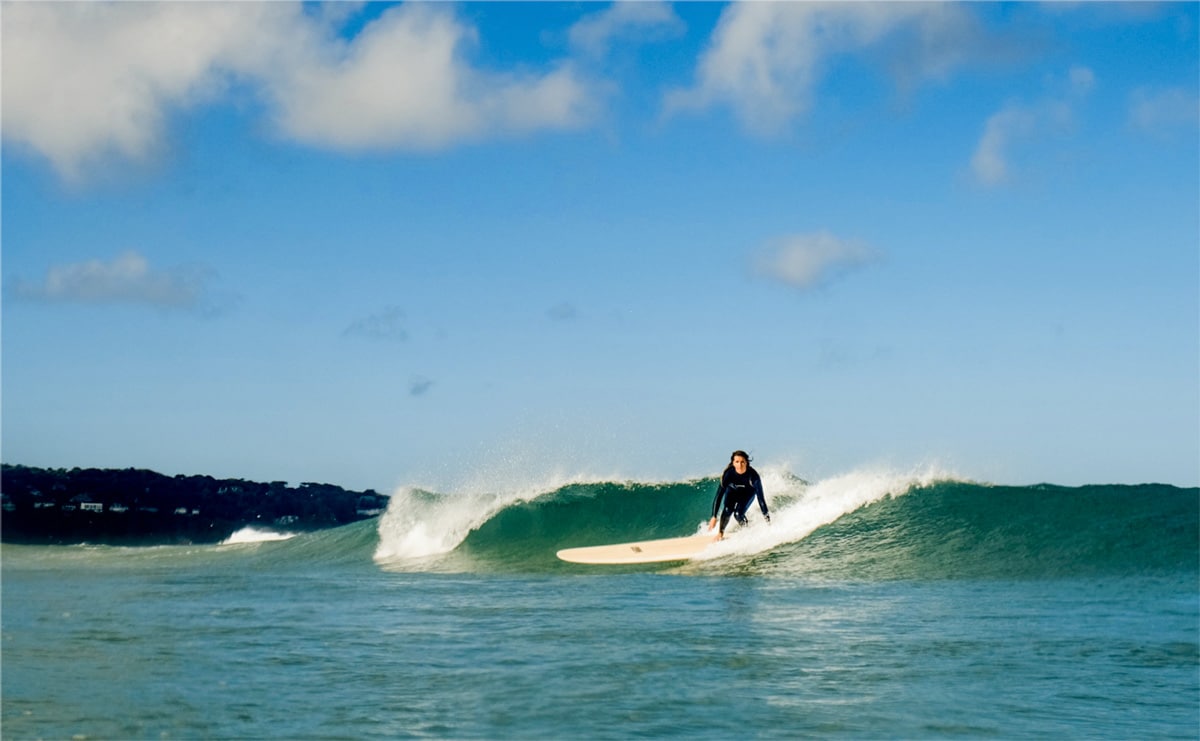 Izzy snuck into a few perfect left-handers, reeling off the sandbank like a knee-to-waist-high Puerto Escondido. A stylish bottom-turn whipping the board round and locking in for an undeniably cool Hang Ten. The still-warm autumn sun shared its warmth with the few who braved the windswept water. The unappealing break held gold for whoever ventured in.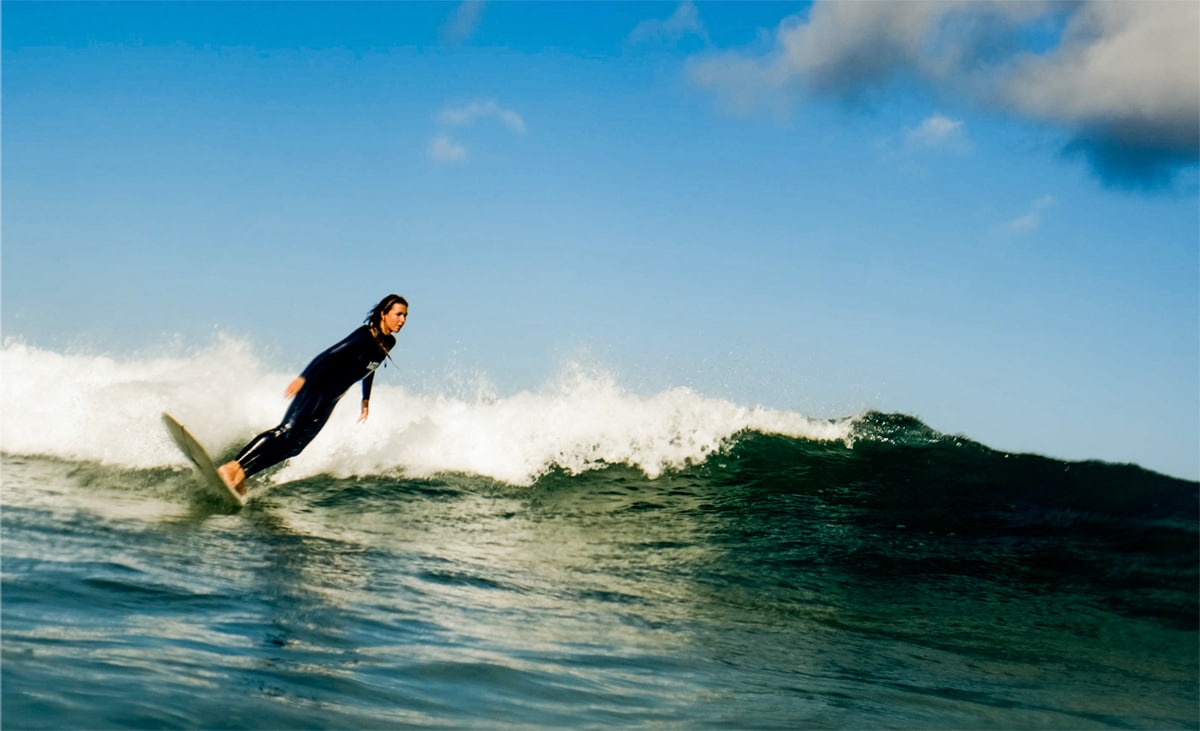 Like Izzy said, if you don't expect much from sessions like these, then they surprise you. This one did. Although not all-time, not lined up perfectly, it was a joyful hour of saltwater freedom. I often go into sessions and feel unsatisfied when the waves or conditions aren't exactly what I imagined in my head. And have recently been trying to break out of that mentality.
Learning a few things about thankfulness on a breezy October morning.