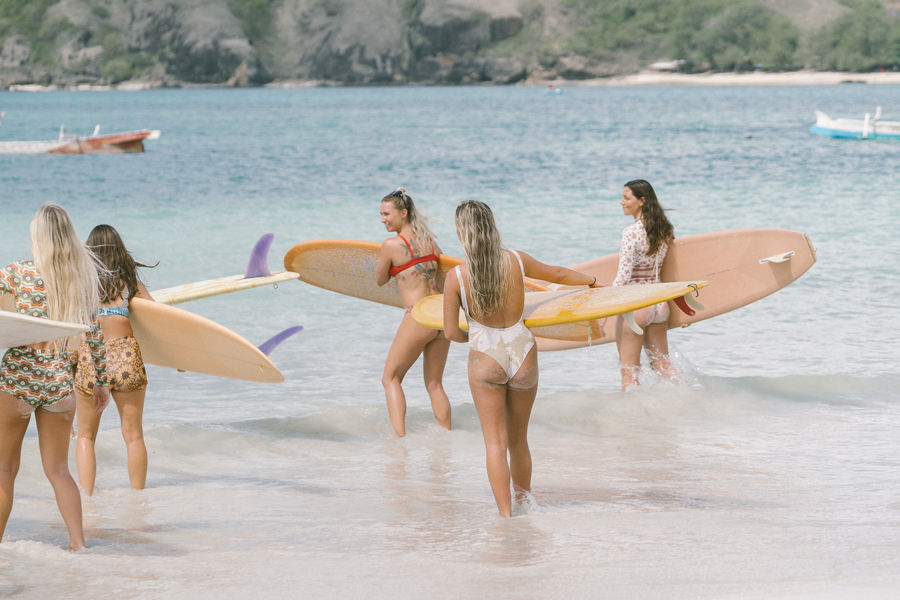 Swoon-worthy surf retreats, hotels and camps in stunning Indo

Home to over 17,000 islands, Indonesia is a smorgasbord of wave-rich destinations. From reef points to beach breaks, dry season to wet season, beginner to pro there is something for everyone year round at this surfers Shangri-la.
But with 17K islands to choose from where should you jet to for a dream surf trip? Although there are plenty of secret surf spots off the map for those who go adventuring, the main destinations are Bali, Lombok, Mentawai Islands, Nias, Telo Islands, South Sumatra, West Java, Sumbawa, Sumba and West Timor.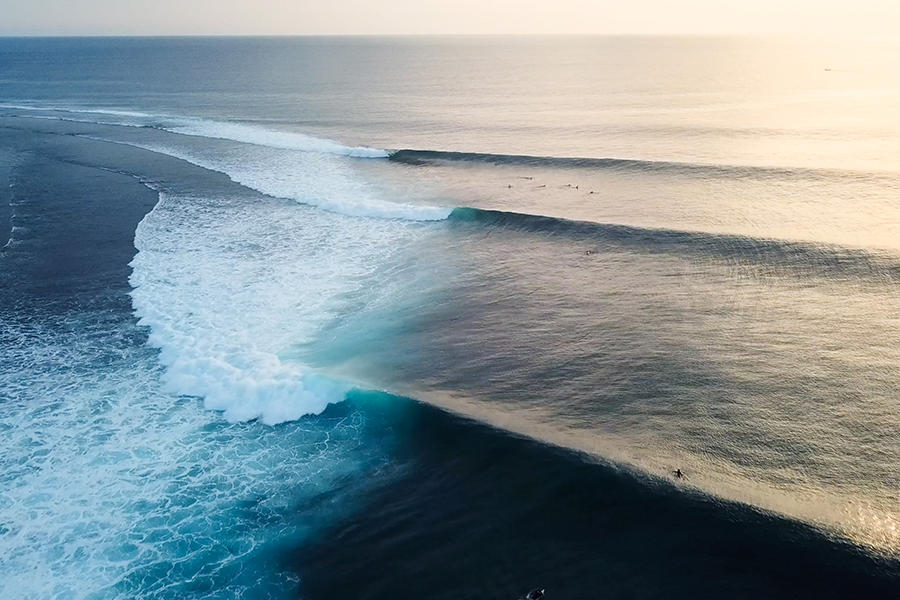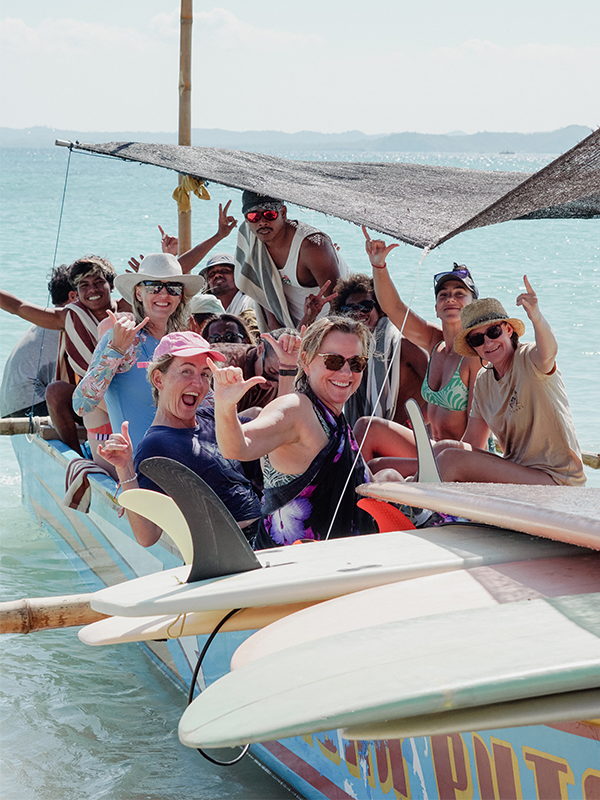 On the surfers map and popular for a reason as these provide the goods when it comes to world-class breaks, a buzzing surf and island culture, stunning accommodation options and memorable cultural experiences.
To start you off on your Indo research trail, here's some good to know basic information and 10 incredible retreat, hotel and accommodation options.
When to go:
The dry season is May-September and wet season October-April. Waves are consistent through out both seasons but dry season is considered the best time thanks to the offshore winds that pick up in the south and southwest.
For Lombok the dry season is May-September and wet season October-April. Waves are consistent through out both seasons but dry season is considered the best time thanks to the offshore winds that pick up in the south and southwest.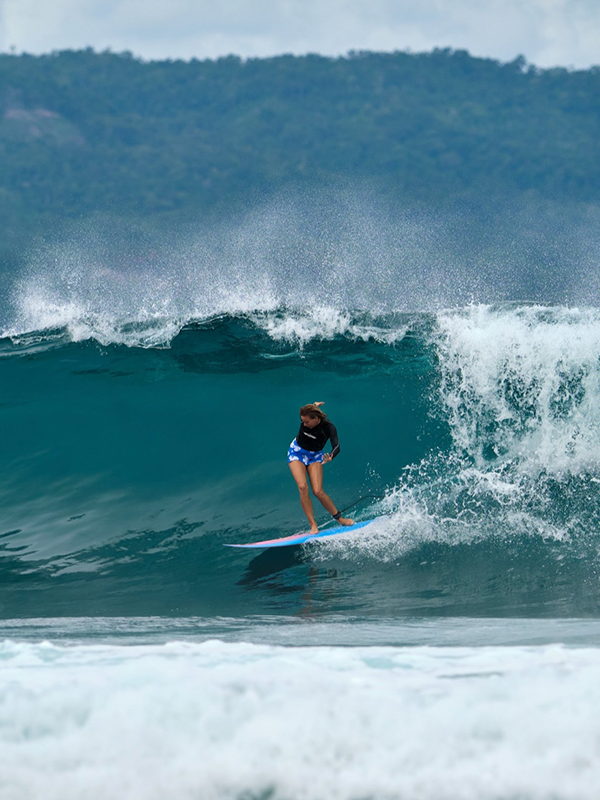 Good to know:
The climate of Indonesia is tropical with average temperatures around 28-30C throughout the year. So pack the suncream, zinc and keep hydrated.
There are over 300 different native languages but Indonesian (referred to locally as Bahasa) is the one spoken. Locals appreciate it when tourists make the effort with the native languages so learning a couple of phrases goes a long way … terima kasih (thank you), selamat pagi (good morning) and selamat tinggal (goodbye) to get you started.
Depending on your nationality an e-visa may be required before arrival or on arrival. Check the visa requirements via government websites.
Although touristy areas are relaxed when it comes to attire and alcohol, some islands, villages and towns have a stricter drinking policy and being covered up is encouraged. So do a bit of research before strutting down the market in your bikini. Either way drugs is a big no-no and strictly prohibited since the 1970s. Forget the Bridget Jones jolly jail scene, no doubt that Indonesia jail time will be horrid so just stay clear of drug use and stick to the highs of surfing.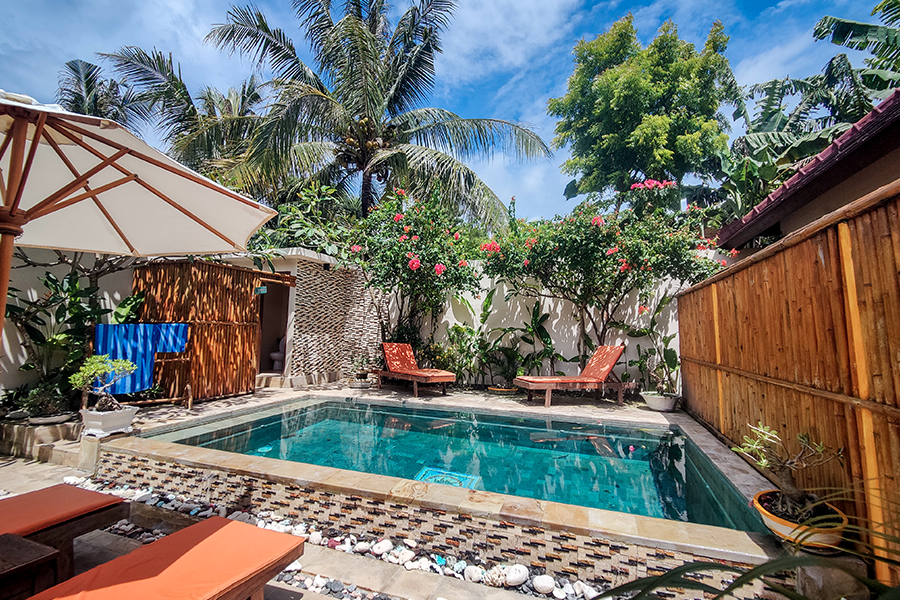 Ekas Surf Resort
Lombok
Experience a variety of world class waves in tropical paradise, from fun beach breaks and perfect A frames to barrelling lefts and rights suitable to all levels of surfers and only 2 minutes from Ekas Surf Resort. The eclectic fusion of delicious Indonesian and Western dishes coupled with luxurious accommodation, guarantees you the best holiday ever.
Hidden Bay Resort
North Mentawais
A surfing paradise located on a private bay in the middle of over 24 waves in the North Mentawais. A unique experience which mixes luxury accommodation, local style, structure and the perfect tools to get you surfing the waves of your life. The package includes a physical educator, professional video package, surf guides with in-depth knowledge of the region and daily surf analysis.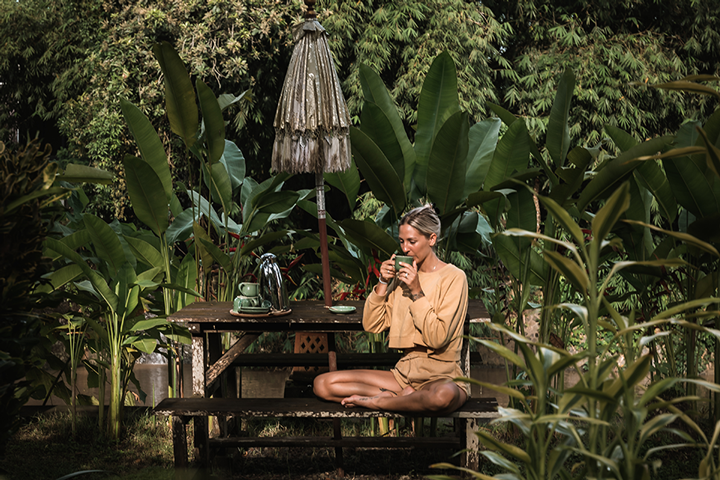 Pelan Pelan Bali
Bali
If looking to unwind and forget about everyday life, this stunning retreat is the perfect destination for surfing, yoga and relaxing. Located in the beautiful village Cemagi – just outside busy Canggu. Many of the best breaks in Bali are close by and with a 1 surf teacher per 2 guests policy, this is the perfect destination for an unforgettable surf holiday.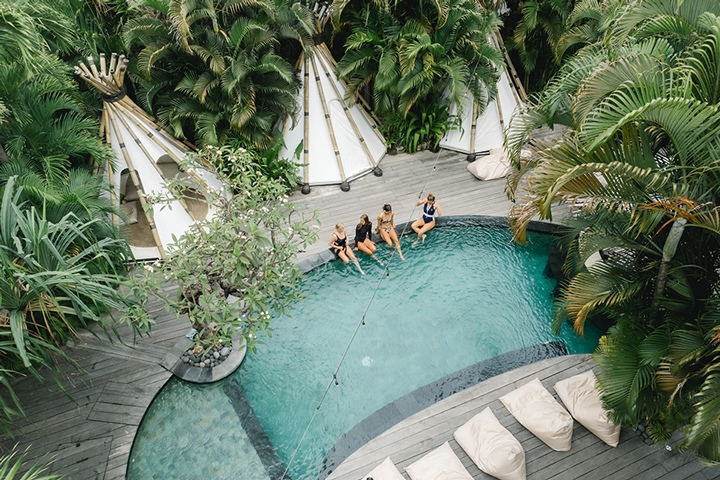 Kima Surf Camp Seminyak
Bali
Join Kima Surf Camp in Seminyak and have access to two surf sessions per day guided by local and English-speaking instructors at Bali's best surf spots. Unwind in the camp's pools, practice yoga, explore the island with cultural trips on offer, join daily social activities to connect with fellow surf enthusiasts and make lasting memories on this unforgettable trip.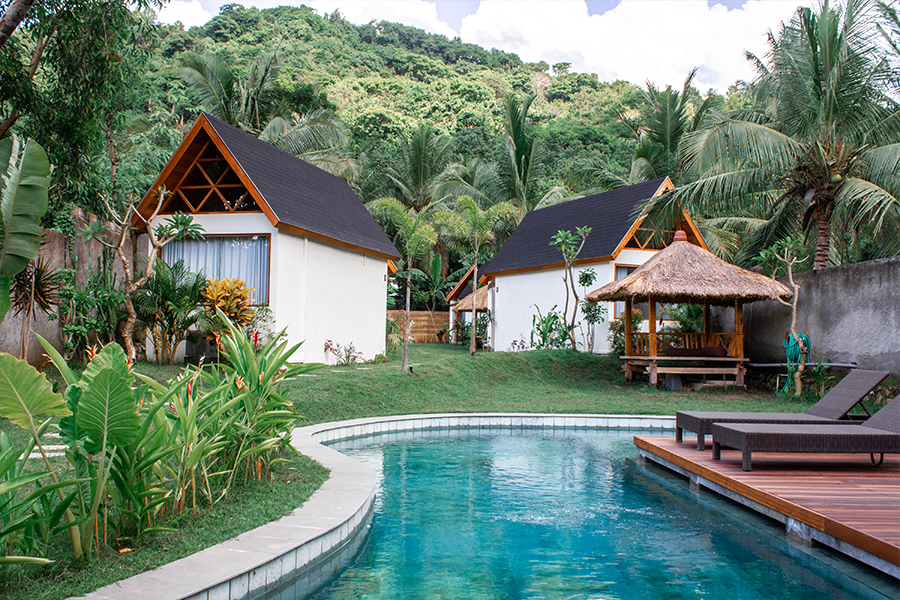 Kura Kura Surf Camp
Lombok
Here to help you experience the best waves of Lombok. Kura Kura's limited size groups helps to ensure surfers of all levels experience the surf of Lombok and progress in their surfing abilities. With nine double occupancy rooms plus a pool area, restaurant and communal lounge space, Kura Kura provides guests with a tropical oasis experience in their stylish yet subtle property.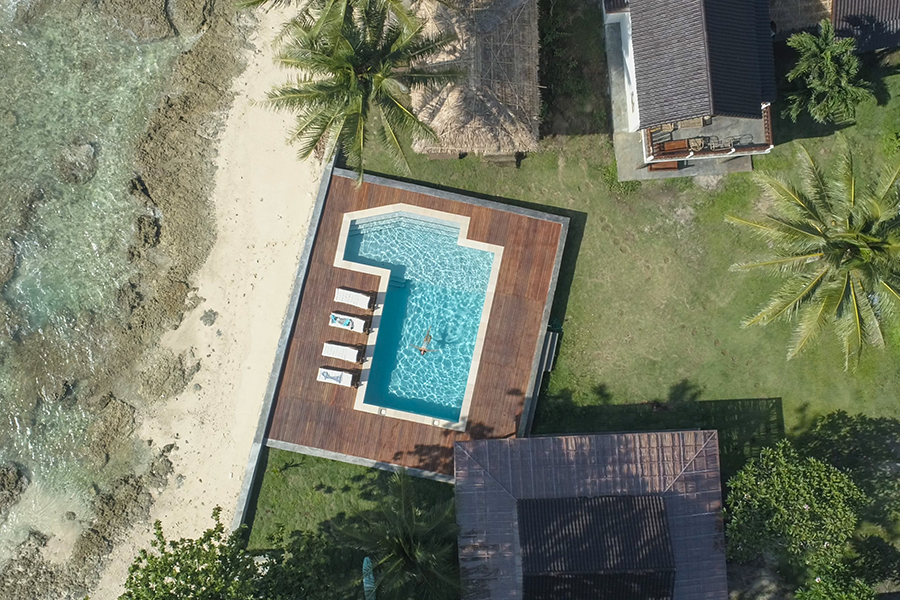 Ujung Bocur Bungalows
South Sumatra
Nestled along the remote coastline of south Sumatra, at Ujung Bocur Bungalows you can immerse yourself between warm water, consistent swells and lush landscapes to create an unforgettable surfing experience. With ocean view accommodation, a capacity of 14 guests, delicious meals and inviting chill areas, this surf camp provides the perfect blend of comfort, culinary delights and relaxation between your surf sessions.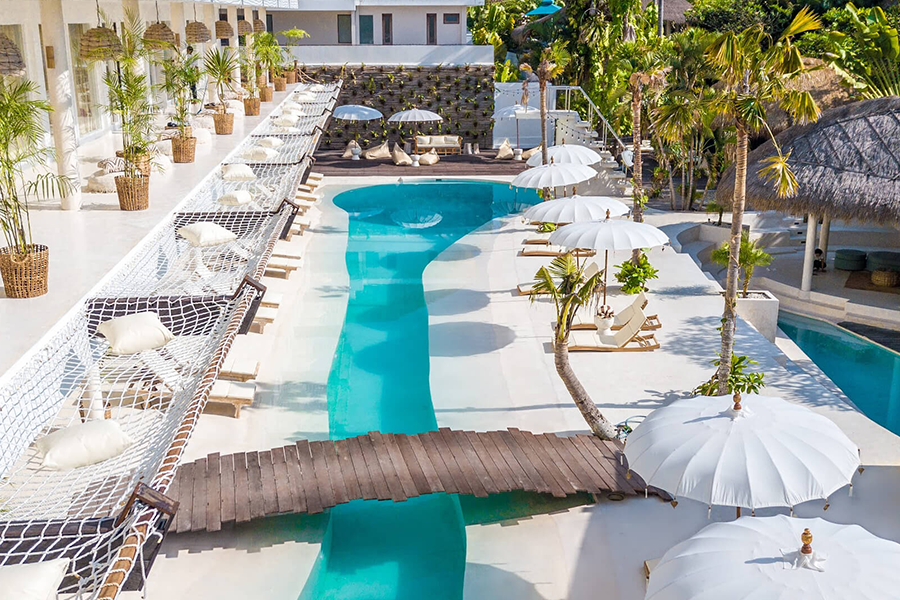 Kima Surf Camp Canggu
Bali
Creating epic surf adventures since 1995, Kima's latest and greatest camp is located in the thriving hotspot of Canggu. Newly renovated to include 3 pools, diving tower, bar, 15-m-high climbing wall, rooftop gym with an ocean view and yoga classes. Plus surf is at the heart of Kima Canggu with surf spots, conditions and lessons for all levels.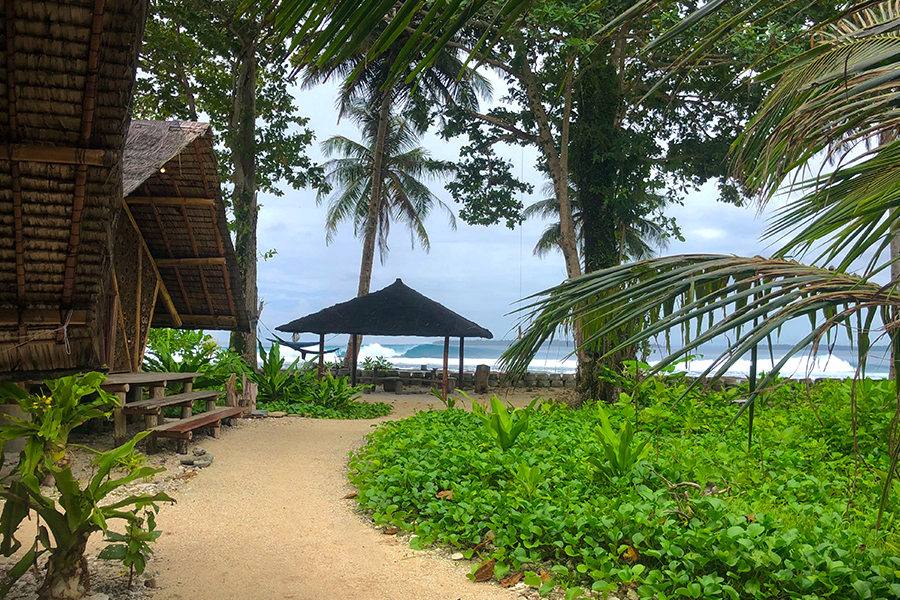 Southern Mentawai Outpost
Mentawai Islands
Experience the waves of your dreams with this eco-conscious surf resort, nestled on the edge of the jungle on the previously uninhabited Island of Sibigau. Offering bamboo house accommodation, prime access to the world-renowned consistent left hand wave Thunders, with access to over 20 other waves via the fleet of speedboats, white sand beaches, crystal clear waters and jungle trails.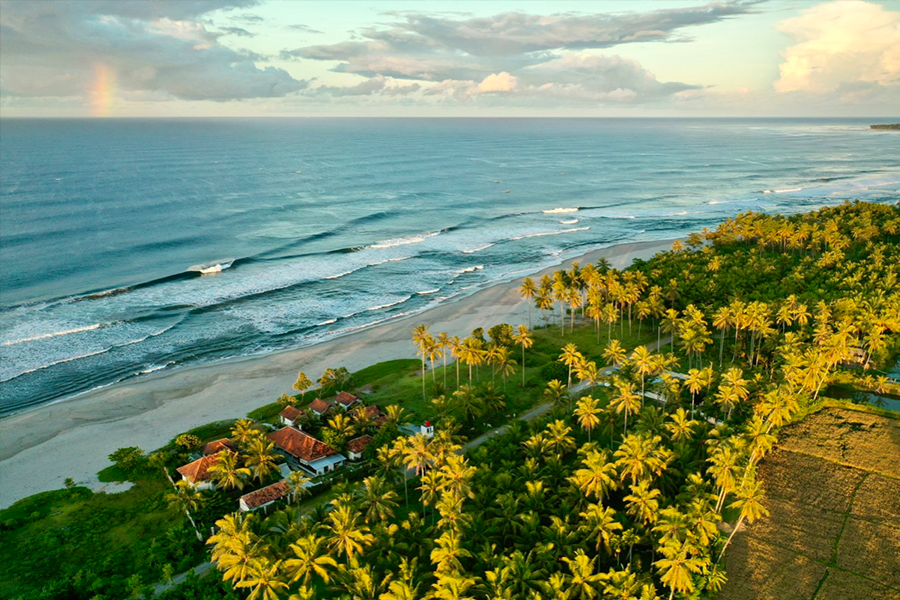 Surf With Amigas
South Sumatra
Situated along the wave-rich coast of south Sumatra, this women's surf & yoga retreat is the perfect place for ladies to unlock their full surfing potential in beach breaks and point breaks. SWA provides the highest quality, most supportive women's surf coaching program with experienced female instructors. The 10-day retreat includes gorgeous beachfront accommodation, delicious meals, daily yoga, video analysis, surf guiding, and extra activities!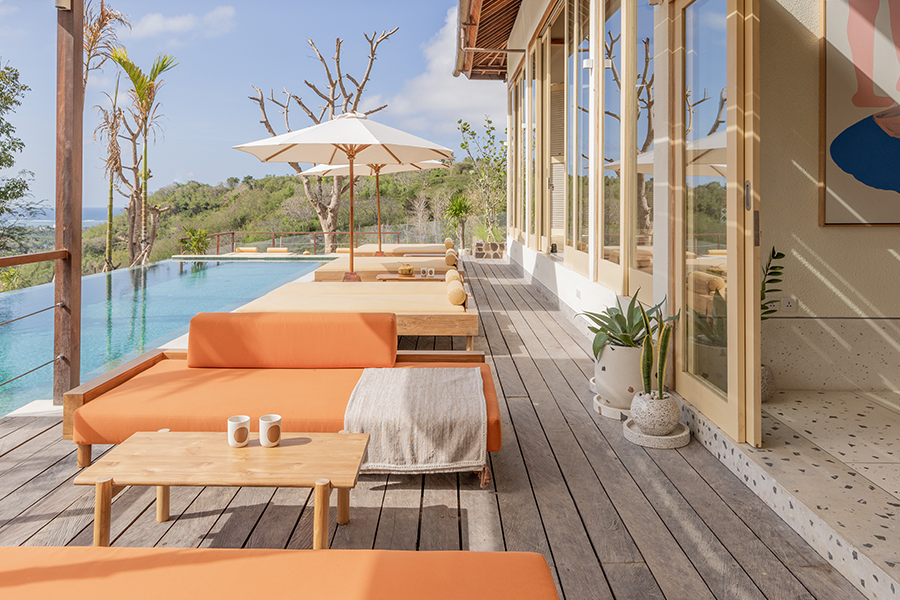 Xanadu Surf & Yoga
Indonesia, Lombok

Discover the tropical island of Lombok and its pristine white sand beaches and uncrowded waves. Spend a heavenly week progressing your surfing, taking yoga classes and making great connections. All this while staying in a beautifully designed surf and yoga hotel, serving tasty food, surrounded by nature and overlooking the ocean.