Surf Expedition
Costa Rica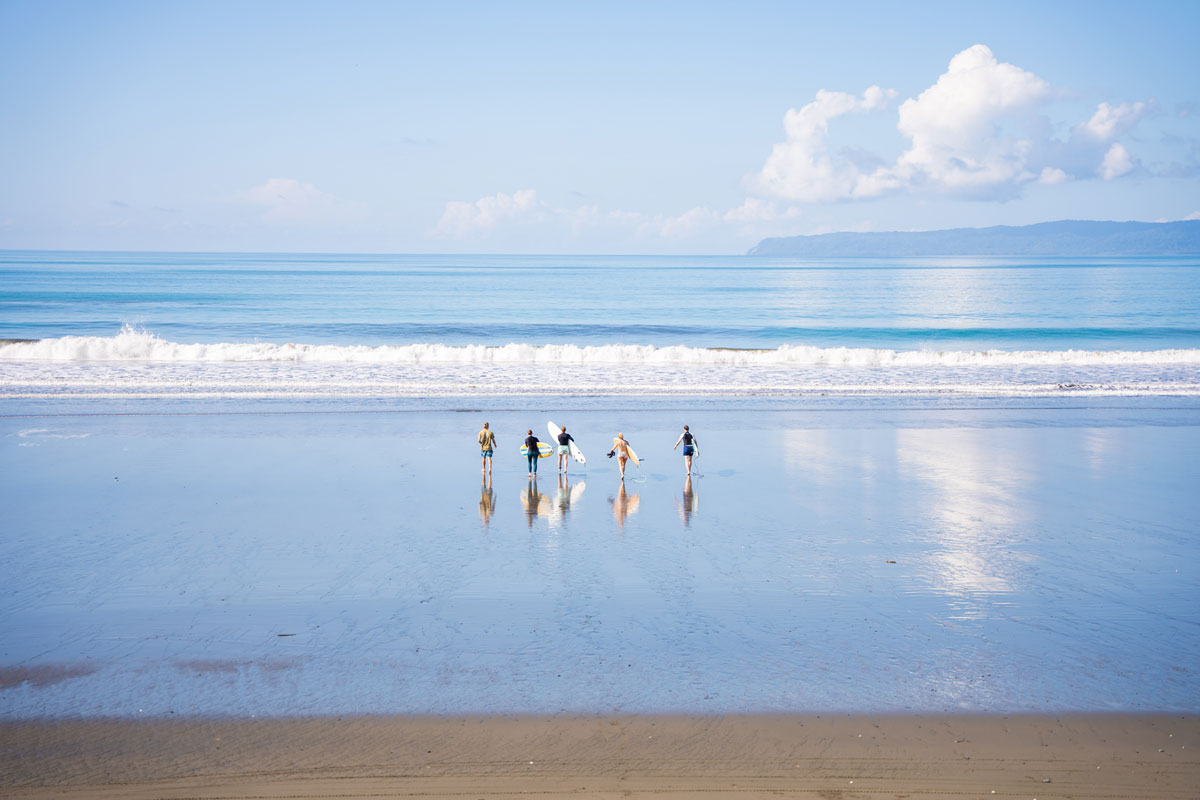 Learn to catch green waves on your own and become a knowledgeable surfer!
Looking for a surf coaching retreat to really improve your surf skills? Hosted on a gorgeous 20,000m2 beachfront property, The Surf Expedition's retreat is perfect for first-time beginners learning to pop up, up to intermediate level surfers looking to push their knowledge and surf technique to the next level.
Dedicated to help you progress as much as possible during your stay, with 25 hours of surf coaching a week in the water, 5 theory sessions and daily video review of your surfing every evening. Plus an excellent teaching ratio of max. 4 students / coach.
The packages include a boat trip to explore more waves in the area, fishing and a hike to a waterfall. Plus horseback riding and learning how to make traditional chocolate with local guides are optional activities.
The best of all? A world-acclaimed cuisine to delight your tastebuds 3 times a day.
Check out "Surf Expedition Costa Rica" on Trip Advisor.