Soleil Errico Claims Back-to-Back World Longboard Titles At Home In Malibu
Today, Soleil Errico (USA) claimed her historic third World Title at her home break of Malibu. Errico won her first World Title in 2018 at the Taiwan Open Longboard Championships. Last season she earned her second Title here at Malibu. With her win today, Errico now joins a shortlist of three-time WSL Longboard Champions including Honolua Blomfield (HAW), Taylor Jensen (USA), Cori Schumacher (USA), Rusty Keaulana (HAW), Joel Tudor (USA), and Colin McPhillips (USA).
"It's so insane, this is my home, and my heart and soul is here," said Errico. "I appreciate everyone's support. I have the best family ever, it's insane. It doesn't feel real. It's been a really long day and weekend. It's been weird, the fog kind of messed everyone up, but I just tried to stay strong mentally through it and trust the process. I'm really happy."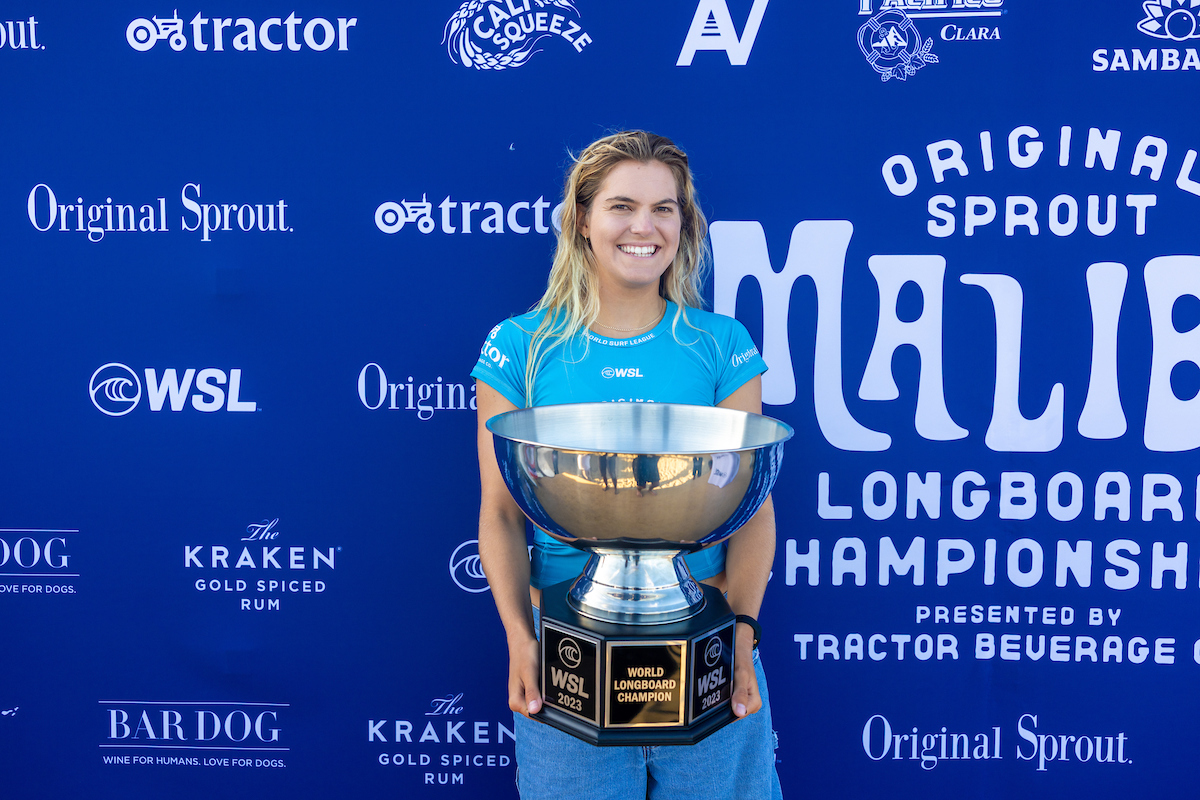 Errico entered the Original Sprout Malibu Longboard Championships Presented by Tractor Beverage Co. ranked No. 2 and had to make it past Sophia Culhane (HAW) in order to join Kaleopa'a in the Title Match. Title Match 1 kicked off with a brilliant exchange, the nod going to Errico who earned a 7.17 (out of a possible 10). Errico utilized her priority at the halfway point in the heat to earn a 6.33 backup and force Kaleopa'a's requirement to an excellent 8.00. The ocean did not provide anything of substance for Kaleopa'a to answer back and Errico led the Title Match 1-0.
In Title Match 2, Errico picked up right where she left off and earned a 7.50 for an early lead over Kaleopa'a. Errico then added an excellent 8.33 at the halfway mark. With just a few minutes left, Kaleopa'a got herself out of the combination situation by earning a 7.17 but she still needed a big score to take the lead. Errico emerged victorious out of Title Match 2 and was crowned the 2023 WSL Longboard Champion at home for the second-straight year.
"It took a lot of hard work," said Errico. "I worked very hard. I mean that's just how it goes. You need to work hard to achieve your dreams. Sometimes you can work as hard as you can and not know if it's going to happen but it happened. I want to thank my mom, my dad, of course CJ Nelson. I'm really thankful he's in my corner and riding this journey with me."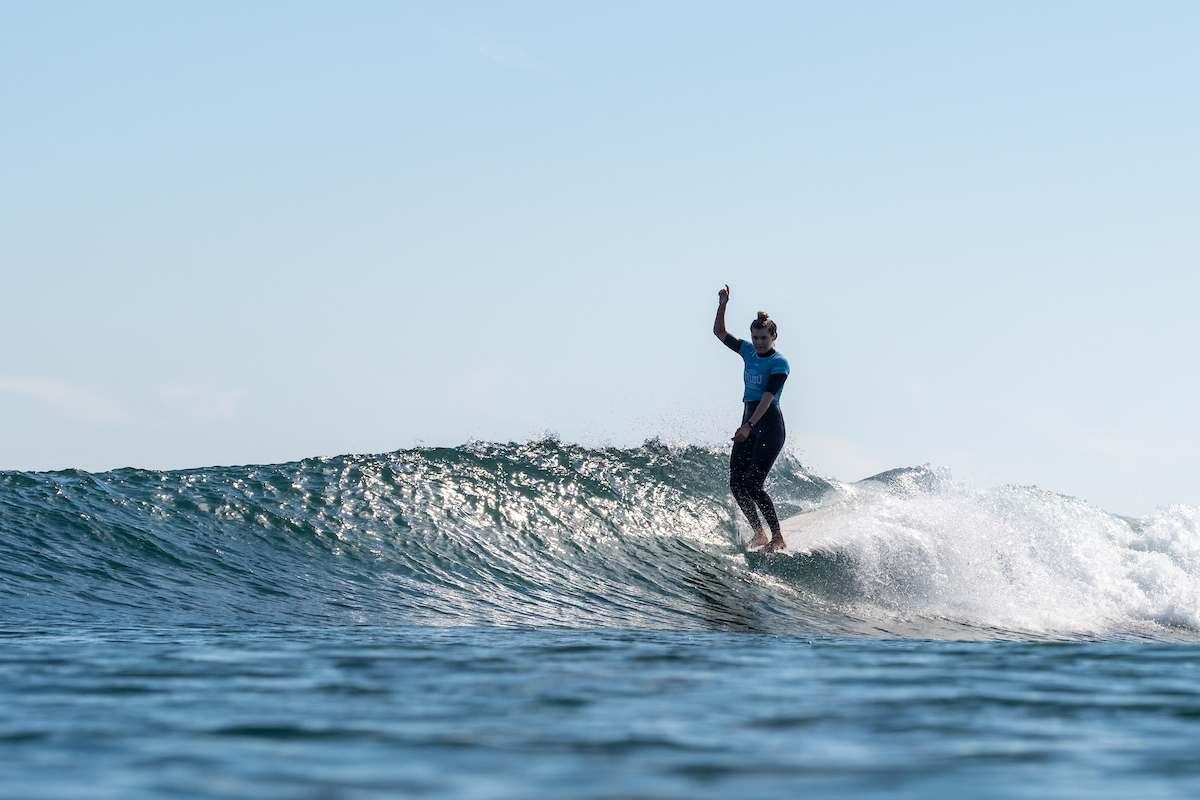 For more information, please visit WorldSurfLeague.com.
Women's Title Match Results:
HEAT 1: Soleil Errico (USA) 13.50 DEF. Kelis Kaleopaa (HAW) 7.73
HEAT 2: Soleil Errico (USA) 15.83 DEF. Kelis Kaleopaa (HAW) 11.90
Women's Match 4 Results:
HEAT 1: Soleil Errico (USA) 14.66 DEF. Sophia Culhane (HAW) 13.77
Women's Match 3 Results:
HEAT 1: Sophia Culhane (HAW) 17.50 DEF. Honolua Blomfield (HAW) 16.33
Women's Match 2 Results:
HEAT 1: Honolua Blomfield (HAW) 14.50 DEF. Mason Schremmer (USA) 11.37, Alice Lemoigne (FRA) 10.97
Women's Match 1 Results:
HEAT 1: Mason Schremmer (USA) 13.73 DEF. Rachael Tilly (USA) 10.54, Chloe Calmon (BRA) 10.40
Next Stop: Corona Saquarema Pro Presented by Banco do Brasil