For three time
Women's Junior Tour
world title holder
Mahina Maeda
, the last 12 months have proven to be her most focused yet. Her sights set on qualifying for the Japanese official team at the
2021 Olympics
, Mahina has been concentrated on elevating her skills in the water – big wave domination being a significant goal.
In a new video captured by a team of filmmakers out on Hawaii's North Shore, Mahina takes the viewer behind the scenes of her extensive and rigorous training regimens. Currently, the 23 year old trains under an incredible team including  Kid Peligro, Mark Healy, Paolo Ristaand Ross Williams.  Peligros mentorship in particular showing Mahina new ways of optimising her physical, mental and emotional strength in the surf.
"Working with Mahina in training for big wave surfing we worked several disciplines in order to get her as sharp physically, mentally and emotionally to deal with the extreme situations she was going to be faced with. Jiu-Jitsu helped with focus, confidence and quick thinking while the surf fitness routine helped with her conditioning"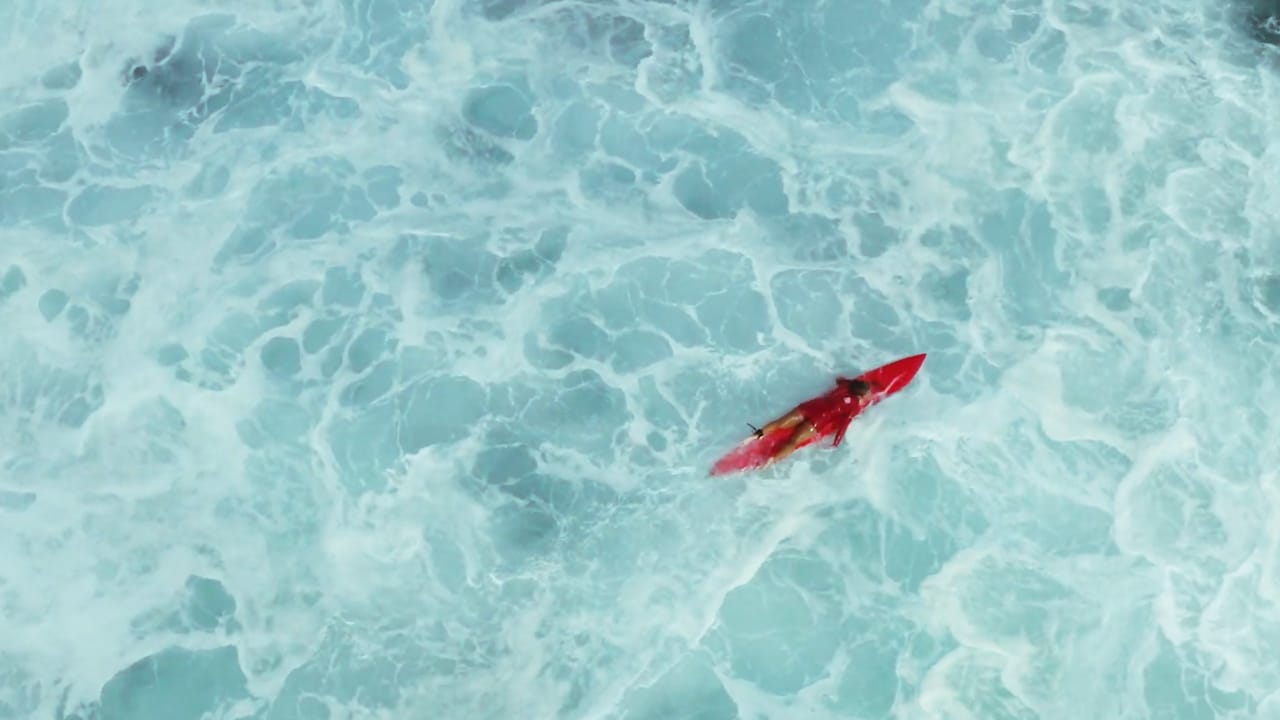 Kid Peligro
Throughout the video, Mahina opens up about her goals and ambitions when it comes to her approach to these massive waves. Wrangling these huge walls of water with skill and finesse takes a certain level of boldness and fearlessness that in itself, can take years to develop. "It's been a goal of mine to do a project like this and as well riding these particular waves. I hope people can watch and enjoy a different side of my lifestyle. It was a tough project trying to get the right timing, forecast, etc. And as well as 6 months of training to get the goal I wanted to achieve." Mahina Maeda

Training and preparing herself for this moment, Mahina approached the outer reef on Hawaii's North Shore fuelled by the teachings and encouragement of her coaching team but more importantly, the renewed strength she had developed within herself.
Mahina Maeda's profile has continued to rise over the past few years, both as one of the few Asian-American women in professional surfing and as an experienced practitioner of Ginastica Natural. As depicted in the film, the 'Natural Gymnastics' is a practice that Mahina takes very seriously and has become an integral part of her regular physical regime.