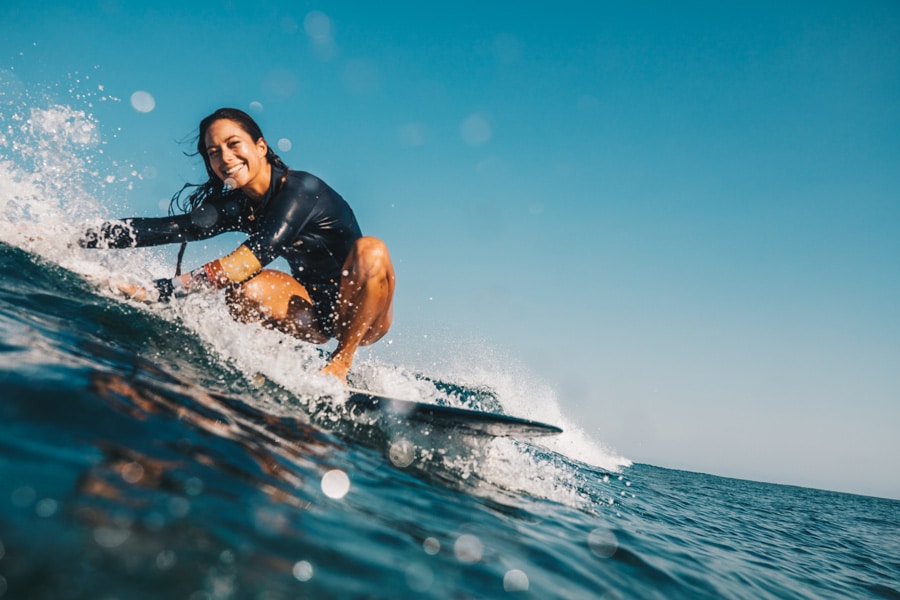 We are sure you will have seen Zia Suarez pop up on your Instagram feed, her content looks idyllic and inspiring, but there
'
s a lot more to this surfer than just awesome travel content. Zia has a passion for wildlife conservation and taking care of our planet, which we just love! So let's delve a little deeper into who Zia Suarez is.
Name: Zia Suarez
Age: 28
Location: Barcelona
Occupation: Social media manager / photographer / model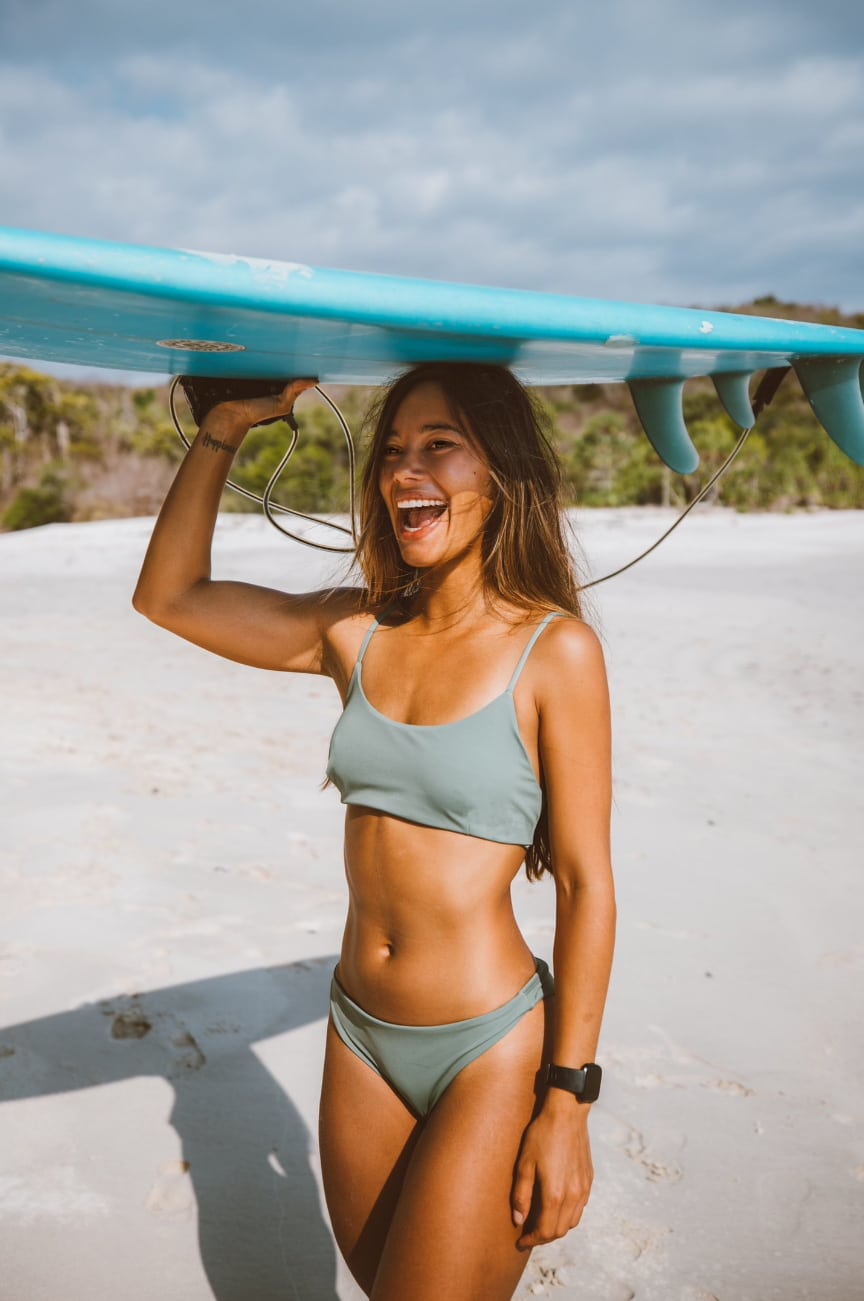 Zia, let's start with your surfing journey? How did you begin?
As a teen, I was always fascinated and very interested in surfing because I was obsessed with the "old school social media" – magazines! There was this magazine in South Africa called SaltWater Girl, and it was super inspiring and encouraged young girls to get into the surfing world.When I was l 13 years old, I saw an advertisement in the magazine for a beginner surf lesson happening in my city, Port Elizabeth, so I went to the surf shop and registered myself and went to my very first surf lesson. We were even issued a certificate after the surf lesson to say that we "passed" our first surf lesson, and I went home and framed it! Haha! I was super proud/ stoked about this little achievement.About a month later, I started high school, where I met my best friend, Rebecca. I told her about surfing, and we decided to join the Roxy Learn to Surf Club together in 2007; this made it easier for our parents (and also pressurised them) to do lift club to get us to the beach for our surf lessons. Haha! When I started university, my surfing was put on hold for many years as I only focused on my degree. Now that I have more free time, I've been trying to get back into surfing again by travelling to surf camps around the world!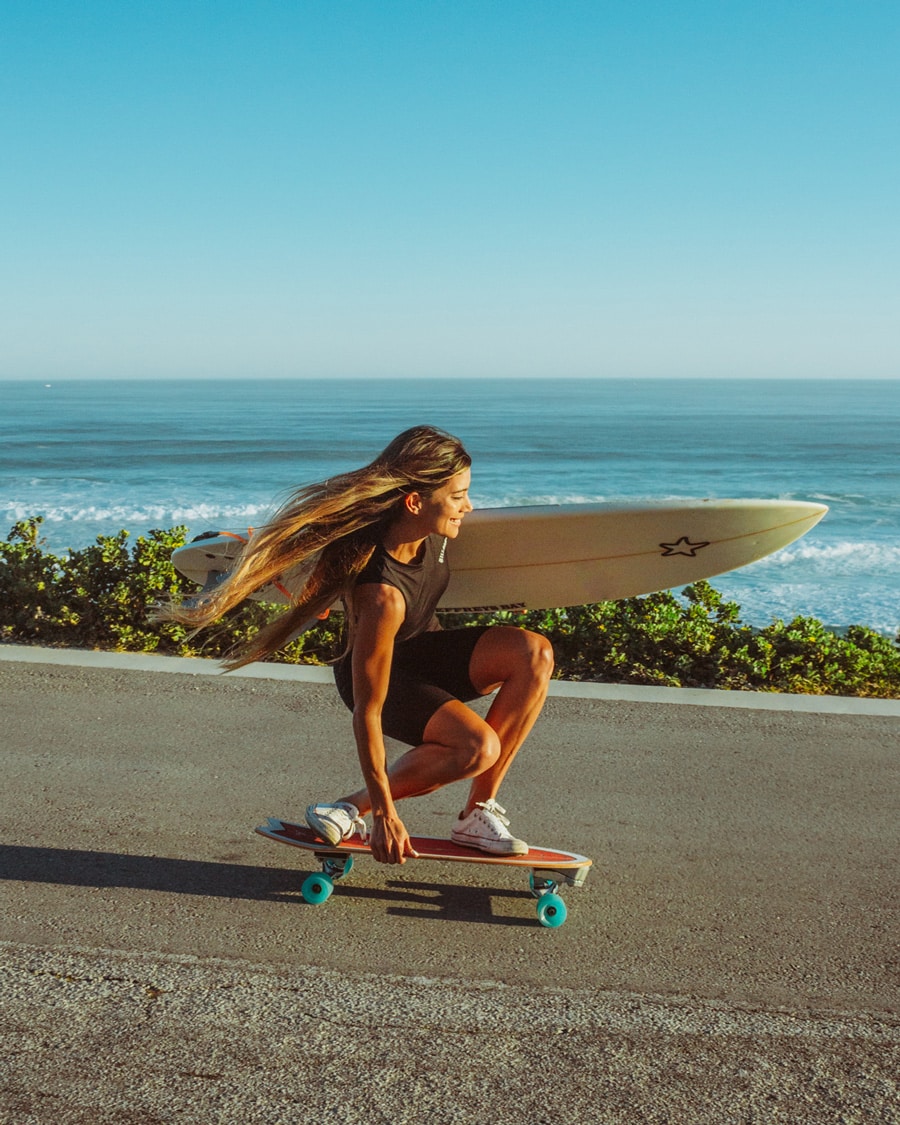 Was it an instant love affair, or did it take some work?
It was an instant love affair; I was totally hooked and just wanted to influence all my friends so I could have my own "surfer crew"! However, I never lived close enough to a surf-able beach, especially for beginners. The closest beach to my house was dangerous to surf due to its exposure to strong currents and sharks. So getting to a "surf-friendly" beach was in the bay and a 45min drive, which is why it was a little tricky. But my bestie and I would surf any chance we got; when we had an opportunity to go to the beach in the bay, we wouldn't even bother checking the conditions, and we would just go and paddle out in the worst stormy conditions to the flattest pancake days. We were so desperate to surf, and surfing changed our lives for the better. These surfing days made my teen-hood so memorable, and I'm so grateful for it.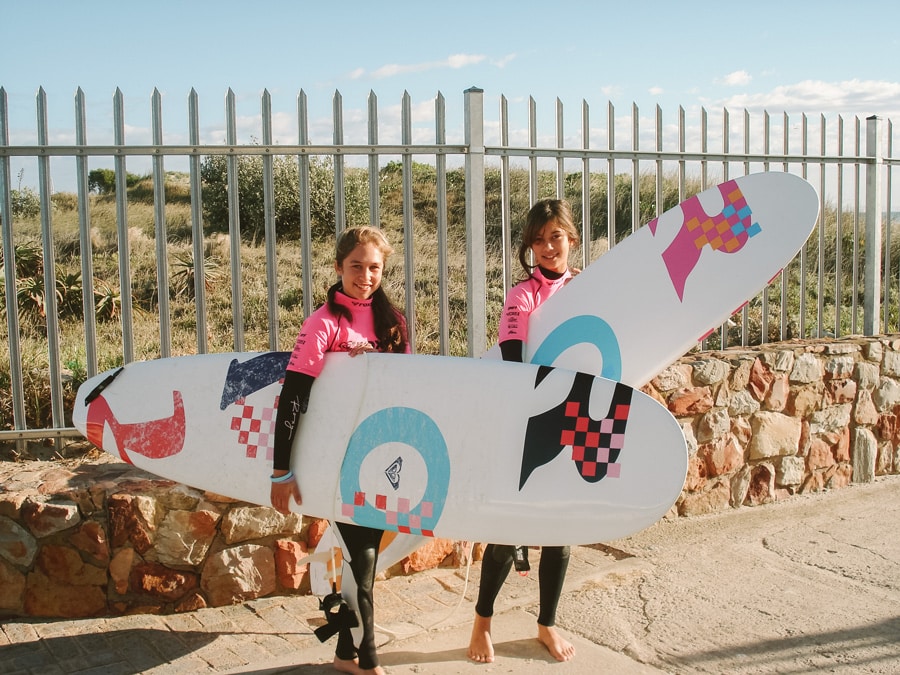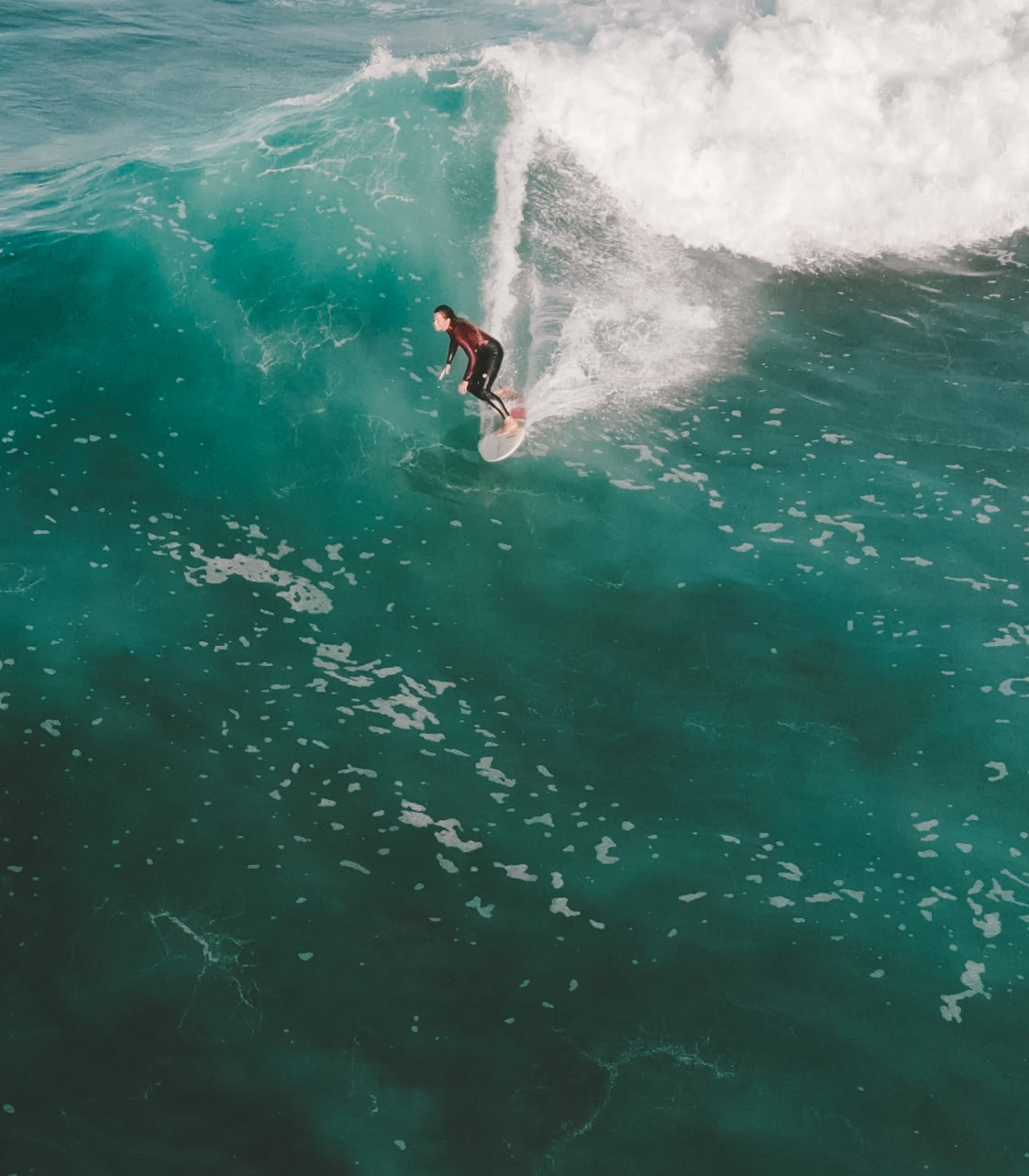 Have you always had a connection with the ocean?
I've always lived on the coastlines of South Africa, and for as long as I can remember, the ocean felt like a second home. I feel that the ocean provides SO much in terms of activities and mental health improvement. I always look for an excuse to spend time by the ocean, whether it's snorkelling, surfing, swimming or tanning. The sun and the sea is also something I'm naturally drawn to; it's something I can't really explain in words.
You're from South Africa, tell us about life over there? 
I lived along the coast of South Africa and even lived for a couple of years in Mozambique when I was a kid, which made me fall in love with the tropical climates and the subtropical climate of South Africa. Life is very relaxed there, and you're always surrounded by stunning natural landscapes, and the coastlines are filled with wilderness and amazing marine life. The people are also very friendly. There is a lot of crime and poverty, but if you're careful and keep your wits about you, nothing bad will happen to you.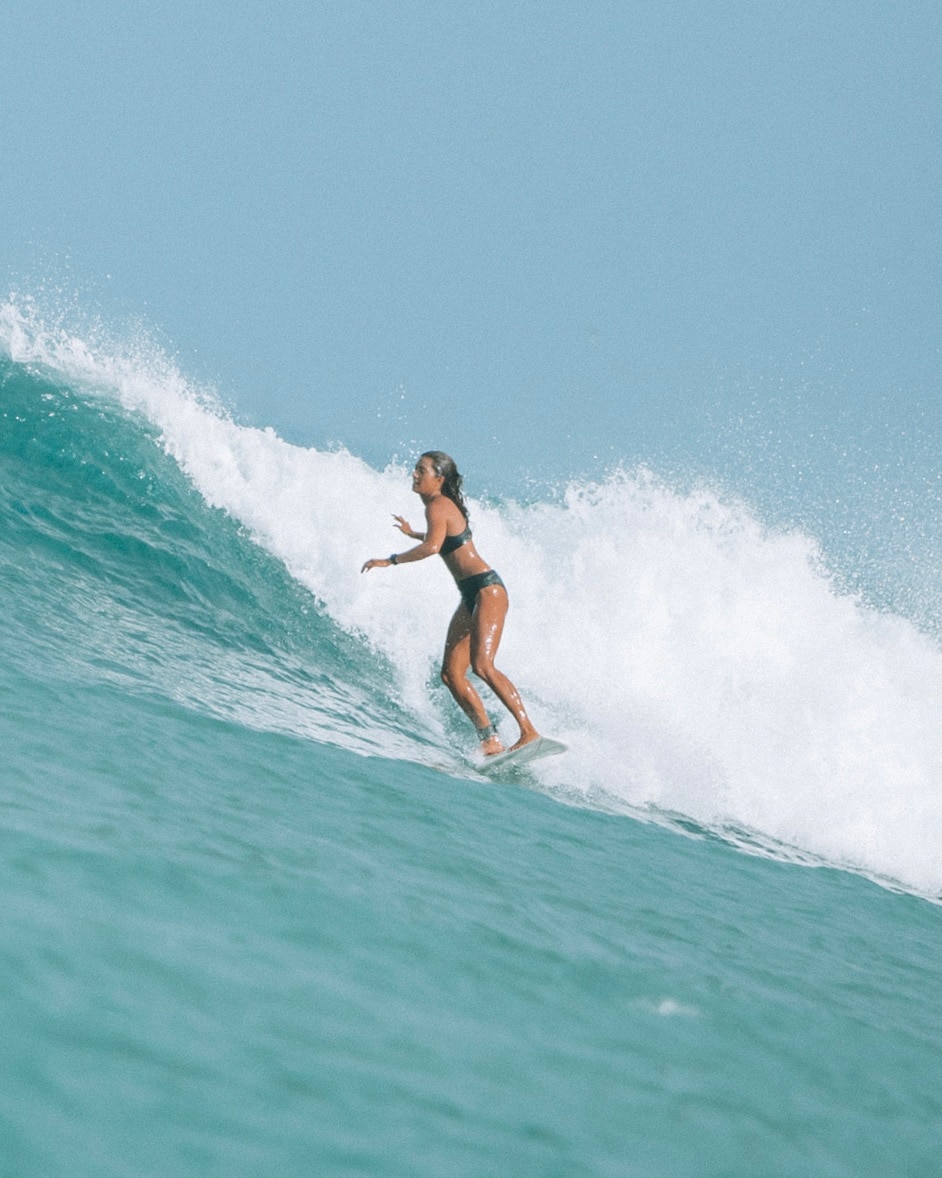 What made you move to Barcelona?
I have Spanish citizenship due to my heritage, I was born in South Africa, but my father's side of the family is from Spain. I moved to Europe because of better work opportunities, and it's more central and easier to travel. South Africa is really far from everything, and it's difficult to make a quick trip; also, unfortunately, South Africa doesn't have as many work opportunities as Europe does.
Do you miss South Africa?
I miss it with all my heart; I miss the relaxed lifestyle, the friendly people, the wildlife…  I also miss my friends and the social life there. We would go to the beach and make fires and cook food on the fire, have drinks at sunset etc., very different to the Spanish lifestyle.
You have an amazing following on Instagram, and it's great to see you using it to promote becoming more environmentally friendly. Has travel made you more conscious about our planet?
Yes, definitely. It's crazy to see that every country has the same problem, plastic pollution and plastic infested beaches. And each time that I revisit a country, I see how it gets worse and worse… I've participated and organised many beach clean-ups, but that, unfortunately, is not the solution. The solution is to stop plastic at its source: industries producing and selling plastic packaging or plastic products, especially single-use items. I always do the best I can when it comes to selecting the most sustainable products, and I always bring my own shopping bags, reusable coffee cup/water bottles, reusable straws and my own food in my own takeaway containers with easily portable stainless steel cutlery.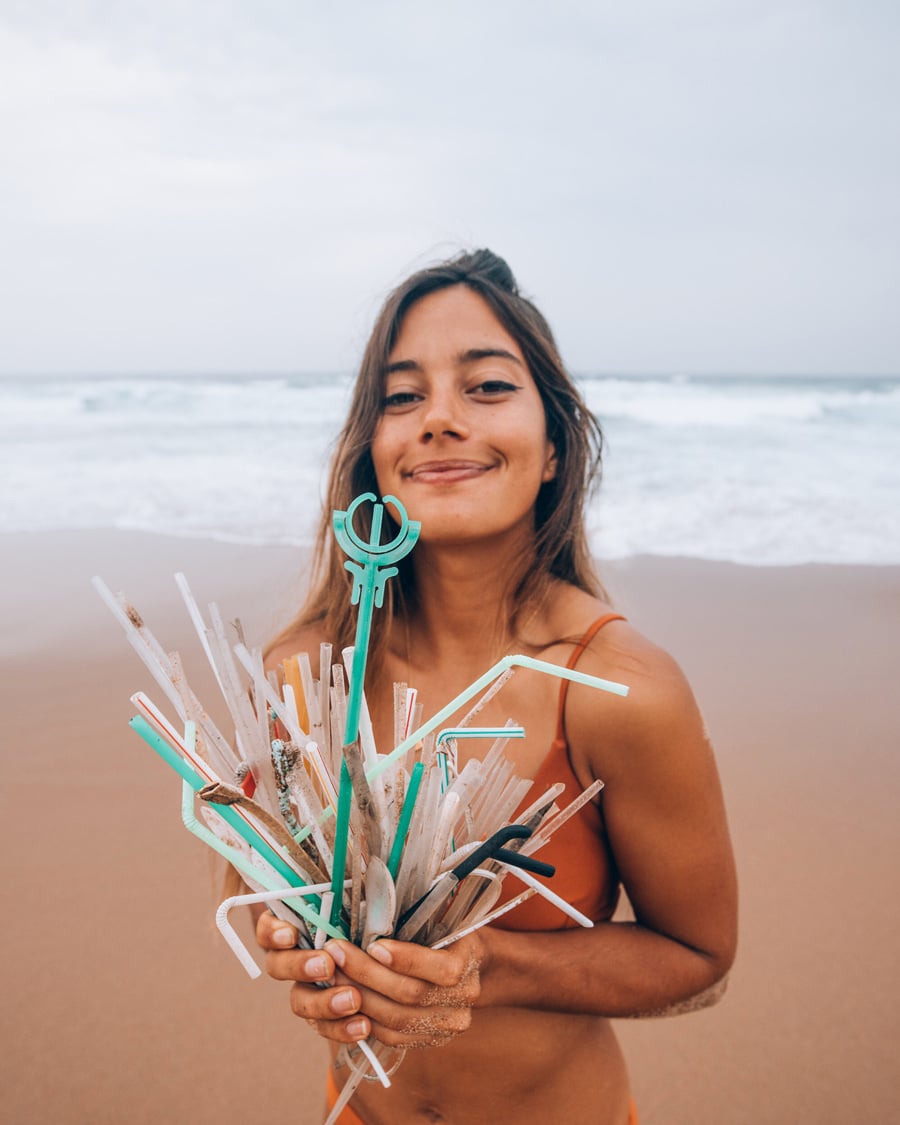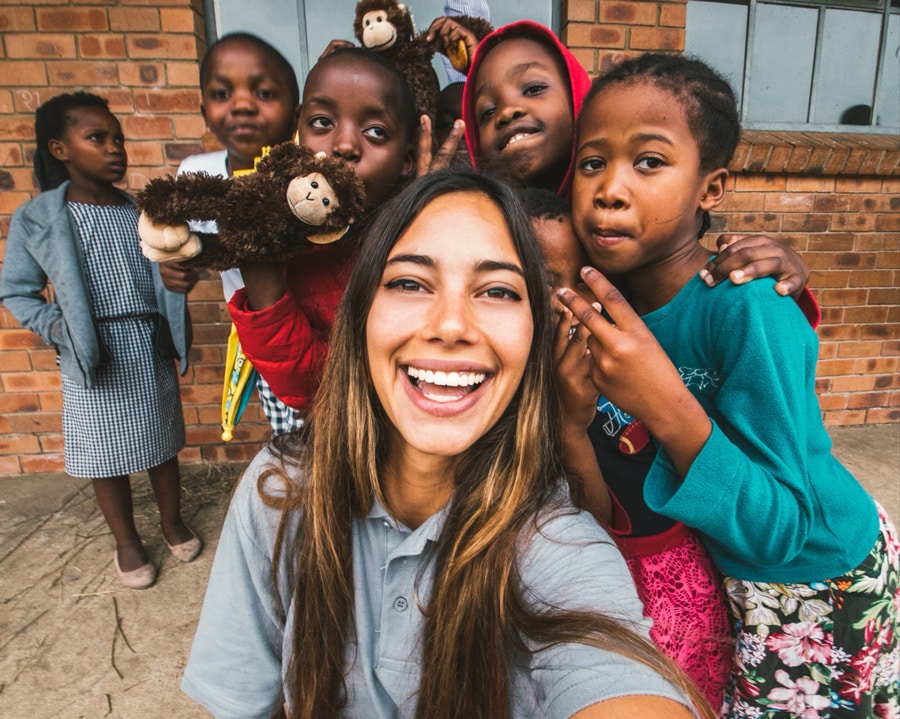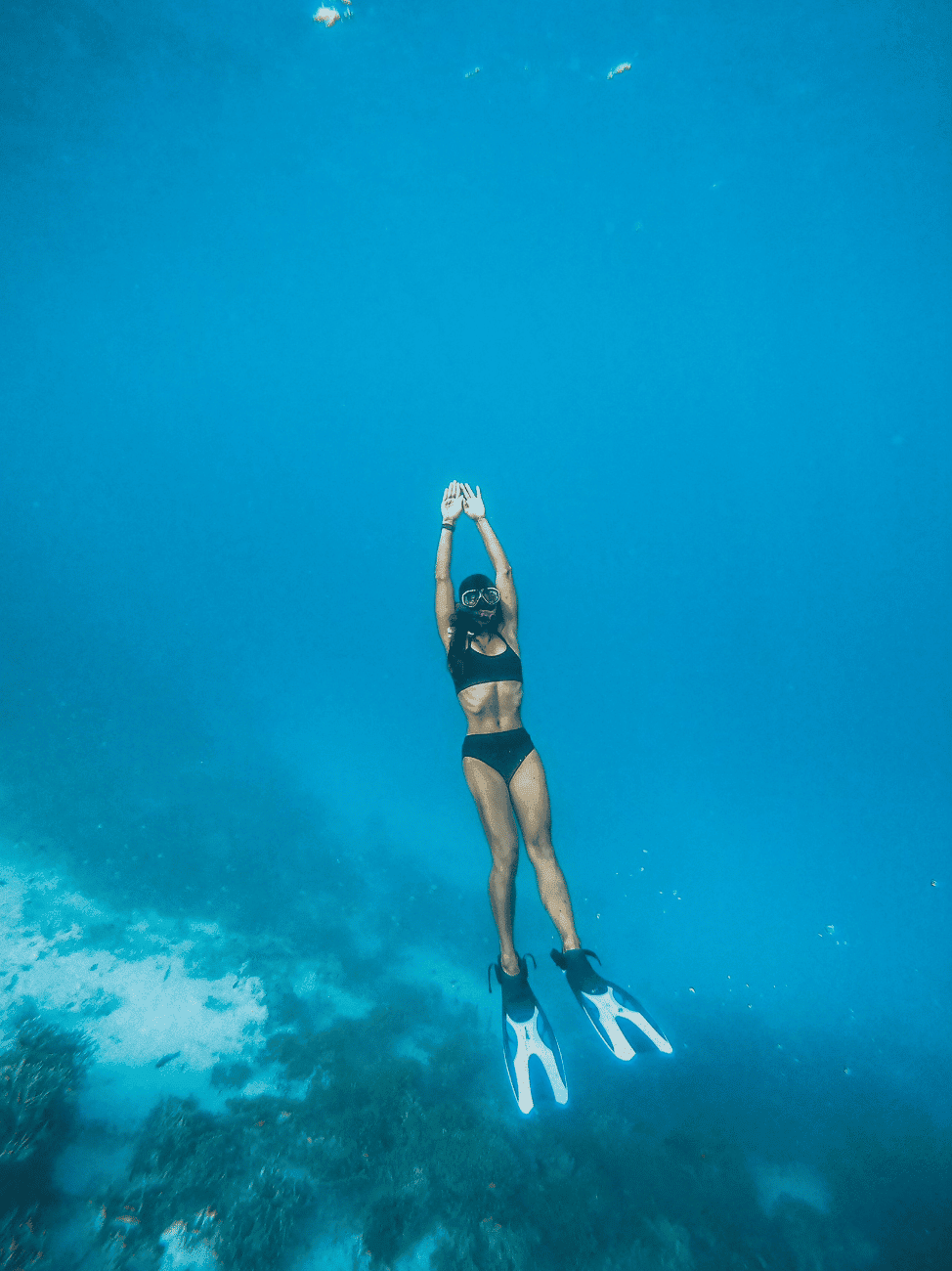 Tell us about your Endangered Species Expedition Trip that's happening this September?
I've partnered up with the Endangered Wildlife Trust (EWT), one of Africa's leading conservation organisations, to do a very special behind the scenes trip focusing on carnivore conservation (Lion, Cheetah and Wild dog). It's an open invitation to anyone who would like to come along; the purpose of the trip is to support the work of the EWT, create awareness, learn more about these endangered species and experience a once in a lifetime opportunity to view wildlife through the eyes of the carnivore experts in research and conservation. This trip will run from 9th to the 17th of September 2021 in South Africa; I will be there as your host 🙂
What was the driving force being organising these trips?
I did a volunteer trip in 2019, where I worked at a primate sanctuary called MonkeyLand. I also participated in beach clean-ups and plastic recycling workshops for one month, and since then, I've always wanted to make trips with a "purpose". I've travelled a lot, and I found that the most fulfilling/ rewarding trips are the ones that have a positive impact. Due to covid and border closures, South Africa is struggling immensely… and I wanted to organise a couple of trips to help the country as well as helping the wildlife organisations who are struggling during this time. 
What are your plans for the rest of the year? Do you see yourself trying to travel more? Do environmental work?
Fortunately, I always have opportunities emerging from hostels and surf camps inviting me to stay or join their trips in exchange for exposure through my Instagram, so I will be travelling a lot this year (El Salvador, Portugal & Greece surf trips in the next 3 months).I am also planning 3 trips to South Africa this year 2 of them being volunteer trips working with animals (African Dawn Animal Sanctuary in August and the Endangered Species Expedition in September); I have spaces open for those who want to join; just contact me, DM me on instagram @zia_suarez