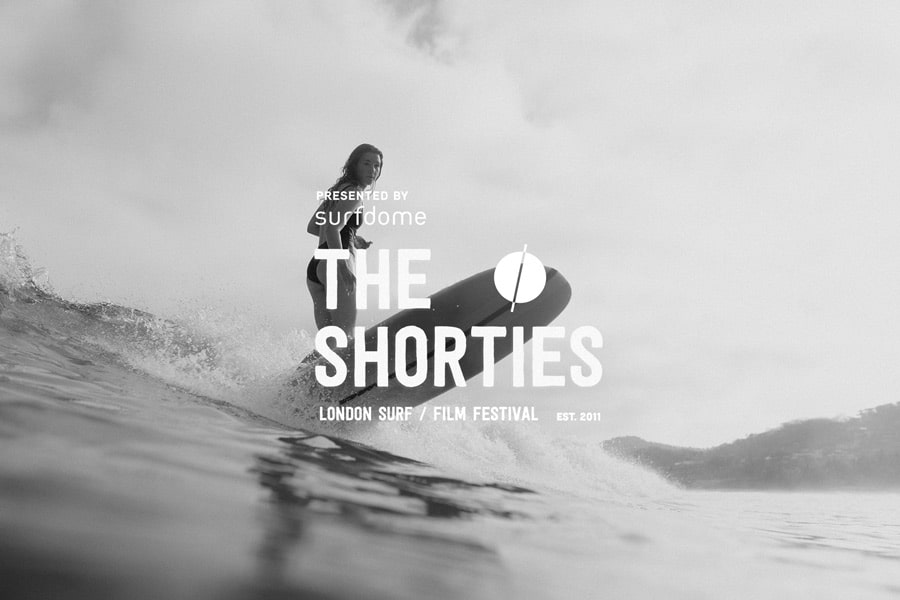 LS/FF is a showcase for the cream of international filmmaking, while The Shorties x Surfdome short film strand is open exclusively to filmmakers from or based in Britain and Ireland. This year, as part of LS/FF's on going support for homegrown talent, a £1000 filmmaking fund will once again be awarded to the winning short, plus a £500 cash prize will accompany the emerging talent award. 
The Shorties submissions close: 10th October 2022.

"We established The Shorties in 2011 as a platform for homegrown creatives. This hotly contested strand is at the heart of the festival and has fast become one of the most prestigious competitions for surf filmmakers in the world. We're delighted to be able to support The UK and Ireland's hotbed of talent with two cash awards through our partnership with Surfdome," says Festival Director Demi Taylor. "As always we'll be seeking out those projects that bring a fresh perspective to our culture, whether that's through exceptional story telling, surfing or film craft."
Surfing is wide open to interpretation and filmmakers are invited to enter their shorts of up to 5 minutes in length, exploring any aspect and angle from documentary to animation and anything in between. It's not about whether your waves are big or small, it's about the way you chose to shoot them. Or don't. After all there's more than one way to tell a surf story. The Shorties submissions close 10th October, find more details and enter online.
"LS/FF is a joyous celebration of surf culture and a showcase for talent, in front of the camera and behind it," says Surfdome's Lauren Garner. "We had so much fun watching and supporting The Shorties section in 2021 that this year we're back for more. It's a fantastic space for new and established filmmakers to express themselves in shorter form – we can't wait to see what everyone comes up with."
Shortlisted entries will be premiered as part of the London Surf / Film Festival programme and considered by the screening panel, comprised of some of the most influential names in surfing and media, for awards including the prestigious The Shortie of the Year and Emerging Talent. 
11th Edition London Surf / Film Festival, hosted 25th November – 2nd December at iconic venues across the capital, is a celebration of the cream of surf culture. Bringing to the UK a hand picked line up of the very best surf films from across the globe – documentaries to inspire, travelogues to stir up the wanderlust and cutting edge action to blow minds – all accompanied by Q+A's, talks, workshops, icons, art, music good times and more, it is the must-attend for saltwater aficionados. 
For more information head to: londonsurffilmfestival.com