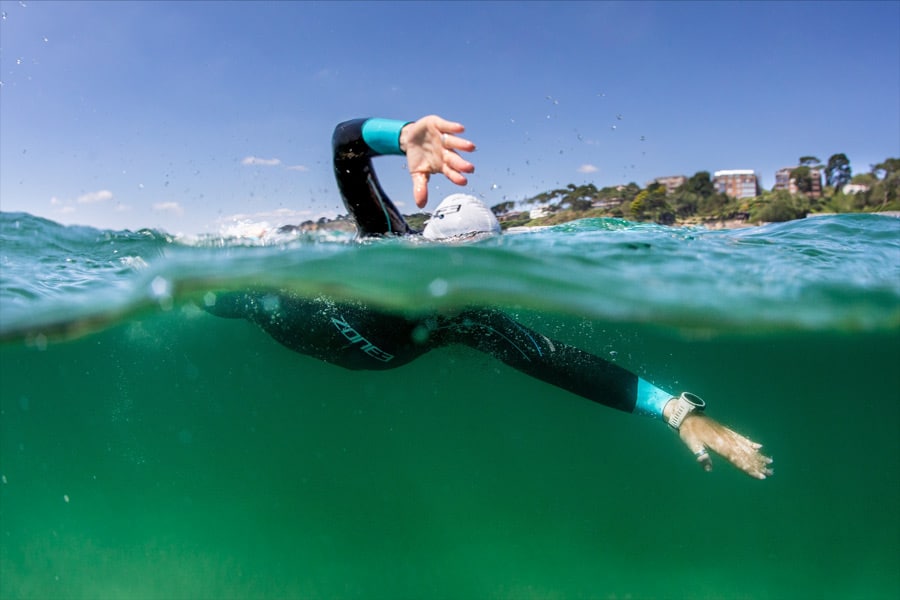 When the conditions for surfing aren't great and you feel the need to immerse yourself in the ocean, sea swimming is a great alternative. We talk to open-water swimmer and surfer Rachael Potter about it's benefits.
Photos Gary Knights

I love open-water swimming because it makes me feel free, it gives me buzz that lasts all day. I get in the sea most days as the benefits are endless I feel amazing after a cold swim even if it's just 5-10 mins when the sea temperatures get really cold.
I have many injuries and these all improve after being in the sea,  I have always swam in the sea from a young age. I really got into open-water swimming properly after I had spinal surgery five years ago. From nine years old I was a competitive swimmer years until my back gave up in 2017 so returning to the pool wasn't an option due to tumble turns. Then I started sea swimming which gave me the freedom to help my fitness, mind and body.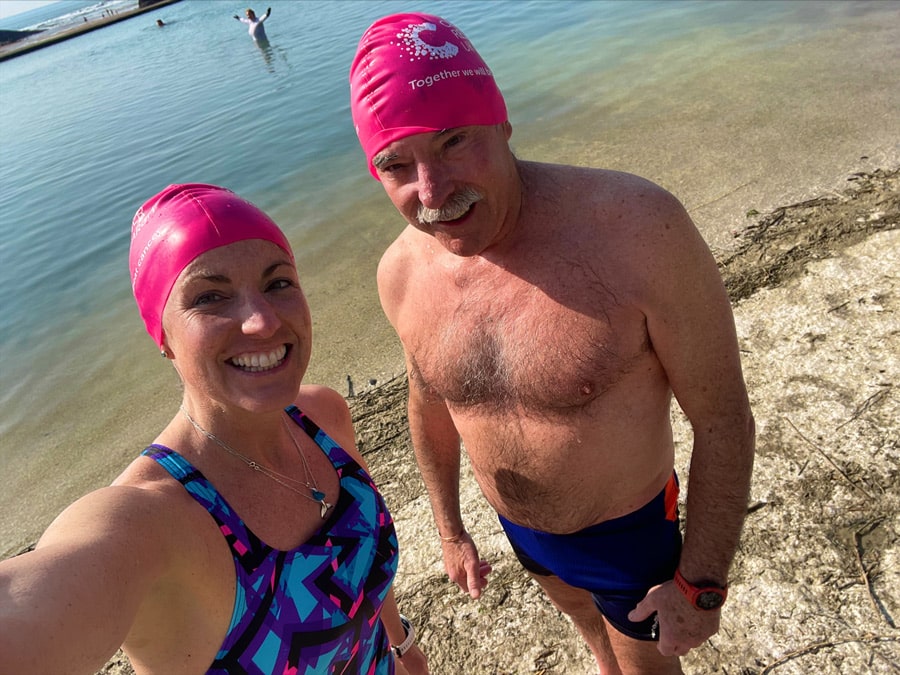 The Cold Water Challenge was something I wanted to do to push myself go in the sea every day in the winter months and so my dad and I swam every day in November/ December 2021 for Cancer Research. The Cancer Research Facebook group were amazing everyone sharing their stories and the challenges they faced going in the sea. We swam every day in October this year to help Surfers Against Sewage.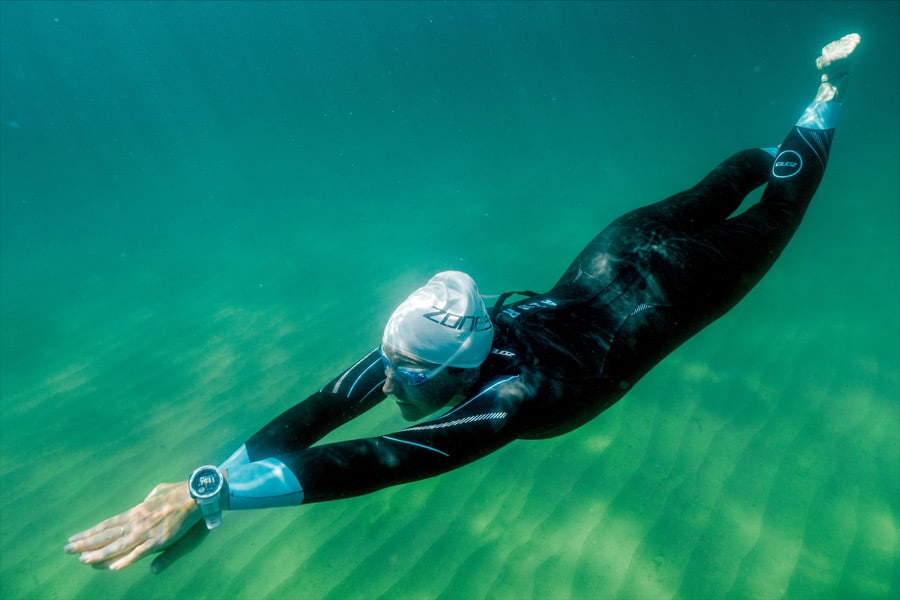 I swim everyday if I can, at my local beach, mainly Branksome Dene Chine in Poole, but I also love a few spots in Purbecks, Devon and Cornwall too. That is unless the weather is really bad then I'm surfing ( ha-ha) and I also train with Branksome Chine Surf Lifesaving Club. You don't have to be super fit or a competitive swimmer to start open-water swimming but you need to be a confident swimmer, especially at front crawl. Swimming in the ocean is much more tiring than swimming in a pool, particularly during the colder months.
To overcome the cold dips in winter it's great to go with friends because we encourage one another, and it becomes more pleasurable to experience it together. This is what's so good about open-water swimming, it's friendly. Everybody I meet is happy, positive and encourages one another no matter what ability you are. Many people go in groups which I would recommend and always swim with a buddy, never go alone as the ocean can be a dangerous place.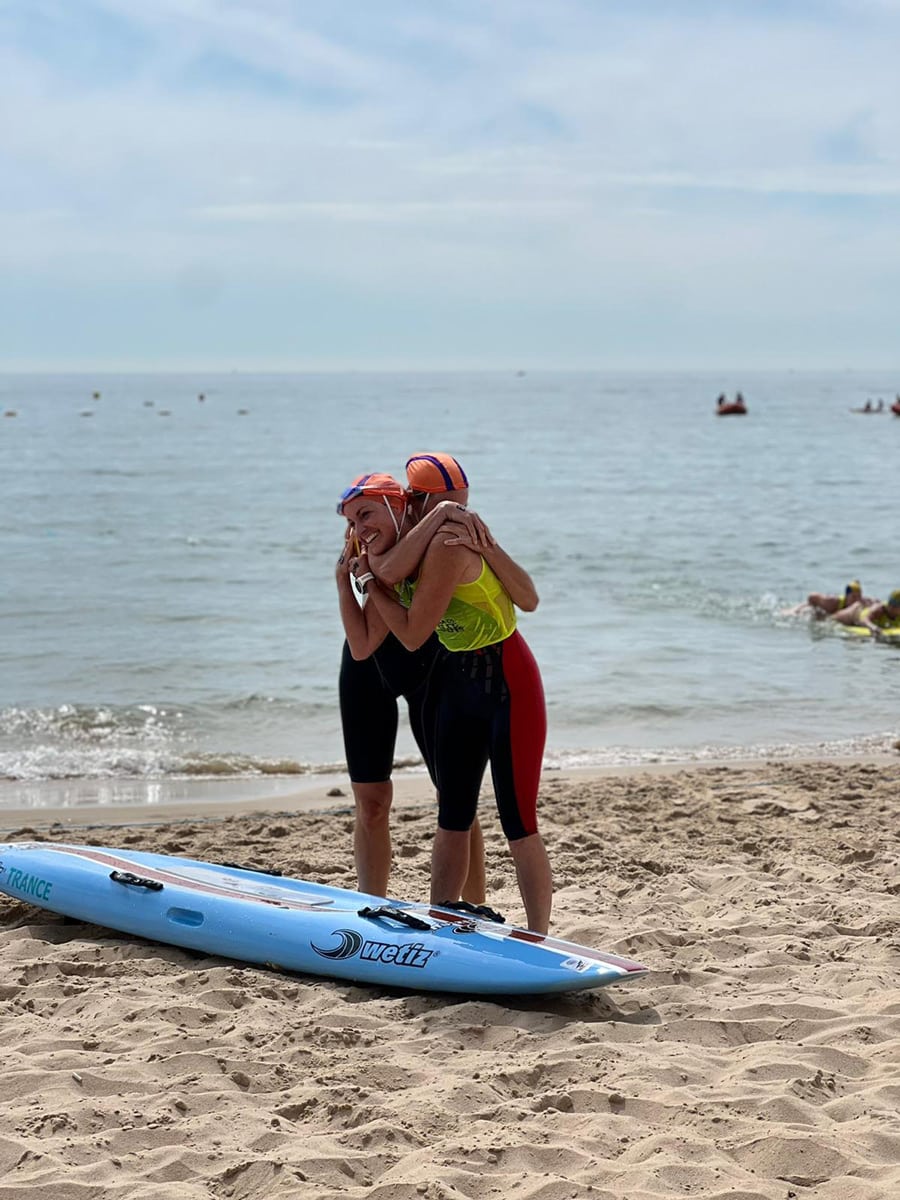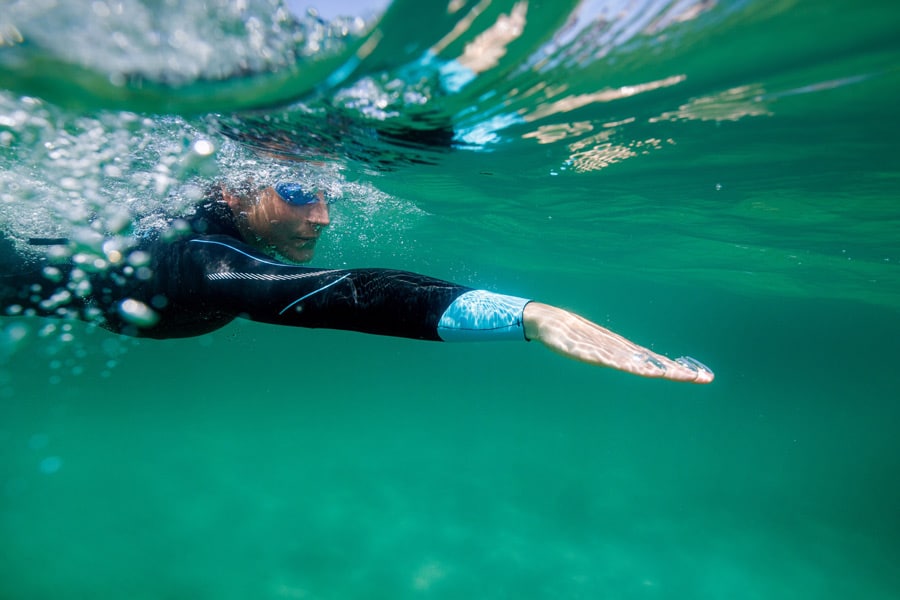 When it's cold and you're struggling to get motivated I psyche myself up on the way to the beach singing to a few fave tunes in the van. If I'm with my dad we sing Eye of the Tiger from Rocky ha-ha! Dad likes Elton John's Rocket Man too.
I think because I know the benefits of how I feel afterward my swim, this outweighs the cold or how we deal with the cold. The water temperature at present is 16 degrees which for October is warm, it drops to 7 degrees over the winter months. In the summer months it's amazing swimming with no brain freeze in the winter it can become a challenge that first dip under your face goes no but your brain keeps saying keep going it will be worth it.
Cold water swimming isn't for everyone but I would encourage you to give it a try but if you're starting for the first time go in the warmer months and work up to winter swims. Go a couple of times a week when it gets really cold and then increase this every week during winter. When you get in never dive straight in, walk in slowly and don't stay in too long the first few times. Afterwards, always warm up slowly and put on lots of clothes and take a hot drink.
There are many benefits of open-water swimming, one is it improves your fitness; you burn more calories in cold water than warm, swimming works your cardiovascular system and every muscle in your body without real strain on your bones and joints.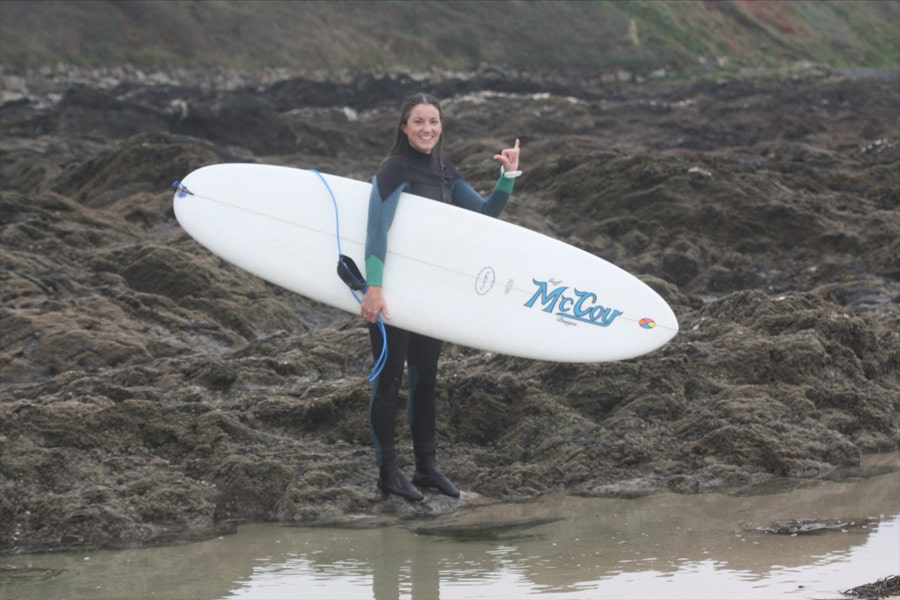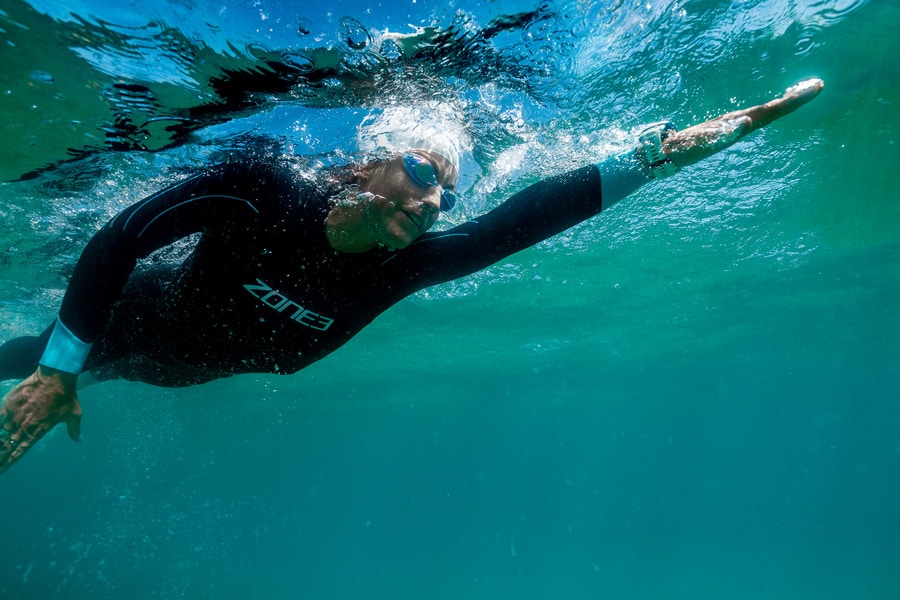 Equipment wise you don't need anything fancy to start I would recommend a good fitting wetsuit though; you can use a surfing wetsuit if that's what you have, but if you want to swim more regularly or maybe do a few open water events / competitions I'd advise buying a open-water wetsuit which are different to surfing wetsuits as they are low around the neck and cut away at the legs slightly. In the colder months a thermal wetsuit hat is great or the silicone hats which come in bright colours so you can be spotted more easily. Plus gogles, a tow float and a set of SurfEars if you're susceptible to ear infections.
I would advise open-water swimming as an alternative to surfing but also, it's great for surfers to improve their fitness for paddling and stamina.