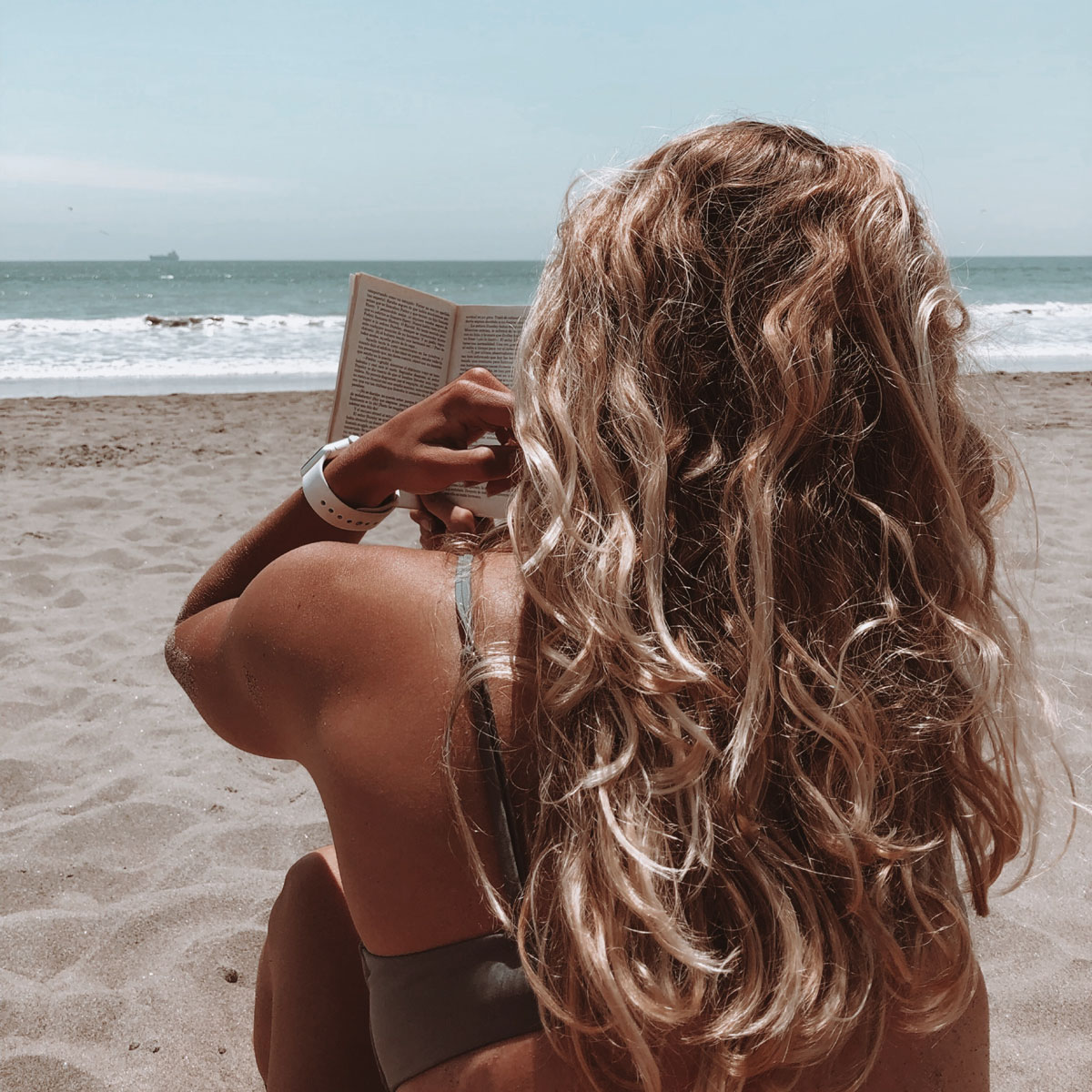 Going on holiday? Take a surf novel with you for a beach read. Here we take a look at some of the classics, a couple of new surf novels for 2023 and a chat with one of the authors.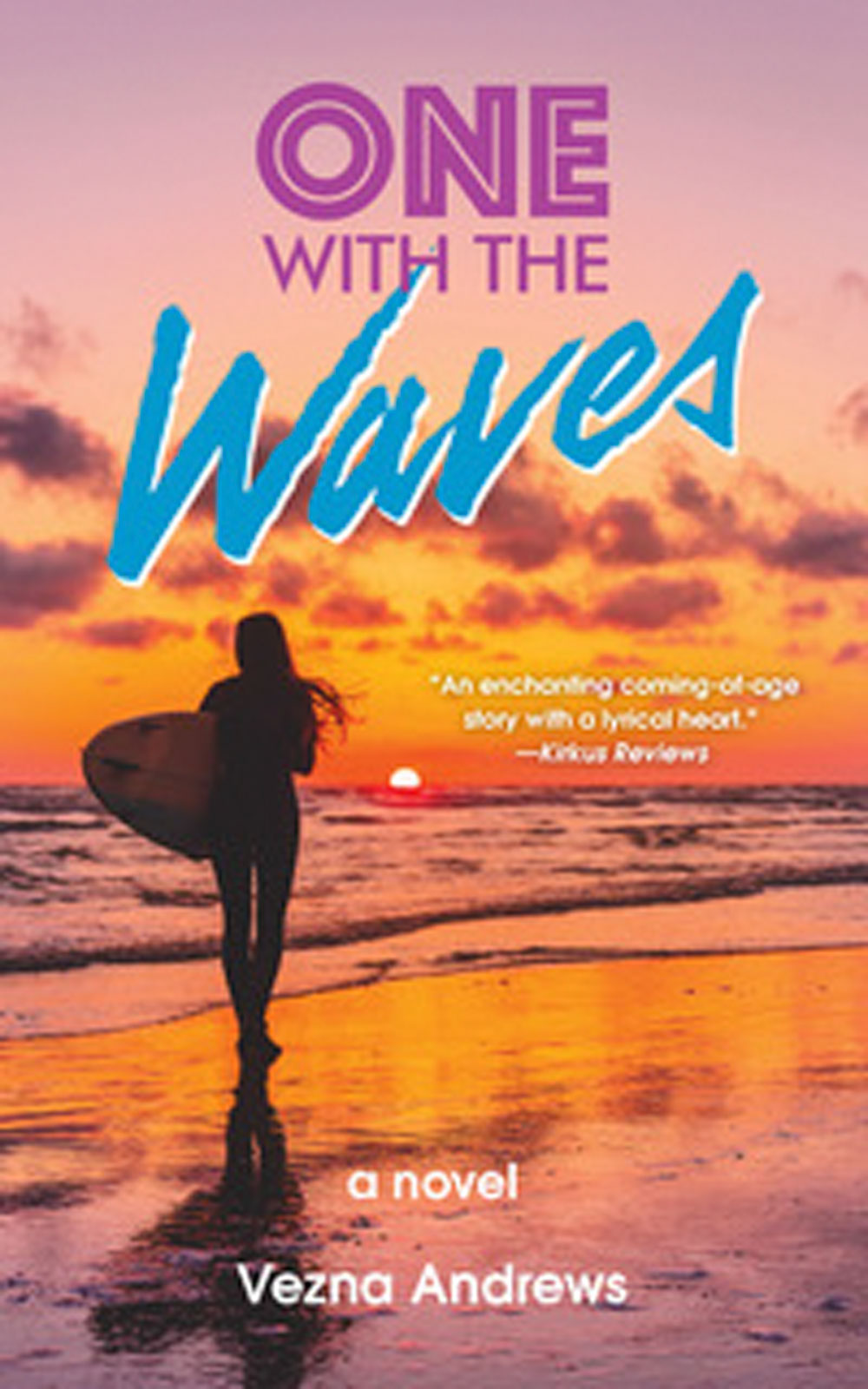 One With The Waves, by Vezna Andrews
Can surfing change your life? For Ellie, it most certainly does. Vezna Andrews' debut novel is set in 1980s Southern California, where sixteen-year-old Ellie discovers herself through her love of surfing. Born and raised in New York City, Ellie's world is turned upside down when, at 15, her father unexpectedly dies and her mother sends her to Manhattan Beach, California to live with her aunt, Jen and her husband, Uncle Charlie—both avid surfers.
Eventually, Ellie finds a group of like-minded souls who show her what true friendship is. Through surfing, Ellie develops the confidence and strength needed to navigate her own path in life—surfing literally saves her.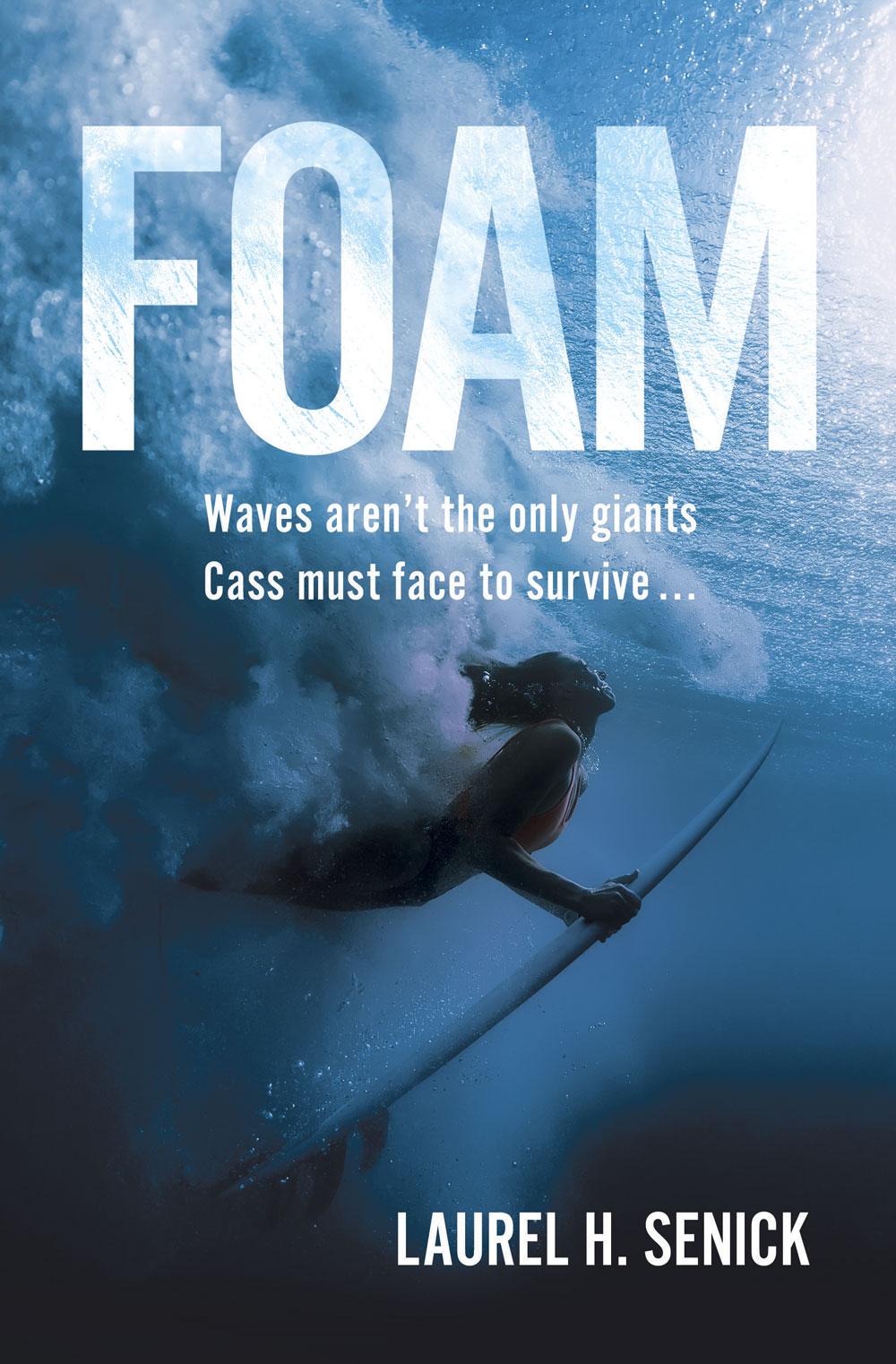 Foam by Laurel H. Senick
After tragedy strikes, Cassandra Lee, an out-of-work journalist, runs to the tropical island where her dreams were supposed to come true. Attempting to get her life and career back, Cass begins research on a local freediver's death but instead uncovers a drug ring and kidnapping plot. With trouble on her heels (if you could call flip-flops heels), she realises this sleepy surf town has more spines than a sea urchin.
Strap on your leash and paddle out with Cass as she gets tangled in the dangerous undertow of addiction, death and disappearances. She must claw her way to the surface and trust some unlikely characters to survive. But will she trust the right ones?
Check out our interview with Laurel here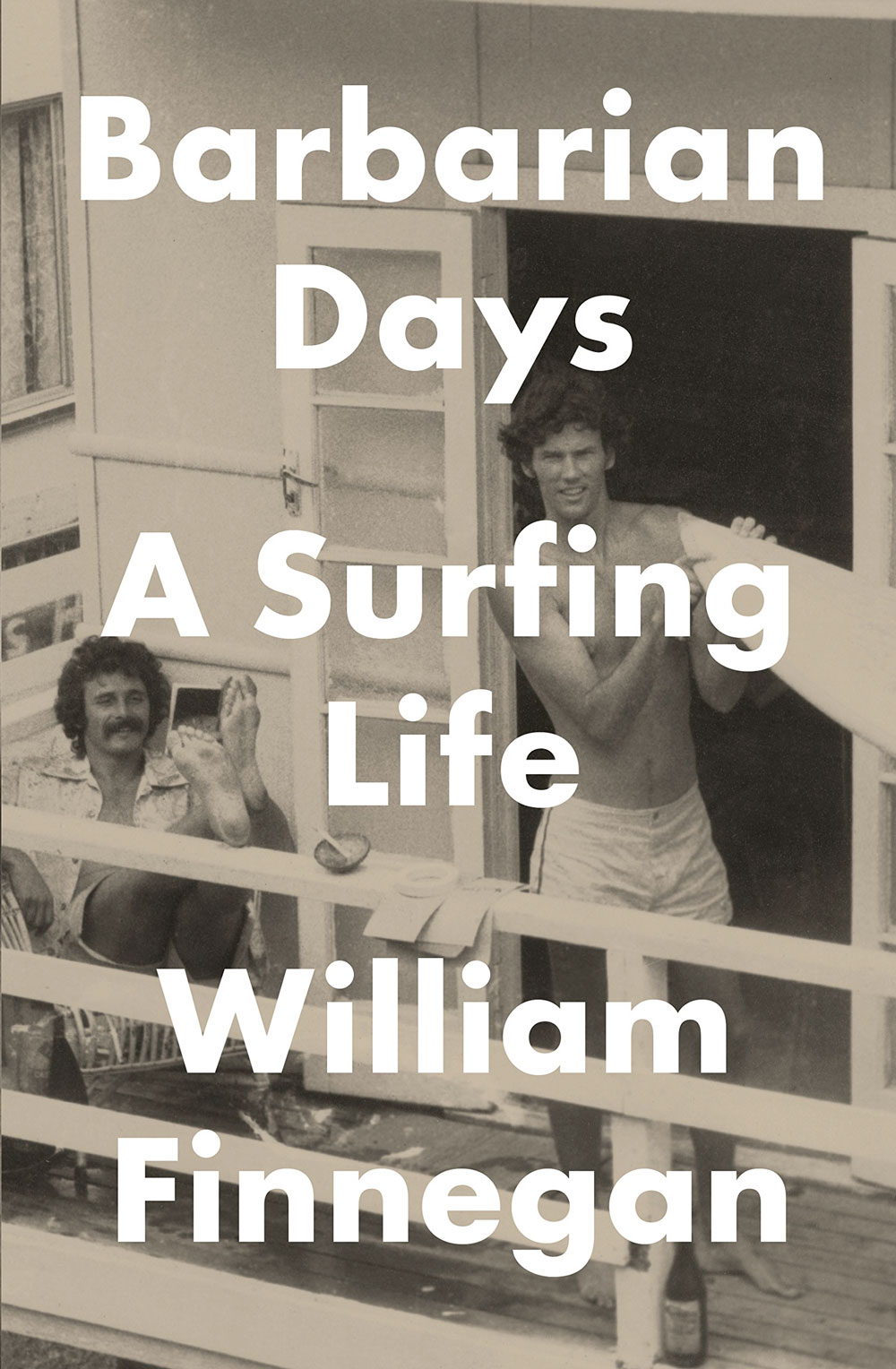 Barbarian Days, A Surfing Life by William Finnegan
An immersive memoir of a life spent travelling the world chasing waves through the South Pacific, Australia, Asia, Africa and beyond. Finnegan describes the edgy yet enduring brotherhood forged among the swell of the surf.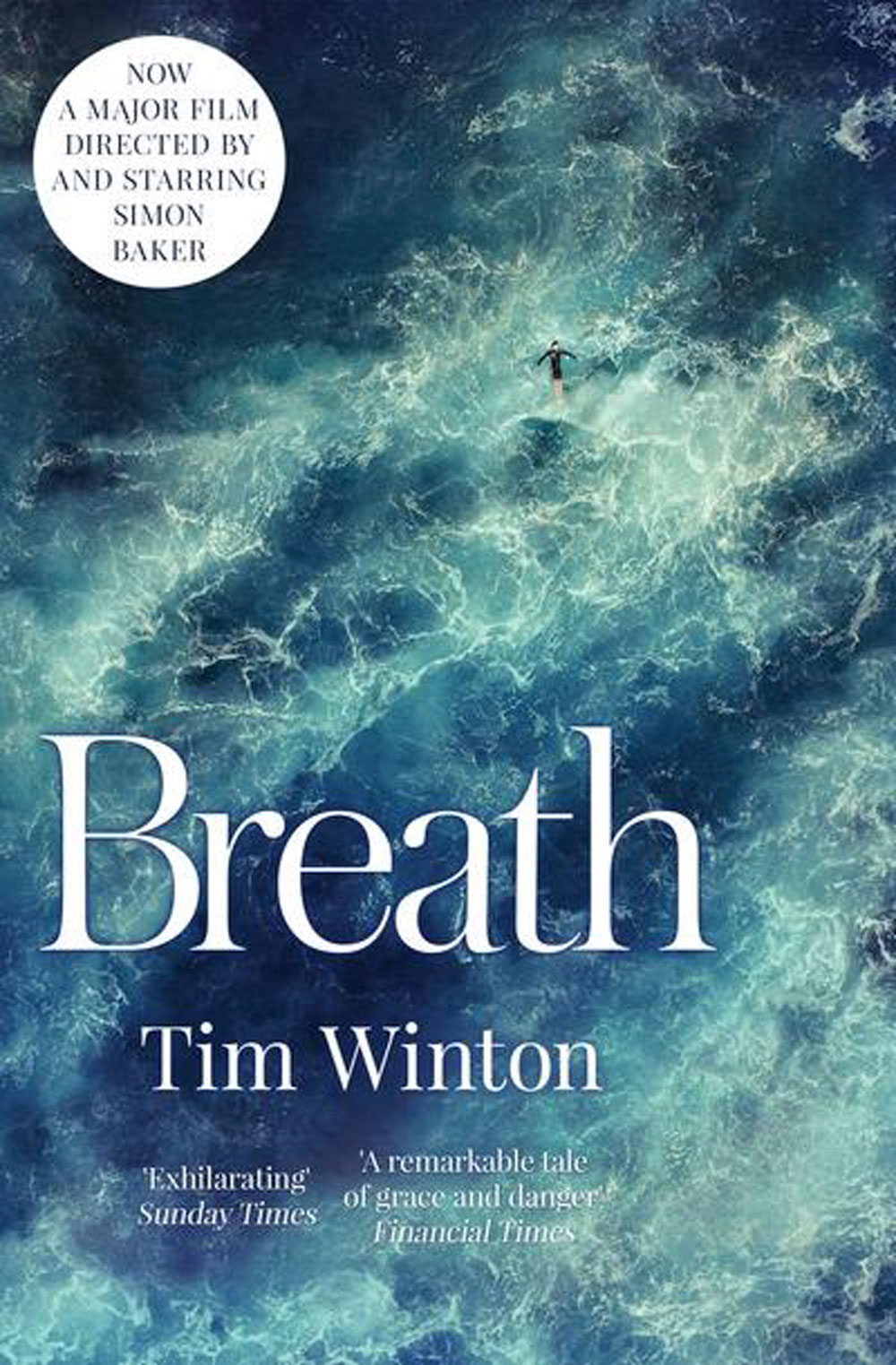 Breath by Tim Winton
Set in a small Western Australian logging village in the 1970s, this is a story about the the treacherous power of the waves, wildness of youth and learning to live with its passing. A story of extreme sports and extreme emotions.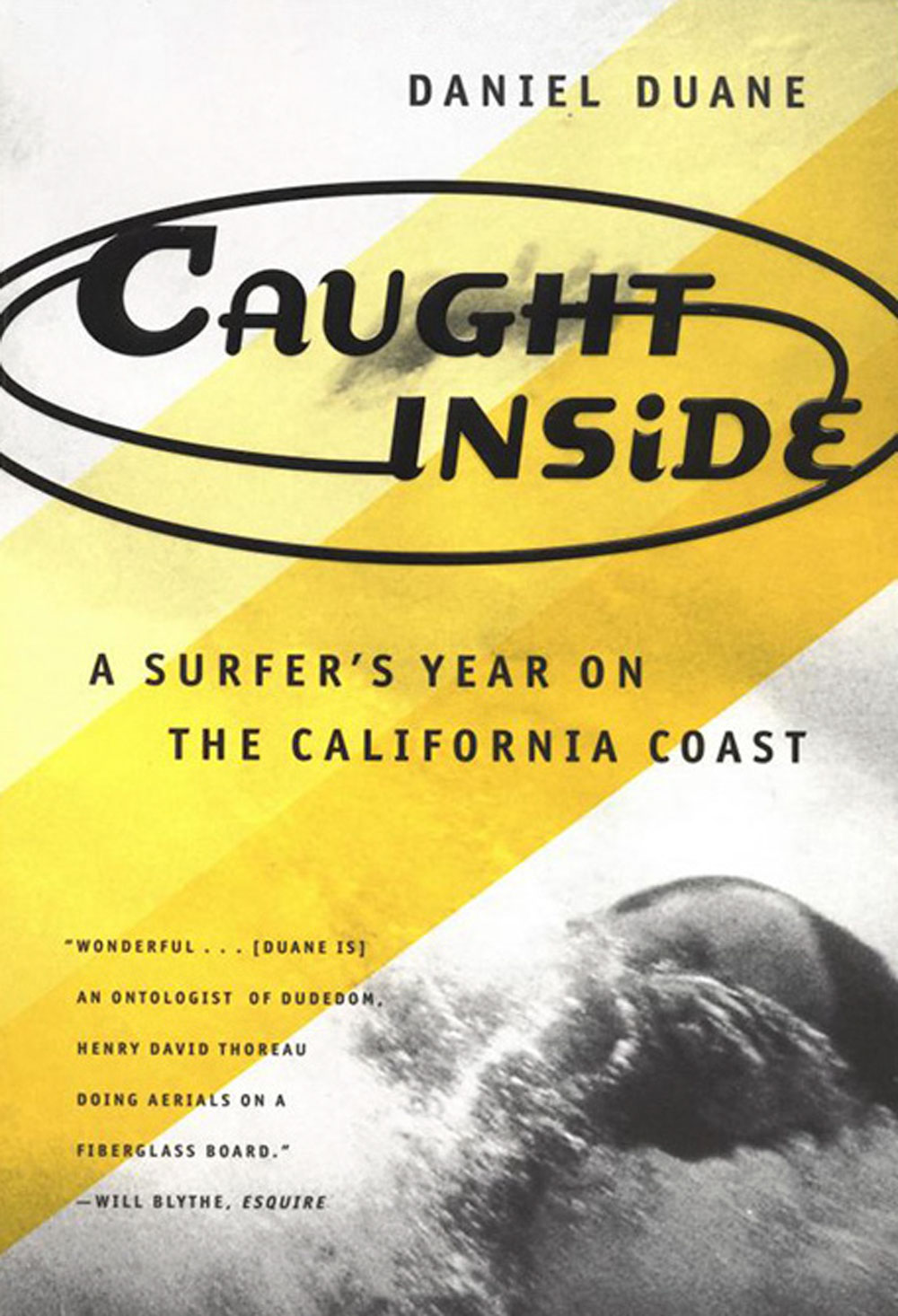 Caught Inside, Daniel Duane
After leaving his mundane and meaningless job, Daniel Duane went to California, to surf for a year. This book is his account of Cali life, surfing, culture, the ocean and his relationship with fauna and flora. Informative and funny!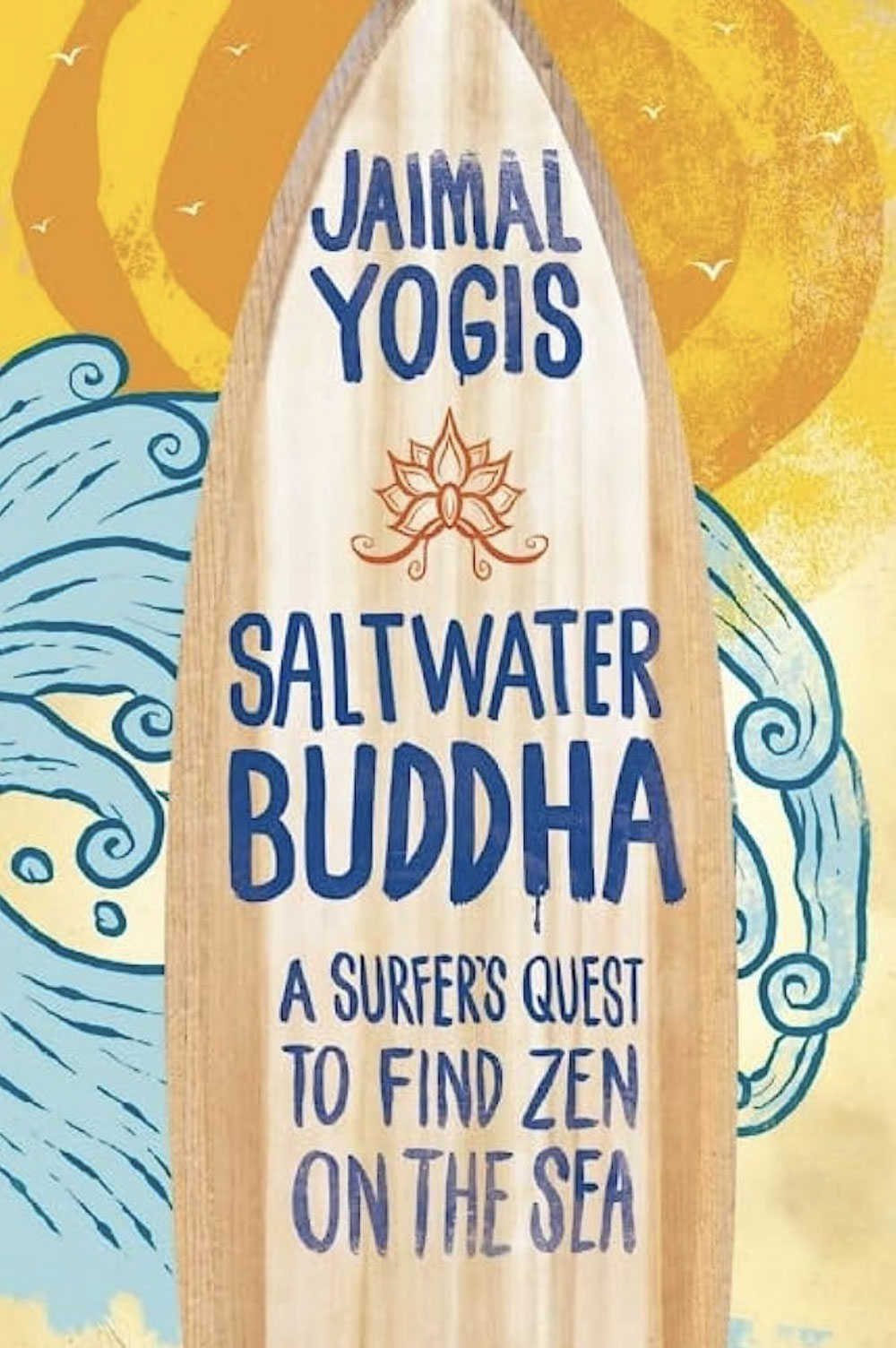 Saltwater Buddha: A Surfer's Quest to Find Zen on the Sea by Jaimal Yogis
Fed up with teenage life in the suburbs, Jaimal Yogis runs off to Hawaii where he discovers surf, spirality and a deep understanding for Hawaiian culture. A coming of age story focused on a quest for surf and serenity.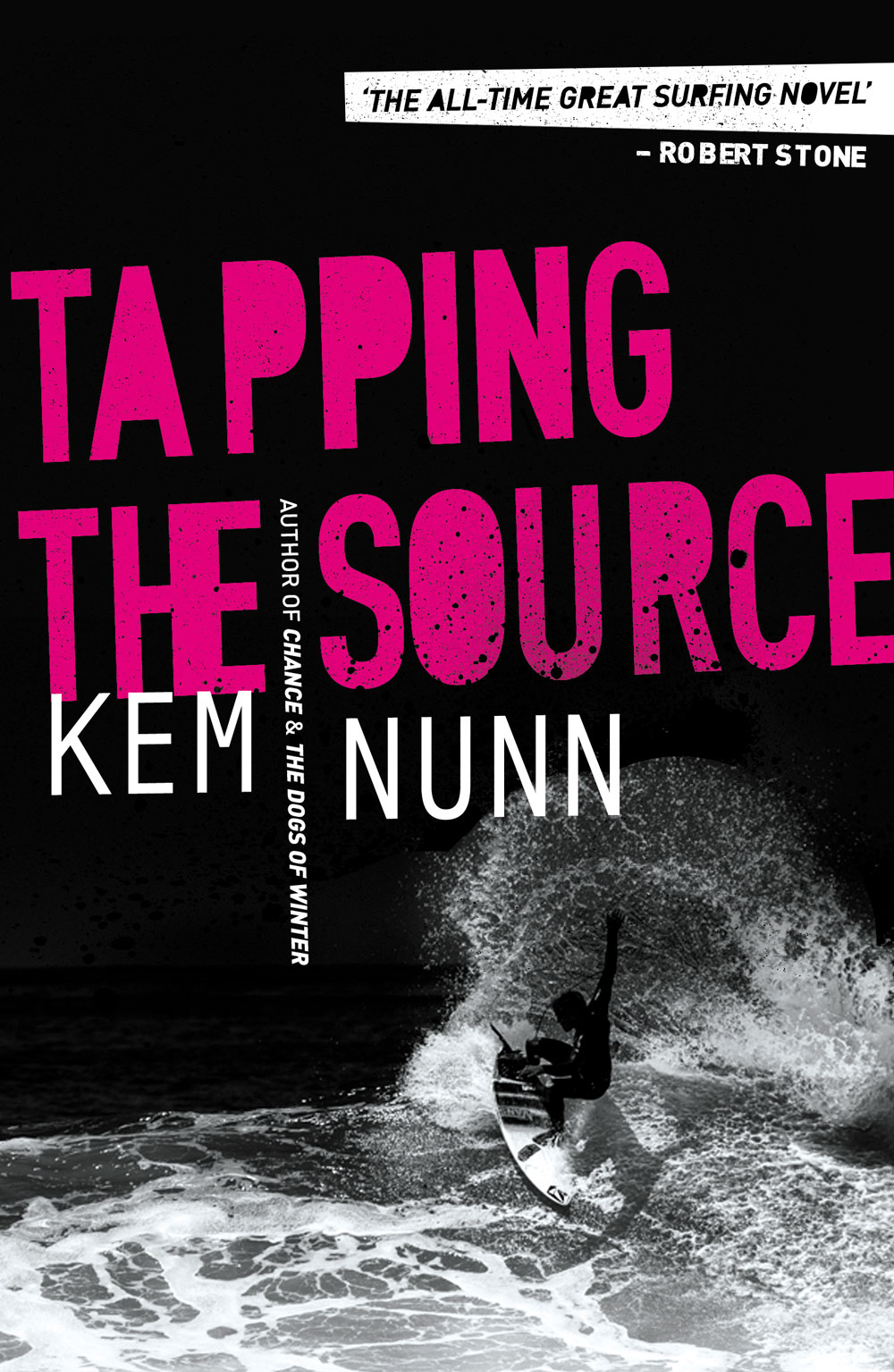 Tapping the Source by Kem Nunn
The inspiration behind cult class Point Break, this is the fictional tale of Ike Tucker who has come to Huntington Beach to look for his missing sister. His search takes him on a journey through surfing subculture, surf gangs, highs and lows.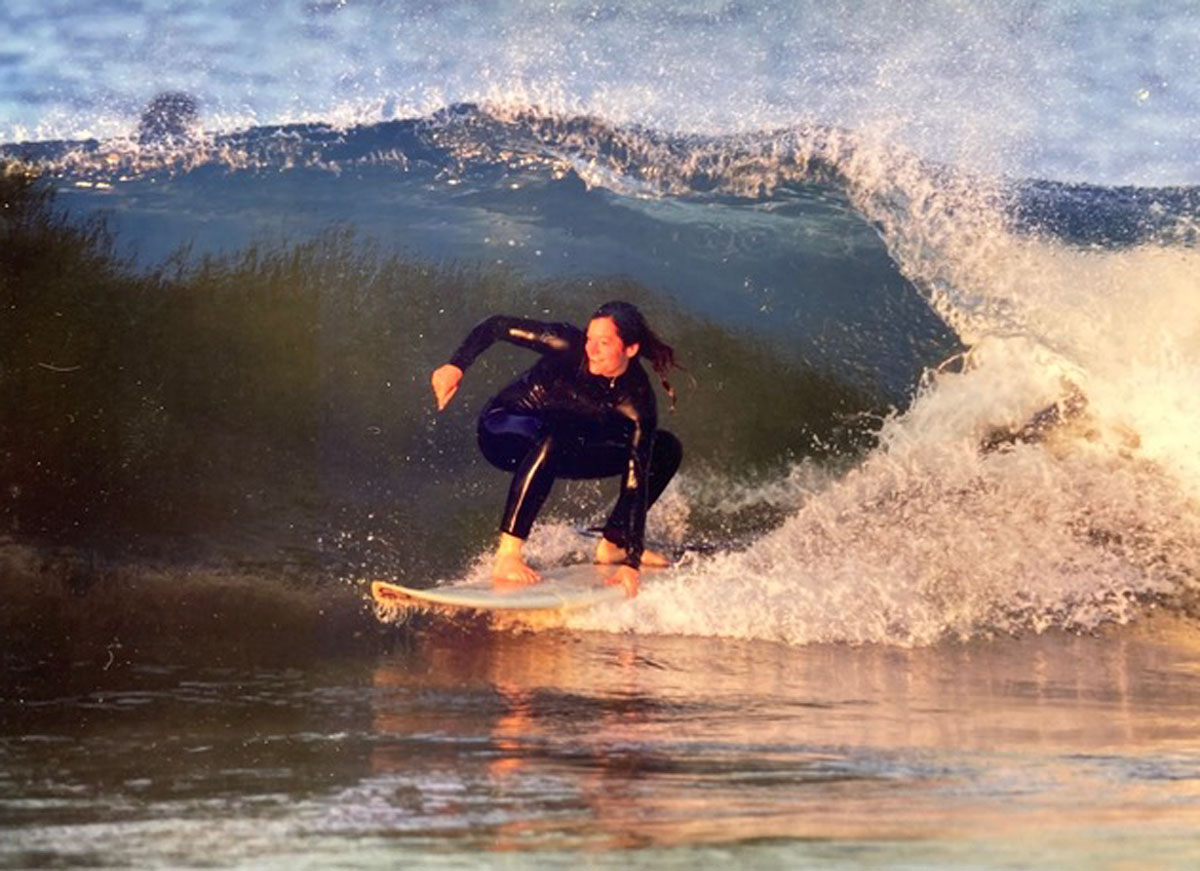 Q&A with One With the Waves author, Vezna Andrews
Vezna, where are you from and how did you get into surfing?
Like Ellie, the protagonist in One with the Waves, I grew up in New York City and moved to Manhattan Beach. I always loved the ocean and I wanted to learn to surf to be out there with the dolphins. None of the surfer's I knew at the time would teach me so I put myself in Mary Setterholm's Surf Academy's class for women. Mary was USA Surfing Champion in '72 and WISA Women's International Surfing Association Co-founder in '75. I was living in Hermosa Beach, bartending and waitressing at the time, didn't own a car, and so I'd bike the five miles up the strand to surf class on Sundays that summer. I became obsessed, addicted. I was going through a divorce, which people say is like a death. Surfing was my therapy.
What inspired you to write the book, is it something that you've had experience of before or was it a new adventure?
I had the most magical experience with a wild baby seal or sea lion while surfing with my friend, Jess. She approached us with her big soulful eyes and got right up on top of Jess's board. We named her Lucy. We played together in the surf that whole session, with her duck-diving waves alongside us. At one point she even played with a piece of seaweed in her mouth as a toy. When I got home, I wrote down what happened so I wouldn't forget any of it, and started to think it could be a book. I'd always wanted to write a book. At the time I thought it would be a children's picture book with illustrations, because I'm an artist, but as you can see it grew into something else. A shortened version of that extraordinary surf session remains in a chapter of One with the Waves. The experience inspired me to visit the Marine Mammal Care Center near me and educate myself about pinnipeds. I've donated to them ever since and I always call the rescue line when baby sea lion's are stranded on the beach.
After my father died, in my grief, I started to seriously write this book. It was my dad who first saw the writer in me but I'd never pursued it. Perhaps if my teenage years weren't so tumultuous I would've found writing sooner, but I got into art school a year early with a scholarship, and left home at seventeen.
At times, writing this book felt like climbing a mountain that I was never going to get to the top of. Then I read that most people never finish a book, it ends up being put away in a desk drawer, so that fuelled me to finish.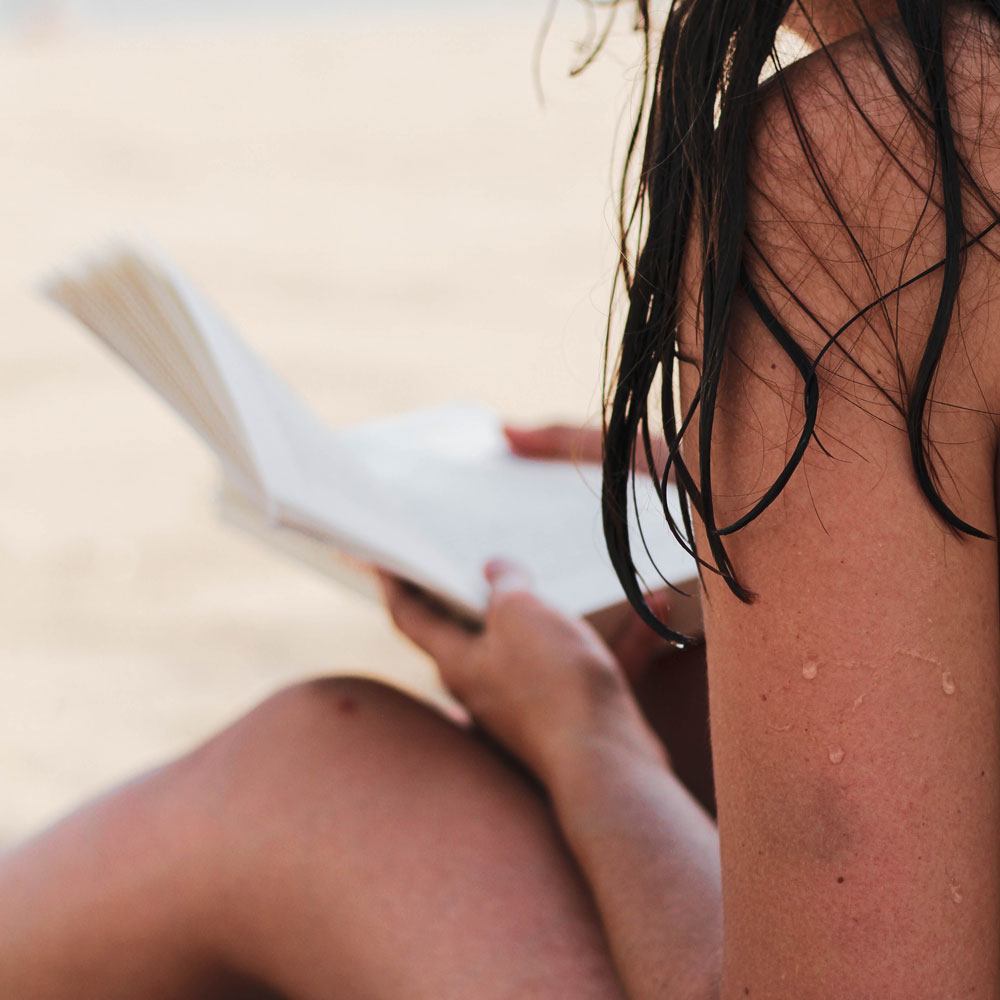 I had the most magical experience with a wild baby seal or sea lion while surfing with my friend, Jess.

Why did you choose that specific time in surfing's history? What was special to that time for you?
I originally chose '83 and '84 because I was 12 and 13 then and I knew what that felt like—it had started as a middle school book. Then in my research I discovered the biggest storms hit the coast of California the winter of '83, and I liked the idea of the protagonist arriving on the tail of the storms. Also, I'd visited Los Angeles in '83 and it left a strong impression on me. That's when I'd first tuned the radio to Rodney on the ROQ late at night, in Santa Monica. I was floored, the music was such an amazing mix of everything I loved, that kind of radio show didn't exist in NYC, I'd only found hit stations like Z-100 or WBAI, which played reggae, but never punk rock. During that trip, Essie, the teen daughter of my mom's friend who lived and skated in Venice with the Dogtown crew, gave me my first skateboard that she'd custom made for me—I was so touched. I took it back to NYC and never was without it, it was my transportation. My friends all got skateboards and we became skate punks, going to shows at CBGB's and hanging out in the park…but that's my next book…
When I re-wrote One with the Waves for young adults for my publisher, Ellie became 16, and I kept the year the same, because it was an exciting time for women in surfing. Margo Oberg won her fifth world title in '81 and was the first woman surfer on the cover of Surfer magazine in twenty years. That same year, Hermosa Beach local and now legendary surfing pioneer, Liz Benavidez, was runner up behind Margo. In '83 the new thrusters were all the rage and women were shredding!
What words of advice do you have for emerging writers who would like to write a book?
Never give up. Keep writing and then keep querying publishers and agents. Aim for 100 rejections then keep going. Don't worry if you don't have a degree in writing. Write from your heart. But also, what worked for me was praying each day to create something in harmony and alignment with walking my highest path, bringing my best self and finding the story I needed to tell. Having that intention shaped the book. There wasn't a writing session that began without prayer, meditation and connection first.