Indo was a chance for me to put myself into an environment that I'm not super familiar with, to both enjoy myself in perfect waves & also push myself out of my comfort zone.
The two trips, Lakey Peak and Simeulue were both in Indonesia but the contrast between the two places were extreme. Both being under the same Sharia Law (Muslim), would mean that females were to cover up completely, but because Lakey Peak is so populated by travellers & tourists, they've become accustomed to seeing females in bikinis. However on Simeulue, there's a strict cover up policy for females, where minimum coverage was a long sleeve rashie & boardshorts.
Lakeys main peak offered a few playful days. On one of the bigger days I had a crazy encounter with a boat, I motioned to get picked up by the boat driver. He came across and picked me up, but he drove to deep into the line up to do the pick up. A set came and I told him to move out of the line up so we wouldn't get taken out by a wave. However, he just stayed in where he was, waiting for the next passenger to get on board. That's when things got hectic, I started to get worried when the set was about 5 metres away from us. Then he saw how close the wave was and started to try to get away from it. It was too late so I jumped off the boat. A few seconds later the wave smashed into the boat capsizing it and sending the boat ( and our boards) to the bottom of the ocean. We were left floating for a good ten minutes waiting to get picked up by new boat, and it was until then when my board shot ten feet into the air. Like a missile launch.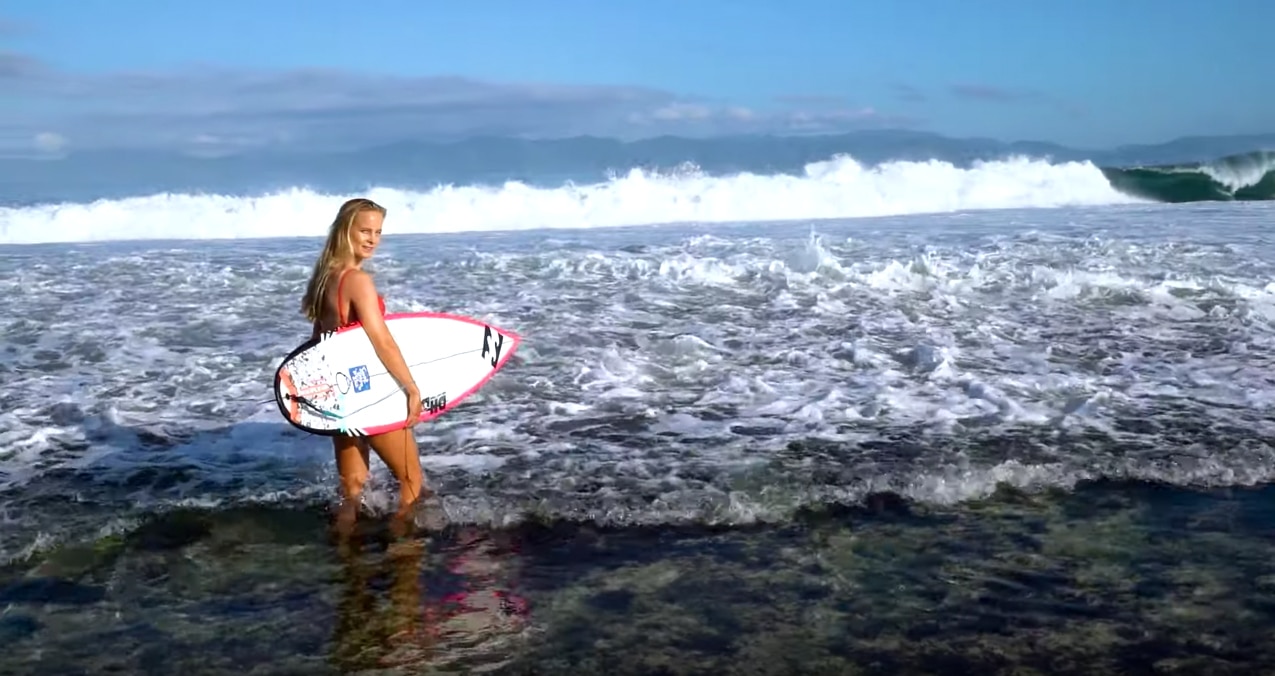 Simeulue was the next stop. I was really excited looking out the window as we were coming into land, there was perfect reef set ups everywhere you looked. The first thing I noticed when I got off the plane was the blistering heat, coming from winter at home! The boys from Aura Surf Resort picked us up and drove us to our accom. Bungalows on the beach, buffalos roaming the resort and an A-frame reef break directly in front of our room, things were realllll good. I unpacked and was super eager to get out on the peak straight out front on a new board, but I ended up snapping it on the paddle out when a set landed on my head! On the second day, we took the boat out and surfed a perfect right hander called T-bags, where we surfed 4-6ft perfect rights for 8 hours before coming home and passing out. Most of our days went like this, trying different breaks and surfing our brains out before coming home and getting fed some incredible meals. A highlight moment on the trip was an afternoon where we rounded up all the local girls in the area and played a few games of volleyball. It was so special being able to bond with them on the same level and it was definitely the highlight of my time there.