Inspired to pursue efforts to protect the planet's fragile eco-system, ROXY presents this year's second POP Surf collection, an eco-fabricated range of products from swim to wetsuits. A step in the right direction.
A team effort
In a year marked by a potential 8th World Title, Stephanie Gilmore stands by ROXY for a cleaner world. The 7 times World Surfing Champion is the face of the POP Surf collection for the second time. Next to her, ROXY Girls around the world have taken a stand to communicate more on efforts from the elimination of single use plastic, to favouring local produce and being more aware of what goes into our water.
"We are surfers. ROXY's DNA is the ocean. Ocean health is one of the most important and urgent issues in our Earth's sustainability right now."
– Stephanie Gilmore, 7 x World Champion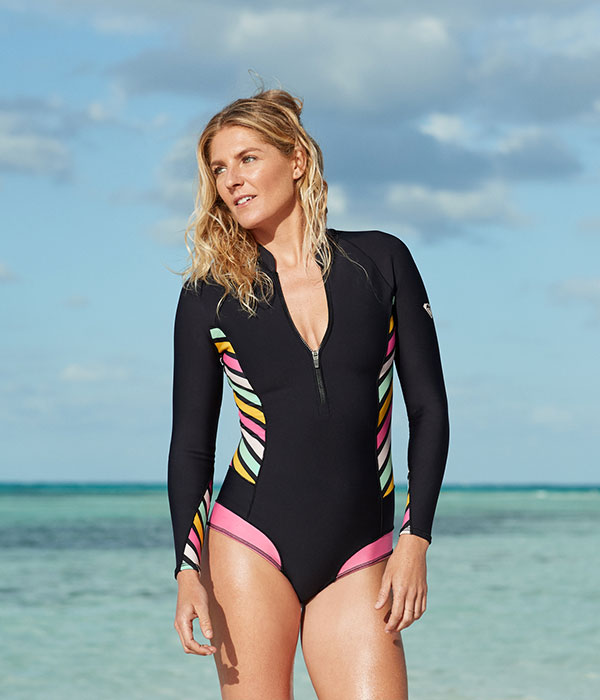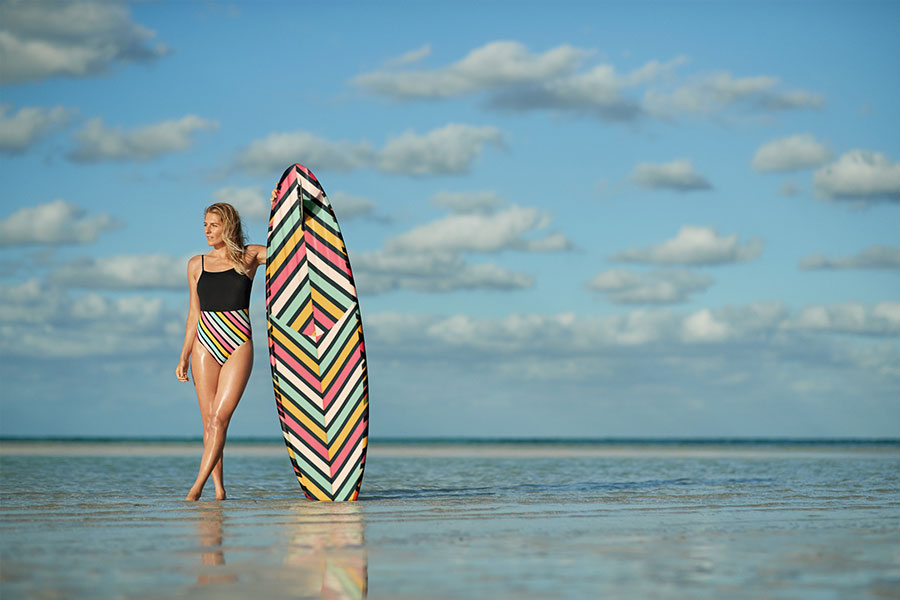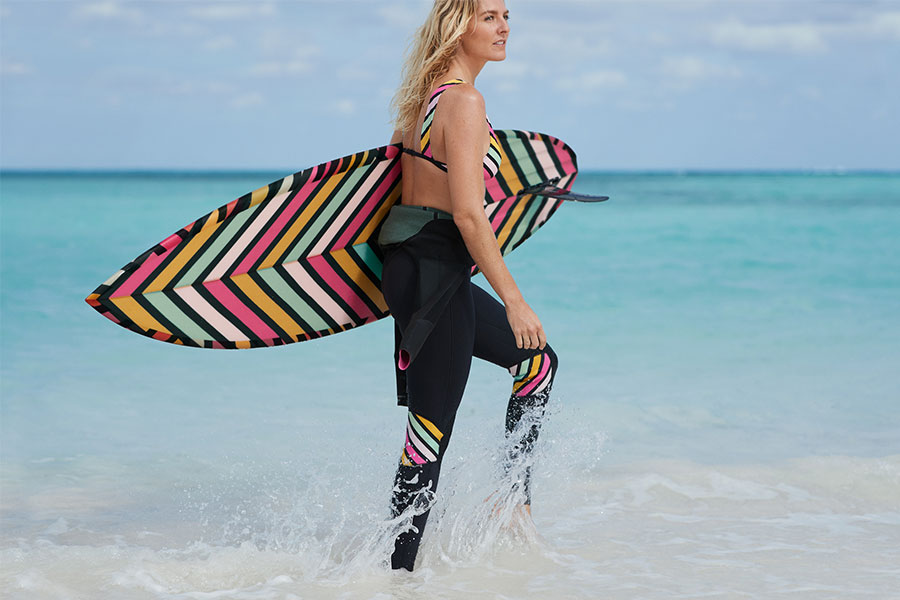 Eco-friendly technologies
The new POP Surf collection is made from sustainable techno-fabrics including nylon made from 100% regenerated polyamide, and this technology makes no concessions: ROXY's sustainable Lycra is twice as resistant to chlorine, sunscreen and oils.
As for wetsuits, ROXY has adopted a new water-based glue, which eliminates toxic solvents that harm the environment. Black wetsuit dyeing has been reviewed to involve dope-dye yarn, a process that cuts down water and waste, saves energy and adds extra pop to your surf gear. Our wetsuits feature both neoprene made 100% from limestone and polyester made from recycled plastic bottles. This process keeps plastic out of the oceans and reduces material consumption as well.
What this means
600 grams of solvent / VOC eliminated per wetsuit
 104L of water resources saved per kilogram of fabric
25 plastic bottles recycled per wetsuit
 A step in the right direction
Working together
The 2019 POP Surf collection is a proud partner of the Surfrider Foundation, an environmental not-for-profit organization that aims at defending the ocean and the coastline, waves in a sustainable manner.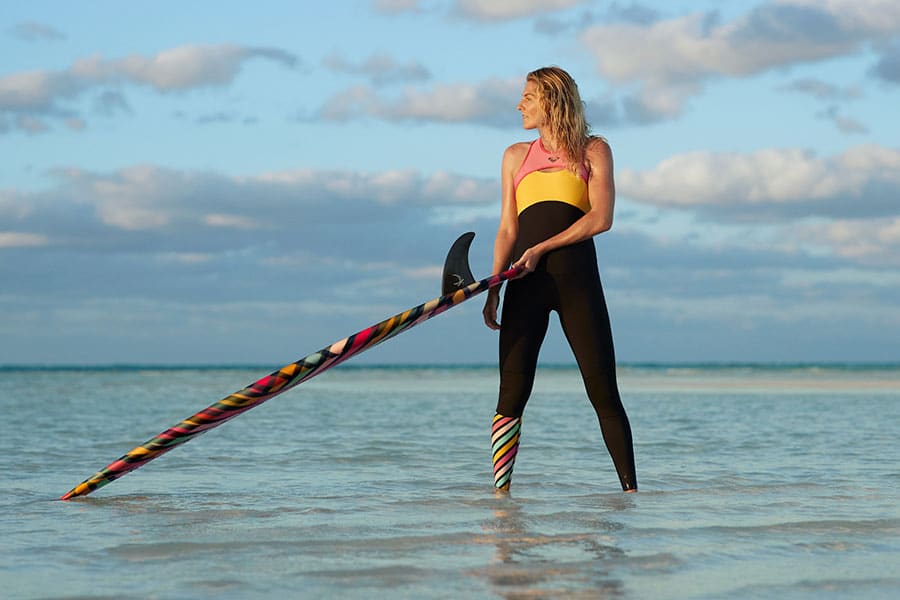 What's next
From an eco-fabricated snow range later in 2019 to educational partnerships and events with minor environmental impact, ROXY takes a stand with its athletes to fight for improvement and for more awareness about what it truly takes to make a change for the better.