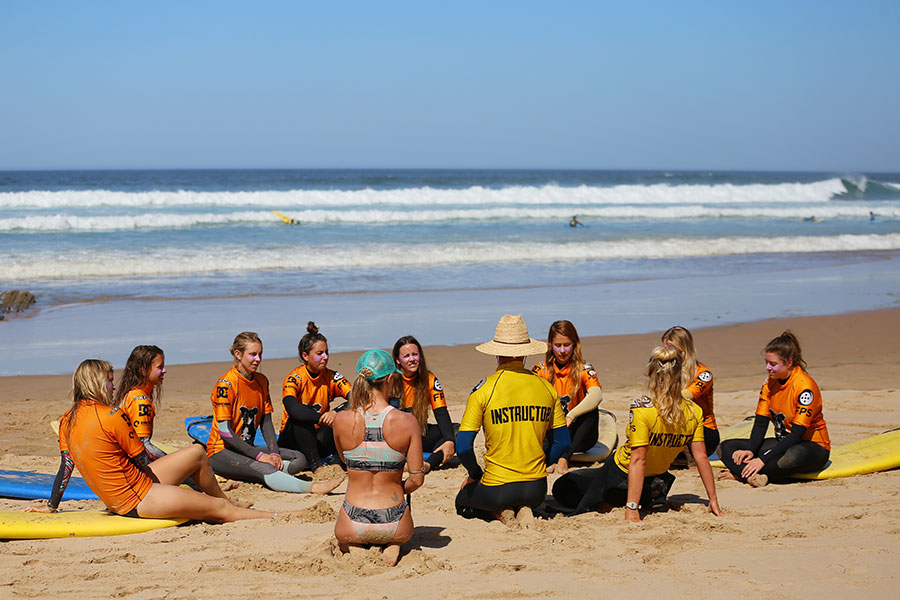 For the last 26 years, The Surf Experience have been creating the ultimate surf holiday in Lagos, the heart of Europe's thriving summer surf scene. Options of surf school, surf safaris, pro bootcamps, longboard and yoga weeks combined with awesome accommodation options and unrivalled catering, makes this one of the greats. We caught up with team for more information…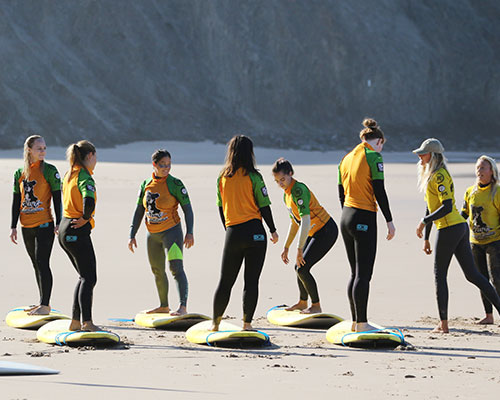 Where do guests stay?
Our Surf House is an adapted town house in the heart of beautiful, exciting Lagos. The house is social, full of features and has cool décor. This is the main hub but we also offer the Boutique, a fully equipped modern apartment which is located 90 seconds from the Surf House, the Casa Mae Hotel and our self catering apartments.
Any women's only weeks?
Yes we have once again partnered up with Mad to Live for our women's only surf and fitness week. This is a jam-packed 7 days of surfing with expert tuition, sunset beach yoga sessions, horseback riding, sunrise trail running through the stunning Algarve landscape, 1:1 boxing sessions and adrenaline-pumping mountain biking across the beautiful cliffs. You will also have the opportunity to kick back and relax. Two of the September weeks are already sold out but there is still availability on the Sept 28-Oct 5 and Oct 5-12 weeks.
What's the deal with the free yoga weeks?
We give free yoga sessions for one week a month alongside the amazing Jewel of Yoga crew, Igor and Jenny. There is also the local yoga studio Inlight that has daily walk-ins after our surf days.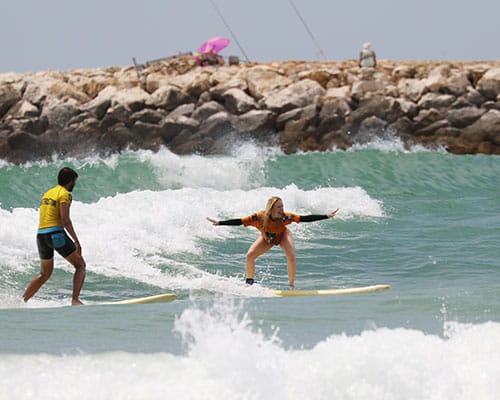 What other specialist weeks are on the menu?
In November we've got our longboard week with Manuel "necas" Mestre – one of the most revered Longboard legends of Portugal. 30 Nov-7 Dec and 29 Feb-7 March is our Pro Level Training Weeks with ex-pro Alan Stokes which is for those who are stuck at a level and want to push their techniques and developments on big time. Plus our Surf Safaris weeks where we jump in a Landrover and hit the road to score the best waves possible.
Whats The Surf Experience USP?
The food! Our catering is of a very high level. Sunrise Kitchen takes care of all meals including rooftop BBQs and Paella nights. Confirmed for October 2019 again is the annual cookout with 'DJ-BBQ' aka Christian Stevenson, cooking alongside Master Chef's 'T-Bone' and more. We also run nights in the local club 'Grand Cafe' and this year we are bringing artists like The Nextmen, A Skillz, Leeroy Thornhill (Prodigy), The Cuban Brothers and The Dub Pistols. A great way of combining waves and boogie!!