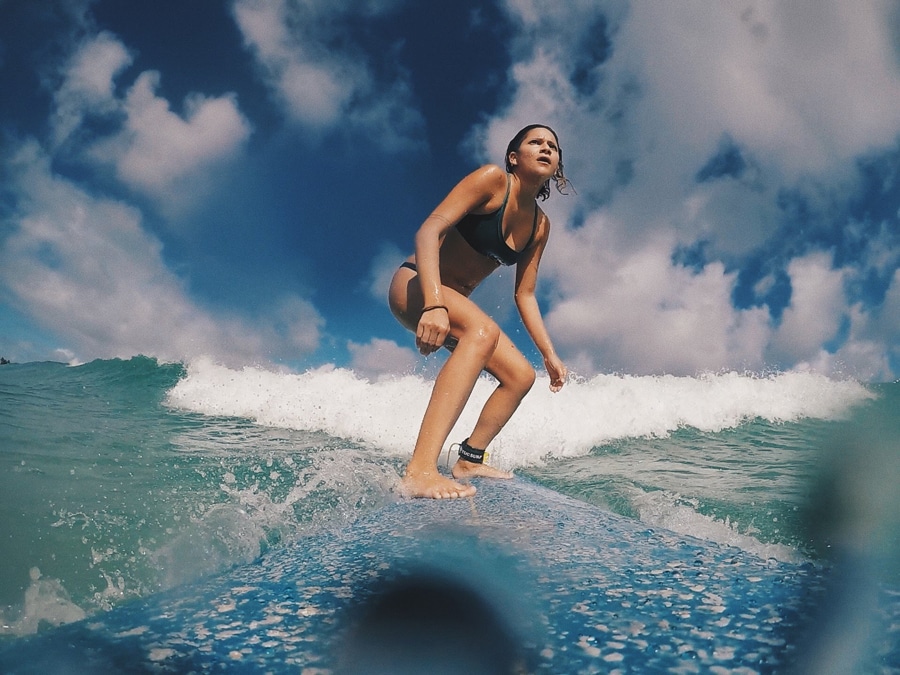 We had never seen a platform like this before, full of inspiring stories, comments and surfers from across the globe feeling like they had found their place in the world of surfing. We chat to Queer Surf Club's founder, Frazer.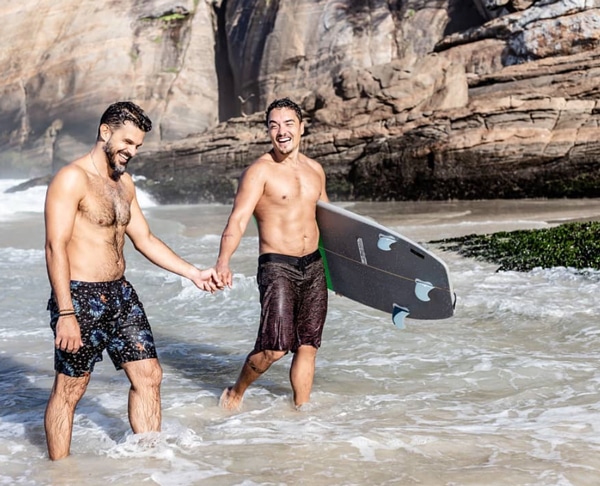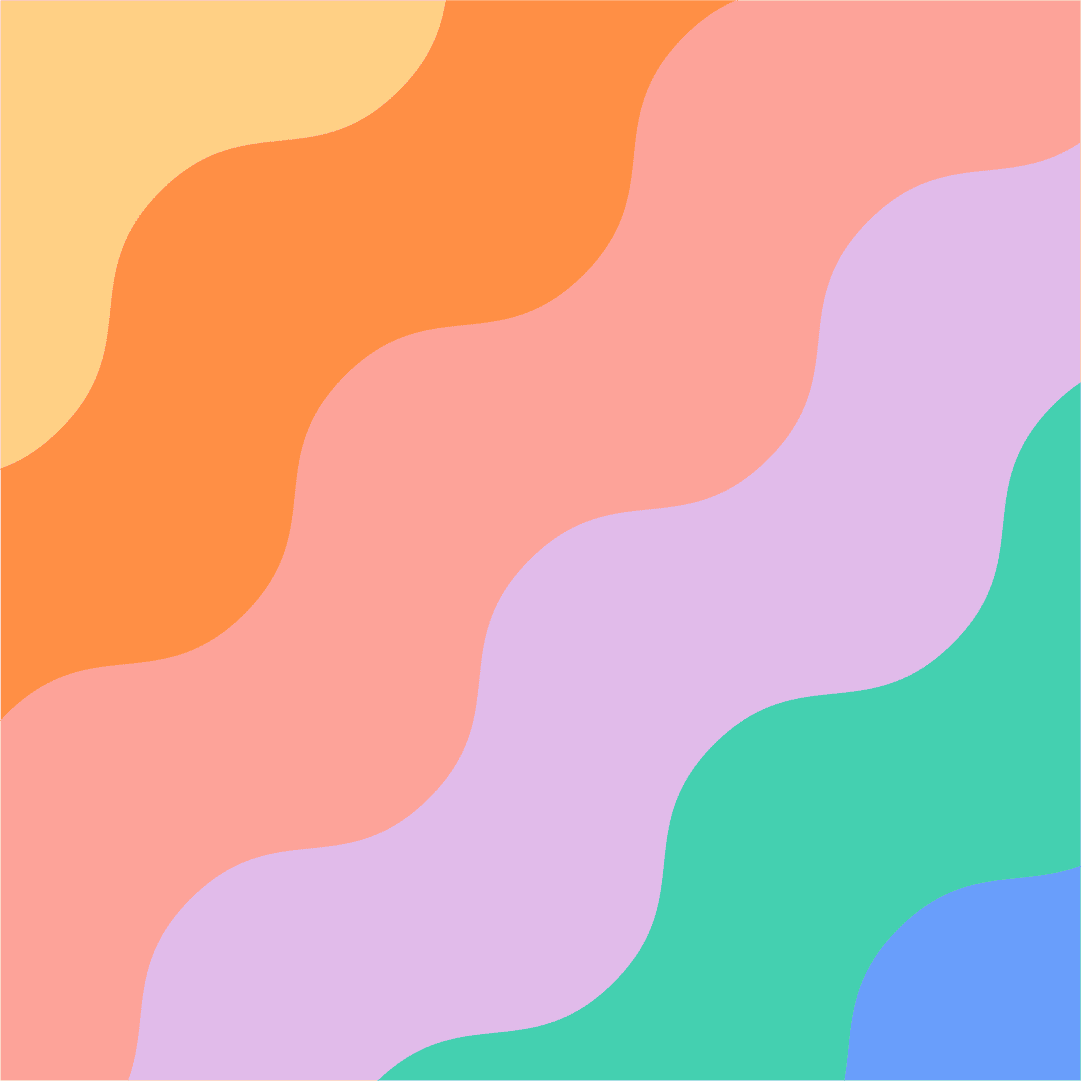 Frazer, can you tell us a little bit about yourself and your surfing journey?
My name is Frazer and my pronouns are he/him/his. I grew up in a family of ocean lovers, my parents still to this day windsurfing and kitesurfing. My holidays have been guided by the wind and waves since I can remember. After windsurfing and kite surfing, it wasn't until my early 20s that I decided to properly go after being able to surf. A switch flicked. I wanted to do nothing else but learn about waves, how to ride them and I haven't looked back since.
Talk to us about launching the Queer Surf Club, what made you want to create the club?
I came out as gay 16 and immediately found myself in a limbo. I found I could only really meet other LGBTQ+ folks through nightclubs, partying, or online and I've never really been into those things. On the flipside, I was always the person that loved being in the ocean or outdoors. Fast forward to being 25 – I was going to a surf camp and just as before I boarded the plane with my partner, we learnt that in the country we were visiting, it was illegal to be gay with up to three years in prison. We spent the entire trip anxiously just pretending to be friends and unable to switch off. Both those experiences became catalysts for starting the Queer Surf Club. First and foremost, it is a place for LGBTQ+ folks to meet each other over a shared passion for the ocean. A different way for us to connect and meet. In addition, the QSC is for all folks, LGBTQ+ or allies, who have a shared sense of responsibility in creating inclusive surfing.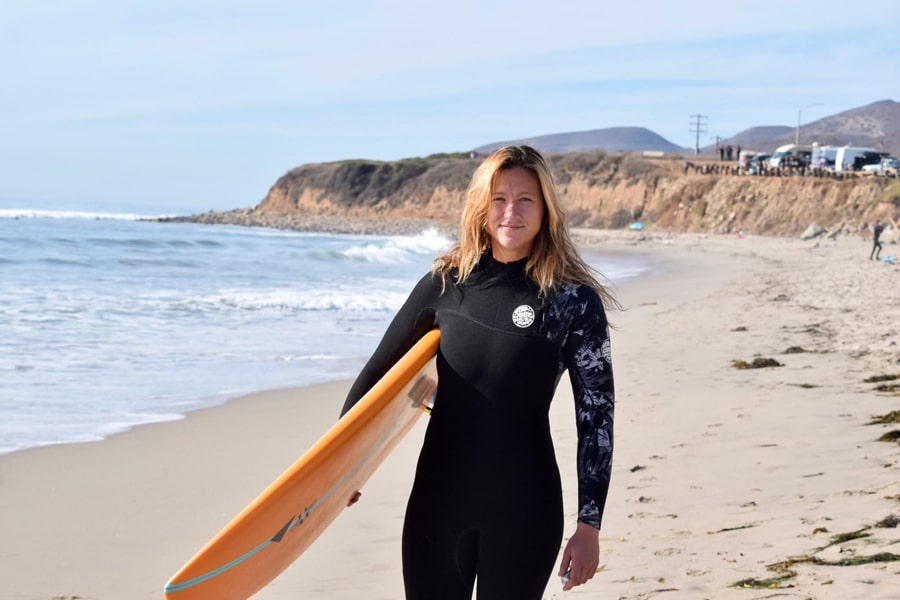 So how can people interact with the club?
We have a community platform, where our global members all interact with each other which you can sign up to join here.
Our storytelling and connecting also continues on our instagram platform, here. https://www.instagram.com/queersurfclub/?hl=en
Come summer / autumn, we'll be hosting meet up's across the UK compliant with COVID restrictions.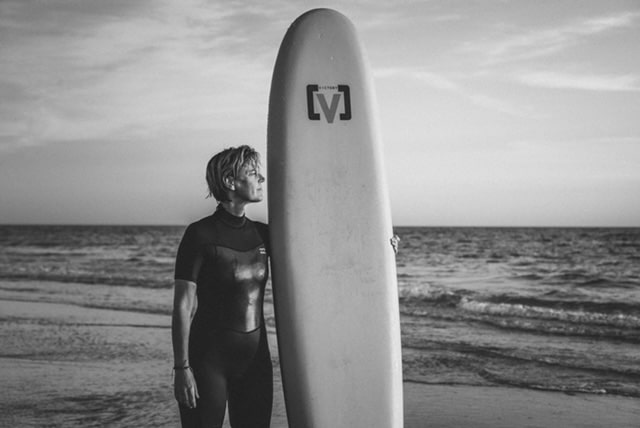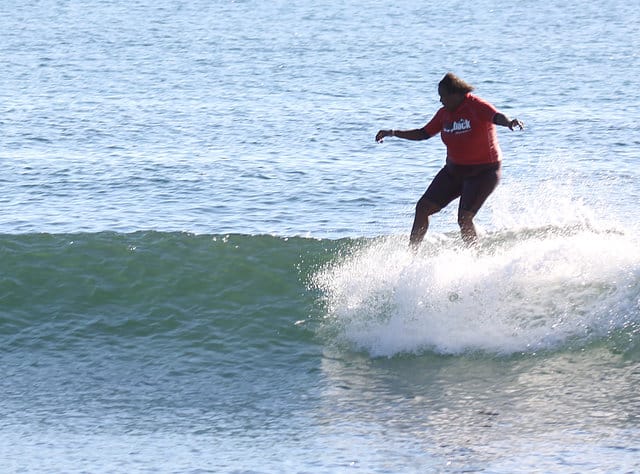 What were your aims and goals behind launching this platform?
The same aims and goals that continue to drive us today:
Connection – QSC is designed to connect LGBTQ+ surfers and allies around the world. We do that through our storytelling and our community channels. In the future, we cannot wait to connect with and host meetups for our community in person.
Representation – We continue to tell the stories and share the perspectives of LGBTQ+ surfers across our platforms. Generally speaking, LGBTQ+ folks provide different perspectives of the world, based on lived experiences. We aim to unapologetically take up space.
Accessibility – The ocean is for everyone and yet there are clear barriers to surfing. Costs of equipment, geographic location, hours to develop skill (resources needed for lessons), how equipment is designed, for what bodies and abilities. In the future, we plan to use our resources to alleviate these pressures for future generations.
Fun – we're here to have fun and enjoy the ocean together. Whether that's trying to stand on a board for the first time, entering a surf comp or coming to one our meet ups for the first time.
Advocacy – we have a platform and its our responsibility to use it in advocating for change for other underrepresented communities within surfing and the health of our oceans. Social and environmental issues are intersectional. We have to look after communities if we want to look after our environment.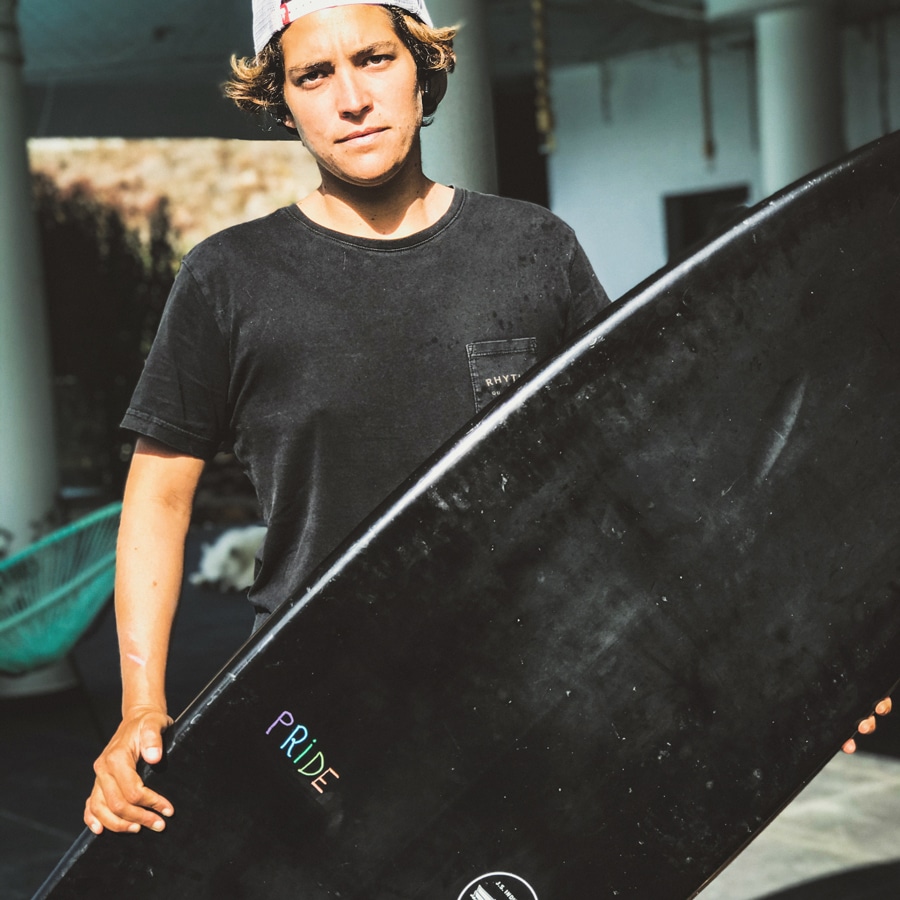 We read one of the captions on one of the community posts saying, "I've never met another gay surfer, even as I've travelled the world. I've never heard of a gay surfing community." 
What are your thoughts on this post? Is this something you hear a lot of surfers say?
Generally speaking, sexuality isn't a visible part of our identities. You would have no idea I was gay when I'm next to you in the paddle out.
We've heard that comment countless times. It's also very isolating for a queer person, to constantly feel like the only one.
That's the whole point of the Queer Surf Club, we know there are things about our identity that unite us, that we have a shared experience over, that are often invisible. So how do we connect these people together in a different way?
What has the response been since the club launched? 
Overwhelming. We've had thousands of members come to us since we launched last year, sending messages largely reading 'I've always thought I was the only one, I can't believe this exists'. We've have surfers who meet up regularly and people going onto creating their own local Queer Surf Clubs. It's incredible.

Where would you like the Queer Surf Club community to go? Do you have any big plans?
It feels like anything in person right now is a big win! We have lots in the pipeline for the future, for the meantime, meeting in person is going to be amazing.
What advice do you have to any LGBTQ+ surfers out there who may be struggling to find their place in the surfing world?
Don't give into pressures around you to change, or conform, carve your own path. When you feel like you need support, remember there's a whole community out there like you at the Queer Surf Club.
Find out more on the Queer Surf Club website here.