The trailer for new Short Film, SWAP featuring Australian Freeskier, Mia Rennie and National Junior Surfer, Zahlia Short was released today.
The 21-minute short Film will screen in January 2021 and focuses on the girl's journey following the same pathways in a different sport, connected by nature. The girls swap sports to focus on skill acquisition, lessons, and what they can take from each other sports to improve there own pathway to the international stage.
Miff Rennie (17) is an Australian National Team Freeskier and Australia's youngest ever Freeski Athlete to compete at a world cup. A Youth Olympic Games Finalist, Mia grew up surfing on the NSW South Coast before embarking on a career as a professional skier. Mia is a Roxy, K2, Clif Bar athlete and supported by Giro & Full Tilt. Mia skied through the ranks of National Junior Champion, Junior World Championships to World Cup. At 16, Mia held a world ranking high of 26th for Big Air Skiing and currently sits just outside the top 30 in the world.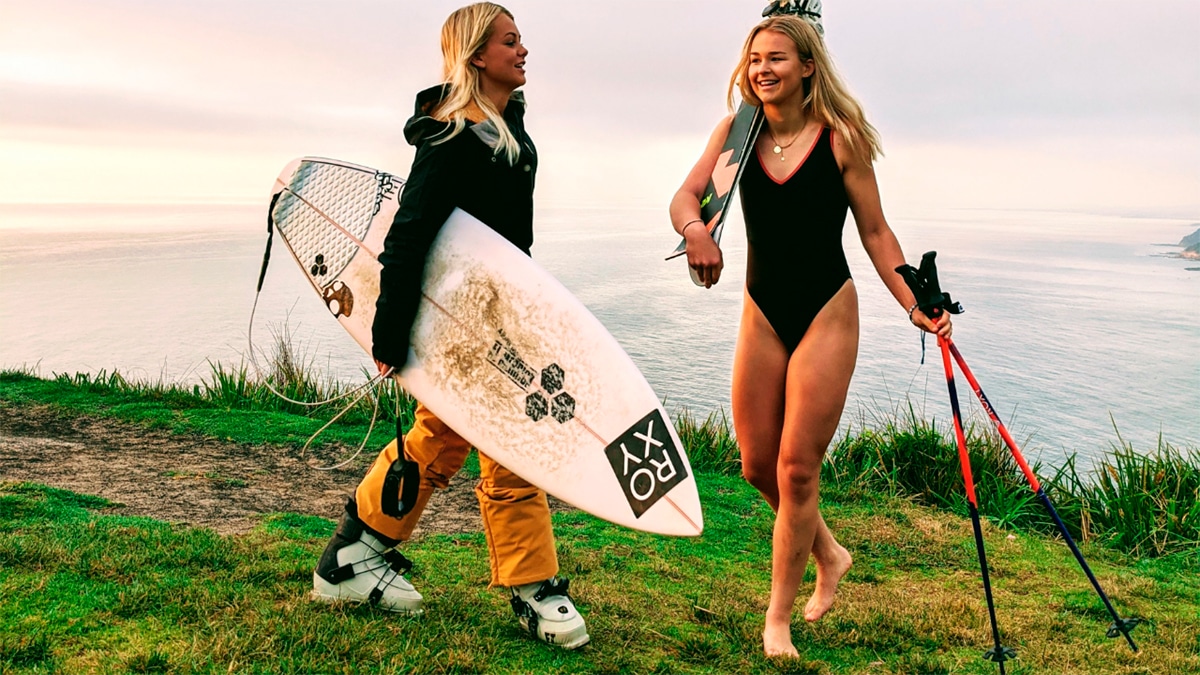 Zahlia Short is a 14-year-old Australian Junior National Surfer and social media influencer from the NSW South Coast, sponsored by Roxy, Channel Islands, and Sun Bum. Zee is known as a progressive, influential junior surfer regarded as a confident & aggressive competition surfer with over 30 regional, state and national podiums.
The girls, both attend Illawarra Sports High School on Surfing and Ski Scholarships. During morning tea, the girl's school teacher, Mr Geoff Latimer, suggested the idea of Swapping sports to see what the girls can learn from each other. The girls, both sponsored by Roxy, pitched the idea to Roxy and Sun Bum and within days, the idea for SWAP was born.