Rob Machado is no stranger to traveling the planet in search of waves. In his calendar, which is generally left open to chase swells, he has a rendezvous each year that he never misses. This is when 
he
heads to France to catch up with his teenage daughter, Macy. They live oceans apart. Macy in Reunion Island on the Indian Ocean; Rob on the Pacific.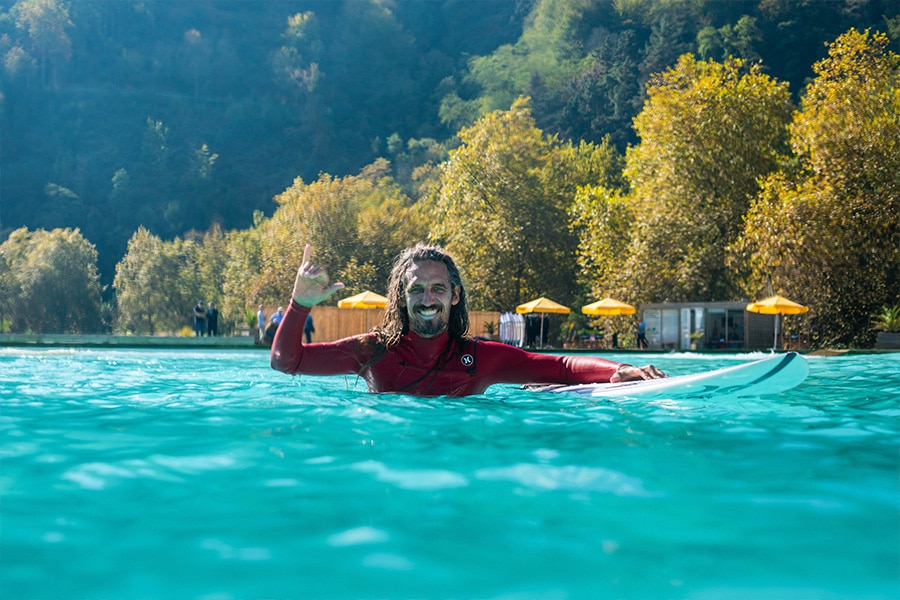 On his last trip to Europe, Rob's campervan rolled through the lush Basque mountainside in north Spain and into our private demo center, with Macy in the 
passenger's seat. "Macy was supposed to be training with the Reunion Island surf team in Hossegor. But I wanted to bring her here instead, so we could hang out and surf together", said Rob with a smile.
Macy was obviously pleased to be spending some quality time with her father. "We only see each other once a year. Surfing, just the both of us, is so much fun".  And when asked what it's like to be the daughter of a surfing icon, Macy replied. "For me, he's the king of style. I try to copy him all the time. He's my favorite surfer".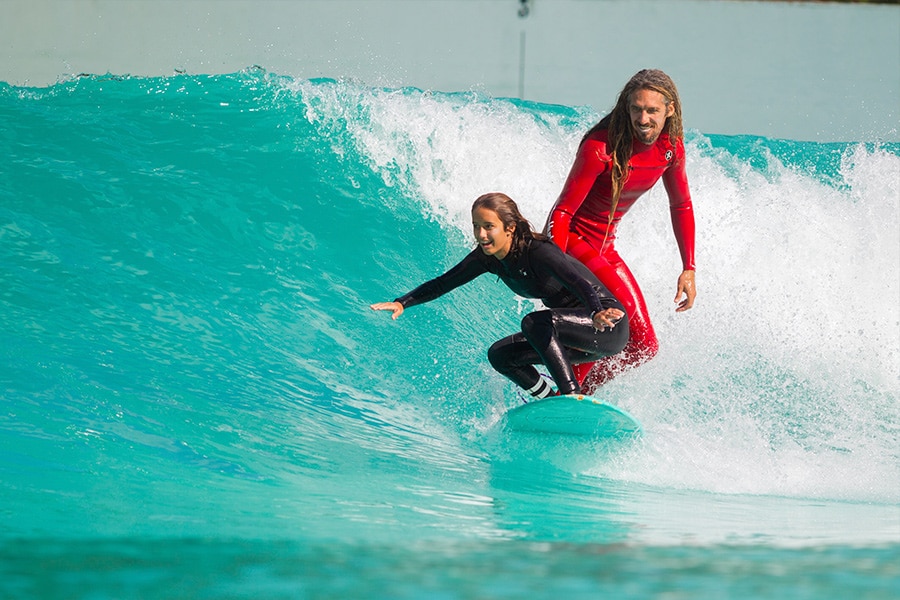 It was Rob's first visit to Wavegarden's demo center and he was pleasantly suprised. "It's amazing how much the wave can change and how diverse it is with all the different options. There are so many choices. Do I want to get barreled; do I want to do turns? It's tough to make the right call. But every call is the right call".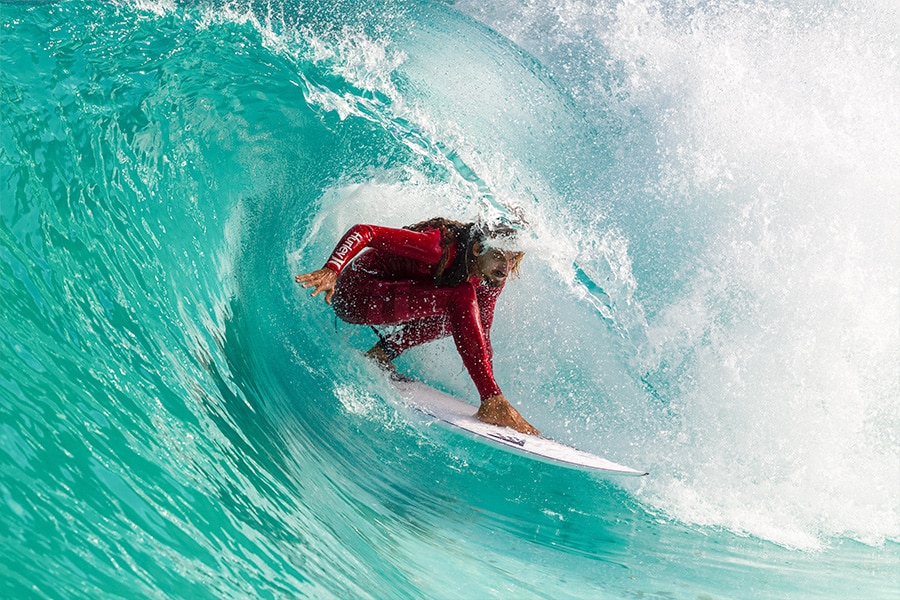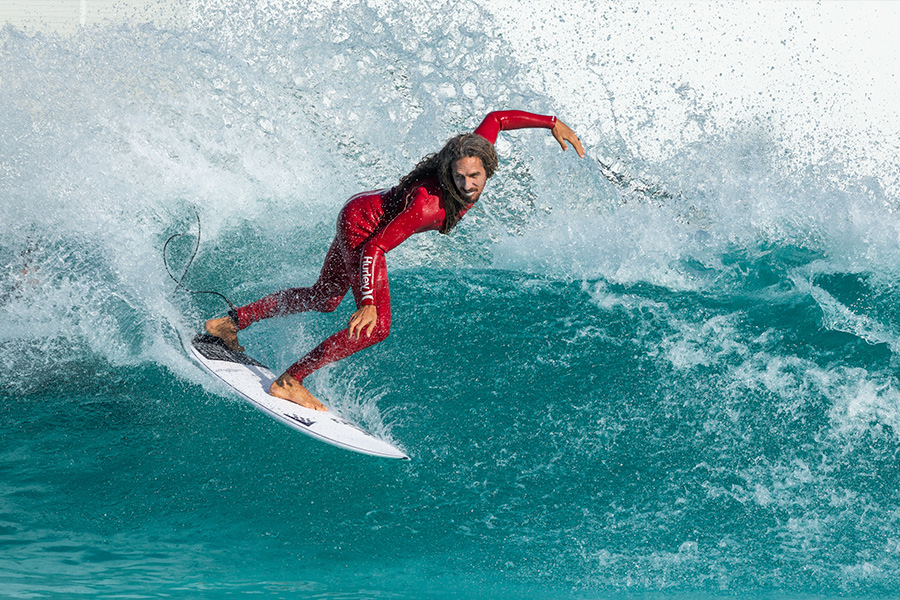 Over the course of the session Rob and Macy were able to catch around 50 waves each. This allowed Rob, renowned for having one of the best techniques in the business, to provide Macy with some coaching tips along the way. "This was really good practice for you (Macy), with positioning and getting in the right spot on the wave", Rob commented.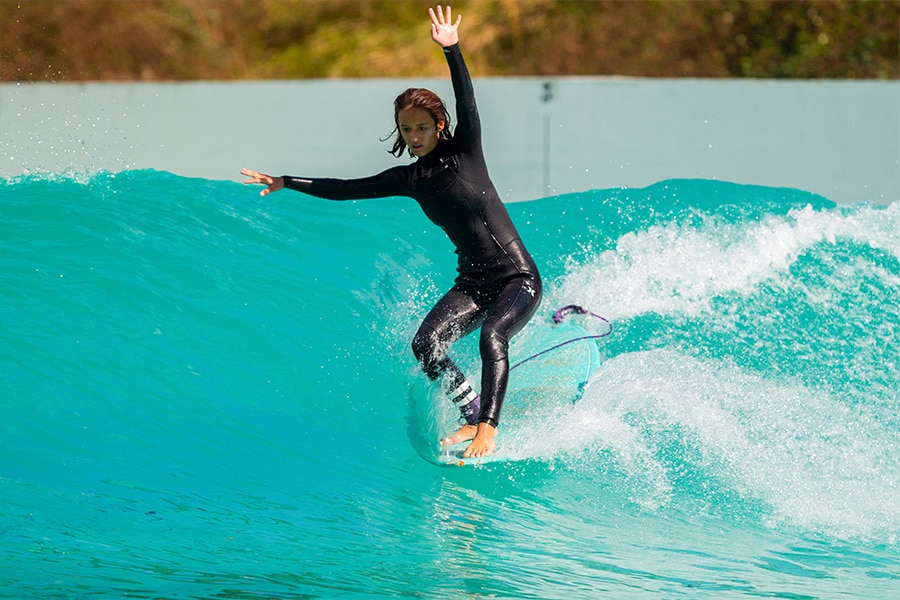 "I am seriously like tripping out. Just the variety of waves, watching her longboard, and being able to get barreled and do turns. It encompasses everything", added Rob.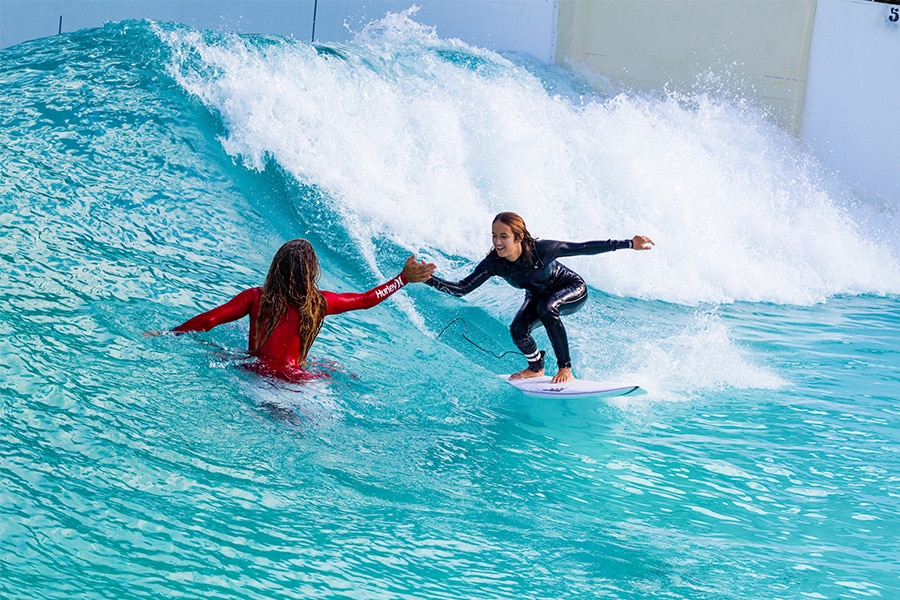 On one of the last waves of the day, Rob sat on the shoulder, high fiving Macy as she surfed past. It was 
reminiscent of a scene in the Pipeline Masters contest back in his competitive days. "It was like two legends high fiving", laughed Macy. "Nah, I am not a legend. 
I am a legend's daughter".