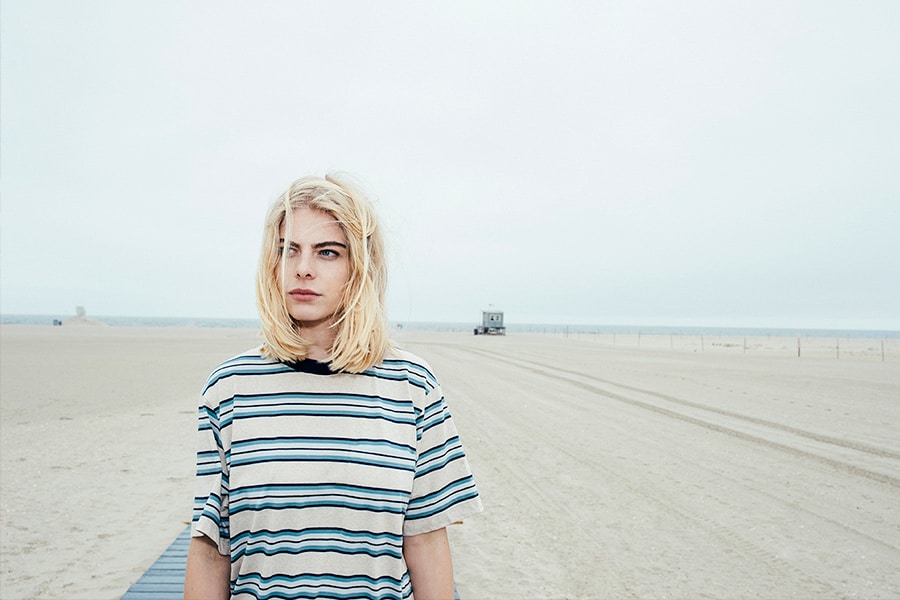 Nestled between the mountains and the waves, the small town of St. Jean de Luz has served as Quiksilver's global design department's base since 2015. And this is where Sophie the creative head behind Quiksilver's inaugural women's collection, for SS19. A diehard vintage and denim-aficionado, Sophie left her unmistakable signature on Quiksilver Women's that she created with a small team of in-house artists and product designers in St. Jean de Luz, France.
We had a quick chat with Sophie to find out more.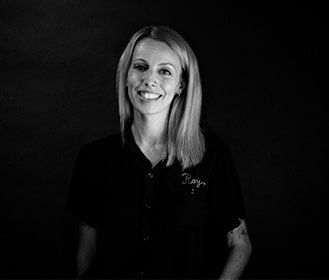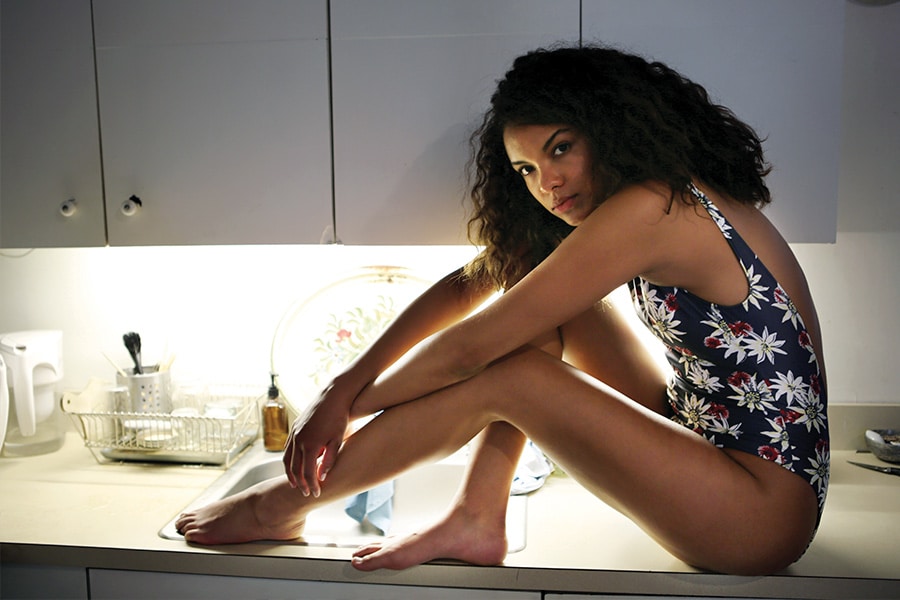 Sophie, congratulations on the new Quik Women Collection, what's the inspiration behind it? 
Thank you so much, I am happy you like it! For me this is really a special collection as the inspiration came in somewhat naturally. We just looked around and saw how many women are actually wearing Quiksilver – officially a men's brand – for years. Especially within our teams! No matter if you step into a Boardriders office in France, Australia or California, all over the place you'll see ladies rocking men's pieces, often twisting them a little by cutting off jeans, tying t-shirts… When I started working on this line my first objective was to create something durable and cool for exactly these people.
Since we didn't want to create a separate women's brand but rather proudly stick to the fact that Quiksilver has a pretty specific appeal I like to call "no gender", we share the same colour palettes and artwork with our apparel collection for men. It's mostly the fits that we adapted to correspond with the female morphology, however we never wanted to disconnect the vibe and attitude from the rest of the range.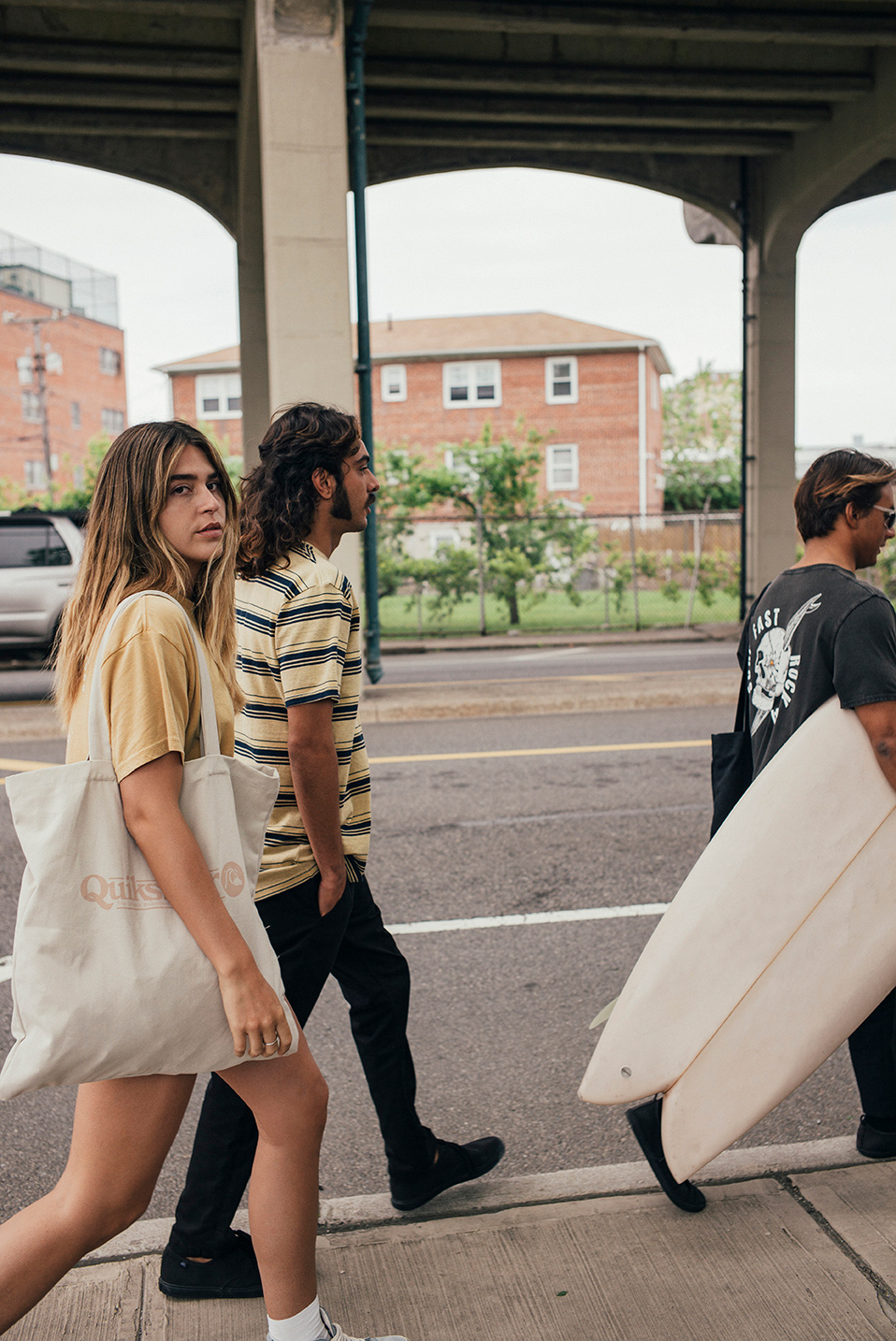 What are the stand out pieces?
I'd like to this think that all the pieces stand out in some way! One of the key pieces for this summer is definitely the camp shirt that we offer both as a plain version and with all-over print. It's so easy to wear and style, an item that truly suits everybody. A lot of our tops take up a distinct retro vibe that prevails through the whole collection, blending smooth and sun-bleached colours with eye-catching influences from the 90s such as high jacquard collars or all-over stripes. Another highlight is our swim range – a curated line of one piece swimsuits and bikinis made with an Italian fabric called Vita by Carvico. It is eco-friendly and technical at the same time, using 78% ECONYL® recycled yarn. 20% thinner than standard bathing suit Lycra, it is incredibly smooth, stretchy and durable. It's perfect for frequent and tough uses (hello, surfer girls!) and for those who are down to roll straight from the beach. We have a selection of plain, classic colors and expressive all-over print: Old school tea towel prints mingle with psychedelic shapes, graffiti drawings, sunny stripes and timeless black – you're spoiled for choices.
Tell us what your favourite piece is?
One of my personal favorites is a boxy jumpsuit. It's super fluid and easy to wear, combining comfy walk shorts with a buttoned shirt. You can either wear straight and casual or give it a more feminine touch by combining it with a belt. It stars our key print "acid tribe" combining Australian tribal art influences with a sophisticated black and white outline – it looks a pretty edgy and definitely catches the eye, so you'll surely see me wear it at the next rock show I am going to this summer !
Describe the collection in five words:
Authentic, casual, bold and comfy. Artsy with a dash of weirdness.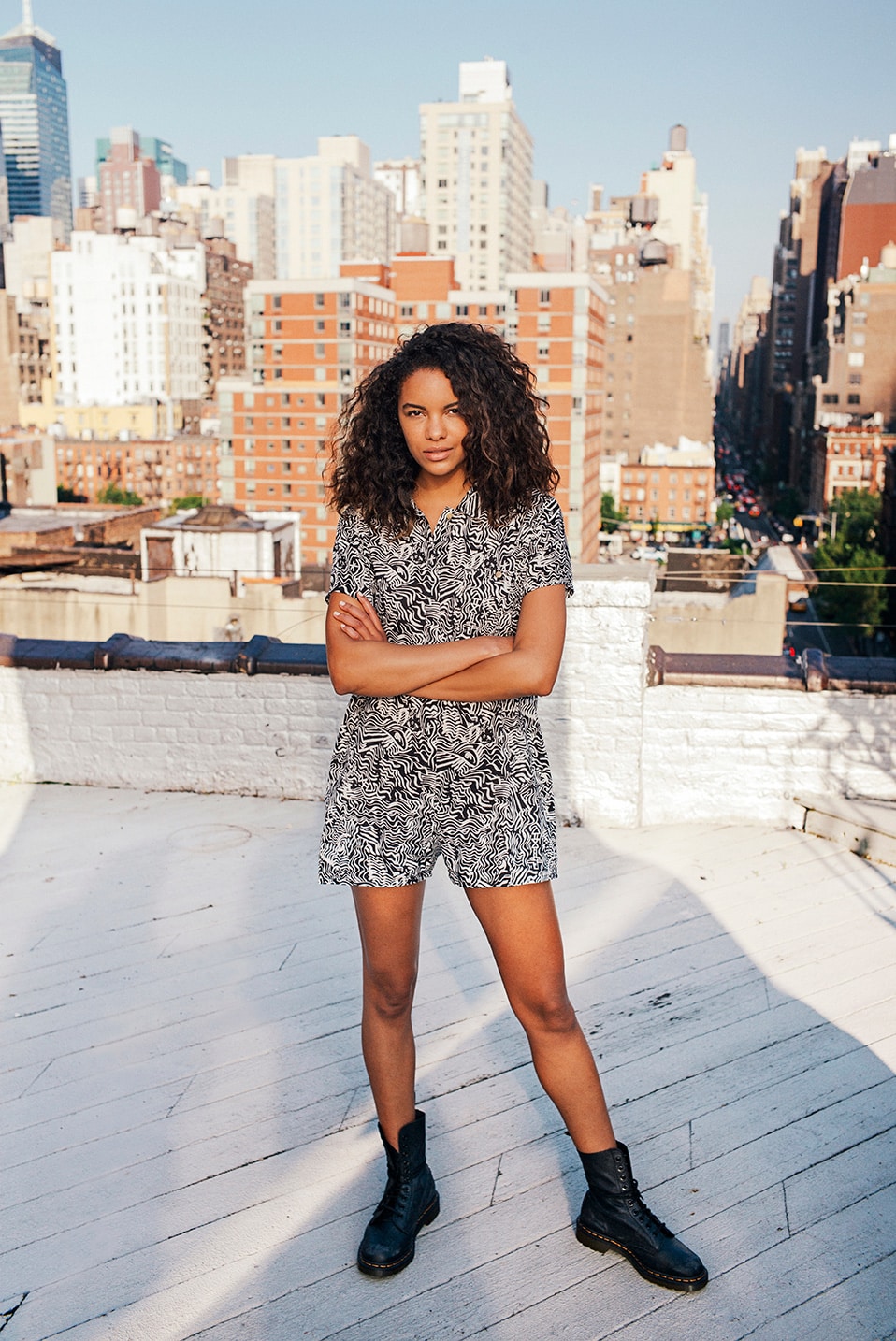 Pack for Summer with Quiksilver Women.
Add these capsule pieces to your summer wardrobe this season: