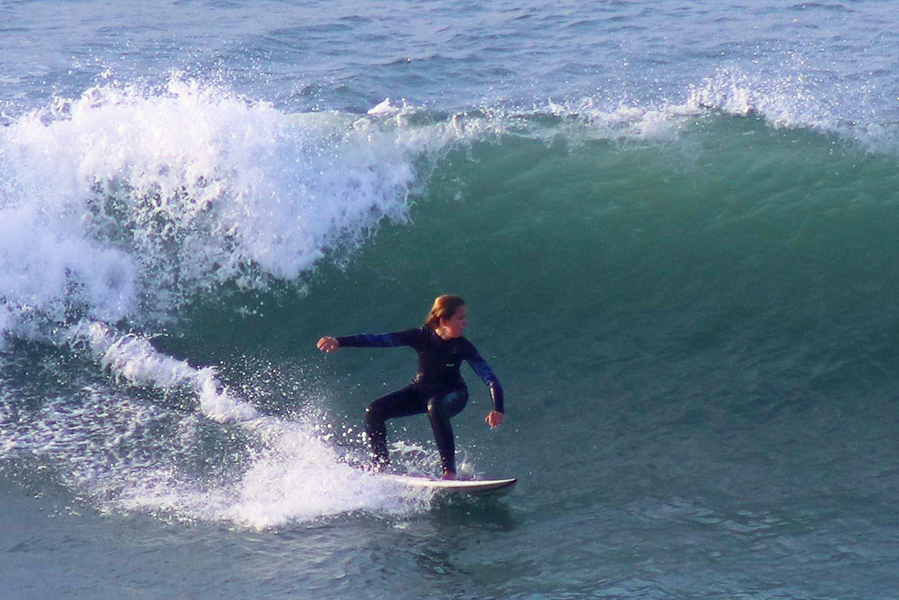 My name is Carys Hammond and I live in Newquay.
For the first 14 years of my life, I lived in Brighton, where the majority of people embrace the fast-paced way of life. However, I think my family and I all longed for a simpler way of life. So we bit the bullet, packed up our things and landed in Newquay!
 My dad (Mat) and brother (Kristian), both being surfers, used to come down to Newquay for day trips when good waves were forecast. My mum (Lisa) and I would occasionally come too, to escape the hustle and bustle of Brighton. So when my parents first mentioned moving, I think we all thought of Cornwall as an ideal location.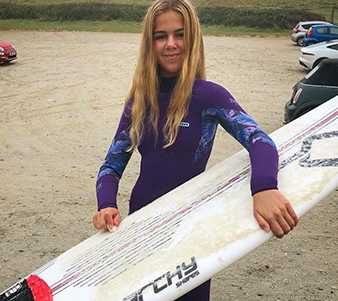 We moved to Newquay in late September 2017 and haven't looked back! I think me, my parents and my brother would all agree that moving here was the best decision we could have ever made. The way of life is much more laid back, and there are so many incredible sights to see and places to explore. Every day brings a new adventure! I started school in November that same year and settled in unbelievably quickly. Everyone was super friendly, and I made a bunch of amazing friends. It was also no surprise to find out that the majority of kids at school surfed and although I had grown up surfing in Brighton and on trips abroad, it was only really when we moved here that developed a true love for the sport. I remember the first Spring we had down here; the waves were consistently perfect. I would get home from school and head straight to the beach to meet my friends. Some days we'd be in the ocean until sunset. There is nothing in the world that can beat a surf at sunset; it's truly magical!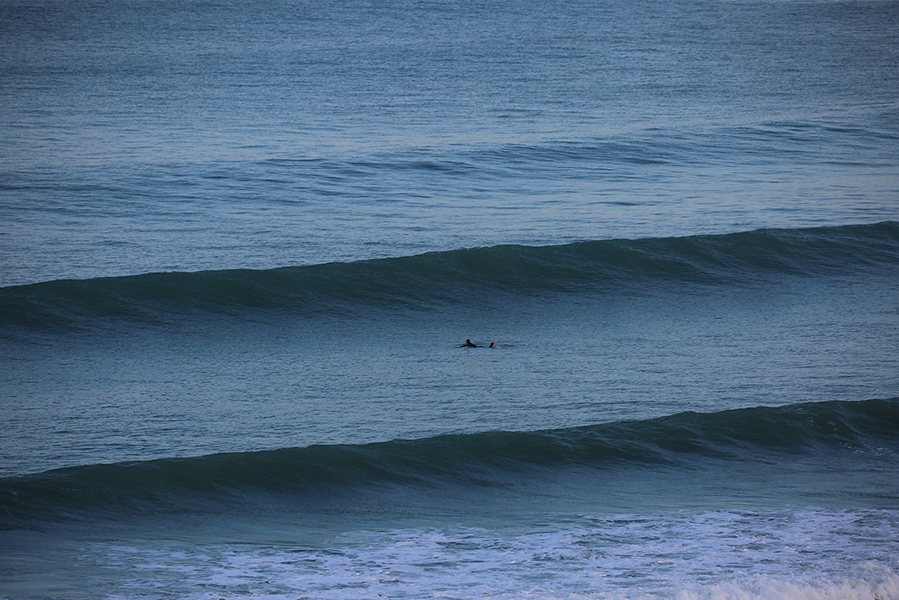 My very first summer in Newquay was incredible. I would wake up and look outside. If the sky was blue and the sun was shining, then my day would undoubtedly be spent at one of the many beaches water whether that be chasing the small summer swell or merely lounging in the sunshine. Then in the evening, I'd head to Fistral Beach Bar with friends, family and the majority of other locals. Cloudy days would call for road trips, exploring the great expanse of Cornish coast or hunting for surf spots to escape the summer crowds. There are infinite amounts of breath-taking beaches and sites to see – we've still only really scratched the surface.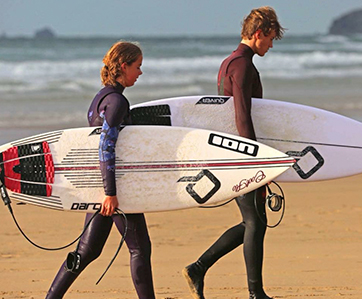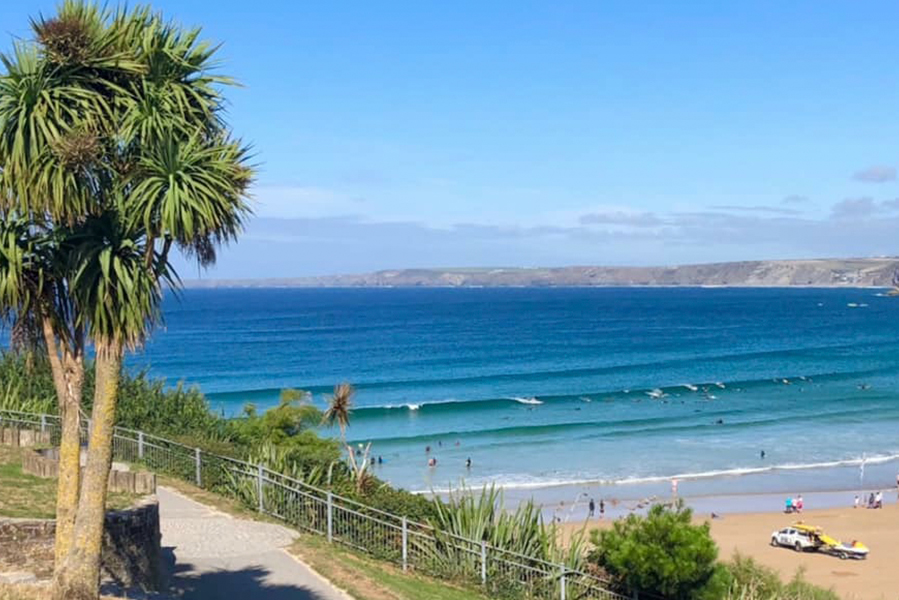 The never-ending number of beaches in Cornwall means that there are, nearly always, waves to be had. My favourite bays include Watergate and Fistral and then when the bigger swells arrive I normally tuck myself in at Great Western or Towan. There are beaches to facilitate all levels of surfing here; whether you want to charge the Cribbar at fifteen feet, or have a fun two-foot splash!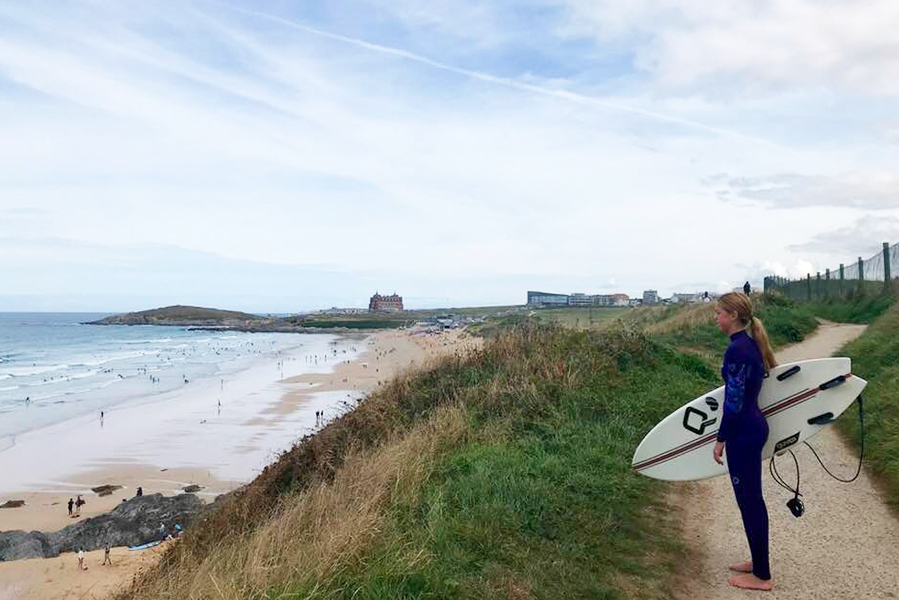 Where to surf in Newquay?
If you are interested in learning to surf, the beaches in and around Newquay are ideal. There are also surf hire and surf lessons available at every one of these beaches. Here are a few of my favourites…
Fistral
Famous Fistral Beach is known as the home for British Surfing. It is a very consistent beach break. 
Watergate Bay
Another renowned surf spot. Watergate offers a long stretch of fun beach breaks.
Great Western/ Towan 
Great Western and Towan are both reasonably consistent and can provide good shelter when windy. They can also work well when bigger the swells arrive.
Perranporth 
Another stretch of beach break peaks that work best at low tide. A massively popular beach year-round.
Mawgan Porth
Just a few minutes from Newquay airport, this sheltered cove works best just after low tide.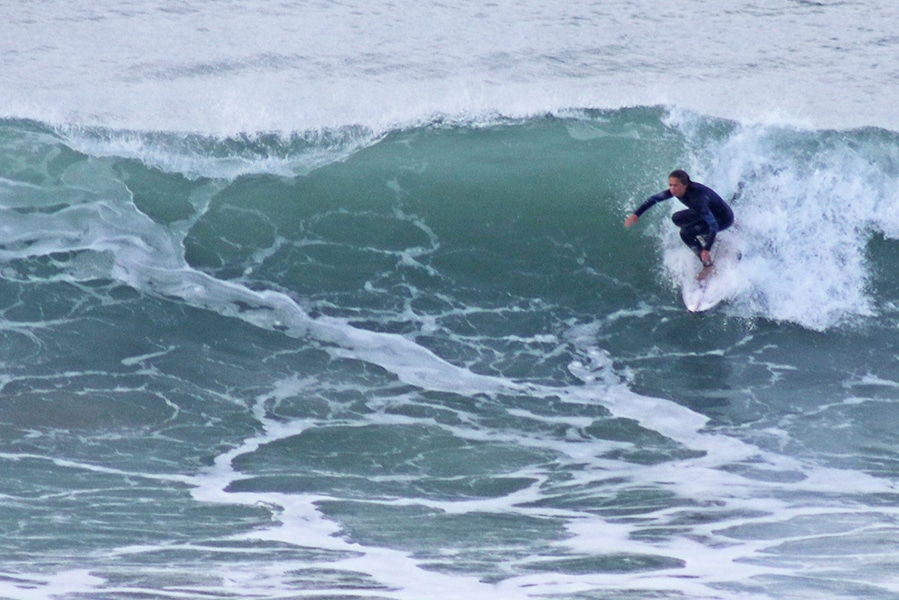 Top 5 tips if you are planning on learning to surf.
Lessons.
Lessons are a great way to start. You'll gain the knowledge and skillset needed both to stay safe and have fun. There are countless places to have lessons here in Newquay, so what's stopping you?
Be persistent.
Surfing is not straight forward, so persistence is key. You are unlikely to pick it up straight away, but stick with it, and you'll get there.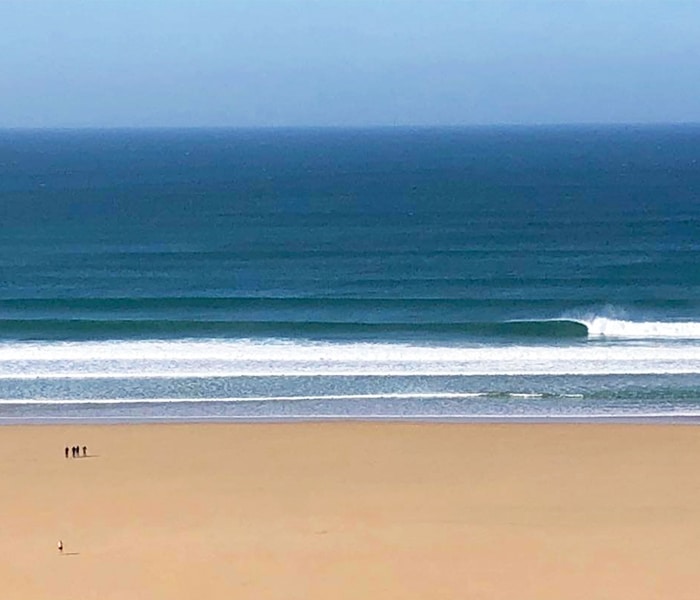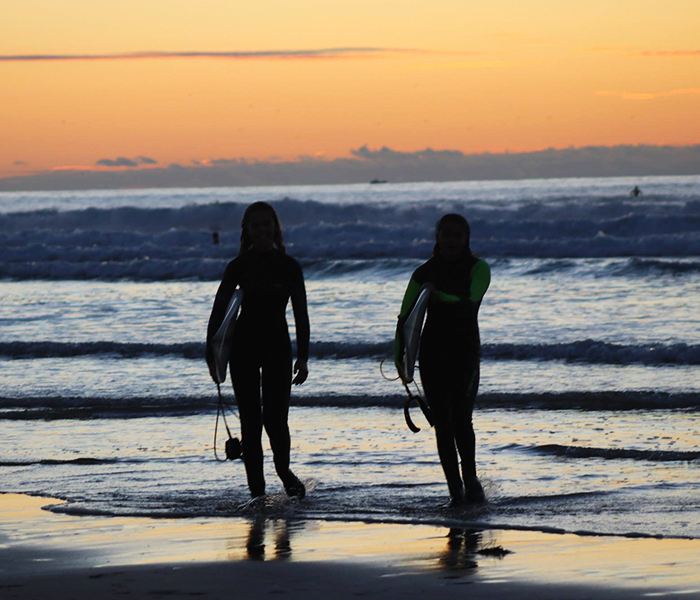 Keep your eye on conditions.
Things like swell and wind direction change all the time and hugely impact the waves at every beach. Websites like MSW are a great way to check on the current and upcoming conditions.
Only do what you are comfortable doing.
If the waves are too big, don't push yourself. Surfing is all about having fun and progression will take both practice and time.
And finally, have fun! Surfing is a fantastic sport, so get out there with friends, family, colleagues and have a great time.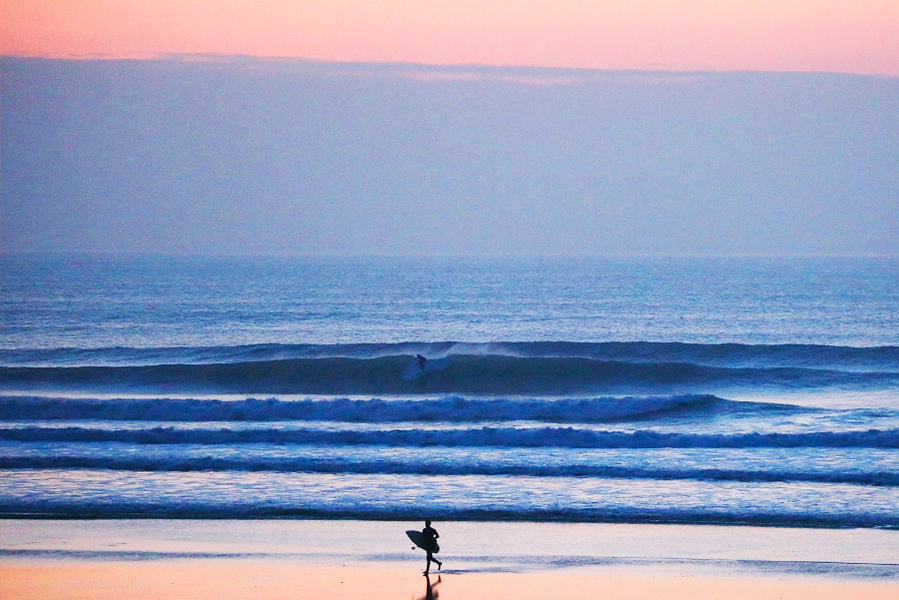 Photos Courtesy Mat Hammond