Claire, when did you first start surfing?
My dad and brother took up surfing first and after a few years when I was 16 I asked my dad if he would teach me.  I remember we then tried to go at least once a week throughout the winter so I could learn to stand, by the next summer. I was hooked.
Where are you from and where do you live now?
I grew up in South Devon then I moved up to North Devon after university to be even closer to the ocean and start my teaching career.North Devon is a great place to live, work and surf.  There are so many different types of waves in a relatively small area that work in a range of different swell and wind conditions.  There is a strong surf community here with the Museum of British Surfing, local surf clubs and home to some classic surf brands like Saltrock, Second Skin and Tiki.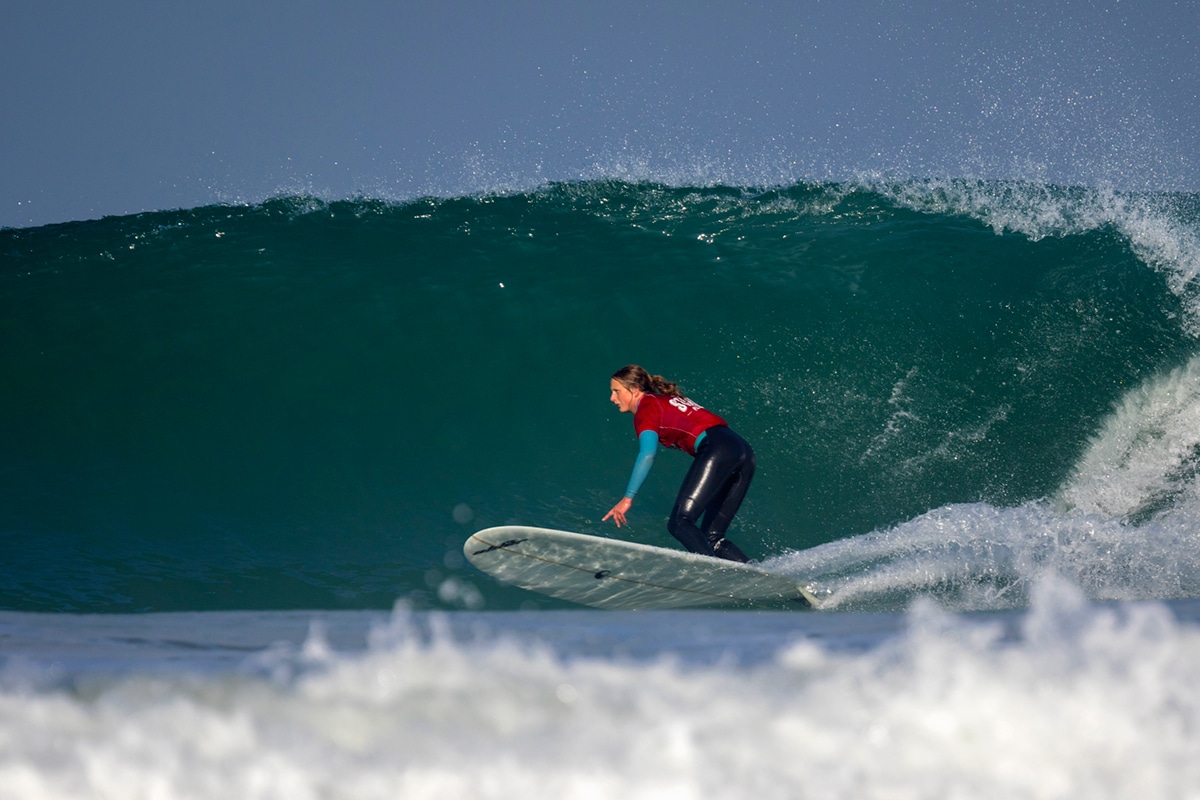 Where's your favourite break at home and abroad?
Some of my most favourite waves at home can be found at Saunton and Bantham because I have spent the most time surfing these places. I also love the waves at Noose, Australia, The Mount, NZ and Peniche, Portugal.   
How's things going for you?
Last year it was the most amazing thing to win the British Longboard Title for the 5th time. I'm very lucky that after several years, I'm still supported by my sponsors Alder wetsuits, Diplock Phoenix surfboards and Saltrock clothing.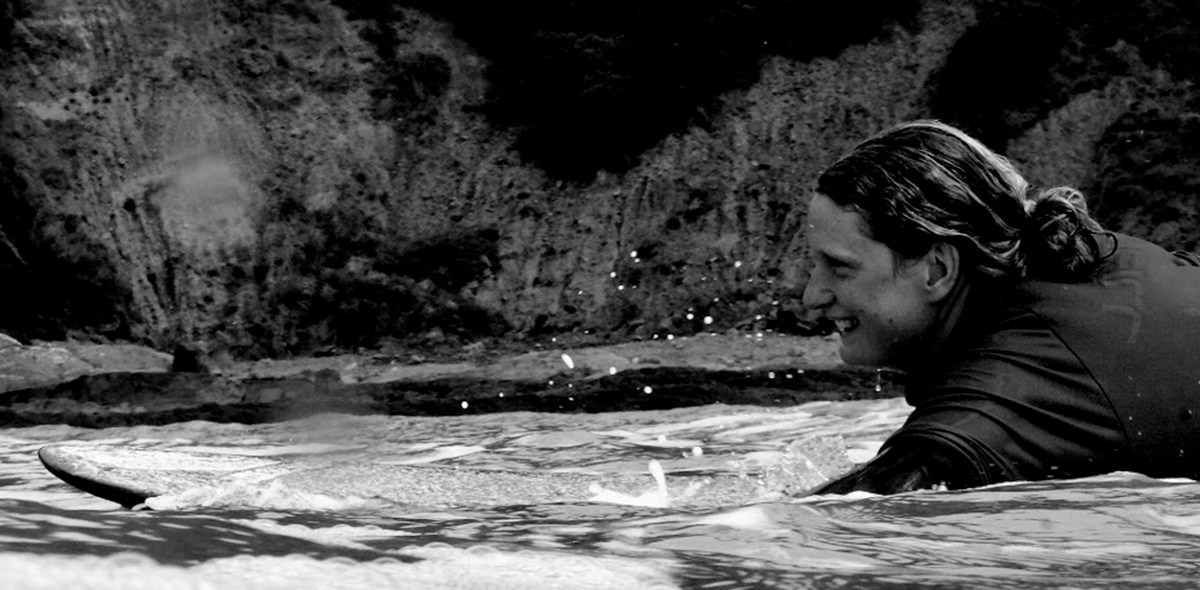 What boards are in your quiver?
I mainly surf either my 9'1 Diplock nose-rider or 9'1 Diplock progressive longboards, one has a square tail and the other a rounded pin. 
I have a Diplock 5'11 shortboard that I have been using to try to learn to duck dive and last year Diplock shaped me a 6'8 rounded pin tail thruster.  I love surfing both these boards particularly in the winter and have found them great to travel with.
On those tiny, clean days I still surf the first board I bought which is a 9'4 Dewey Webber Stylist, single fin.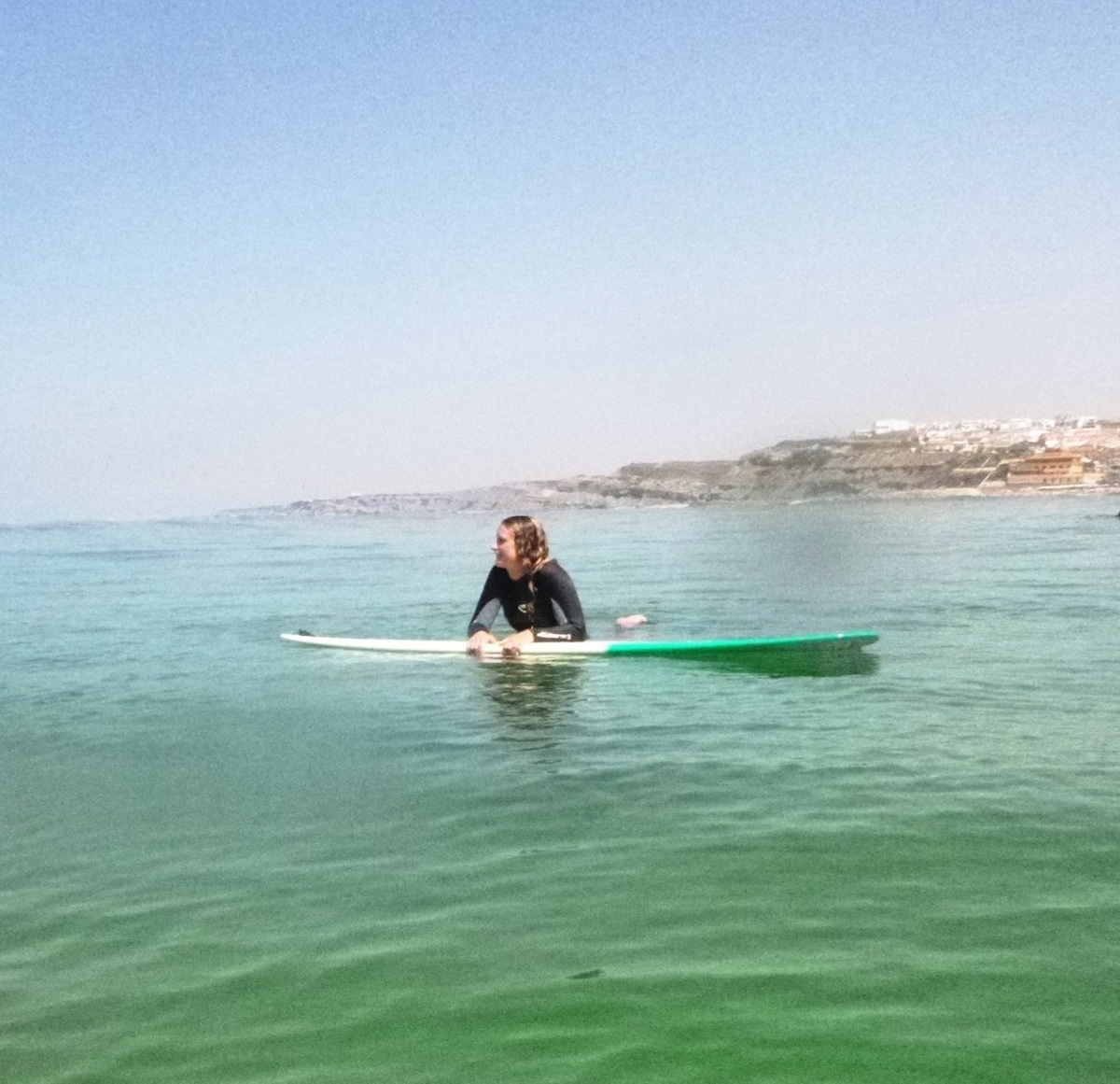 You're a teacher, how do you juggle work and surfing?
Juggling is definitely the right word. I love my job as an art teacher and surfing lifestyle and so in some ways being able to pursue both of these is the best combination. Teaching comes with a great amount of weeks holiday, however only being able to take time off when every other school in the country is taking a break is a compromise and does mean I mostly surf on very busy beaches here and abroad during peak seasons.  I idea of being able to fly off somewhere whenever the surf is epic is not a luxury I will ever get to experience
What do you do when you're not surfing?
When I'm not working I love to cook, I have a great love of good cake.  When the surf goes flat I generally like walking the coastal footpaths with friends and I bike ride with my dad.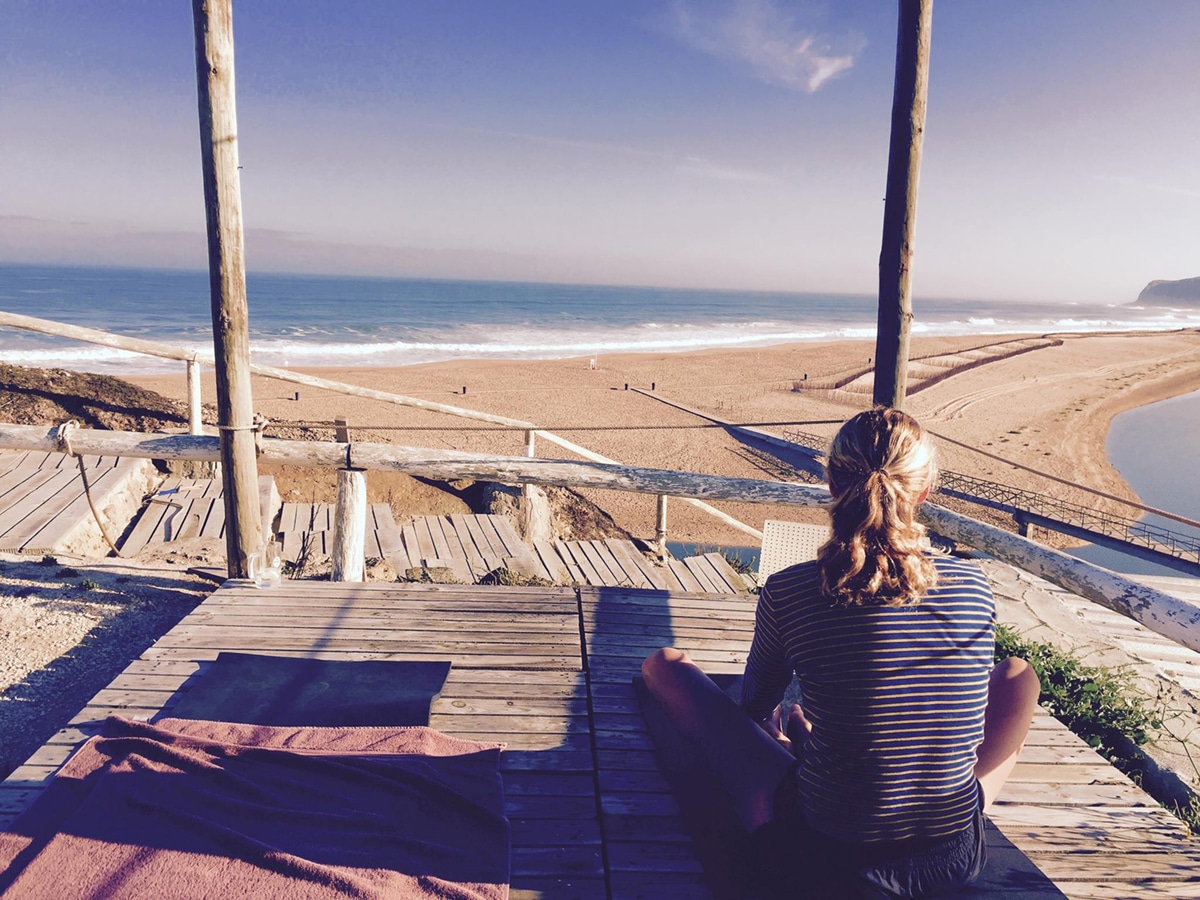 What words of encouragement would you give to other girls who are looking to get into competitive surfing?
I would just say give it a go, as it is a great way to meet new people equally as passionate about surfing and I have found competitive surfing pushes you to surf waves you might not ordinarily go out in.  There is a whole host of different competitions that happen throughout the summer months, running from local, national and European events.  If you have never entered a competition before but would like to give one a try maybe join your local surf club or take part in the Jesus Classic or Jesus Longboard Class that are run by the Christian surfers.  Both these events are fun, friendly, easy to enter and are run really well, especially good for your first competition.  
If you could be a superpower who would you be and why?
I think it would be great to fly but guess being able the breath underwater would be more practical.