They don't come more formidable than Seven-time Women's World Champion Layne Beachley. The queen of the late 1990's and early 2000's is always a favourite to win any heat, let alone a RIVALS two hour heat at her favourite beach.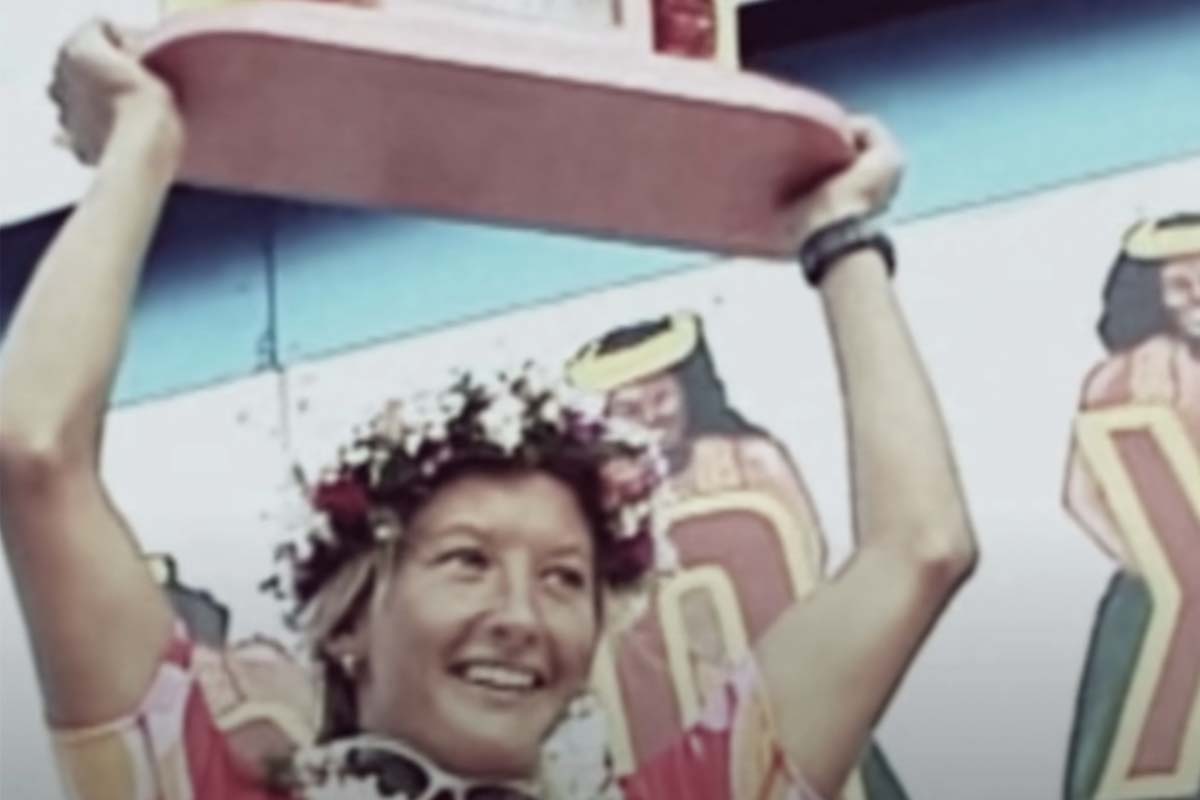 Here's our exclusive interview with Layne.
Looking Back,

Layne: Going to the Next Level
A surfing icon, who influenced a generation of surfers. Campaigning, making history and stepping up the women's competition scene, Layne reflects on her successful surfing career spanning two decades and talks about life as a retired world champion surfer.
Interview by Corinne Evans

Layne, when you started surfing in the '90's, did you ever envisage that you would become a surfing icon?
It's not something I consciously set out to achieve; however, I was committed to being a positive role model and holding myself accountable for the way I behaved. Fortunately, I grew up free of the intrusion of social media and smartphones! This allowed me to play up, grow up and make mistakes that became very valuable life lessons.
You had a turbulent life growing up do you feel this helped your competitive streak?
There is no doubt it contributed to my competitive nature and feisty spirit. Growing up in Manly taught me many valuable lessons- clarify my vision, surround myself with good people, stay true to my values and never give up. Life is defined by how you choose to respond.
What was the hardest lesson you had to learn when competing on the world tour?
Learning how to lose was definitely one of the toughest but also necessary as it established the foundation for winning.
What did you want your future to look like post world tour?
Exactly how it is now. Surfing nearly every day, maintaining the freedom to travel and explore parts of the world, I never got to see during my 19-year professional surfing career. My passion for surfing, for health and wellbeing, for giving back and for personal growth are guiding me to live a life I love, by design, not by default.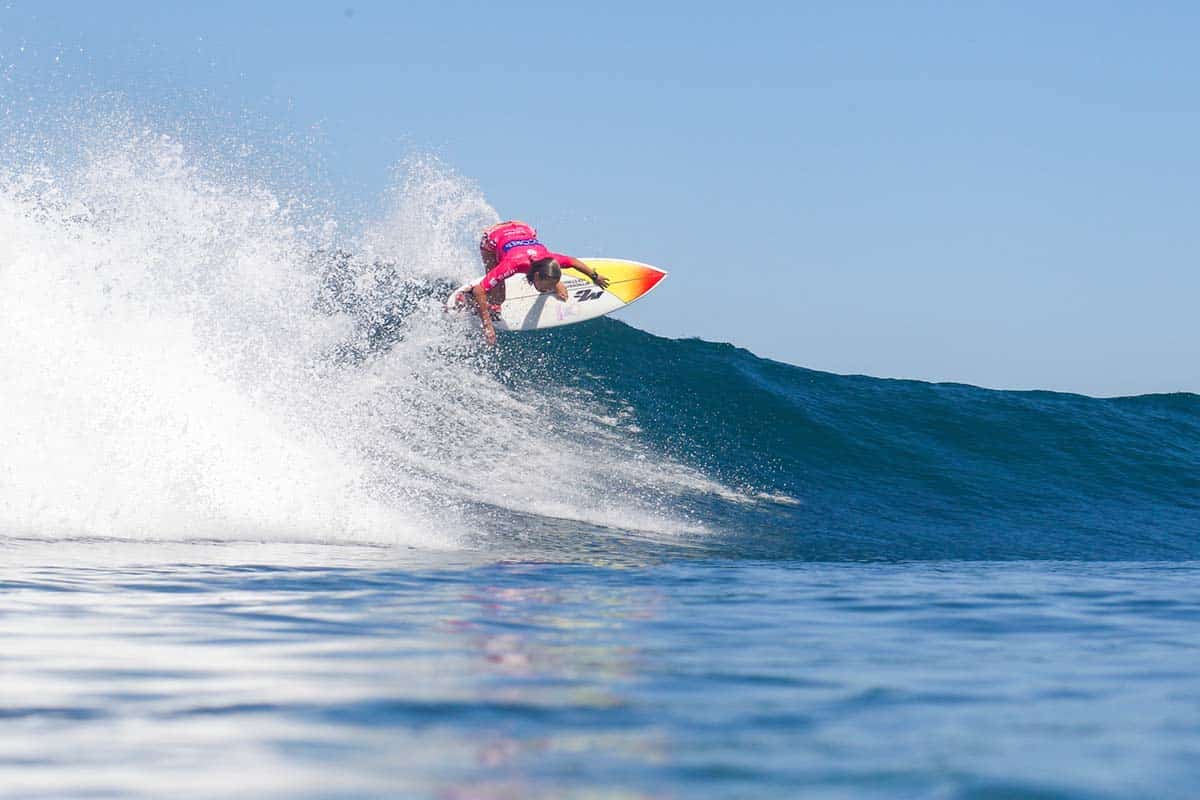 Retirement was the biggest leap I have ever taken, and the transition took many years for me to adjust to life outside the tour.

Did you struggle to adjust to life, not on tour?
Retirement was the biggest leap I have ever taken, and the transition took many years for me to adjust to life outside the tour. I had identified myself as a professional surfer my whole adult life! Then, at 36 years of age, after 19 years of travelling the world and being paid to go surfing, it all came to a grinding halt. I lost my sense of identity, of belonging, of direction and ultimately, my sense of self-worth. I experienced relevance deprivation because I felt like my career didn't matter to anyone. Many years later I realised the only person it really needs to matter to is me.
How has surfing helped you with your role as a public speaker and author?
The women's tour in the '90s was treated as a sideshow, so to generate any attention or media coverage, I had to become a storyteller. Now, as a motivational speaker, I am asked to share my story with audiences around the world, which I thoroughly enjoy. We all have a story, and the gold is in our ability to share it in a meaningful and impactful way.
What's the biggest wave you rode and do you still charge the big stuff when it's on?
Big waves have always been a passion, but I don't chase them around the world like I once did. I still enjoy challenging myself in big surf, and I managed to catch a couple of 8-10ft bombs while surfing at Sunset. However, I am quite content surfing my local beach breaks at home in Sydney. In 2000 I was towed into a couple of 50-foot waves on the North Shore of Oahu at a spot called outside Log Cabins.
How much as women's surfing changed since you competed?Significantly! The way women surf, dress, are represented in the media, the way they are now encouraged and supported by their male counterparts and the surfing industry, and the introduction of pay equity are some of the most significant changes I have witnessed since I joined the tour in 1990.
You're very involved in good causes where does this come from?
The majority of our values emanate from voids, but I have always had the passion to give to others. This world is currently experiencing an empathy deficit, so I am dedicated to supporting the needs of people who are experiencing hardship, to prevent them from enduring the same challenges I encountered. This also stems from reflecting on the tough years on tour, when I was so close to winning a world title but struggling to generate financial support. I was working 60-hour weeks in 4 different jobs, was rated #2 in the world and earning $8000 from my sponsor, which made life extremely challenging.
How often do you surf these days is surfing still part of your everyday life?
My intention is to surf every day, but my work/travel schedule prevents this from occurring. The ocean is my happy place, and I love surfing today more than I have ever loved it, probably because I am completely detached from expectation and competition.
Do you feel concerned about the future of the planet today?
Extremely concerned. Our "leaders" of the free world are placing profits over the planet. Greed, short term thinking and denial is negatively impacting every single one of us, and we have begun to witness the catastrophic impact of climate change, globally. We all have a role to play, and we all have the power to make a difference, through simple actions such as reducing your red meat consumption, utilise public transport, refuse bottled water and plastic straws and all single-use plastic and support companies who are investing in renewable energy.
If you have one piece of advice to share anyone, whether it's in the surf, in life or even work, what would it be?
Surfing is a wonderful analogy for life- where you look is where you go. Keep your eyes up and allow your gaze to rest on the horizon.