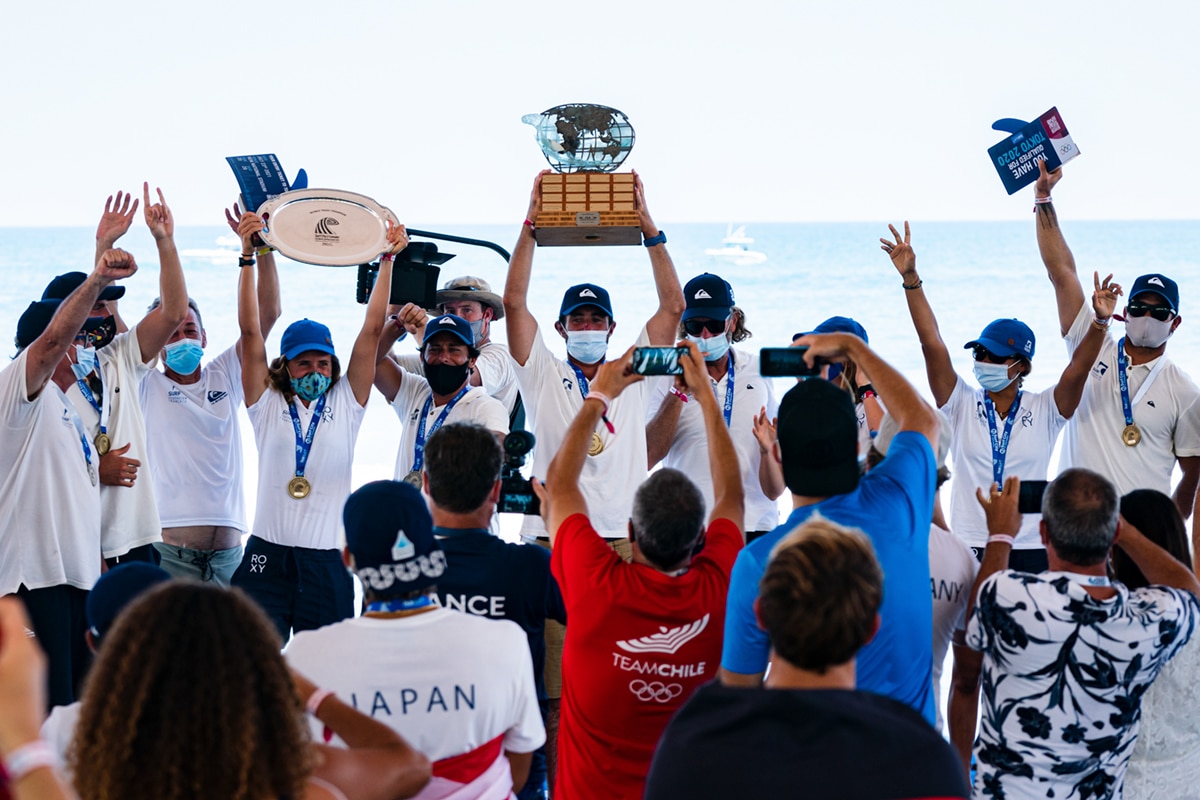 Team France was crowned the Team Gold Medalist of the 2021 Surf City El Salvador ISA World Surfing Games on Sunday at the break of La Bocana.
Lead by an individual Gold Medal from Joan Duru and a Bronze Medal from Jeremy Flores, Team France surpassed the Silver Medal Team Japan in the final heat of the day to emerge victorious among the 51-nation field. It is France's first Gold since they won and hosted the 2017 edition in Biarritz, France.
"I am so stoked I can't believe it yet," said Duru. "I did not expect to do this well at all. I've been at home for over a year. I lost sponsors. Then this contest came up so I just got back into training four weeks ago. I can't believe I won."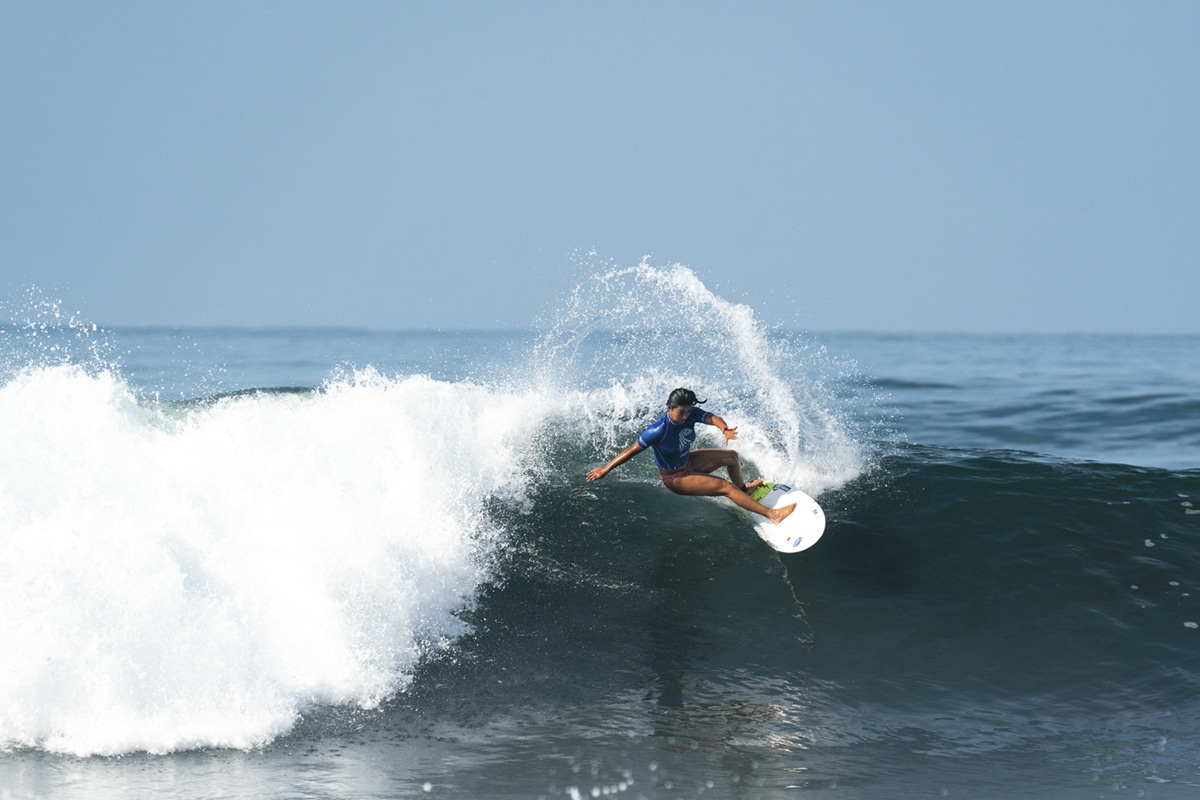 Team Japan on the rise
Team Japan followed France with a Silver Medal – the third consecutive edition of the event that they have placed on the Team podium, a testament to the huge growth of Japanese surfing ahead of the Tokyo 2020 Olympics.
Japan earned their first Team Gold at the 2018 edition, Bronze in 2019, and now Silver in 2021.
Portugal earned the Team Bronze and Peru the Copper.

Fitzgibbons (below) becomes first surfer with three individual World Surfing Games Gold Medals
Australia's Sally Fitzgibbons made history by becoming the first athlete to ever earn individual Gold three times in the World Surfing Games. Fitzgibbons first accomplished the feat in 2008 before earning her second Gold in 2018. 2021 marks her third Gold, which puts her in a category of her own and gives her a boost of momentum ahead of her Olympic debut.
"This event has been an unreal platform to test our mental strength," said Fitzgibbons. "It's surreal to be wearing the Gold Medal at the end of the week.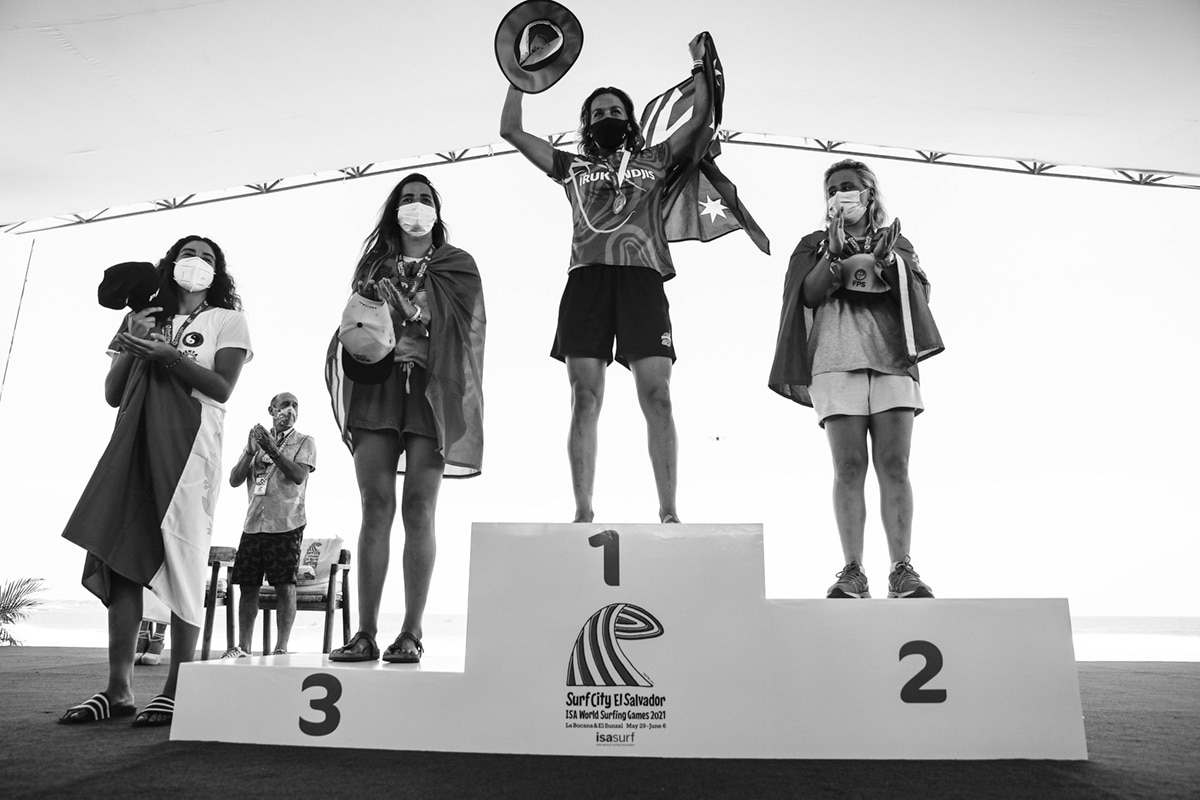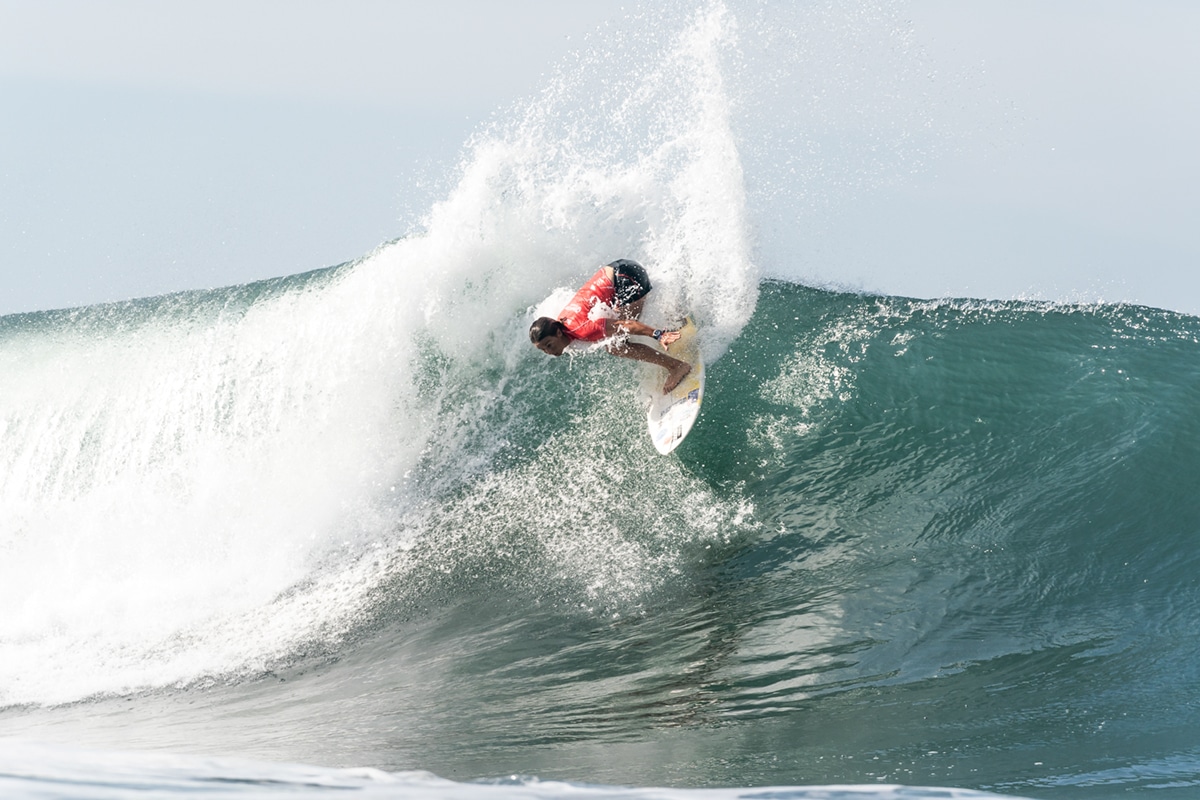 "This event has been an unreal platform to test our mental strength," said Fitzgibbons. "It's surreal to be wearing the Gold Medal at the end of the week.
"This is a great runway heading into Tokyo 2020. Just competing and seeing all the Olympians get their spots is great. Being on the World Tour we don't get to surf against a lot of the other Olympians. It's good practice to go against them and spend time bonding with the rest of the Aussie team.
"Surfing has finally arrived as a global sport. It's got the recognition now. We are going to the Olympics. It's cool to have that as a milestone in my career. I want to go as long as I can in the sport because I love it."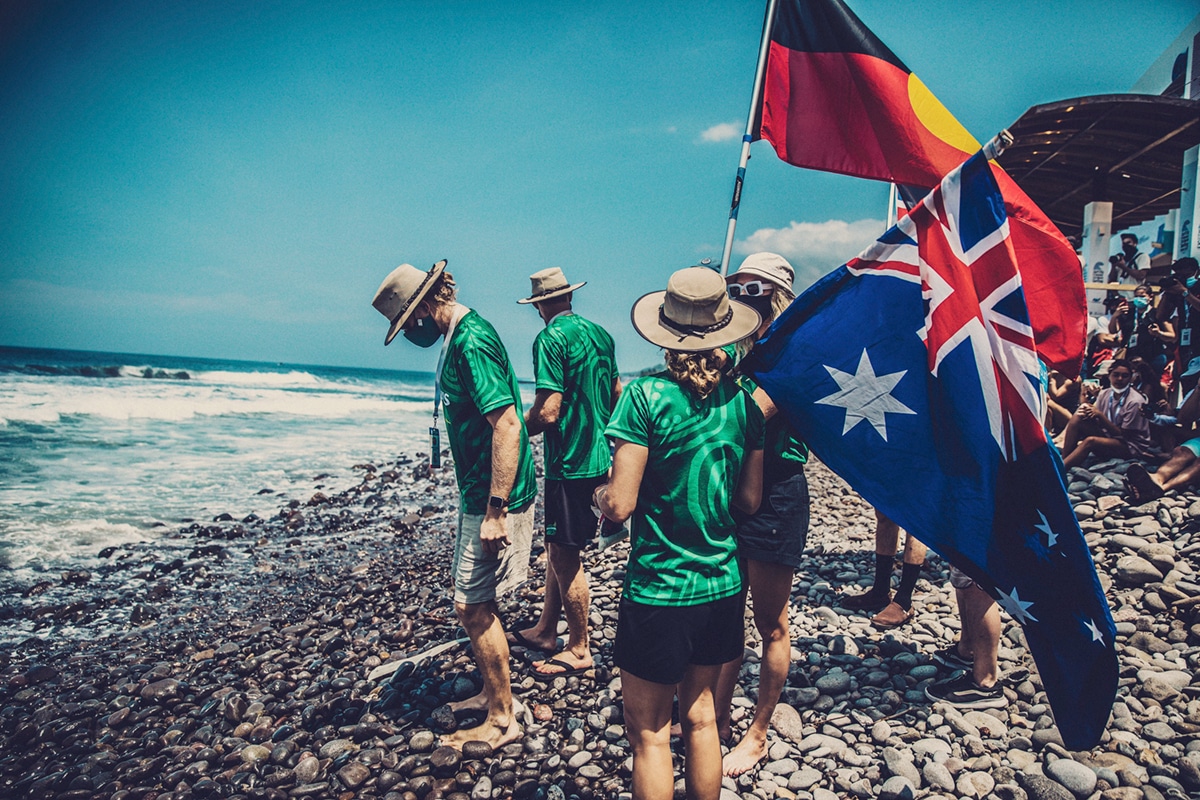 Fitzgibbons' experience proved valuable against three surfers who had never earned a World Surfing Games medal before. Her heat total of 14.10 led her to the Gold ahead of Silver Medal Sequeira, Bronze Medal Bonvalot, and Copper Medal Rosas.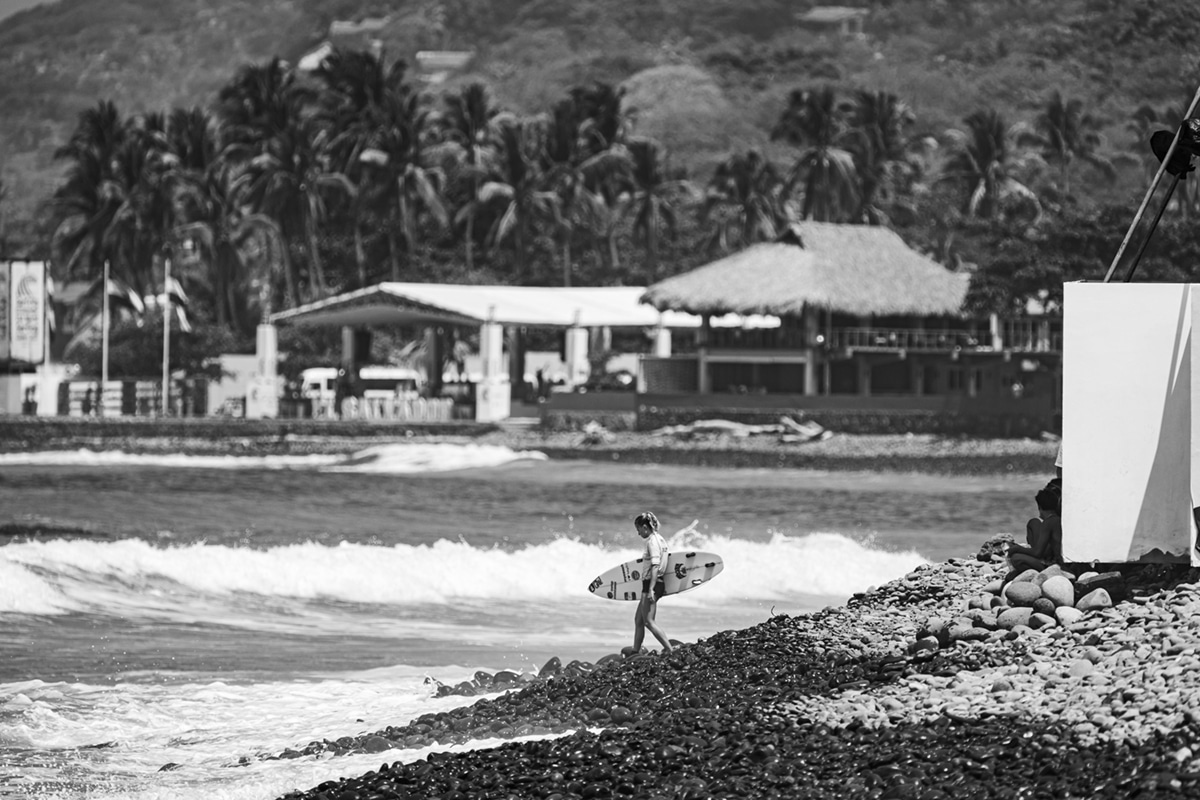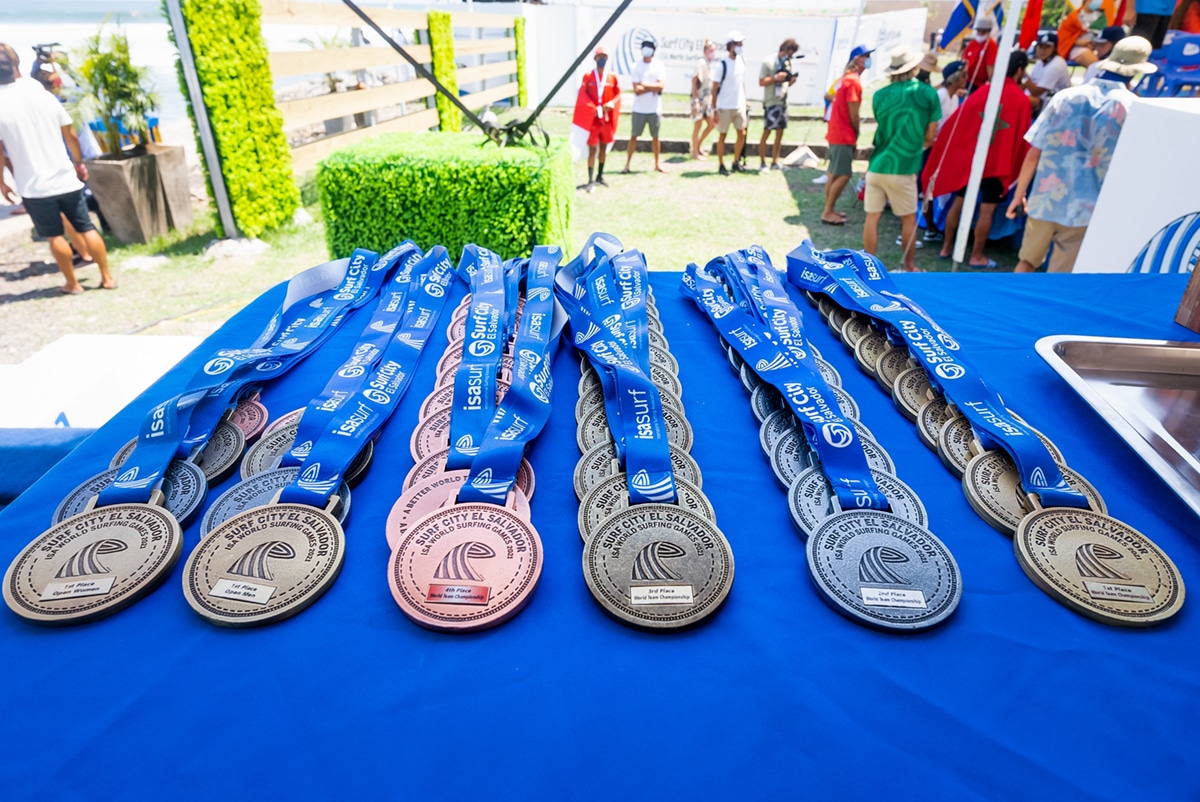 ISA recognizes Olympians at Closing Ceremony
At the Closing Ceremony, the ISA brought all Olympians in attendance to the stage to recognise their historic achievements in becoming part of the first wave of Olympic surfers.
ISA President Fernando Aguerre presented each qualifier with a commemorative trophy featuring a unique Tokyo 2020 surfboard fin to honor their achievements.
Additionally, Aguerre recognized the strong commitment and support of the government of El Salvador to host this historic edition of the event by providing Tourism Minister Morena Valdez with a plaque of recognition and the 'Sands of the World' from the Opening Ceremony, so the event's legacy remains in El Salvador.
That's a wrap for Surfing's Olympic Qualification
The 2021 Surf City El Salvador ISA World Surfing Games marked the end of the Qualification System for Surfing in Tokyo 2020.
All 40 athletes have been qualified through the four qualifying events: 2019 WSL CT, 2021 World Surfing Games, 2019 World Surfing Games, and 2019 Pan American Games.
The 40 total qualifiers hail from 17 different countries, representative of the global reach and appeal of surfing.
Now surfing's set its sight on Tokyo 2020, the debut of the sport on the Olympic stage.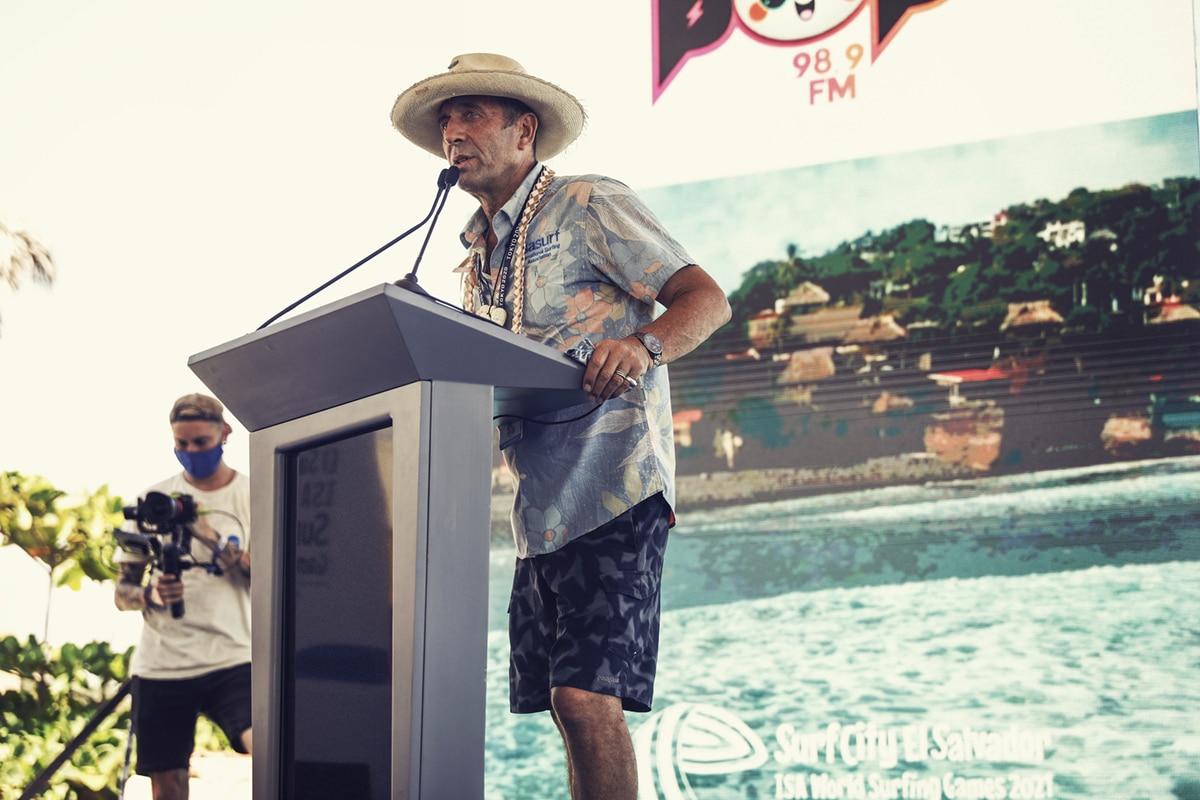 ISA President Fernando Aguerre said:
"It has truly been a historic week for surfing here in El Salvador, and I don't say that lightly. We managed to create a safe and secure environment to gather 51 surfing nations from around the world in peace for the first time since the start of the pandemic. That alone was a feat in itself, but then we also successfully completed Surfing's Olympic Qualification and confirmed the Olympic dreams of 40 surfers from all around the world. This is a moment that will live on in surfing history for decades, or centuries to come – the day we officially announced the first Olympic surfers.
"El Salvador has provided us with the perfect venue to run this global event. The waves did not stop all week, allowing the world's best National Surfing Teams to put their surfing on display. I would like to give a special thanks to the President of El Salvador, Nayib Bukele, for believing in the power of surfing and believing in our mission to make the world a better place through surfing. We hope to be back soon!"
"It took me 22 years of paddling to catch the Olympic Wave. That has been done. And we now have our first 40 Olympians. The Olympic wave belongs to each of us."
As part of the ceremony, Aguerre unveiled the recently created and recorded ISA Song, "A Better World Through Surfing". Aguerre said: "Written by multiple Grammy winner Sr Flavio Cianciarulo from Argentina, the song celebrates our love for the oceans and our belief in a better world through surfing.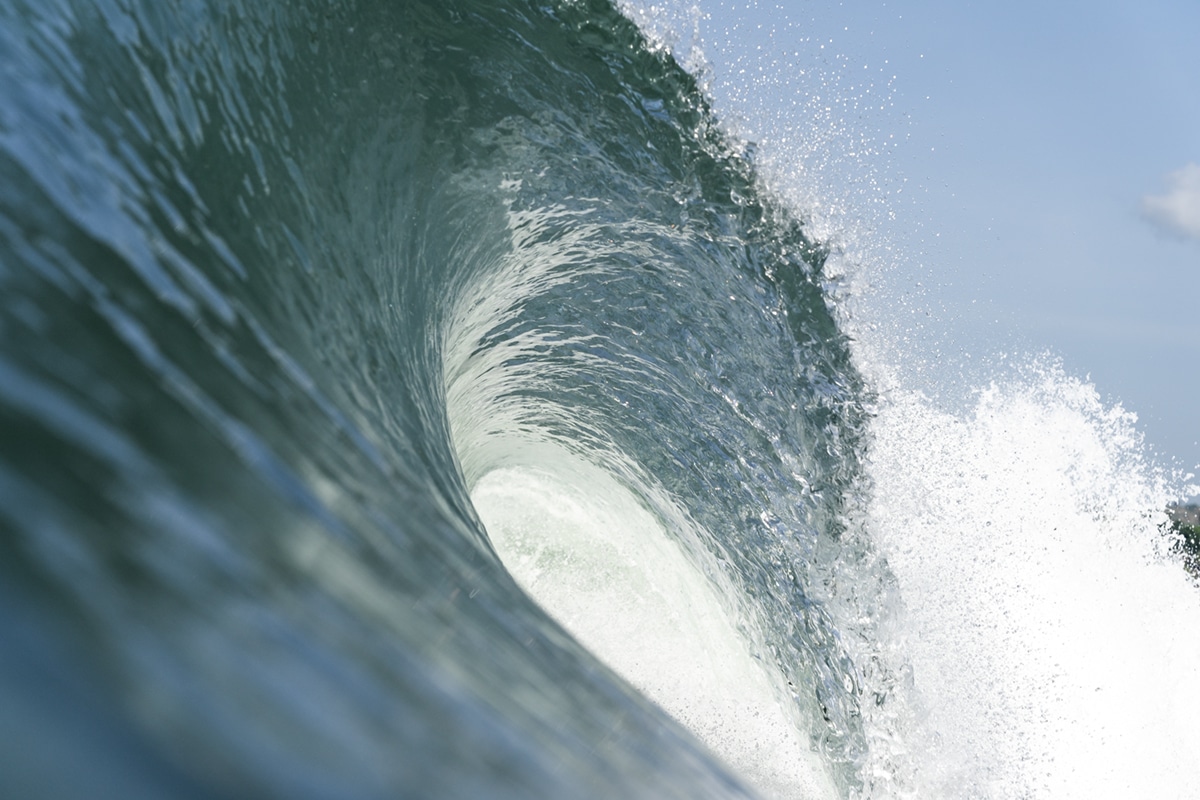 Final Results:
Open Men:
Gold – Joan Duru (FRA)
Silver – Kanoa Igarashi (JPN)
Bronze – Jeremy Flores (FRA)
Copper – Hiroto Ohhara (JPN)
Open Women:
Gold – Sally Fitzgibbons (AUS)
Silver – Yolanda Sequeira (POR)
Bronze – Teresa Bonvalot (POR)
Copper – Daniella Rosas (PER)
Team Standings:
Gold – France
Silver – Japan
Bronze – Portugal
Copper – Peru
5 – Australia
6 – Germany
7 – Argentina
8 – Chile
9 – Indonesia
10 – Spain
View full team ranking in here.
Tokyo 2020 Olympic Qualifiers (20 men, 20 women):
Women:
2019 WSL Championship Tour
Carissa Moore (USA)
Caroline Marks (USA)
Tatiana Weston-Webb (BRA)
Silvana Lima (BRA)
Brisa Hennessy (CRC)
Sally Fitzgibbons (AUS)
Stephanie Gilmore (AUS)
Johanne Defay (FRA)

2021 World Surfing Games
Yolanda Sequeria (POR)
Teresa Bonvalot (POR)
Daniella Rosas (PER)
Leilani McGonagle (CRC)
Mahina Maeda (JPN)
Amuro Tsuzuki (JPN)
Pauline Ado (FRA)
2019 World Surfing Games
Anat Lelior (ISR)
Bianca Buitendag (RSA)
Ella Williams (NZL)
Sofia Mulanovich (PER)
2019 Pan Am Games
Dominic Barona (ECU)
Men:
2019 WSL Championship Tour:
Gabriel Medina (BRA)
Italo Ferreira (BRA)
Kolohe Andino (USA)
John John Florence (USA)
Owen Wright (AUS)
Julian Wilson (AUS)
Jeremy Flores (FRA)
Michel Bourez (FRA)
Kanoa Igarashi (JPN)
Jordy Smith (RSA)
2021 World Surfing Games
Leon Glatzer (GER)
Miguel Tudela (PER)
Lucca Mesinas (PER)
Manuel Selman (CHI)
Hiroto Ohhara (JPN)
2019 World Surfing Games
Rio Waida (INA)
Frederico Morais (POR)
Billy Stairmand (NZL)
Ramzi Boukhiam (MAR)
2019 Pan Am Games
Leandro Usuna (ARG)