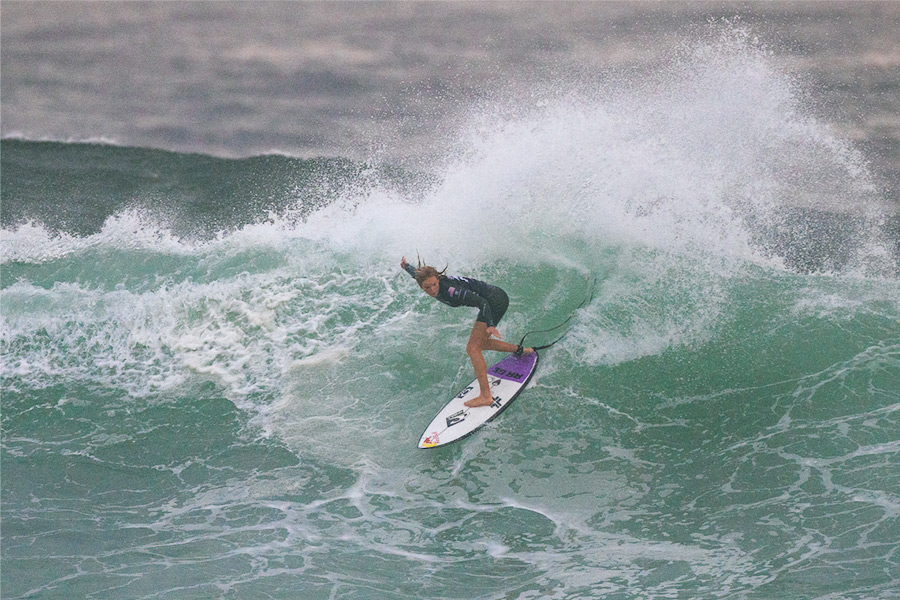 Caitlin Simmers (USA) won the 2023 VIVO Rio Pro Presented by Corona, Stop No. 8 on the 2023 World Surf League (WSL) Championship Tour (CT), in beautiful conditions, in front of a massive crowd at Praia de Itauna. Tyler Wright (AUS) earned runner-up finish in an exciting close to competition in Brazil.
The rankings have been significantly shaken following this event. With their big wins today, Simmers sits within the Top 5. Wright's runner-up finish means she will remain at No. 2, and has become the second competitor to clinch a spot in the WSL Final 5. Carissa Moore (HAW) will maintain the ranking's lead going into Stop No. 9 at J-Bay.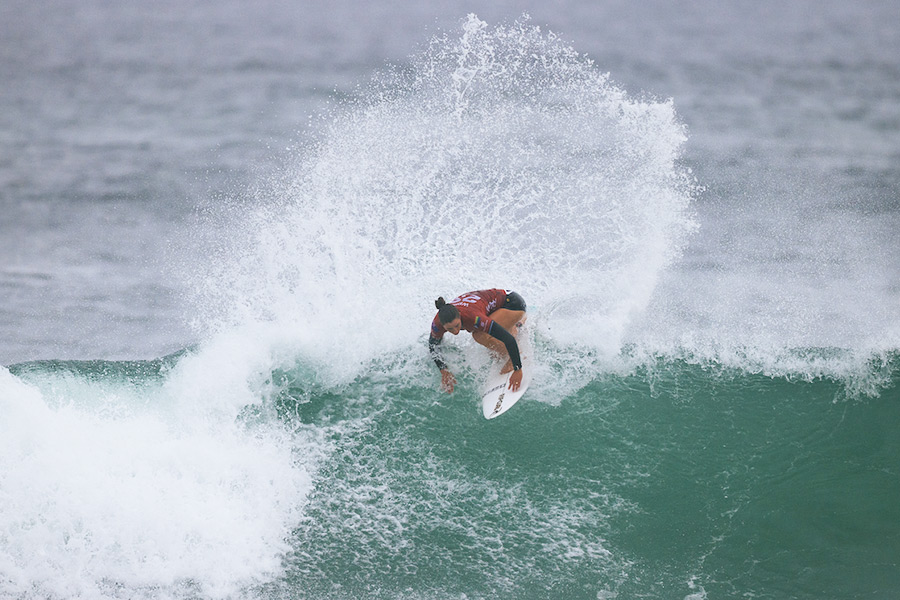 Rookie Caitlin Simmers Earns Second CT Victory
Rookie sensation Caitlin Simmers (USA) added an impressive second CT win to her name today here in Brazil. Simmers has had an outstanding year and came to this event ranked No. 7. The 17-year-old has now positioned herself within the Top 5 going into the last two events of the season, and it is possible she could win a World Title her first year on Tour.
Simmers started the Final by putting two-time World Champion Tyler Wright (AUS) on notice early with an excellent 8.33 (out of a possible 10) for a lip-line floater. Simmers then found a backup of a 6.33 to put Wright in a combination situation, needing two scores to match her heat total as the halfway point approached. Wright's efforts took her out of the combination situation, but she still needed a near-perfect score as time expired.
"Tyler (Wright) is really good and the ocean was kinda on my side that one," said Simmers. "I just want to thank all of my friends, all of my sponsors, my dad, my coach, and my brother. This is probably the craziest moment of my life. Looking in from out there in the water and just seeing everything and everyone on the beach. You can't even see a spot of sand. It's crazy. I'm just really happy right now."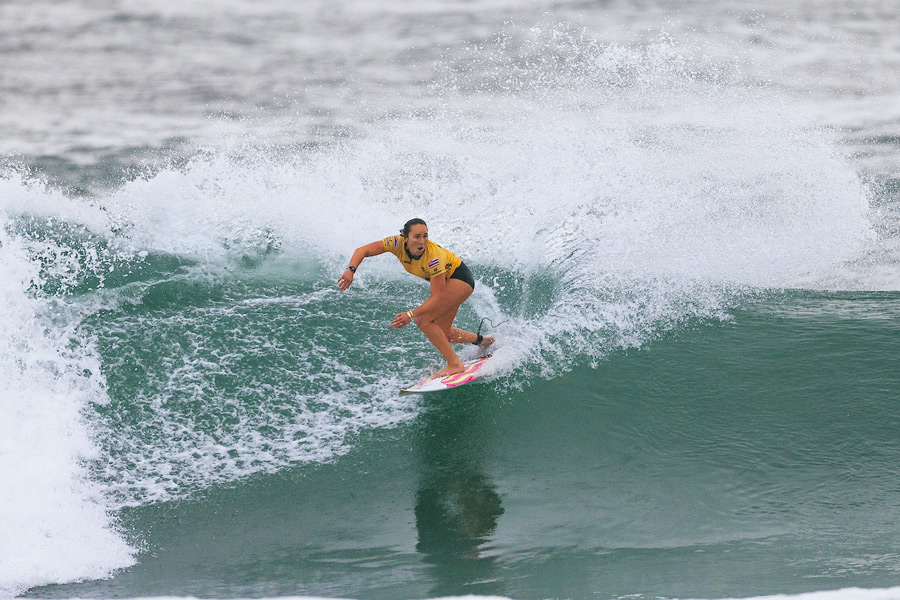 Simmers caused one of the biggest upsets of the day on her way to the Final, eliminating defending event winner and five-time World Champion Carissa Moore (HAW) in the Semifinals. The match was the first time the CT rookie and five-time World Champion have competed head-to-head. Halfway through the heat, Simmers whipped several turns on a well-overhead left to earn a solid 7.50. Simmers then attacked another big section, posting a 6.17 and raising the requirement on Moore. Moore answered back under priority but her two final attempts were not enough to reclaim the lead.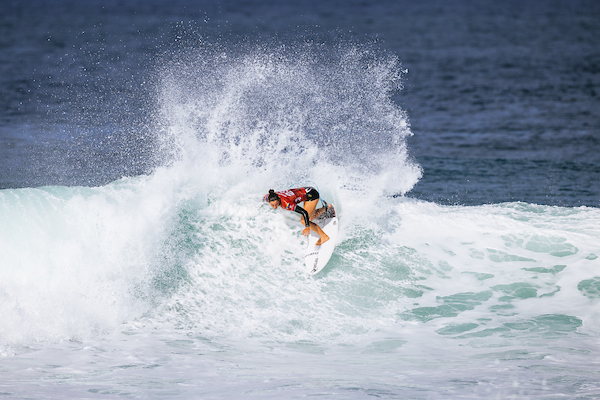 Current No. 2 Tyler Wright Clinches Spot in WSL Final 5
Tyler Wright (AUS) became the second competitor to clinch a spot in the WSL Final 5 today, after securing herself a place in the Final. This will be Wright's first appearance at the Rip Curl WSL Finals. This is also the first time she has been in contention for a World Title in the last five years.
"It's been a long time since I've been in World Title contention so the main thing for me is to stay in my process," said Wright. "I have ideas and thoughts about what I want to do. I think that's where the joy is going to come back into it for me. I haven't finished a year in five years so that would be pretty cool. I'm just going to keep putting one foot in front of the other."
Wright's road to the Final started with overcoming season standout Caroline Marks (USA) in the Semifinals. Marks struck first, earning a 4.83, but couldn't find a backup score until the last minutes of the heat. Wright was in tune with the ocean and capitalized on two lefts to post a 6.90 and 6.83.

VIVO Rio Pro Presented by Corona Women's Final Results:
1- Caitlin Simmers (USA) 14.66
2 – Tyler Wright (AUS) 9.80
VIVO Rio Pro Presented by Corona Women's Semifinal Results:
HEAT 1: Tyler Wright (AUS) 13.73 DEF. Caroline Marks (USA) 10.50
HEAT 2: Caitlin Simmers (USA) 13.67 DEF. Carissa Moore (HAW) 9.56