World Surfaris
Maldives, Indonesia, Sri Lanka, Fiji, Samoa, Micronesia, PNG, Taiwan, Central America, Africa, Australia and New Zealand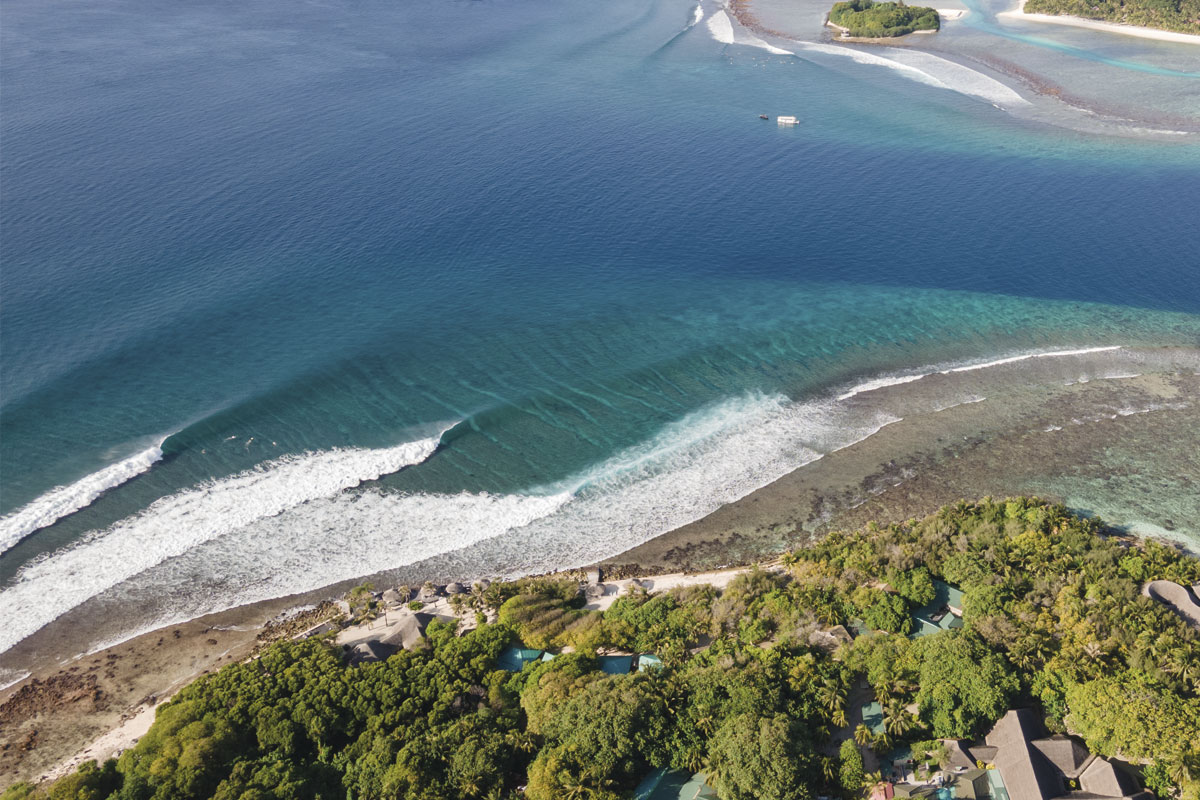 For the past 25 years, World Surfaris has been helping surfers travel to some of the most exotic surf destinations around the globe. If you're looking for expert advice and a premium, handpicked range of surf resorts and charter boats, read on …
What is World Surfaris all about
Nothing sums up what we're all about like our company tag line, "For wherever you dream of surfing"!  We are THE surf travel specialists, offering expert advice and a handpicked range of resorts and charter boats around the world. When you book with World Surfaris, you'll talk to a surf travel specialist who has been to that destination and who will guide you through the entire process of arranging your surf trip.
Where in the world do you travel to?
Maldives, Indonesia, Sri Lanka, Fiji, Samoa, Micronesia, PNG, Taiwan, Central America, Africa, Australia and New Zealand
Who are your trips for?
Everyone! We cater to individual surfers, couples, families, small and large groups.  We have a range of handpicked products suiting various ability levels and budgets
What level of surfer are these trips for?
This varies depending on the destination. Whilst all our suppliers offer expert surf guiding as part of the package, generally speaking they are not suited to learners or absolute beginners  (although we do have some amazing partners who specialise in surf coaching/ improvement retreats!), so intermediate + generally speaking.  Our expert team can help customers identify the right destination to suite their ability level and also help identify the best time of year to travel to try match the kind of surf someone is looking for.
Which country/trip is the popular go-to at the moment?
The Maldives!  Our 10 night Central Atolls charters have been very popular – thing luxury charter boat, AC rooms, empty surf to suit mist abilities, an expert surf guide. 3 chef made meals daily, island BBQ's and the odd whale shark at the back of the boat!
Are the trips suitable for those travelling solo?
Yes, we have a range of product specifically suited to individuals and smaller groups. For example, we have select sailings in our Maldives charter range which allow for individuals to join a trip and be confident that they'll be onboard with likeminded people.
What is the best trip for those looking to get super remote?
Email us and we'll give you all the secrets haha! But seriously, PNG has some amazing camps that are very remote. Pohnpei Surf Club is literally in the middle of the Pacific. But for "easily accessible" remoteness, the Central Atolls and Outer Atolls in the Maldives definitely feel pretty far removed from your local!
What's the average cost of a trip with World Surfaris?
Approximately 2000 pounds / US2400.00
For wherever you dream of surfing, use code SURFGIRL2023 to get £100 off your next trip with World Surfaris.