Our second instalment of Women Of The Sea features Philly Stokes. A 26-year-old, yoga teacher, photographer and surfer. Philly lives and breathes surfing. She's a wild spirit, who lives her life by the tides – a true woman of the ocean.
Words Corinne Evans Jones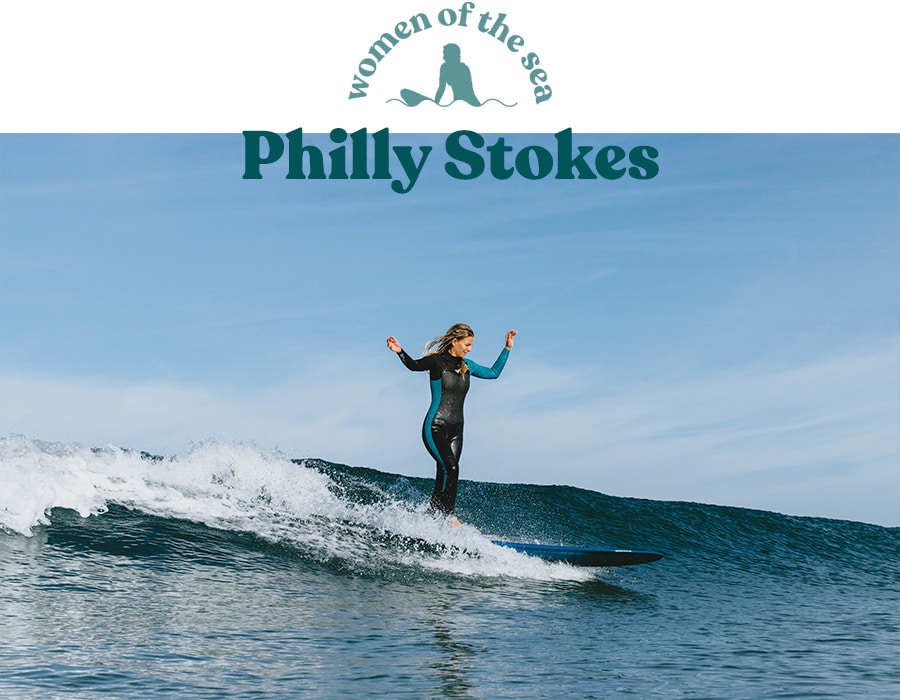 With her love of the ocean developing from around age 14, like many of us do when starting out in surfing, she dabbled in and out of it until eight years ago, when a month in Hawaii cemented her love of surfing.
Surfing every day in perfect Hawaiian waves, was enough for Philly to know "that's surfing was something she no longer wanted to dabble in, it would be her life."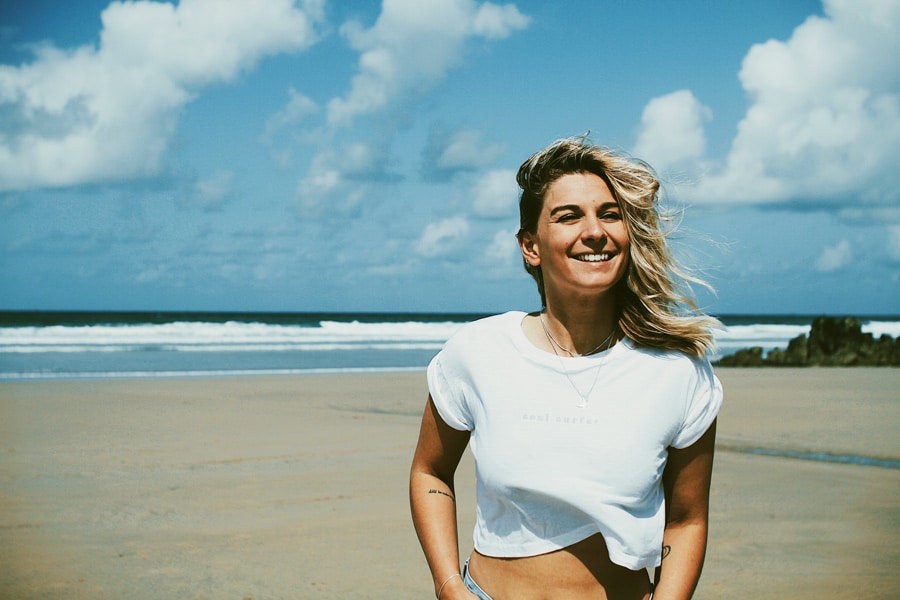 Travelling has always been in Philly's blood, and while on an adventure at age 18, Philly first stumbled across yoga.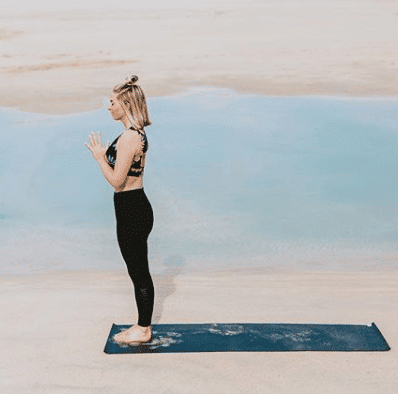 "I was first introduced to yoga whilst travelling when I was 18 and loved it, and around the same time, I read an incredible book about the Buddhist philosophy which I started to integrate into my life. When I moved to Cornwall seven years ago, I then started practising regularly. I began to notice how much better my body started to feel, how the movement was vital for us to stay healthy and how the mindfulness side started to change the way I moved through life. I wanted to learn more and five years ago signed up for my teacher training and carried on from there."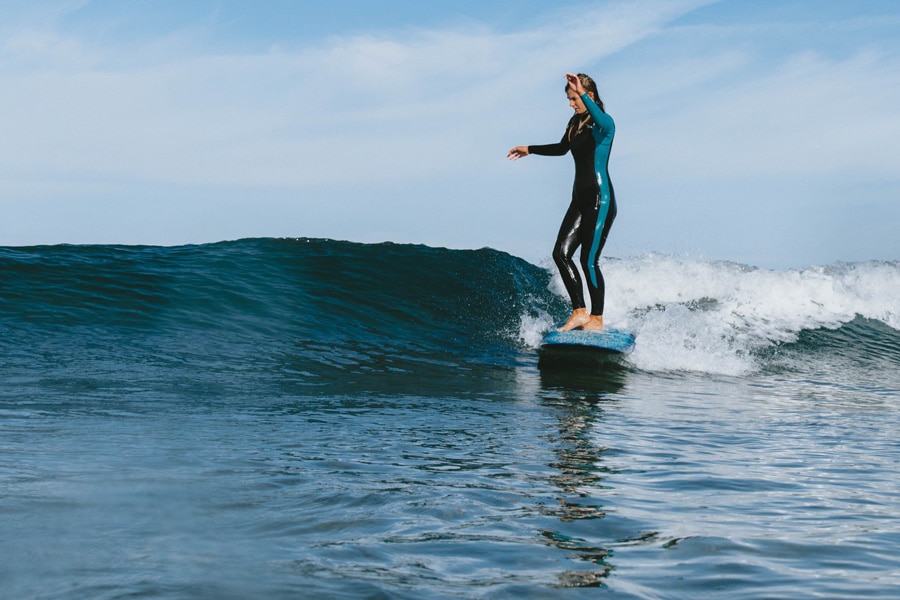 As a surfer and yoga instructor it's not surprising that Philly has explored many corners of the world. Travel plays a significant role in Philly's life and has done from a very young age. The desire to wander off the beaten track, explore hidden corners and wander where the wifi is weak is something Philly has been unable to ignore.
"I've been so lucky to travel for work and play and emerge myself in so many different places. My favourite place is everywhere! I love experiencing new cultures; travel is the best form of education. I have so many special places that I love to go back to, but the best thing about travelling is opening your eyes to so many new ways of life. I love the waves in Sri Lanka, the culture in Spain, the jungle in Costa Rica, the wildlife in Africa, the vibe in Cali, every place has it's a special thing."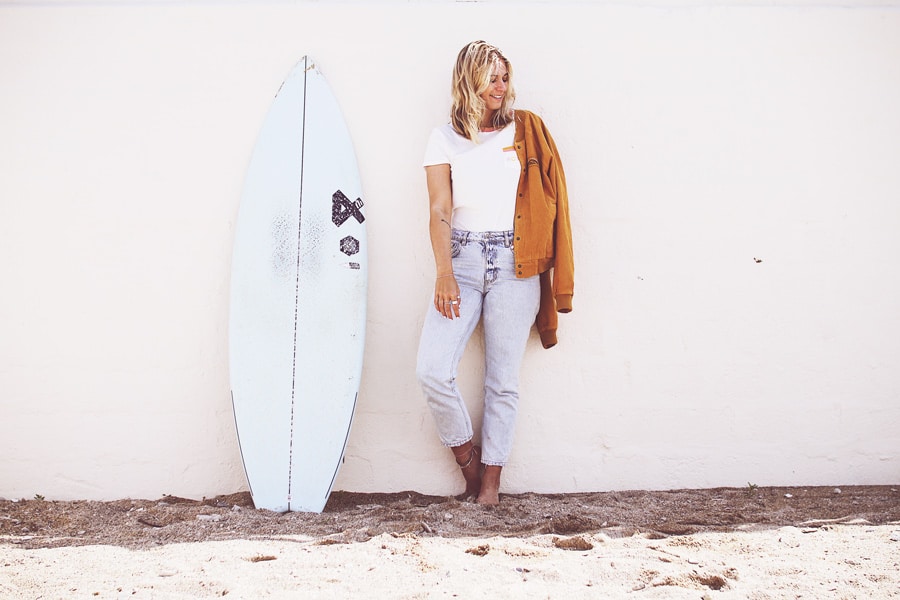 Idyllic as this life may sound, she isn't immune to setbacks and hard times. Last year Philly severely injured her neck while travelling and she is still very much in recovery. Taking a considerable break from work, surfing, yoga practice 'wasn't something that came naturally to Philly. Learning to adjust to a slower pace of life has helped Philly deal with her recovery and time out of the water.
"I couldn't even lift my camera or do any yoga I was in so much pain, which caused so much anxiety. I try and just be super present whenever a set back comes along, and accept and work with what I've got. It's all about the art of surrender, life is full of bumps along the road, and it's just about learning to navigate them with calmness and positiveness! It's from those places that we learn to grow. Having a gratitude practice, incorporating mindfulness, meditation and positive affirmations are so important for stressful times. My injury taught me massively about moving slower, taking rest, as well as acceptance, learning to enjoy the little things and being grateful to have a healthy working body. There is so much to learn from just slowing down, we humans love to 'do' and control, but in order for us to meet our potential and develop happiness we need the capacity to shift from 'doing' to "being"."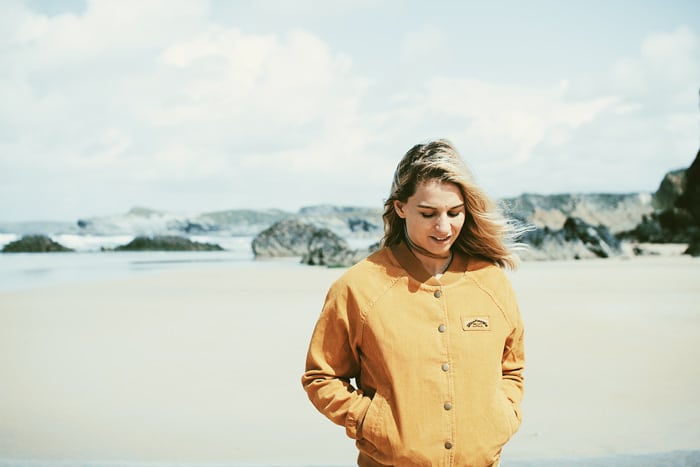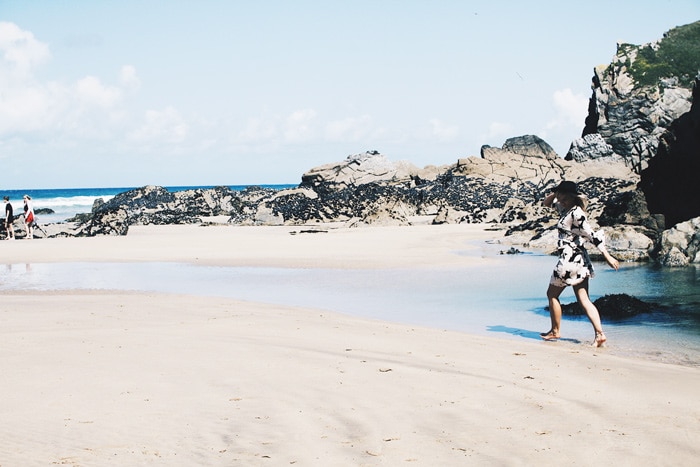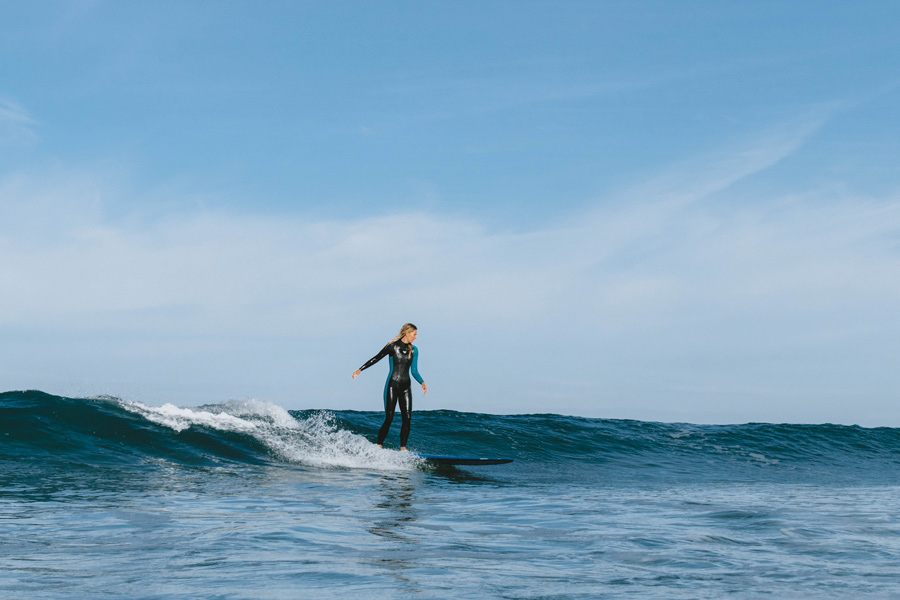 With many strings to Philly's bow, she has always tried to work around the tides, juggling multiple businesses, and passion projects, all the while working to her schedule. 
"My photography is on my own time, as is my yoga. I always try and balance my time between work and play, having the freedom to travel and get outside inspires my work for the better."
"Summer season can be a little crazy for me as I have endless weddings and shoots, so prioritising and having an organised work schedule is super important then. I even schedule my days off! That being said, if the sun is shining and waves pumping then I'm outside, work can wait! Making the most of the present moment is really important, because if you don't live life now, when? I'm so lucky to live so close to the beach; it draws me away from my work for the break I need and is a constant reminder to be present."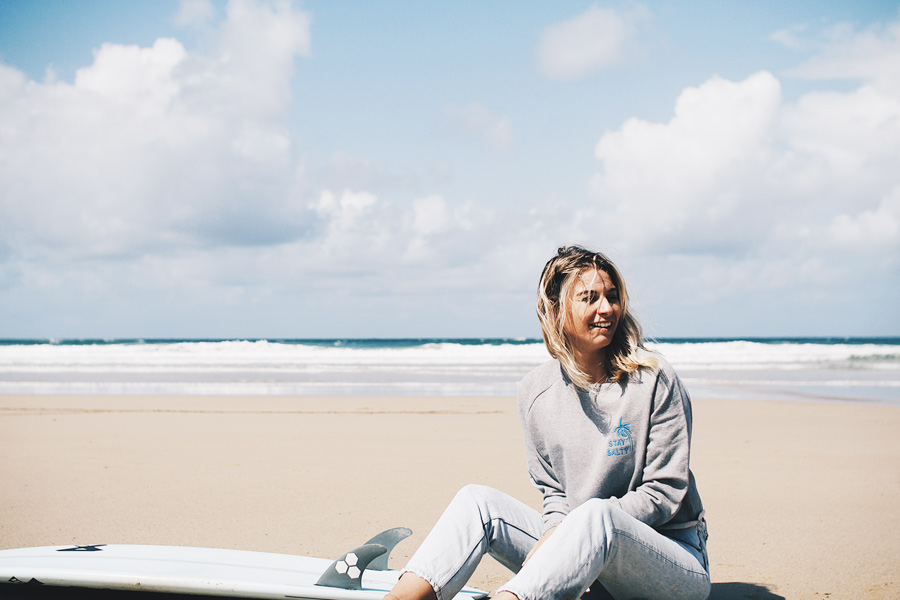 Home for Philly (between her travels) in Newquay, Cornwall. Living just a stone's throw from Fistral Beach with her husband, professional surfer Alan Stokes. Their days are based around the tides, immersing themselves in life on the Cornish coast. Philly on life in Cornwall –
"I wouldn't live anywhere else. Cornwall is magical! Days are based around the tides and nature is calling you all day long. There's a great quote from a book 'At the beach; life is different. Time doesn't move hour to hour but mood to moment. We live by the currents, plan by the tides and follow the sun.' Amen to that."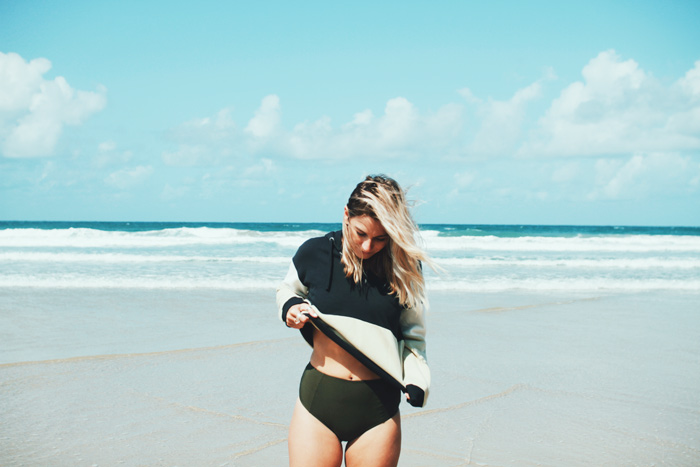 Filling her life with an ocean-based adventured, mindful yoga practice and oozing creativity, it's clear to see that Philly draws her inspiration from the surf. Hailing her creativity as ""the art of going with the flow, something that as surfers you really start to practice and understand quite literally, accessing that fluid energy is where art happens. As well as the interaction with mother nature itself, it's an absorption of energy that can be channeled creatively."
"Meeting Alan definitely deepened that relationship. Our favourite times together are the ones spent surfing so naturally, we surf as much as possible. He definitely makes me get in the water more; he is always frothing no matter what the waves are like, it's contagious! He is crazy talented too, so just watching him surf is like magic. He has such a deep understanding of the ocean, of intuition, flow, presence, focus, passion, I'm continually learning how he moves through the water with such grace."
Philly is a real talent and inspirational person. We will wrap up our second Women Of The Sea feature with a quote that Philly chooses live her life.
Life's too short so do what makes you happy…
Social Media: @phillylewis Website: www.phillystokes.com
Photos Lifestyle: Corinne Evans. Surf Photos: Wild Tide Creatives.