Launched this week, Vitamin Sea Collective is a global community for the surfing sisterhood and ocean lovers. From the all-female power team that brought you SurfGirl Magazine,  the biggest female surf media in the world, this new members only global platform focuses on the positive benefits of the sea. Providing surfing, health and fitness content under one roof, it's an empowering space for all women, whatever age or ability, to come together to expand their knowledge, improve self confidence and do something for themselves. 
With Vitamin Sea Collective, members will be able to learn from real professionals, interact with instructors and have access to engaging live classes, workshops, tutorials and materials. Covering nutrition, health, wellbeing, mental health, surf, yoga, swimming, travel and more, it's a one stop shop to becoming a better surfer and a stronger person. All content is categorised into a comprehensive catalogue making the platform easily accessible to match difficulty levels, preferred activities and mood. Membership benefits include full access to all content, videos, workshops and newsletters.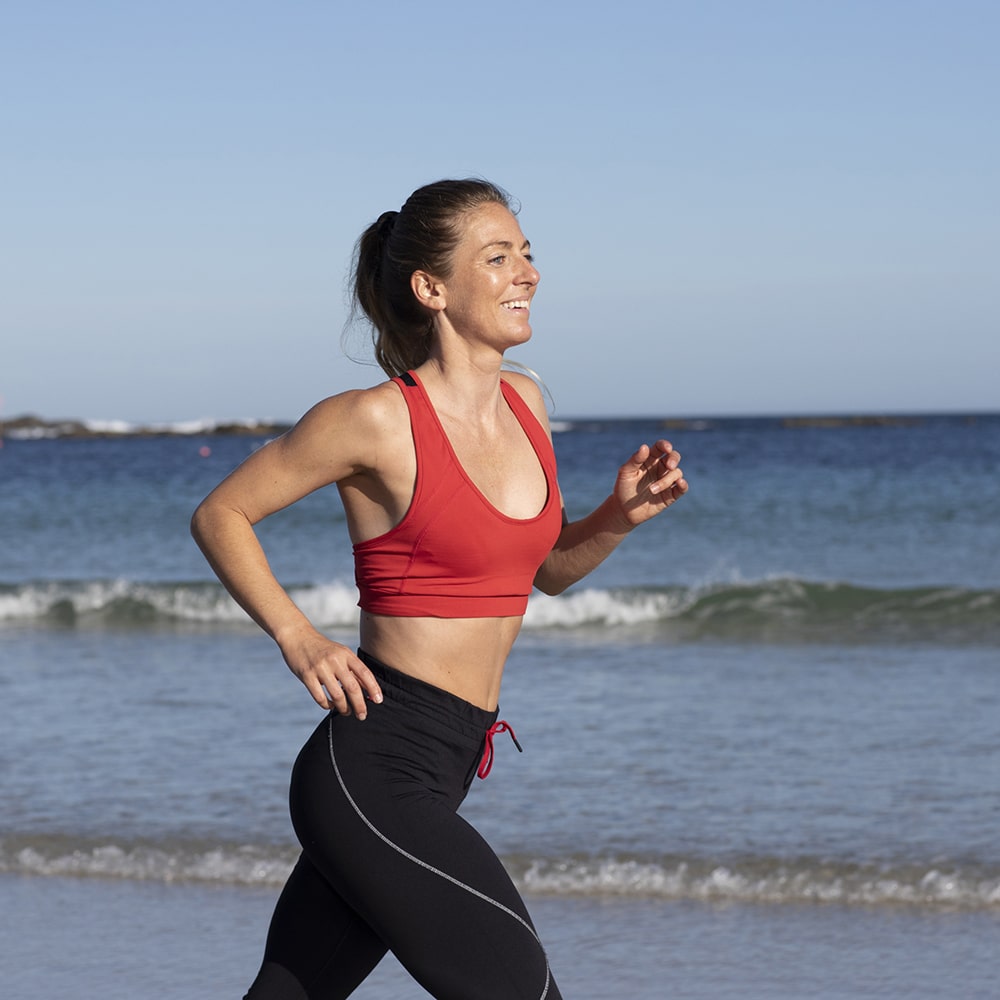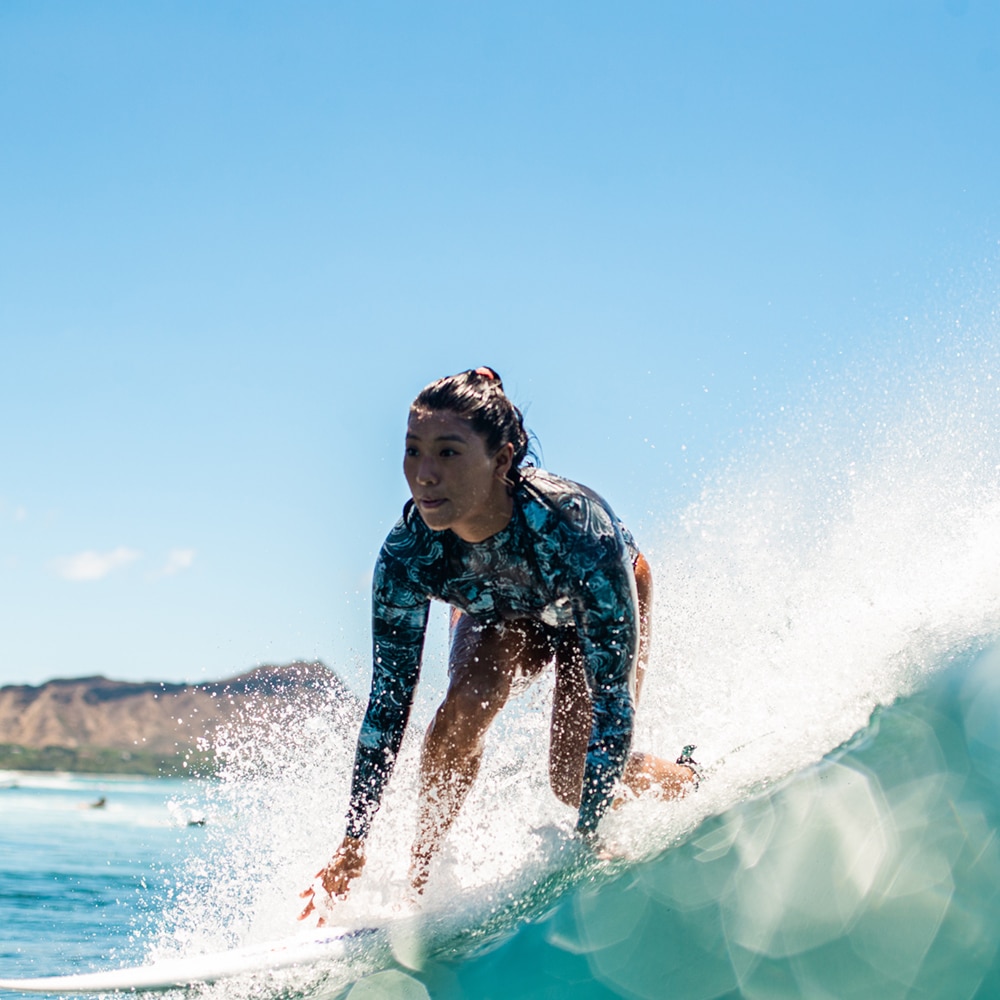 Sharing their knowledge and passion for all things saltwater, the team behind Vitamin Sea Collective reached out to women whose aim is to encourage positivity in mind and body. From professional surfer Mahina Maeda, fitness instructor Tehillah McGuiness and surf coaches Andrea "Mona" Picasso and Maya Degabrielle, to yoga instructors Nancy Goodfellow and Natalie Fox, the SurfGirl editorial team, dietician Alyce Tancredi, therapist Dr. Julia Colangelo, movement specialist Lauren Ferioli, it's an impressive collective of empowering women from around the globe.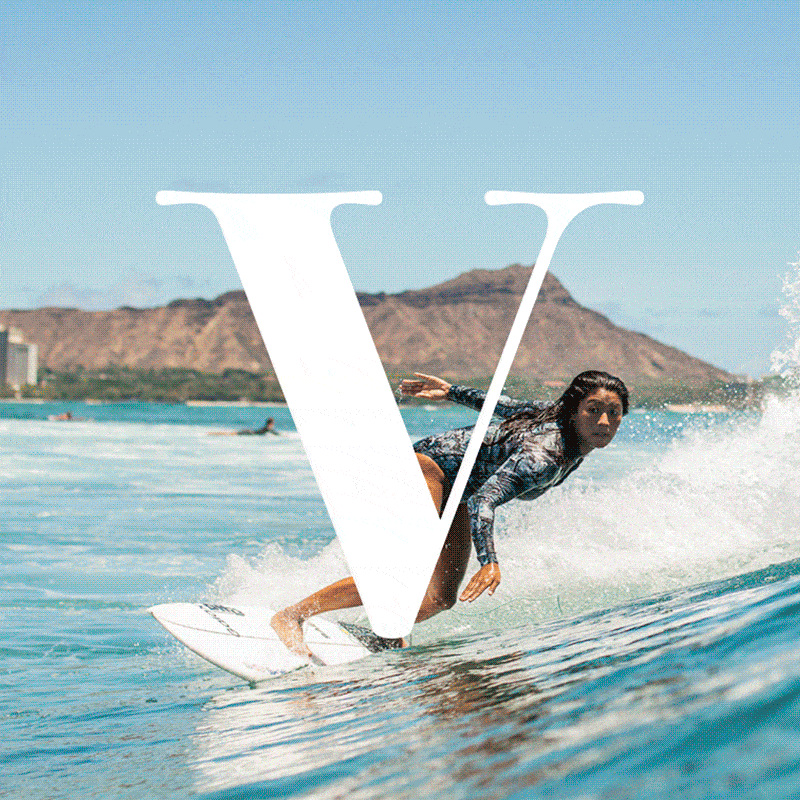 Sign up today, feel fitter, stronger, surf better and get a good dose of vitamin sea with the Vitamin Sea Collective. These are the main features on the platform;
Surfing
Surfing isn't easy to learn so we are here to help you to improve. With all our surf coaching tips in one place for beginner, intermediate and advanced surfers it's like having your own personal surf coach. We break down keep manoeuvres into easy to understand sections with tips on surf etiquette, motivation, technique, equipment and wave selection.
Fitness
The best way to increase your performance in any sport but especially surfing is to be fit. Fitness will help improve your surfing, making you toned, fit and strong to take on the challenges of surfing. We bring together fitness experts to offer a training regime from beginners to pros covering everything from workouts to flexibility.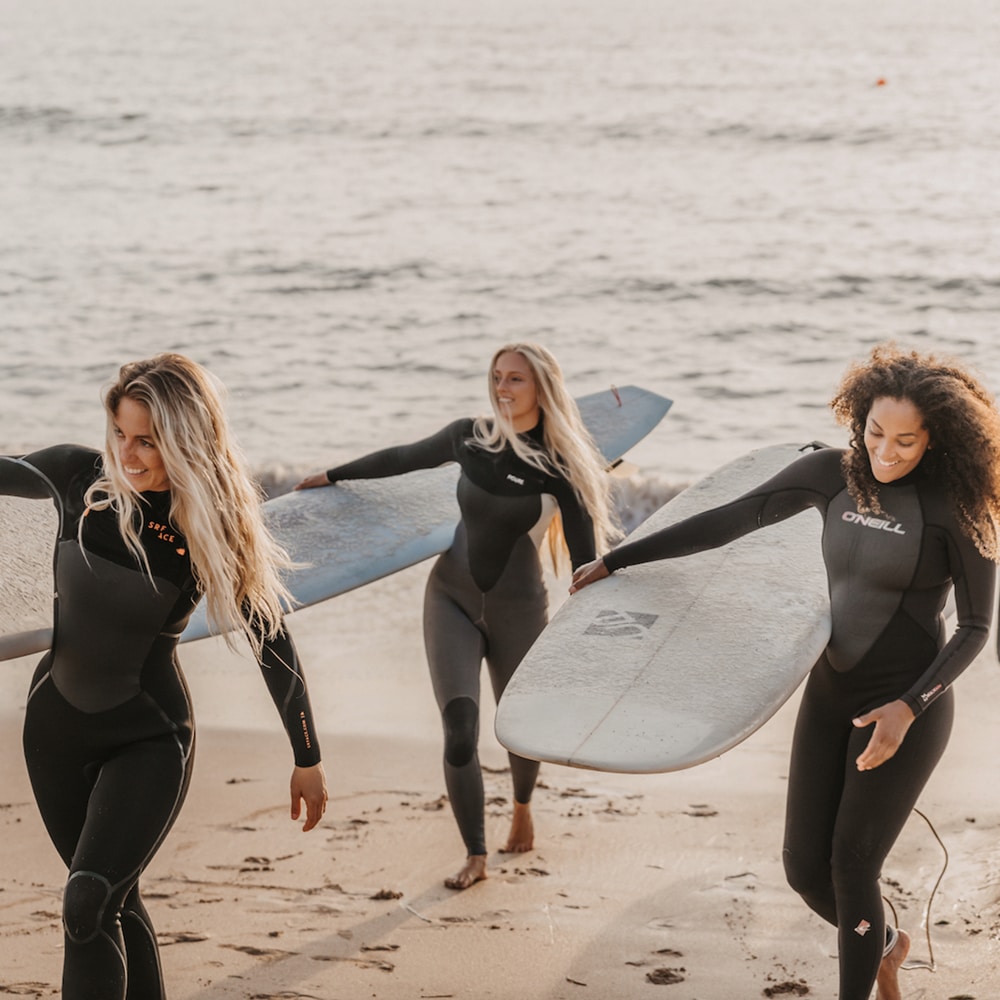 Wellbeing
We spend a lot of time by the ocean and we're aware of the stoke that brings and how relaxed it makes us feel. With this in mind we look at ways to restore and revitalise whether you live by the sea or far away. From guided meditation, breathing exercises to the benefits of coldwater swims.
Nutrition
A balanced diet is one of the key factors in improving your performance. If you're serious about getting healthy then upgrade your nutritional input with an organised approach and discover our wholesome recipes and tips.
Vitamin Sea Collective was borne out of the pandemic, with a big upsurge in SurfGirl social media due to our live fitness, yoga and mediation classes we put on during lockdown. When restrictions eased we thought it would be good to do something more permanent, especially as we received feedback that it had been a real lifeline. The benefits to mental health from staying positive, keeping fit and getting in the surf or by the ocean will be even more vital the second time around as we head back into further restrictions. Heading up the team, Vitamin Sea Collective and SurfGirl Assistant Editor Corinne Evans said: "As surfers the ocean is our passion, our playground and when we're facing our own stormy seas, our salvation," and this is what we would love to share with other salty souls around the country. 

"As surfers the ocean is our passion, our playground and when we're facing our own stormy seas, our salvation."

We are proud to be at the forefront of promoting women's empowerment and a positive outdoors lifestyle, so please join us and sign up to your 7 day free trial.