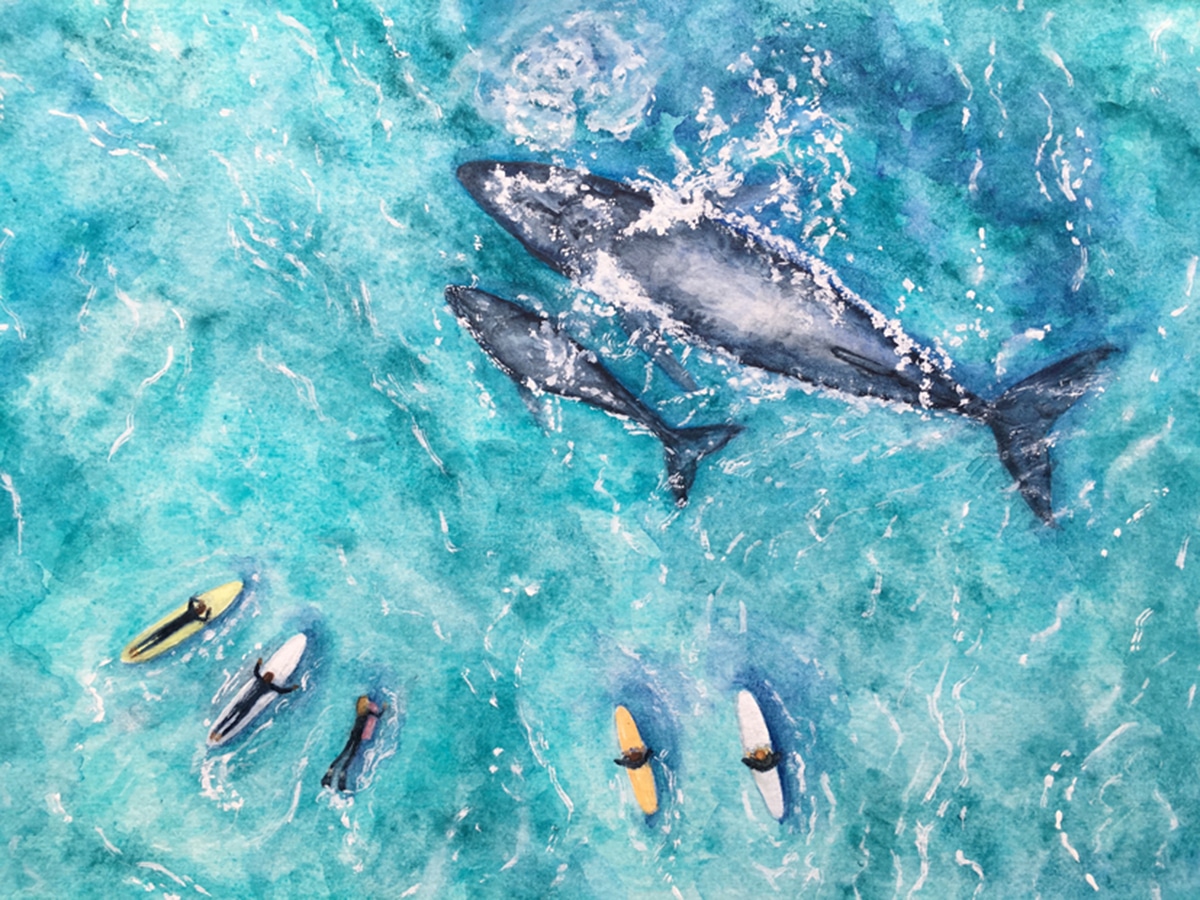 Artist Joy Clifton has released a new collection of work called 'Sharing the Surf' to help raise money for Surfers Against Sewage. The new collection explores the positive and peaceful relationship we can have with marine life that inhabits the ocean. Joy is donating 20% of all profit made on original paintings, prints and art greetings cards to Surfers Against Sewage
Joy, tell us a bit about 'Sharing the Surf" and how it came about?
I have always loved painting the ocean and marine wildlife; through my travels surfing and diving I have had some amazing wildlife encounters over the years from surfing with seals to diving with whale sharks. I wanted to create a series that explores the positive and peaceful relationship we can have with marine life that inhabits the world's oceans. In the paintings I explore how we can peacefully exist together and how we need to undo the damage we have done to their environment together. I also really wanted to give something back so I am donating 20% of all profit of the collection to Surfers Against Sewage from my original paintings, prints and cards.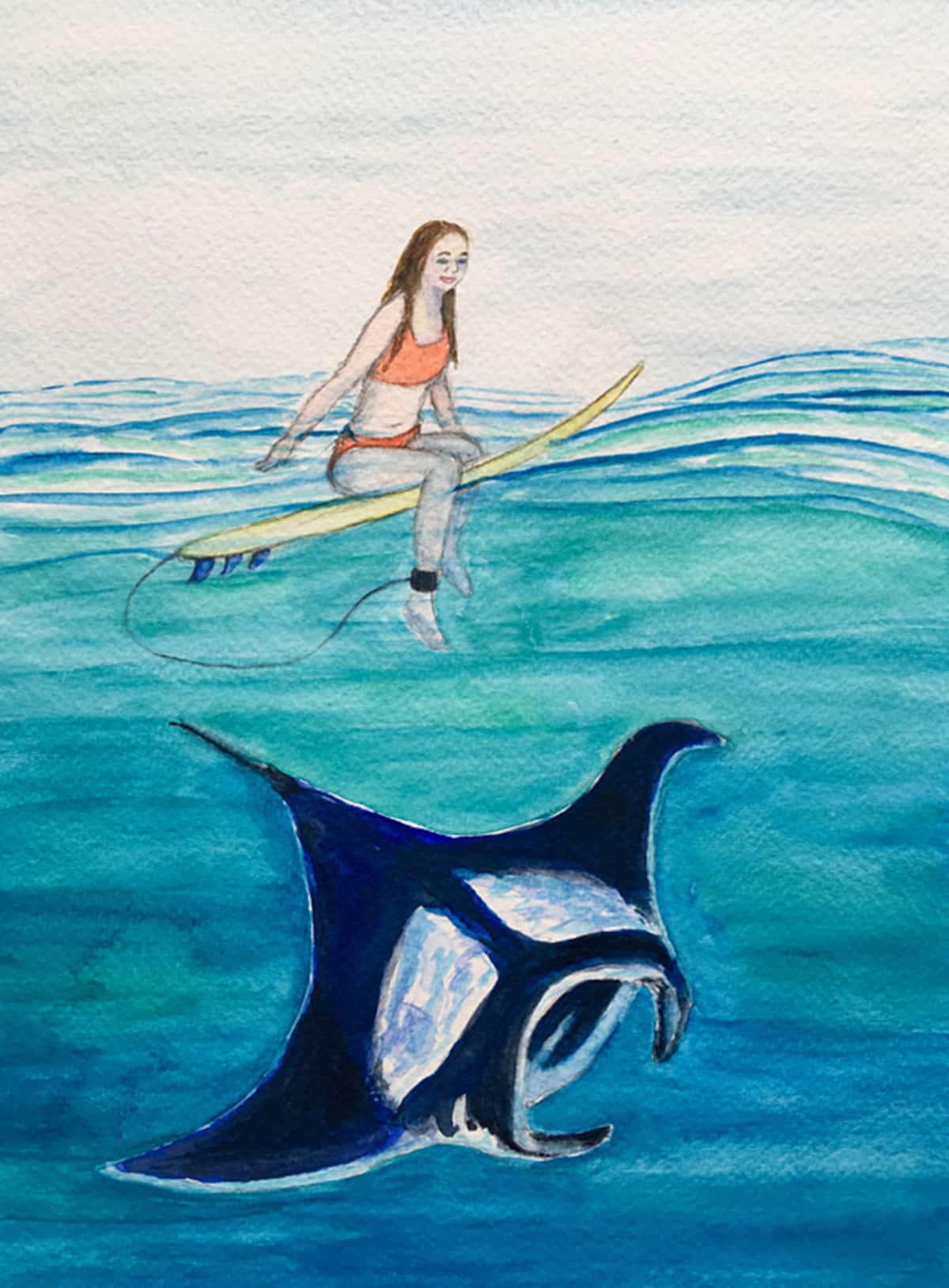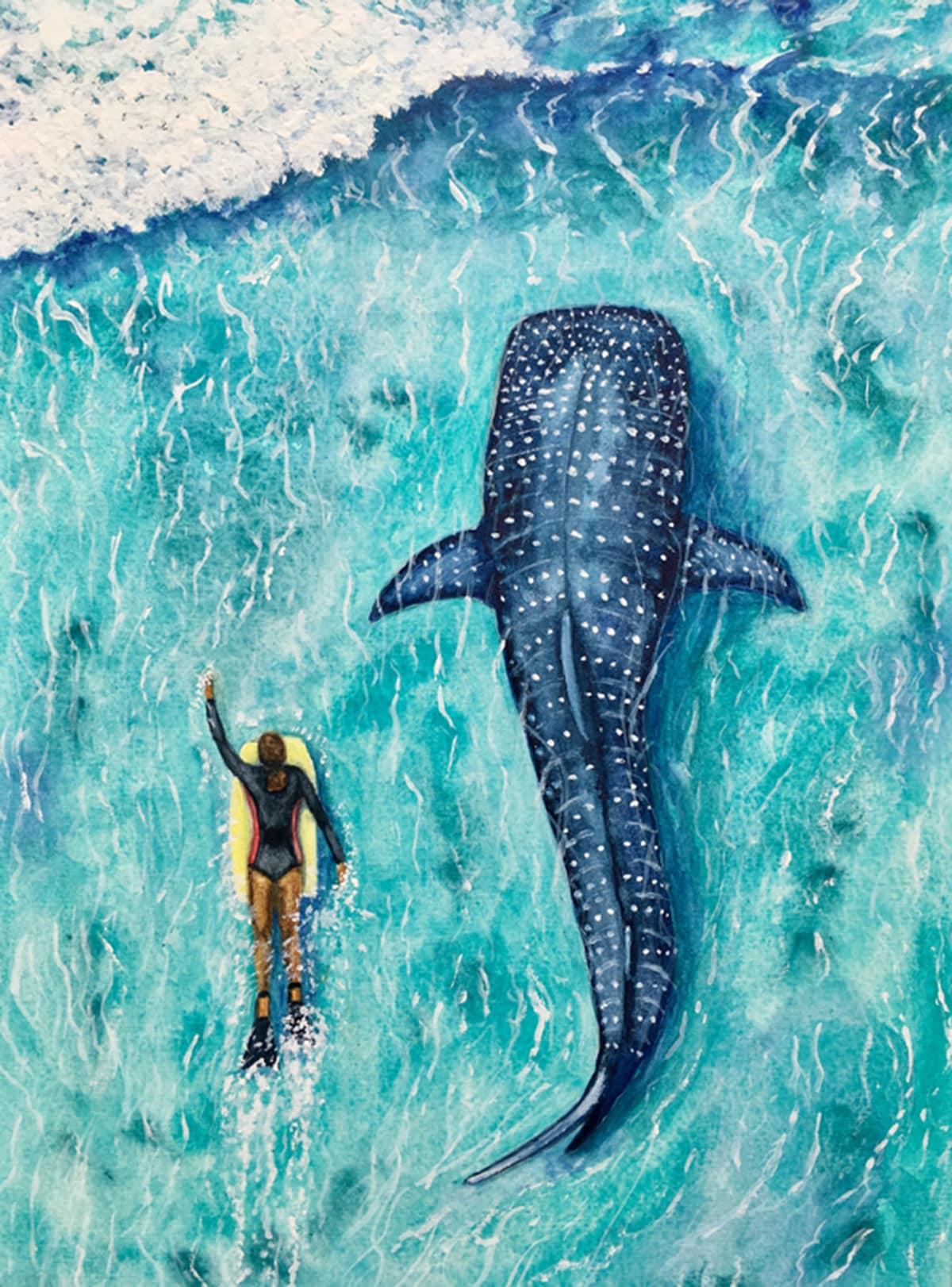 How and when did you start painting?
I started as a child, I loved painting wildlife and the sea. I then went on to study Illustration at University in Swansea and spent a lot of time surfing and that definitely started to begin to shine through in my work. I then worked as an art teacher for several years which I loved but I felt I never gave myself a real chance to produce my own work so I took the leap to work freelance as an artist five months ago. Currently I have my work with two online galleries and I am selling my work through my own website too. I'm hoping in the spring my work will be in a few galleries I am in discussions with.
How does the ocean inspire your work?
The ocean is a massive source of inspiration for me I have always been drawn to it from a young age. I came to surfing late as a teenager but I adore surfing and bodyboarding. I just love the freedom the ocean gives you, a place to reflect, a place to enjoy the sheer beauty in the colours even on a stormy day. I love scuba diving too and I just love being underwater and seeing a whole amazing new world under the waves.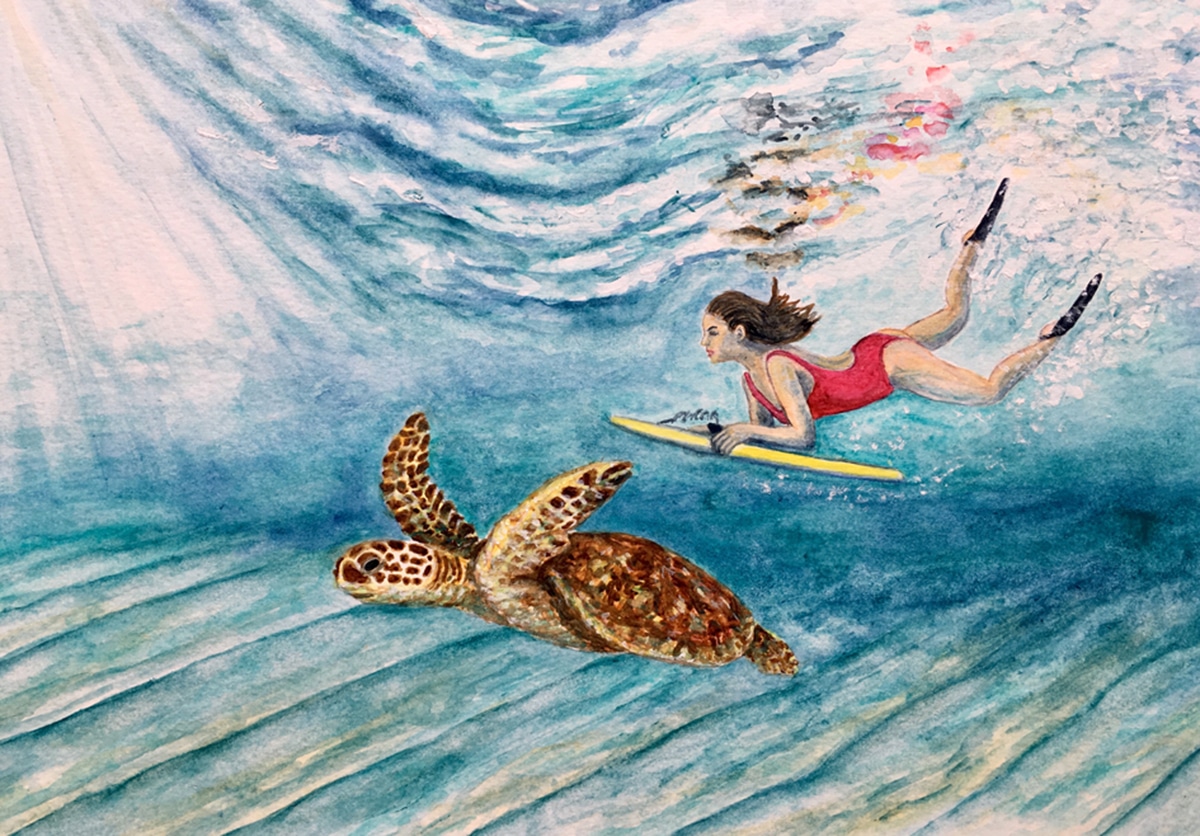 What's the motto that you live by?
Treat the environment with care, love and respect.

How important is it to you that you do something to help the environment?
I am so passionate about the environment and have always tried to make the right choices in my life to try to limit any negative impact. I really feel if we don't all do our bit now the damage done will not be able to be reversed. Change needs to come from us all to have an impact and to be heard at a national level. It is so important to me to also raise awareness and I am hoping that my artwork can be used as a voice for this. I have tried to make good choices about the materials I use in my process and I make sure they are environmentally friendly as possible.
What are your main concerns about the damage we are doing to our marine environment?
My main concern of the damage to the marine environment is the amount of plastic waste in the sea. Current estimates show that at least 8 million pieces of plastic are entering the oceans every single day. The worst thing about this is the impact it is having on marine wildlife. Recent studies have revealed marine plastic pollution in 100% of marine turtles, 59% of whales, 36% of seals and 40% of seabird species examined. 100,000 marine mammals and turtles and 1 million sea birds are killed by marine plastic pollution annually.