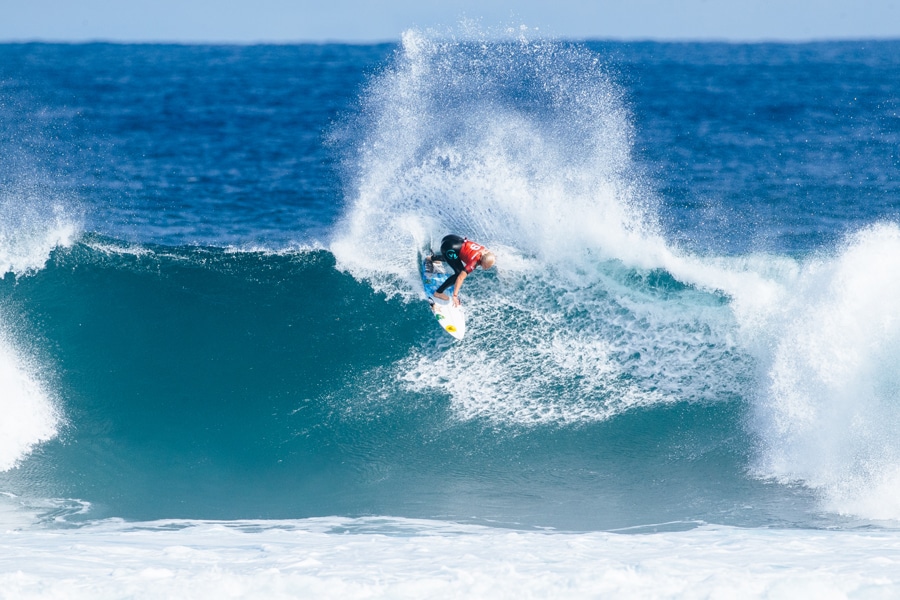 Tatiana Weston-Webb Credit WSL / Miers
Tatiana Weston-Webb (BRA) claimed victory today at the Boost Mobile Margaret River Pro pres. by Corona, the fourth stop on the 2021 World Surf League (WSL) Championship Tour (CT). It was a massive day of action as Main Break turned on super clean four-to-six foot surf as 2021 saw two fresh faces holding the winner's trophies for the fourth stop of the CT season.

Tatiana Weston-Webb Claims Second CT Win, Jumps to World No. 2
Tatiana Weston-Webb (BRA) has earned the second CT event win of her career after besting seven-time WSL Champion Stephanie Gilmore (AUS) in the Final. The 25-year old posted an excellent 16.23 two-wave score (out of a possible 20) to Gilmore's 15.00 for the win at Main Break in Margaret River.
"I can't explain how incredible this feels," Weston-Webb said. "Steph is one of the best surfers of all time and was always someone I looked up to so much, so it was incredible to come up against her in a Final. You don't often get to surf against a seven-time WSL Champion so this feels amazing. I'm just thankful I took a win after a second-place finish at the last event."
En route to her Final victory, Weston-Webb eliminated local hero Bronte Macaulay (AUS) in the Semifinals.
"I want to say that this win is for the Macaulay family," continued Weston-Webb. "I came up against Bronte earlier today and seeing her show up for her heat was so brave. I can't imagine what she has been going through. They are an amazing family with so much love and are such a big part of surfing here in the West and my condolences are with them."
Following today's win, Weston-Webb has secured the best start to a CT season and now jumps to World No. 2 on the leaderboard. With the new Rip Curl WSL Finals format, Weston-Webb has put herself in a strong position to lock herself into the Final 5 for a chance to win the 2021 World Title.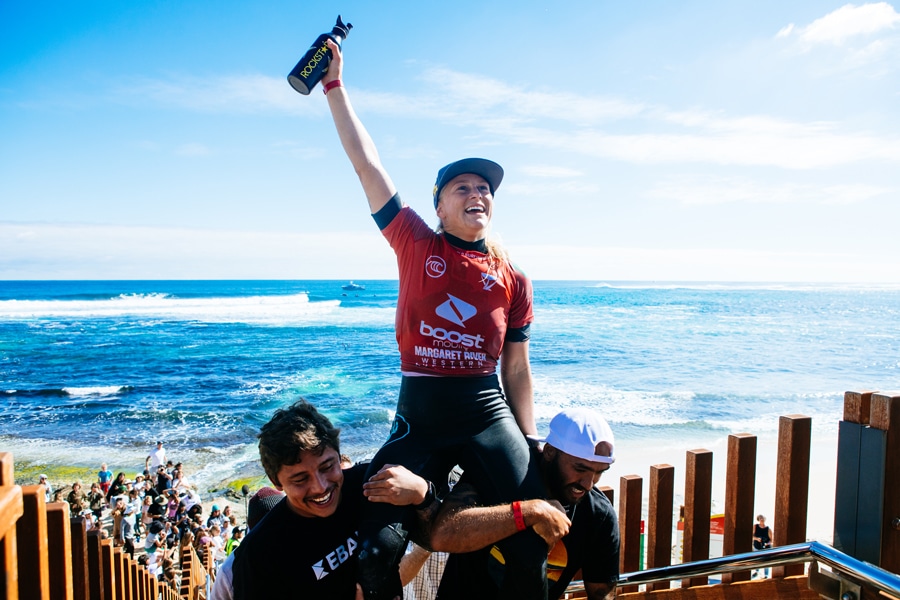 Finals Breakthrough for 7x WSL Champion Stephanie Gilmore
Seven-time WSL Champion Stephanie Gilmore (AUS) earned her best result of the season and her highest placing in Margaret River with a runner-up finish today at Main Break. In her 47th Final appearance, Gilmore was looking to clinch her 32nd CT victory, but it wasn't to be as Weston-Webb pulled out one of her bigger performances to overcome Gilmore. Gilmore will now head to the Rip Curl Rottnest Search sitting in third place on the world rankings as she looks for her first victory since 2019.
"At the start I let Tatiana take that good one when I had priority and she got an 8.50," Gilmore said. "That threw me off from the start, but I did keep positive that I could do it. I know I can get a 9.50 at this spot, but Tatiana is such a tough competitor and amazing surfer so I'm really just stoked to have made the Final out here. This is not a strong location for me, so I'm just stoked to have made the Final here for the first time. Tatiana is such an amazing competitor and her backhand is so strong especially on the closeout section here at Main Break, she was always going to be tough to beat. I'm looking forward to heading to Rottnest now and hopefully get past the Quarterfinals once again."
Bronte Macaulay Equals Career-Best Result on Home Soil
The opening women's Semifinal saw Bronte Macaulay (AUS) paddle out with huge support from the surfing world and local community. Macaulay showcased incredible commitment and courage throughout her heat, posting the highest single wave of the matchup but was unable to find a backup. Weston-Webb won the heat to progress into the Final, while Macaulay took her best result at Margaret River and the equal-best result of her career along with gaining huge admiration from her fellow competitors and surf fans around the world.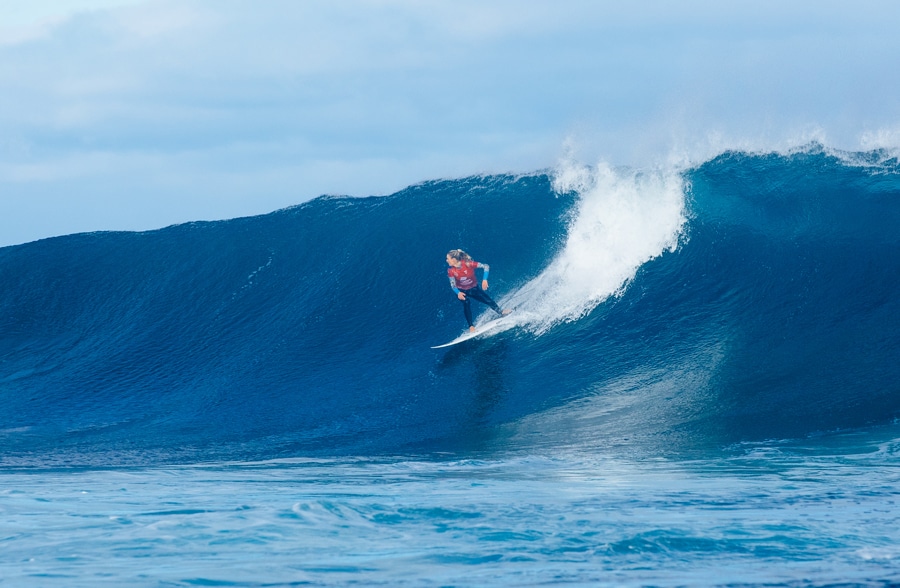 Bronte Macaulay (AUS) in Semifinal 1 at the Boost Mobile Margaret River Pro pres. by Corona. Credit: © WSL / Miers
Carissa Moore (HAW), who led the rankings heading into this event, looked certain to progress into her third Final of the season as she tore through the field posting massive heat totals in every round but the semifinals where she was pipped at the post by eventual runner-up Gilmore.

Boost Mobile Margaret River Pro Women's Final Results:
1 – Tatiana Weston-Webb (BRA) 16.23
2 – Stephanie Gilmore (AUS) 15.00
Boost Mobile Margaret River Pro Women's Semifinal Results:
HEAT 1: Tatiana Weston-Webb (BRA) 12.27 DEF. Bronte Macaulay (AUS) 9.00
HEAT 2: Stephanie Gilmore (AUS) 12.24 DEF. Carissa Moore (HAW) 12.00
WSL Women's Championship Tour Leaderboard Final 5:
1 – Carissa Moore (HAW) 29,970 pts
2 – Tatiana Weston Webb (BRA) 26,495 pts
3 – Stephanie Gilmore (AUS) 22,035 pts
4 – Caroline Marks (USA) 21,305 pts
5 – Tyler Wright (AUS) 19,965 pts