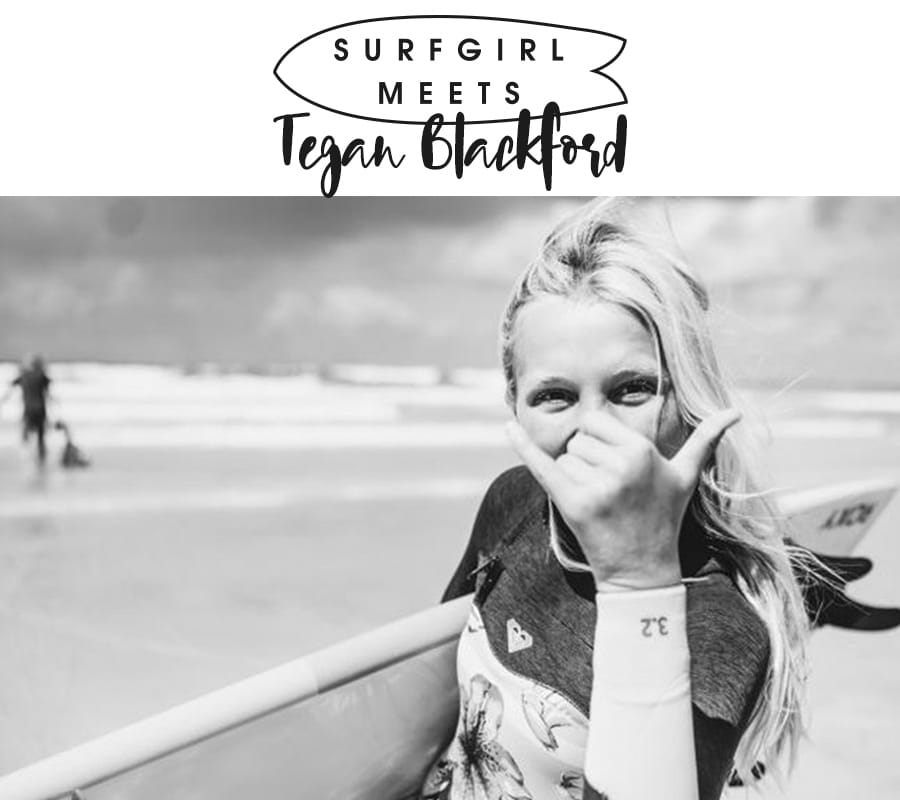 Tegan Blackford has lived and breathed surfing from a young age and the hard work has paid off as she's now realised her dream and has been sponsored by Roxy. Good work! Here we find out about the UK's new super grom.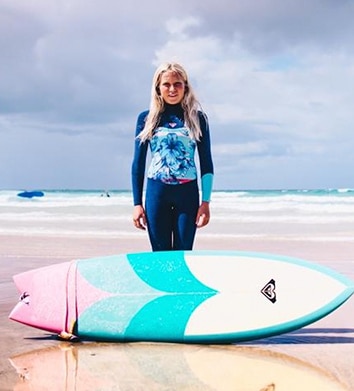 Tegan, where are you from?
I'm from Crantock, just outside of Newquay which is a small English coastal village on the north coast of Cornwall. I love living so close to the sea and that I can walk from my front door to the surf within five minutes.
You've just come back from Bali what was that like?
Bali is amazing not only for its waves but also its culture, people and great food. Its so nice to ditch my wetsuit after the long winter as it gives you such a sense of freedom to surf in a bikini. At my home break I can sometimes be one of only a handful of people out so I find the hardest contrast in Bali the crowds, but the waves are well worth waiting for.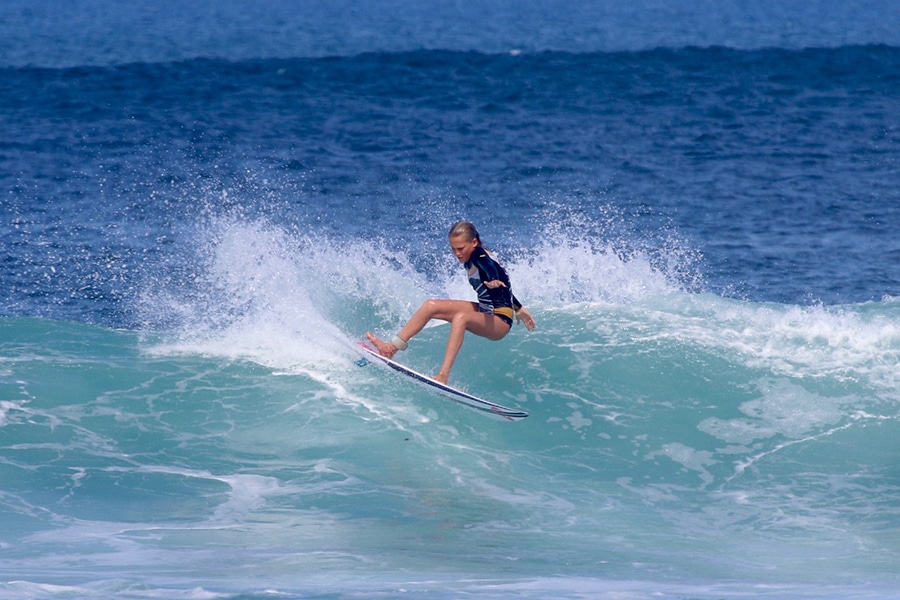 You've just been sponsored by Roxy, was that one of your dreams?
Being sponsored by Roxy is every surf girls dream. I love being a brand ambassador for Roxy as its all about celebrating the empowerment of women in action sports. Its about feeling beautiful and strong in your own skin and encourages young girls to dream big and shoot for the stars.
How did you get on in the English Nationals this year?
In 2017 I won the under 12's, and in 2018 I won the under 14 division. This year thought I would give the under 16's a shot and was chuffed to bits to walk away with the win. I also entered the under 18's longboard division and also took the title so it was a double celebratory victory.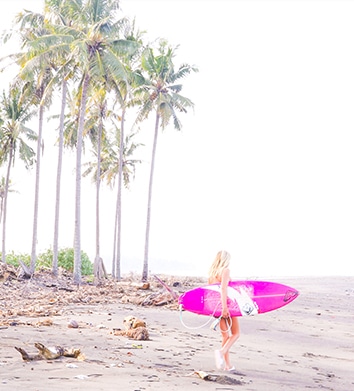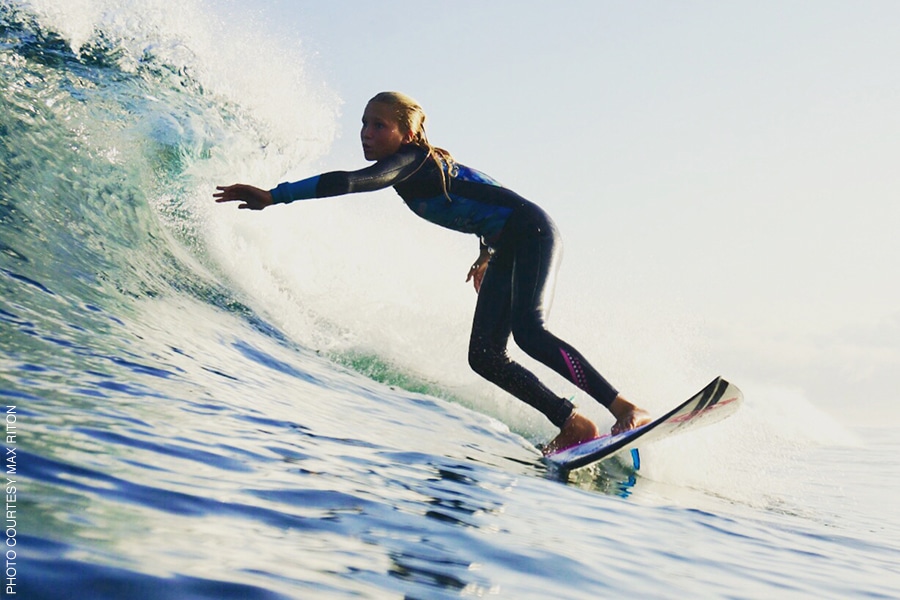 Who's your fave surfer on the women's world tour?
If I could take elements from any three surfers, I would really aspire to surf like the Queen: Steph Gilmore because of her style, grace and flow. I would then take the power of Caroline Marks backhand snap and lastly Sally Fitzgibbons for having the biggest smile and and positive attitude, not only towards surfing but also her whole health and fitness focus.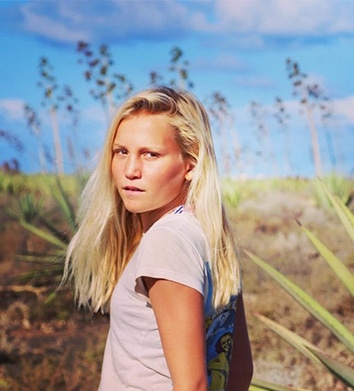 How about in the UK?
I really look up to Lucy Campbell and Peony Knight who both surf with style and are super committed to giving the QS a good shot this year. Ellie Turner is also storming both the Junior and and QS tour. I think that we all have her to thank for bringing up the standard of young girls surfing in the UK and setting the bar so high. She has really put British surf girls on the map and giving us all something to aspire to. Emily Currie is also great as she can turn her hand to both short and longboarding while surfing with real power.
What are you listening to at the moment?
Rudimental
How would you describe your life right now in 5 words?
Surf, Eat, Sleep, School, FUN!