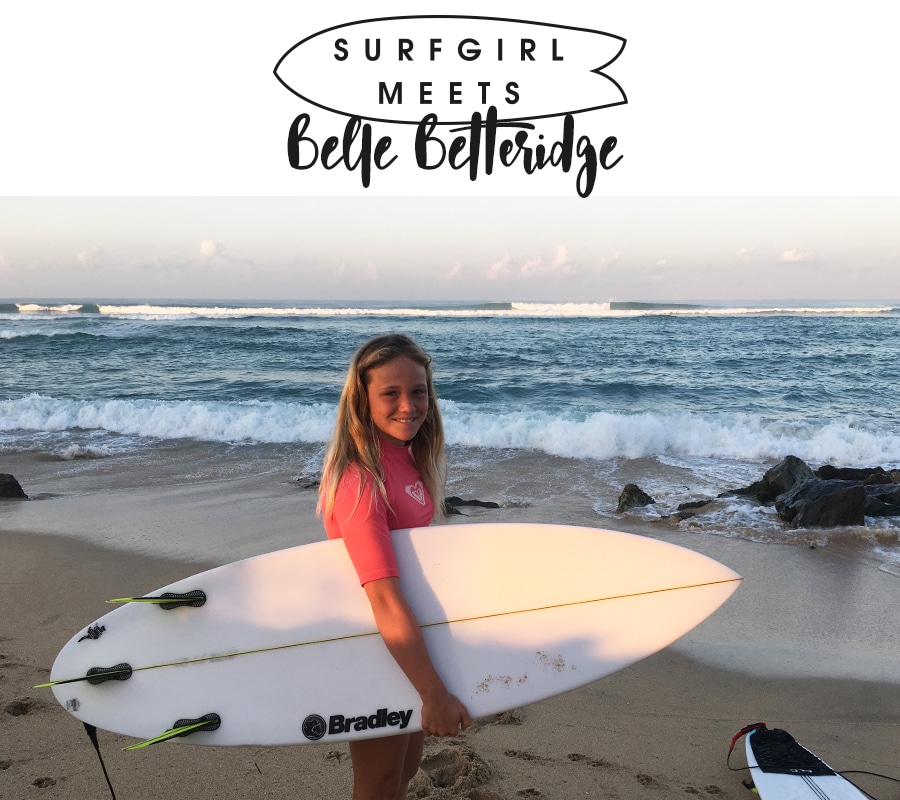 From time to time, we come across surfers who have undeniable natural talent, and a hunger for the sport that stands out amongst the rest. One such surfer is Devon surfer Belle Betteridge. A 13-year-old surfer from Croyde in Devon, who after a suffering a severe neck injury due to gymnastics on the back burner and give surfing her full attention. We caught up with Belle to find out what she has planned for 2020 and what it's like to be homeschooled.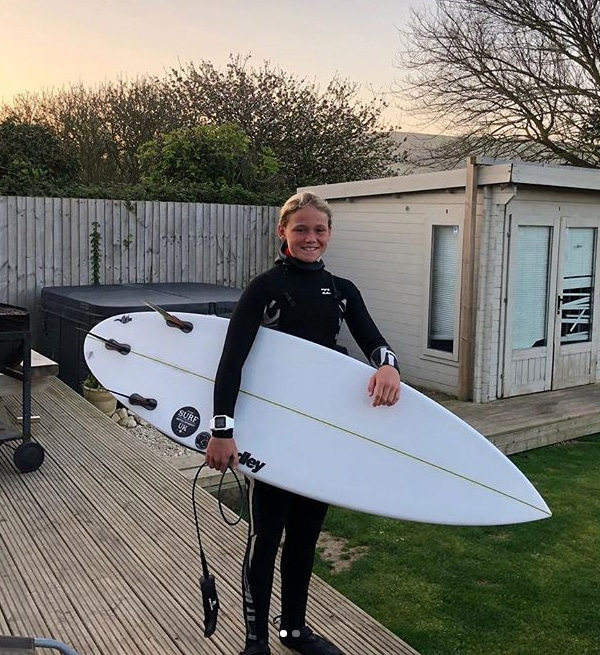 Name: Belle Betteridge
Age: 13 years old
Location: Just behind the beach in Croyde.
Years Surfing: Around 3/4 years
What made you want to learn to surf?
I feel like this a one-word answer, Dad! My Dad and Beau were surfing together on most days. Then, the two of them were going to Morocco and France on their own, and I didn't want to miss out on travelling, so I started surfing more and more and fell in love with it.
Do you surf with a crew of friends or are you a solo surfer?
Well, I surf a lot on my own, but I love to surf with Beau and Dad, so I usually surf with them. I also train with the Surf development crew three times a week.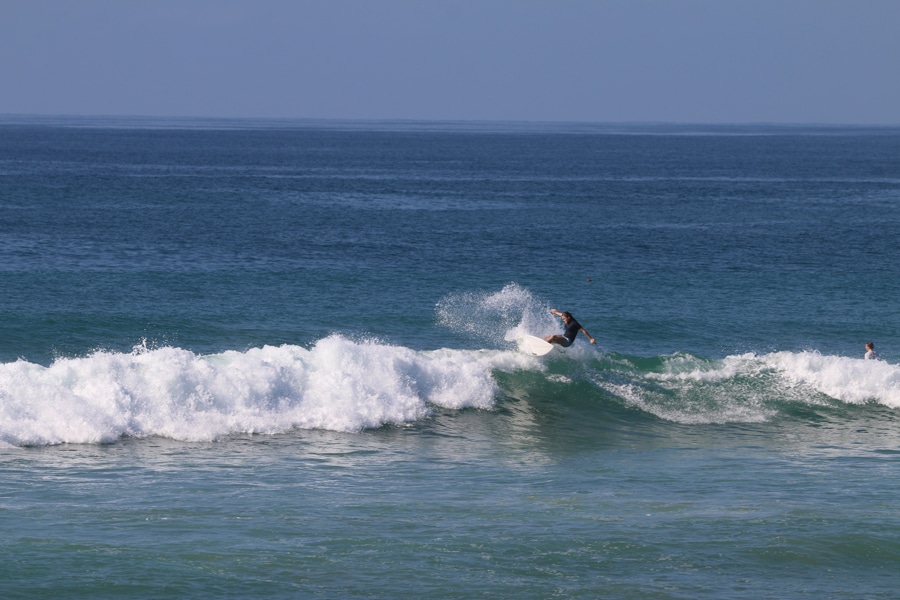 What is it about surfing that keeps you wanting to get back in?
I love to surf, whether it's middle of winter at home in Croyde or somewhere hot and sunny surfing in boardies. I want to keep on getting better, surf bigger waves, and do bigger turns.
Who are your favourite surfers to follow on social media? 
From the girls its Lakey and Carissa. They are such sick athletes and role models from the boys its Nathan and John John Florence. I want to surf like them!
We saw from your social media feed that you're homeschooled. How have you found this? Has it meant you can travel a lot more?
I love the freedom of homeschooling; I can fit my education around surfing, so I don't miss any sound waves. I am on track to take my GCSE's 2 years early. I started home school when I was nine because I was training 20 hours a week at gymnastics and competing nationally. I had a severe neck injury while training at the gym, and I had to have six months of rehab. I then decided to focus on surfing. Mum and dad then persuaded Beau to leave school and home school so we could travel without being tied to one place. In the last 12 months, we have been to Cape Verde, Portugal, Scotland, Ireland, Jersey and to Sri Lanka 3 times to train with Dave and Pat Renaud at Shaka Surf Camps.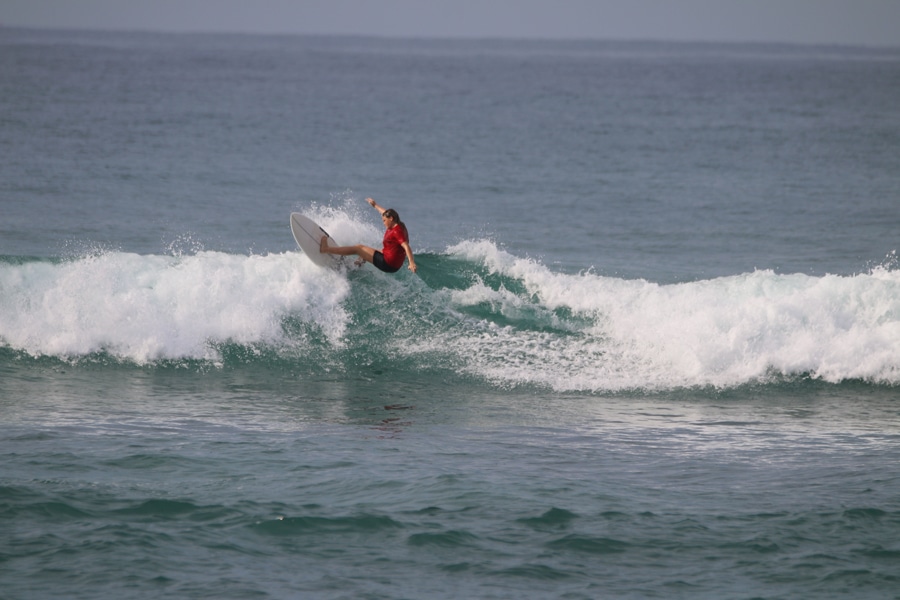 You did well in the UK competitions last year, what are your plans for 2020 spring and summer seasons?
Thanks! I love to compete if I could surf heats every day I would, and the comps have been fun to do this year. We are back to Sri Lanka straight after Christmas with mum for six weeks then back home the middle of February. Depending on when The English Nationals are this year we are planning to head to Nicaragua in March, then Ireland in the spring. After that, I'm not sure yet! I'm also planning to do all the UK competitions again and hopefully a couple of the Pro Juniors.
Where do you want to go with your surfing? Would you like to be surfing on the world stage or travelling the world as a professional, free surfing, or something completely different?
I want to compete! I want to compete for my country and travelling the world competing is my dream. I watched the gymnastics at the last 2 Olympics and always had that as a goal of mine. Now surfing is included in the Olympics maybe I will get my chance to compete on the world stage.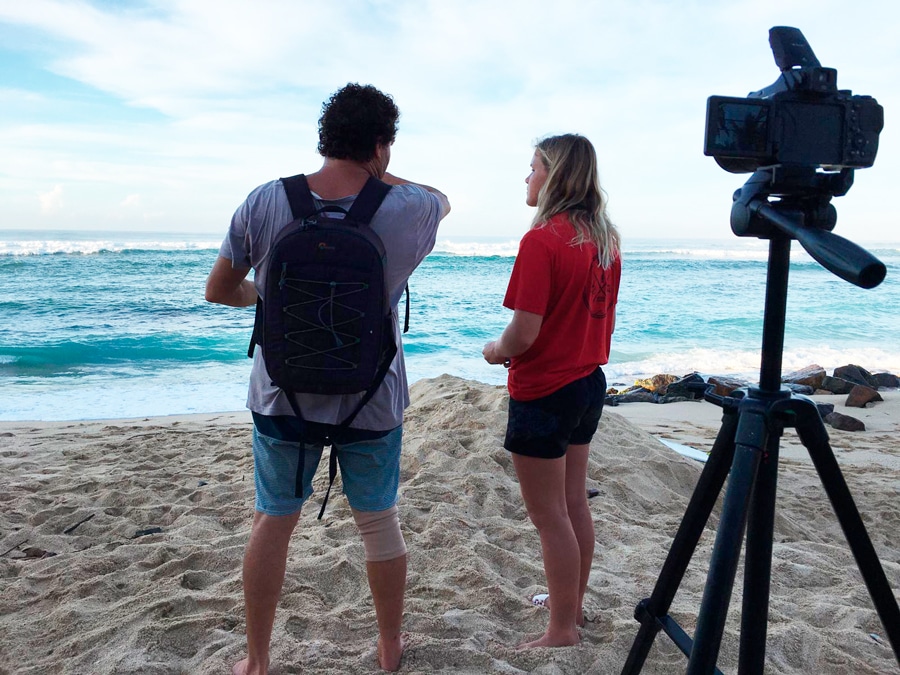 "Surfing makes me feel Epic."
Belle Betteridge