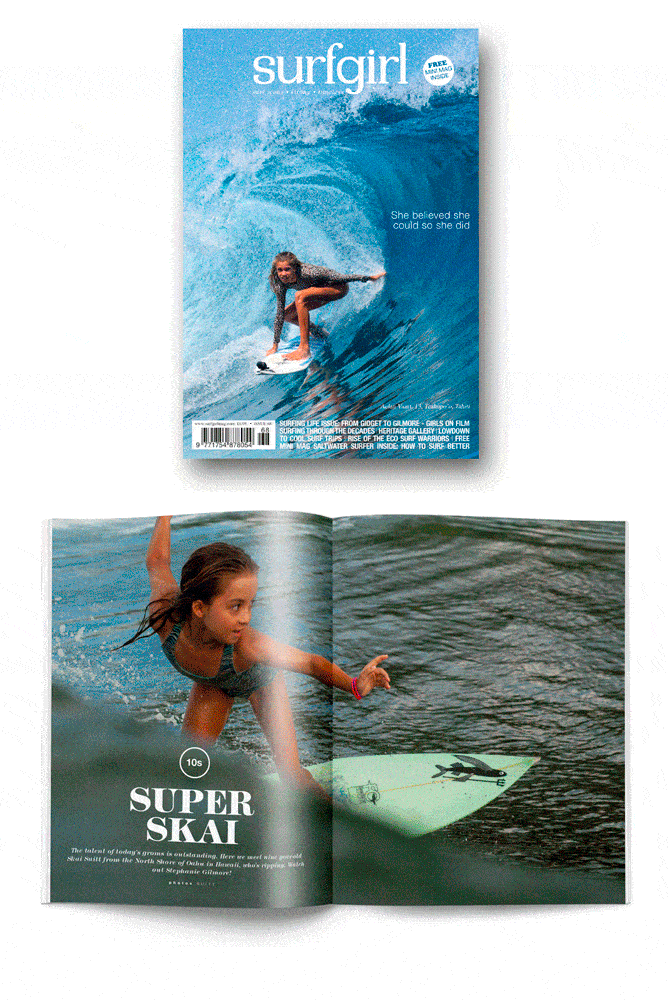 "She believed she could so she did"
Our cover quote sums up the girl power vibe of the new issue. 13 year old Aelan Vaast from Tahiti is on the cover and it's incredible to see a photo of someone so young surfing such a heavy wave as Teahupoo, which is usually reserved for the most experienced surfers.
The stories of female surfers surfing throughout the decades from under 10s to over 70s is so inspiring. From ex world champions to school teachers, nothing holds them back and it goes to show that you're never too young or old to enjoy surfing.
Surf queens and icons. We look back at the resilient pioneers and trailblazers who've helped this generation of female surfers get where they are today.
The environment and climate crisis is always forefront on our minds so we examine ways in which we can help, one step at a time.
Fancy a surf trip? We get the insider lowdown on where to go, what to do, and all the local hot spots at some amazing surf destinations.
Plus in this issue there's a free mini mag 'Saltwater Surfer'. It's a guide to help you surf better with beginner to pro surfer tips and lots more.