Indonesia is the ultimate dream destination for surfers, with waves and good times awaiting wherever you decide to head. Land camps, boat trips or a bit of both – there are enough options to keep you exploring for years.
You can't mention Indo and surfing without mentioning Bali, the surfing hub of this part of the world. With an almost non-stop supply of swell from April through to October, combined with consistent offshores during the dry season, it produces some of the finest waves on the planet. Bali has naturally become a popular destination for travelling surfers and at times it can get pretty hectic in the water, but with a little adventurous spirit, or early starts, uncrowded perfection is still very much attainable. Some of the better known breaks that advanced surfers will want to experience include Uluwatu, Padang Padang, Bingin, Canguu, Nusa Dua and Keramas. For beginners and intermediate surfers, there are several more forgiving breaks, among them Balangan (on a small swell) and Dreamland and Kuta Beach.
Head east from Bali and you've got the islands of Lombok, Sumbawa and Sumba. Lombok's Kuta (not to be confused with its namesake on Bali) is a quaint surf town on the south coast of the island offering a whole range of super fun waves. Mawi is a consistent left, while Gerupuk is a huge sweeping bay that is home to five different spots, both lefts and rights. Located three hours from Kuta, Lombok's Desert Point is regularly on the best waves in the world list. Purely for pros, it's not consistent but when it works, Deserts is pure mechanical perfection.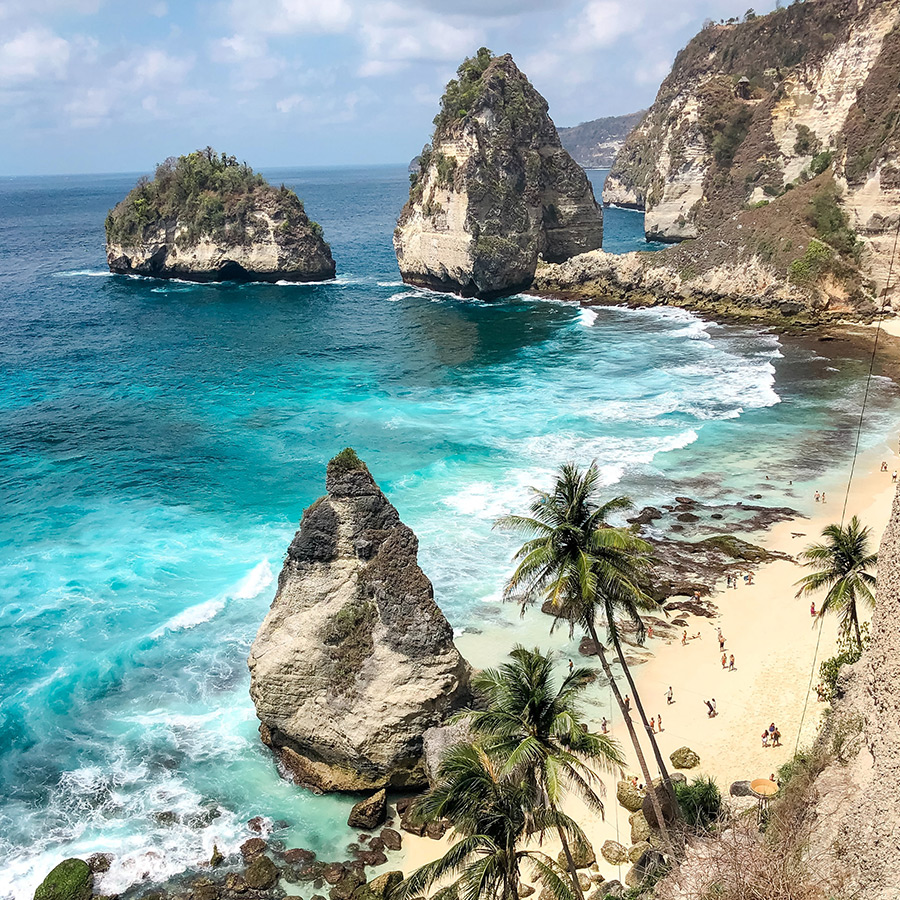 When to go:
  There's waves all year around. Peak season for bigger waves are from May to September for Bali, when the southeast trade winds blow offshore almost every day. For Lombok there is less wind from October to April in the Kuta area.
Airport: Fly into Denpasar (DPS) on Bali and Lombok International Airport (LOP) for Lombok.
Rubber: No – bikinis all year round.
Watch out for:  In Bali the water, the crowds and shallow reefs are the main hazards. On land, beware of all manner of crazy drivers and the local police force's bogus fining system. In Lombok watch out for sharp coral at the Desert Point reefs.
After dark: Bintang all round.