Discover the tropical island of Lombok, just a stone's throw away from Bali. Spend a fun week of surfing and yoga, make great connections, and progress your surfing. All this while staying in a beautifully designed surf and yoga hotel, serving tasty and creative food,  surrounded by nature.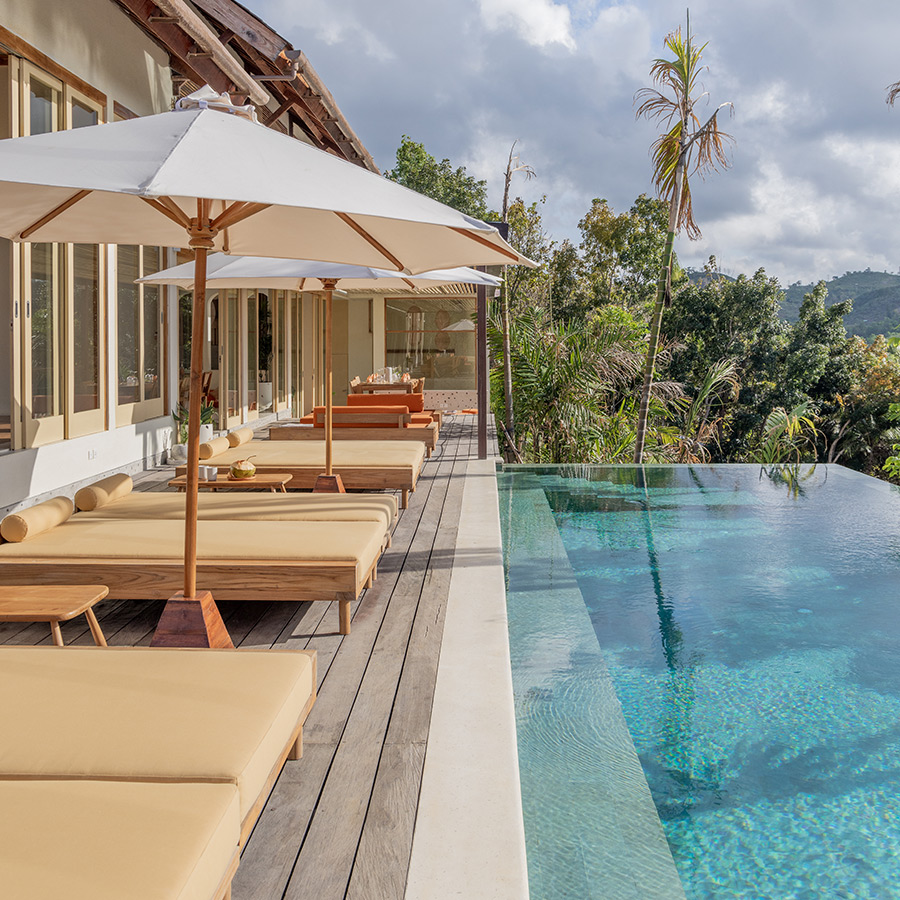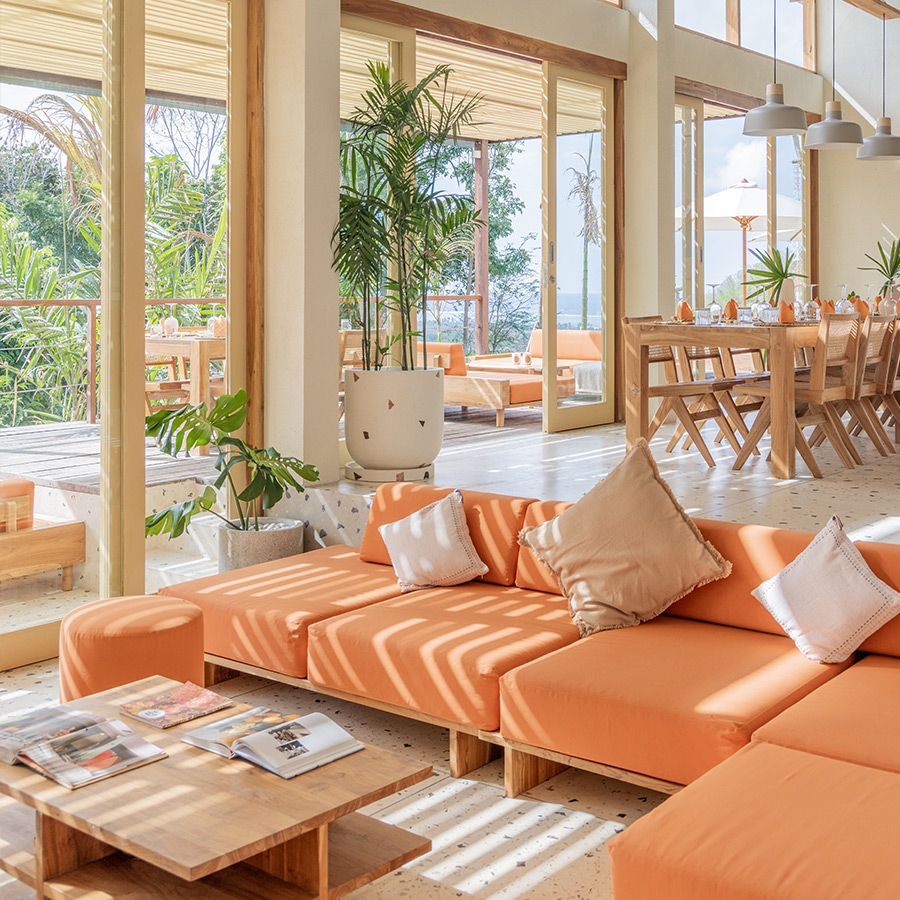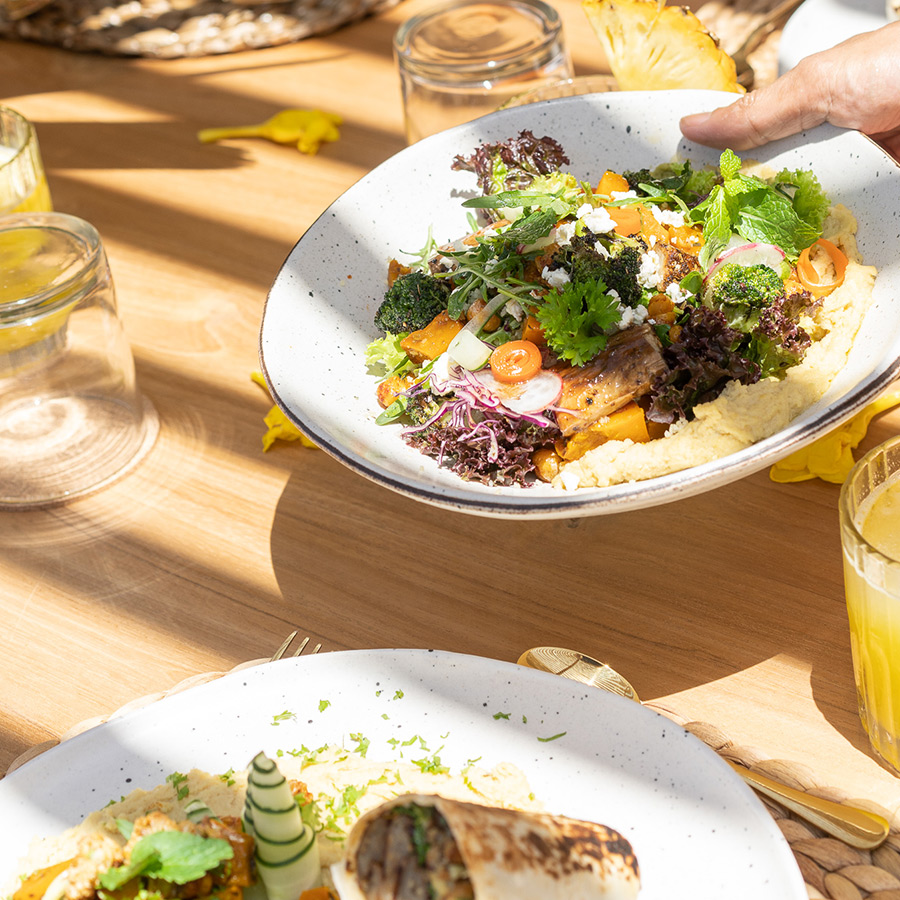 Where is Xanadu located? 
We have two locations in Kuta. Our flagship property, Xanadu Retreat, is perched on a hill, amongst lush nature, overlooking the ocean. We also have a smaller property, Xanadu Village, in the heart of Kuta.
What is the difference between the Retreat and the Village options? 
Xanadu Retreat is our brand new flagship property open since September 2022. It is a luxury surf & yoga hotel perched on top of a hill (a 5-min drive from the town centre), with ocean views from the infinity pool and the yoga shala, a  spa, and a restaurant. We're about to add an ice bath to include this option in our breath-work workshops, too! Whilst Xanadu Village is our first-born cute and cozy 6-room property in the heart of Kuta with a swimming pool, garden views, and a rooftop yoga space. 
What's unique about this part of the world?
Lombok is full of pristine white sand beaches and still uncrowded waves. What we love the most about this part of the world is the laid-back nature of Kuta town and the uber-friendly atmosphere in the water. This is probably why you see a lot of female surfers around here – great vibes in the line-up!
Is this a female-only camp?
No. We do get a lot of solo female travellers, but we also welcome guys.  
What retreats do you run?
We run all-year-round surf & yoga retreats (yes, you can surf here all year round!) as well as special Longboard Weeks with amazing international longboarders as guest instructors. We also work with retreat organisers on bespoke surf & yoga retreats.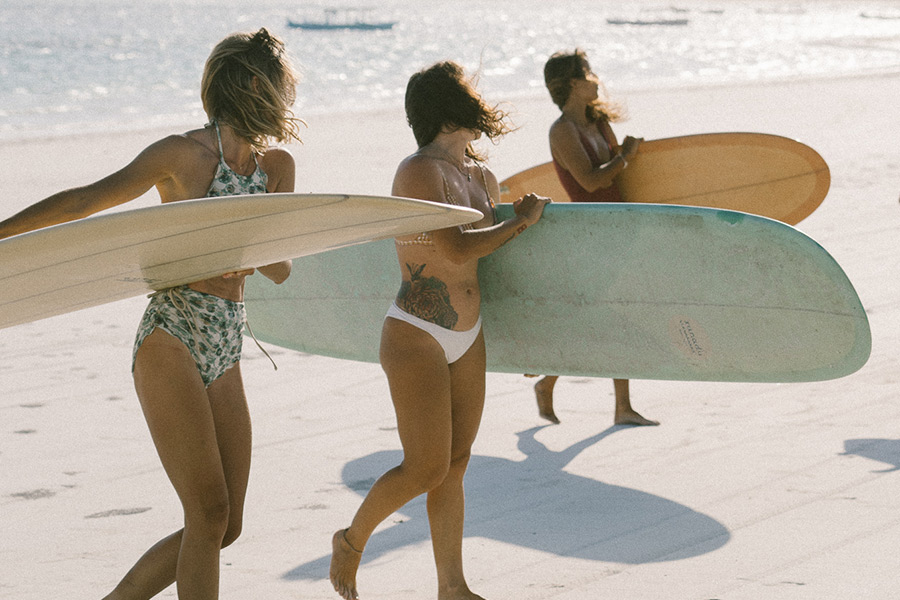 What do the packages include?
The all-year-round surf & yoga retreat package includes daily surf, yoga, breakfast, welcome dinner, surfboard rental, video analysis, surf theory, surf strength and mobility training, a Sasak culture and cooking workshop, sunset meditation trip, and a daily healthy snack.
Is this suitable for all levels of surfers?
Yes! We welcome all levels of surfers and split our guests into smaller groups based on their level. Our guest-instructor ratio is 2:1.
What's on the menu?
Shakshouka, pineapple pancakes, scramble sambal, freshly baked sourdough, home made peanut butter, bananas from the tree in the garden, tuna protein bowls, mahi-mahi skewers, vegetarian parmesan, mushroom burgers, Indonesian food and more!
What does a typical day/schedule look like at Xanadu?
Every day at Xanadu revolves around surfing and we adjust the daily schedule according to the tides and surf conditions. Breakfast is always together, and then yoga is usually scheduled in the evenings to finish off with a deeper stretch and be ready for the next day's surf. Throughout the week there's video analysis, surf theory, a sunset meditation trip, surf strength and mobility training, plus a Sasak culture and cooking workshop.
What's the surf like in Lombok?
Fun! We have a range of waves suitable to all levels of surfers. Most of the breaks are reef breaks, but not the sharp ones you should be worried about (reef booties are not needed). You can expect long rides and a very friendly atmosphere in the line-ups, plus uncrowded waves and a couple of secret spots!