Since 1995, Kima has been creating epic surf adventures and uniting fellow surfing fanatics. And now, their latest and greatest camp in the thriving hotspot of Canggu, Bali is guaranteed to blow your mind!

With an array of mind-blowing features and activities, this place offers more than just a typical surf vacation. Get ready to experience the ultimate surfing paradise that will exceed all your expectations!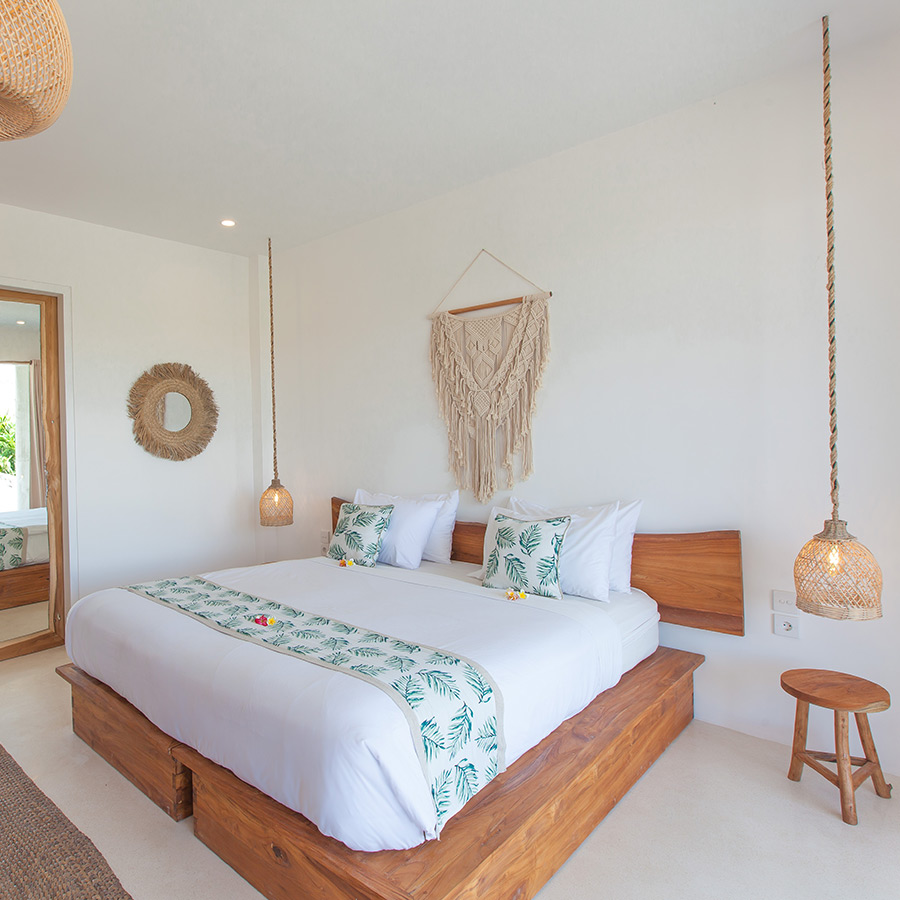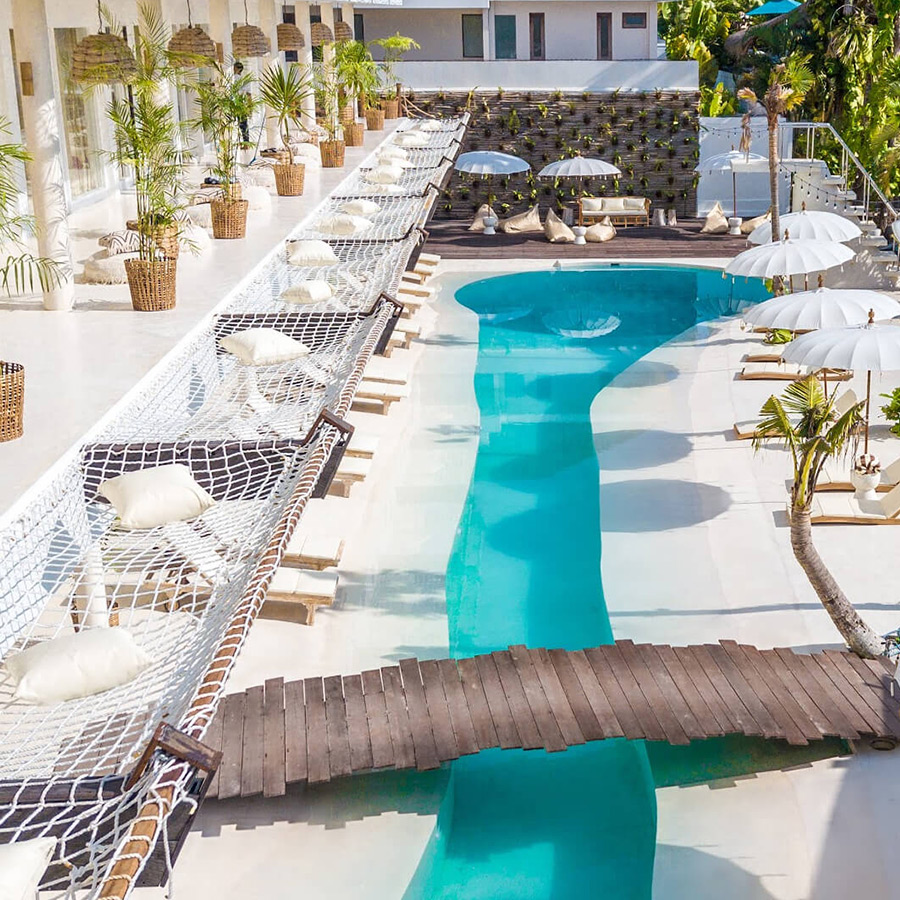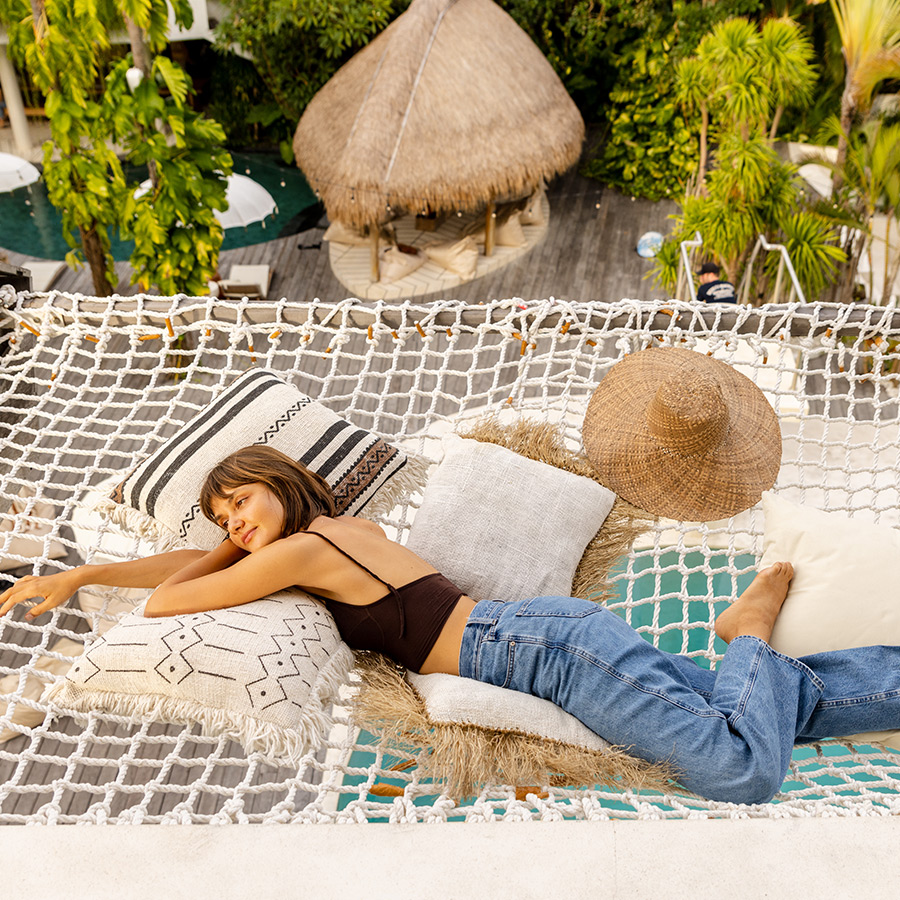 We spoke to the team to get all the information …
Away from the surf camp, what is a must do in the Canggu area?
Canggu is an up-and-coming area where you can enjoy the many hipster cafés, delicious restaurants, fancy beach clubs and watch the sunset before the party gets started. Additionally, you can find beautiful clothing, jewellery, and interior designs in local boutiques. A 30-minute scooter ride away is the Tanah Lot Temple, famous for sunsets and a must-see in Bali.
Are there surf options for all levels?
Yes, you can join at any level. Kima Surf matches your surfing experience to the conditions and surf spots — from 1 star (beginner level) up to 6 stars (advanced level). For total beginners, there's the Learn-to-surf-Program that will immerse you in surfing theory and acquire basic surfing skills in only five days.

What's unique about Kima Canggu?
Kima Surf Camp in Canggu is more than just a surf camp. Newly renovated to include a pool deck with 3 pools, a diving tower, and a bar. It also features a 15-m-high climbing wall, a rooftop gym with an ocean view, and yoga classes. Other surf spots are just a short drive away. 
What does a typical day with Kima looks like?
Surf, eat, sleep, repeat! Wake up early for morning waves, then breakfast with fellow surfers. Nap in hammocks or relax poolside before surfing again or trying yoga. Review the surf session with video analysis. End the day with BBQ, beers, and jamming with the camp family.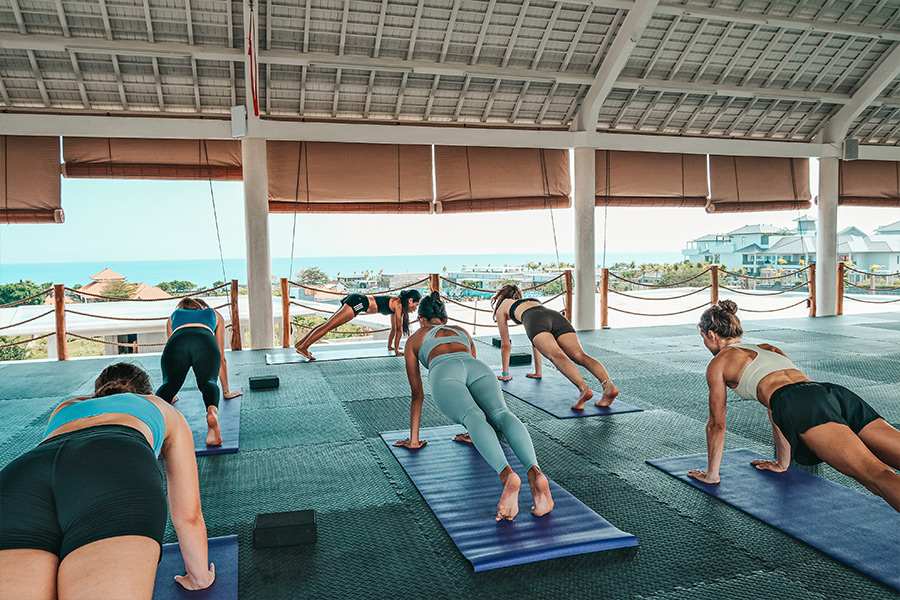 Are there sustainable practices in place?
Yes Kima very much supports Bali's anti-plastic fight and has reduced the use of non-reusable plastic in the camps to almost zero. Offering beach clean-ups and eco-friendly dispensers for guests to use with their Kima thermic water bottles.
What do guests love most about the Canggu camp?
At Kima Canggu, there's a modern yet Balinese vibe with traditional grass roofs, 3 pools, hammocks, a diving tower, 15m climbing wall, a rooftop gym with an ocean view, and yoga classes. Daytime surfing and night-time bar-hopping are popular activities. The Canggu camp is an excellent choice for those seeking surf, relaxation, nightlife and an all-in-one Balinese experience.
Are there accommodation options for couples and solo travellers?
Whether you're travelling alone or with friends or a partner, Kima Surf camp in Canggu has a comfortable and convenient option for you. From deluxe dorms and shared rooms to private rooms and luxurious private villas, sleeping 2-10 people.
What's included in the stay?
Surf guiding and yoga classes are both included in your stay. For surf you can join 2 guided sessions per day, 7 days per week and yoga classes are from Monday to Saturday. Kima's healthy 3-course breakfast and a weekly BBQ is also included, plus free-flowing coffee and tea from 6am to 6pm. Additionally, the half-board package includes lunch or dinner every day.

Why should surfers come to Kima Canggu?
Kima in Canggu is close to numerous surf spots including the world-famous Pererenan and Echo Beach. The surf camp offers video analysis, theory, training lessons six times a week, multiple daily surf sessions for guests of all levels and boat trips to outer reefs.