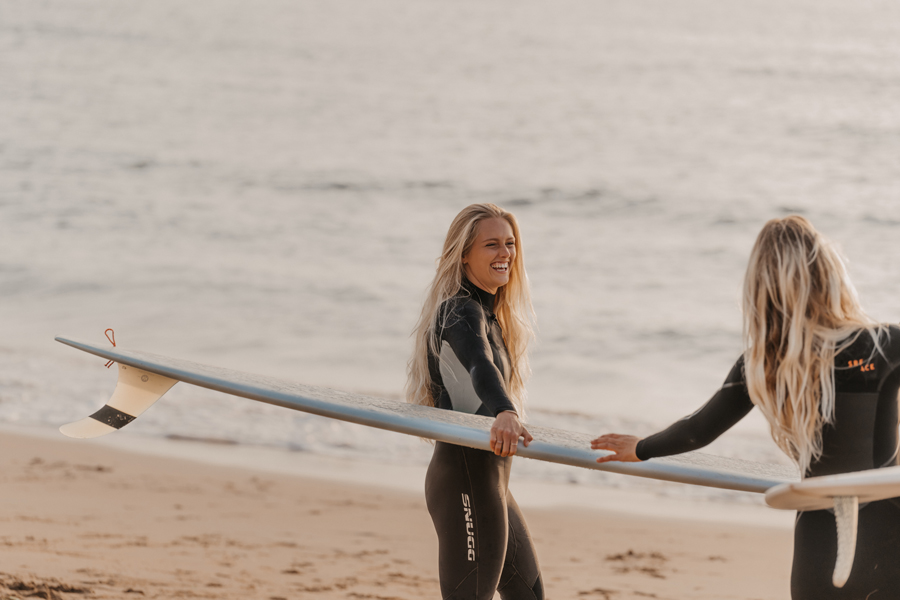 Whether you want to become more confident in the ocean, better at surfing or just generally fitter a fitness programme is always the best way to get yourself into gear, especially at this time of the year. Making an effort to workout and improve yourself will make you physically and mentally stronger for surfing and for life. Rather than seem daunting a regular fitness programme will help to build strength, endurance, coordination and balance. Here's how;
1. Improved performance 
When you feel powerful in the surf it gives you a a mental and physical boost of energy, you feel better and it will increase your surfing performance. If you're not fit, then it's easy to feel overwhelmed and give up easily. Being stronger means you can improve basic surfing manoeuvres and enhance more advanced surfing movements. 
2. Better balance and stability
Fitness training for balance and stability is important to stop you falling off your board. Plus it strengthens ankles and knees to keep them strong for surfing, which helps to reduce the chance of injury. It also results in improved posture which will improve your surfing over time.
3. More power + stamina
Surfers need coordination, flexbility and core strength to be able to catch waves. Strength training exercises helps you catch more waves,  stamina enables you to spend more time in the water and cardio fitness is essential for a strong heart and extra lung capacity which is needed for paddling out.

4. Enhanced flexibility + core strength
Enhanced flexibility will help to improve your flow in the ocean and core strength will help to stabilise the body and improve balance for surfing. Core stability will also help your rotational manouvres. Yoga and pilates are especially good for this. 
5. Faster recovery times 
As your body gets used to the workouts, this allows your body to adjust to the work load so the fitter you are the quicker you recover. Also with more blood pumping through your body, feeding into the muscles it may help you to recover from soreness sooner.
6. Confidence boost
Being fit will help to increase your self-esteem by seeing the results and improvements in your body over time. It will help give you more confidence to go outside your comfort zone and tackle bigger waves. Getting fit is a mindful activity which will improve your general wellbeing and quality of life.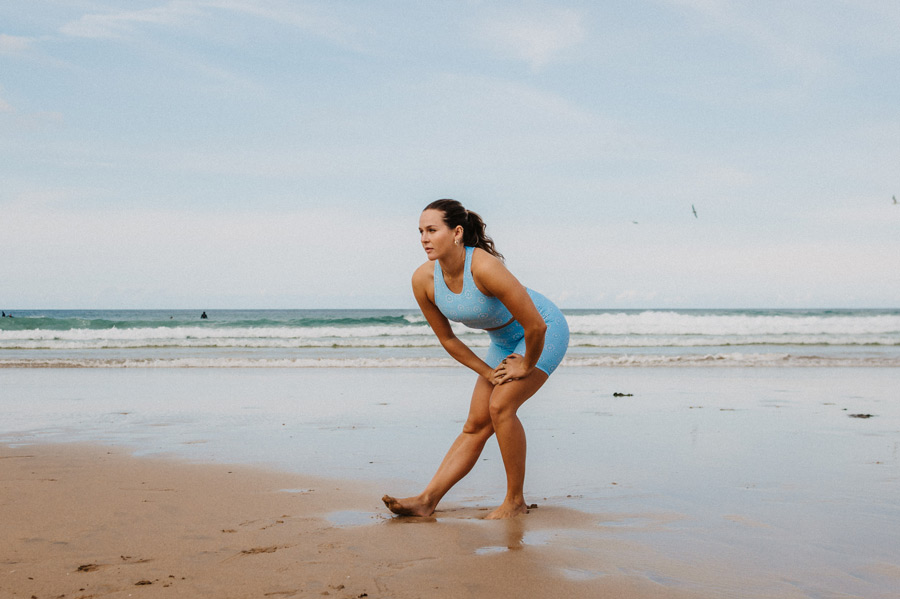 Get Fit for 2023 with our

4-week free
'Back to Fitness' Programme
Daily fitness challenges +
3 x follow-along workouts every week  +
Healthy eating tips

Download the programme, print it off and track your progress.
We've designed this programme to be achievable – no more unrealistic fitness plans that you can't stick to!
The programme gets progressively harder as you move through it.
Get faster, fitter and stronger for 2023.
Work through at your own pace, anytime, anywhere
FREE for SurfGirl Premium members
Just hit the button below to go to 'My Account', the download is  waiting for you there. Let's get to it!
Not a Premium member yet?
Try a 7 Day Free Trial, no strings attached and get started on the programme. Hit the button below to find out more.