Hiriketiya Bay, Sri Lanka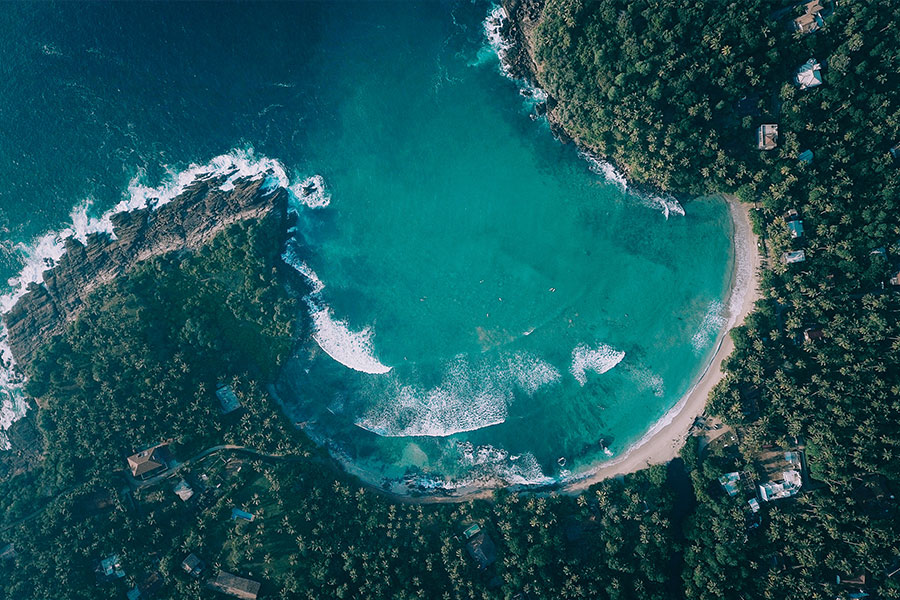 A brand new retreat opening in December 2019!
Imagine a tropical beach paradise a hidden bay of turquoise blue ocean lapping gently onto the soft, white sand, with tall coconut palms swaying gently in the warm sea breeze and perfect waves for beginners to advanced….  Welcome to paradise.
Wake up to the sound of the sea breeze moving through coconut palms, practice yoga at sunrise on our elevated open aired jungle yoga deck, listen to the sounds of singing birds and catch your first waves in the majestic bay of Hiriketiya. The Salty Pelican is a lifestyle, a place where like minded new friends connect, eat great food and practice yoga & surf daily. It's a place where there's a great opportunity to connect with a collective bunch of feel-good people looking for a dose of health, inspiration, good vibes and good times.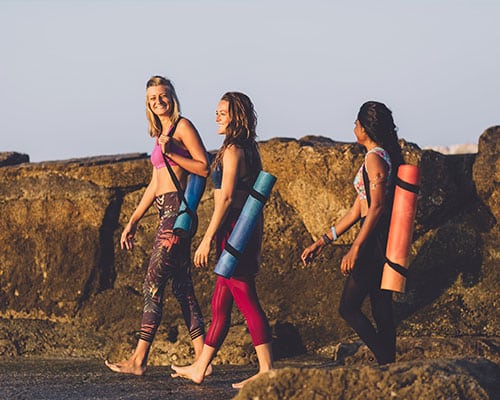 1. Describe Hiriketiya?
The Salty Pelican sits snuggled between two sun-dappled shores of Hiriketiya bay, famous for it's  surf and Dickwella's perfectly long beach for relaxing and it's colorful sunsets. If beautiful beaches, delicious food, rich culture and stunning landscape aren't enough to convince you to hop on a plane to Sri Lanka, then take a look at the amazing wildlife and National Parks that this little island in the Indian ocean offers. For wildlife lovers, join our extremely knowledgeable guides at Udawalawe National Park or Yala National Park for elephants, leopards, jackals, jungle bears and crocodile sightings and so much more. 
2. What surf spots are there and are they suitable for all?
You can pick and choose which days to take your included surf lessons that best suit your itinerary. Our certified surf instructors follow a very unique approach in teaching and will make sure that you learn the proper surf techniques. The unique geography of our location means we have rideable waves almost every day of the year for all levels. We also have a large diverse range of FLOWT® surfboards for unlimited guest use all day and everyday included. Feel free to grab a surfboard anytime you like and try different types from soft to hard or long to short boards during your stay with us.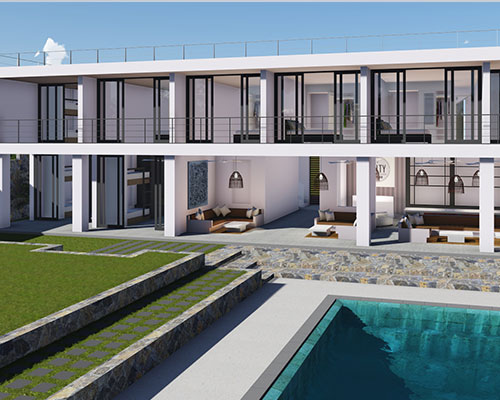 3. Describe the camp vibe?
The retreat is a place to connect with a bunch of feel-good people looking for a dose of health, good vibes and good times. We've got a large open plan living area with cozy lounge, communal dining table, stunning infinity pool, relaxing garden complete with outdoor lounges, bean bags, outdoor showers and a poolside cafe for breakfast, healthy food, detox drinks and refreshing cocktails. We also have our own SPA area and yoga shala deck surrounded by the lush tropical jungle. We try to balance a lively atmosphere at The Salty Pelican with comfort and a good night's sleep.
4. What yoga is on offer?
Experience revitalising and dynamic yoga classes at sunrise and throughout the morning to give you all the energy and focus you need for the day. Followed by meditation sessions and gentle afternoon classes of restorative Yin yoga for sunset. Our in-house yoga instructors will help develop muscular strength, stamina, flexibility, balance and breathing. Find balance with your body, emotions and thoughts and learn to relax with different breathing exercises. Before each yoga class we drink some locally sourced teas which can can result in surprising benefits including improved circulation and increase cognitive function.
Save 15% off your booking with code SURFGIRLSL