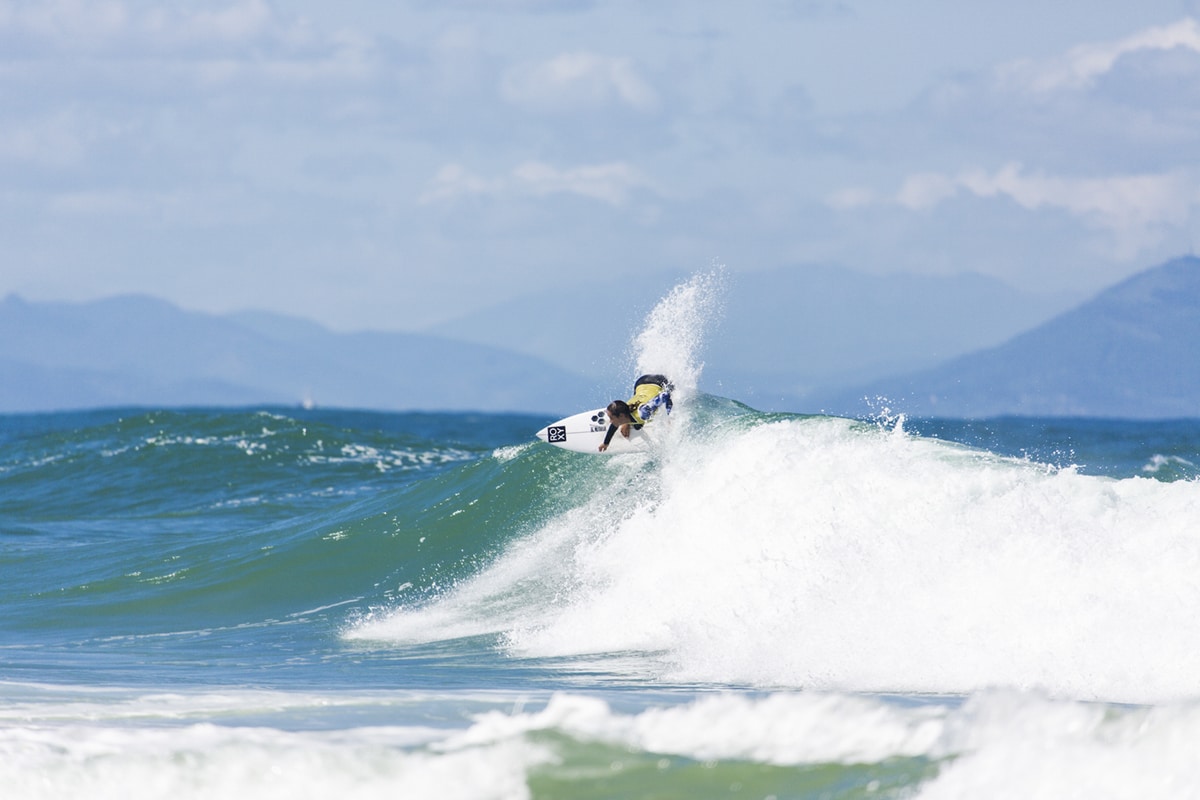 Vahine Fierro in action above.
During May ROXY held its first Make Waves Surf Camp in Hossegor, France. An all-female surf camp pairing the European youth surf team with ROXY surf pros and legends, and a simple program: performance, progression, passion. It was the best way to show the ROXY lifestyle to the junior surfers, and prove once again that ROXY has the best women surfers and the best junior surfers in Europe.

"Taking the lead from those girls before us"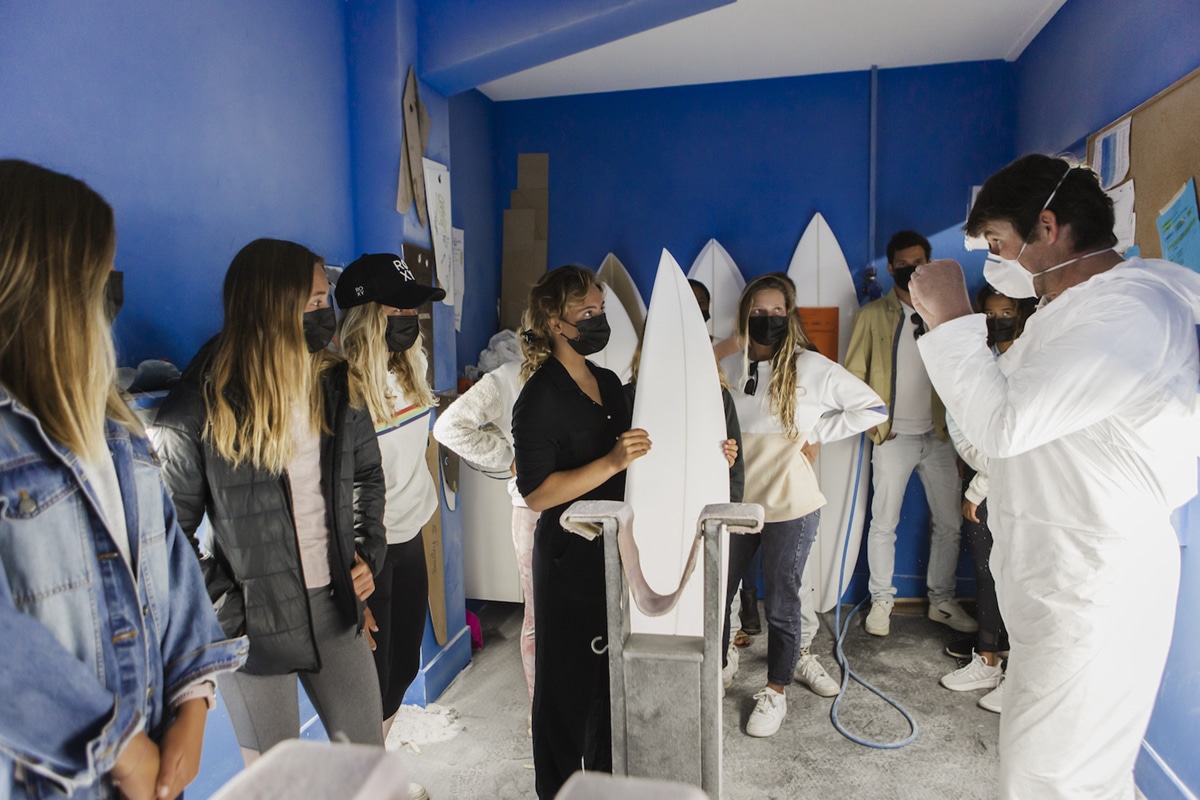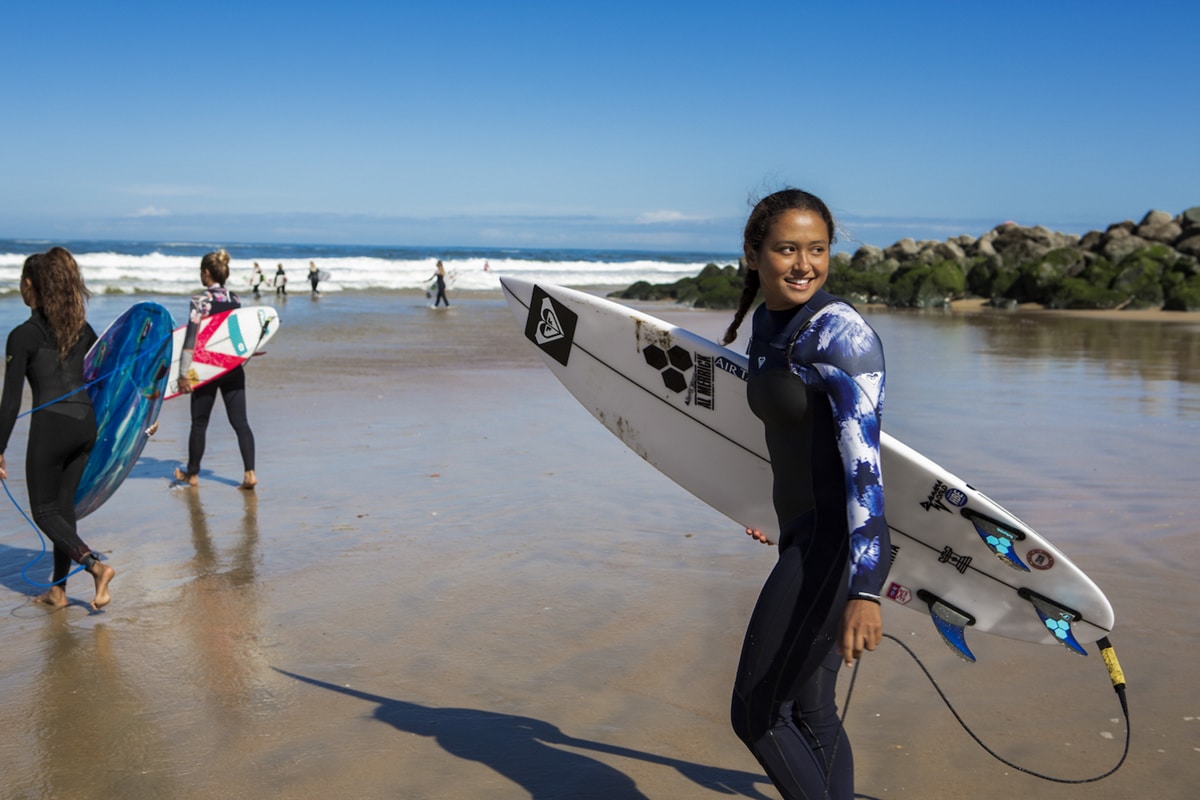 Hosted by two of of Roxy's top athletes Vahine Fierro  and Zoe Grospiron (below), the younger surfers got to train everyday all together. They pushed each other in a competitive yet friendly atmosphere, navigating between performance, mental training and how to organise their life between contests, training and school. Media training, product testing, ROXY photography, and all these little things that make a difference at the top level in this sport.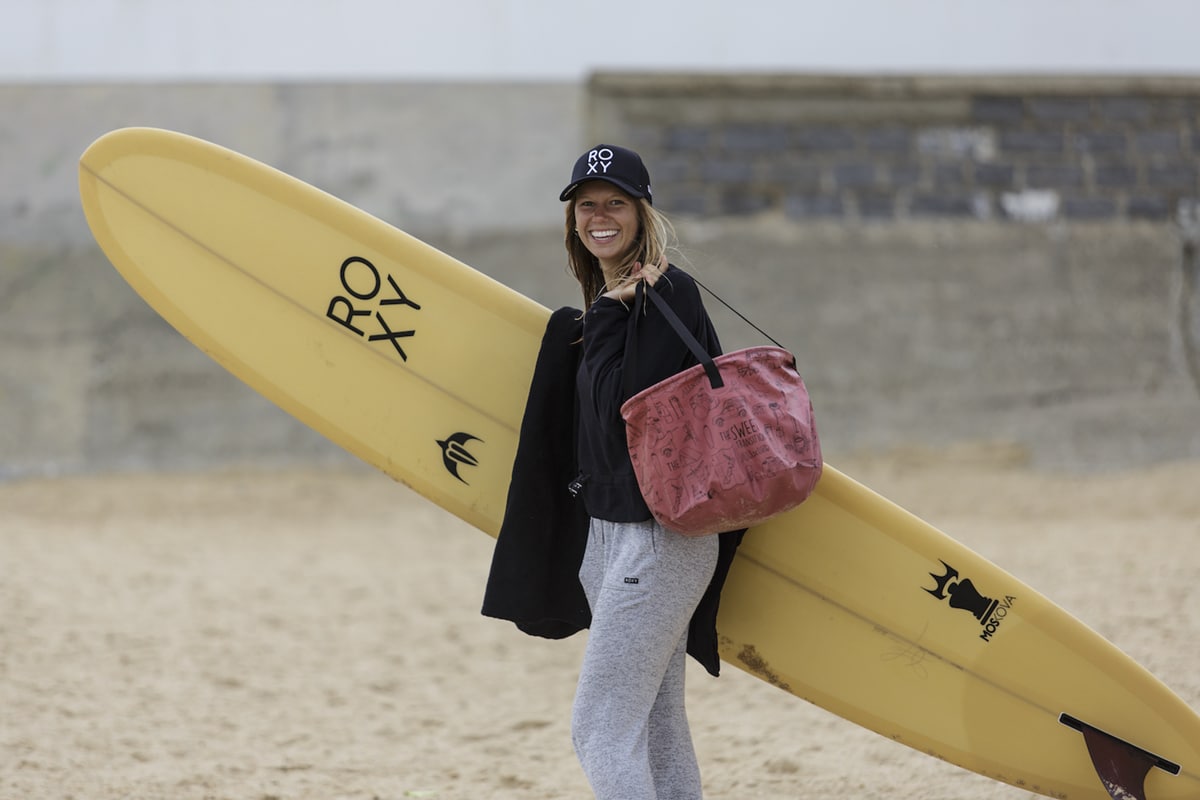 The girls had the opportunity to engage in live chats with Stephanie Gilmore and Kelia Moniz to talk about their careers and experiences. And they received nutrition advice and a healthy cooking class with Zoé Grospiron. Then there was the Tahitian dance course with the Fierro sisters, female surf movie inspiration, a famous shaper talking about boards, surf sessions with the French Handisurf Federation and Lou Mechiche, a young and talented visually impaired French surfer on the ROXY team. In short, many activities showing that, beyond performance and training, ROXY athletes have so much to share and learn from each other, as part of the ROXY lifestyle and the ambition to empower women in the surf community.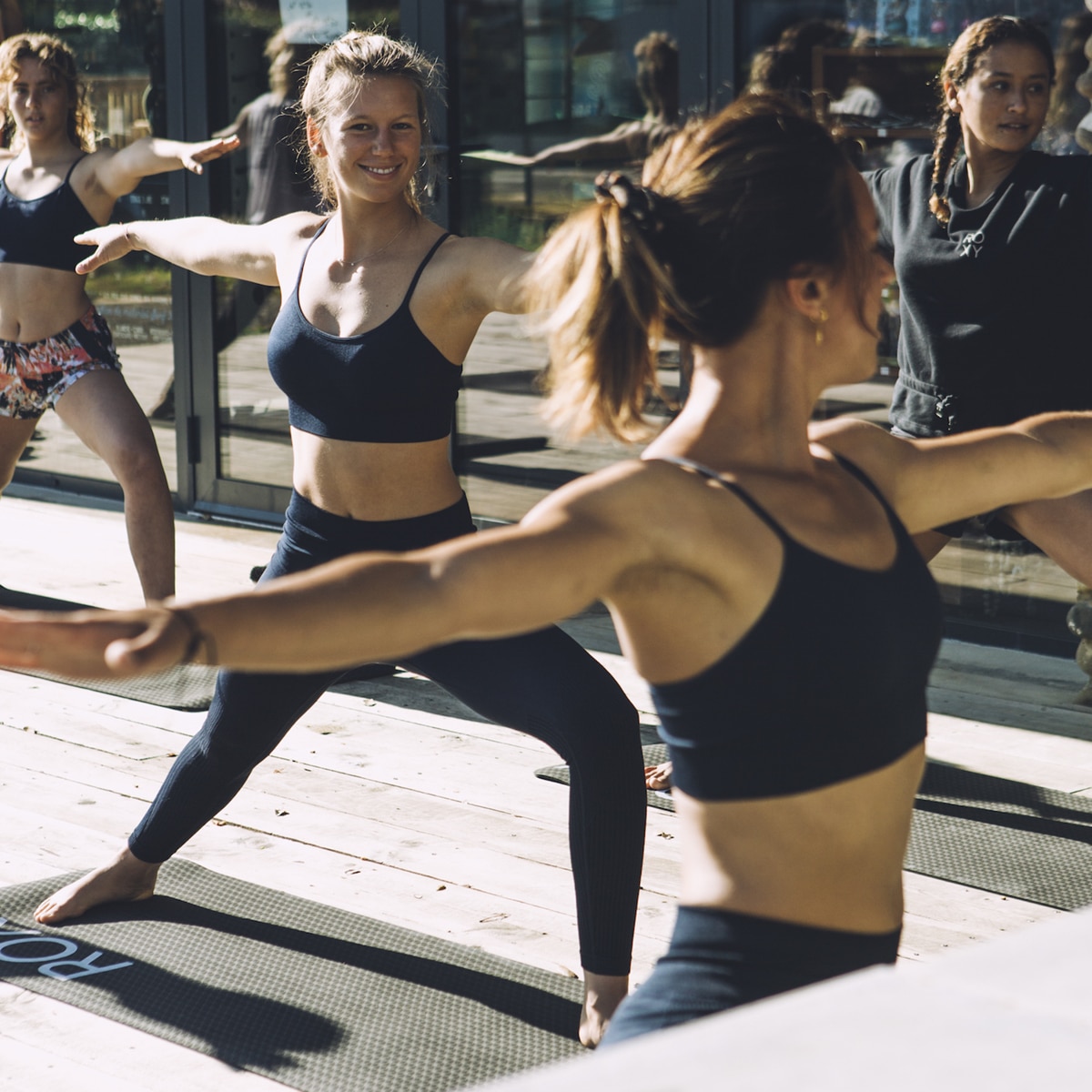 A 15 minutes documentary has been shot and edited by the WeCreative team, as well as media photos shot by dedicated photographer Claudia Lederer.
For the past 30 years, ROXY has been entirely dedicated to supporting women on waves, on slopes and in their daily lives. Over the years, ROXY and female riders have had to face the reality of clichés and stereotypical views. But who said these opinions needed to be a weight to bear? It's all about getting the right attitude and empowering women in the best way possible: with mutual aid and direct experience. This is why we think that communication between pro to groms and juniors surfers is essential. And this is why the ROXY MAKE WAVES CAMP has been created and will carry on into the future. See you soon!
PLUS! Tune into SurfGirl instagram at 4pm (GMT) on 23rd July to watch Zoe Grospiron talking live about the Roxy Make Waves surf camp experience.
Below Basque surfer Annette Gonzalez ripping it up in France.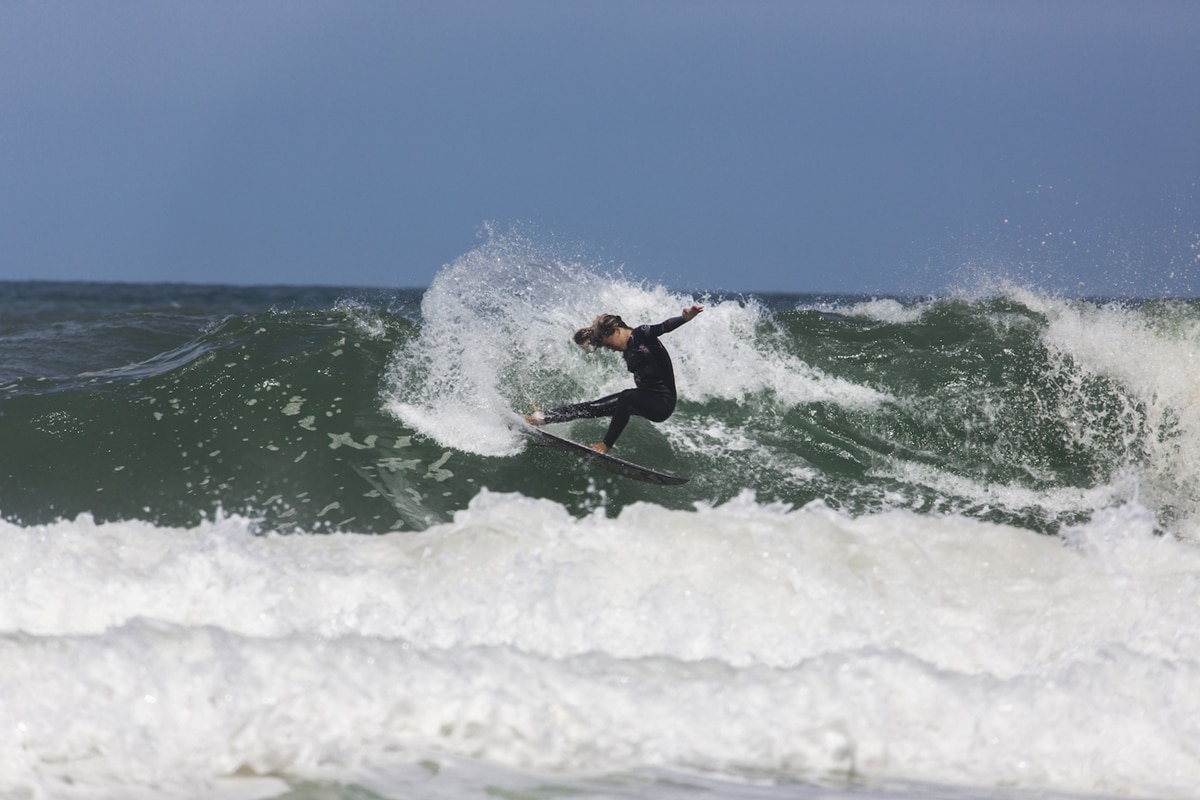 THE ROXY MAKE WAVES CAMP ATHLETES 2021:
Vahine Fierro – Zoe Grospiron – Juliette Lacôme – Kika Veselko – Annette Gonzales – Heimiti Fierro – Kohai Fierro
+ athlètes under 16 :
Zoe Jaeckin – Uxu Dominguez – Lilya Abert – laora Broussard – Lilou Rumiel – Clara Hirigoyen – Lou Mechiche (Handisurf)
Guests appearance by:
Maritxu Darrigrand – ROXY co-founder
Mathias Maallem : ROXY Global Team Manager
Emily Souvras:  ROXY Global Brand Manager