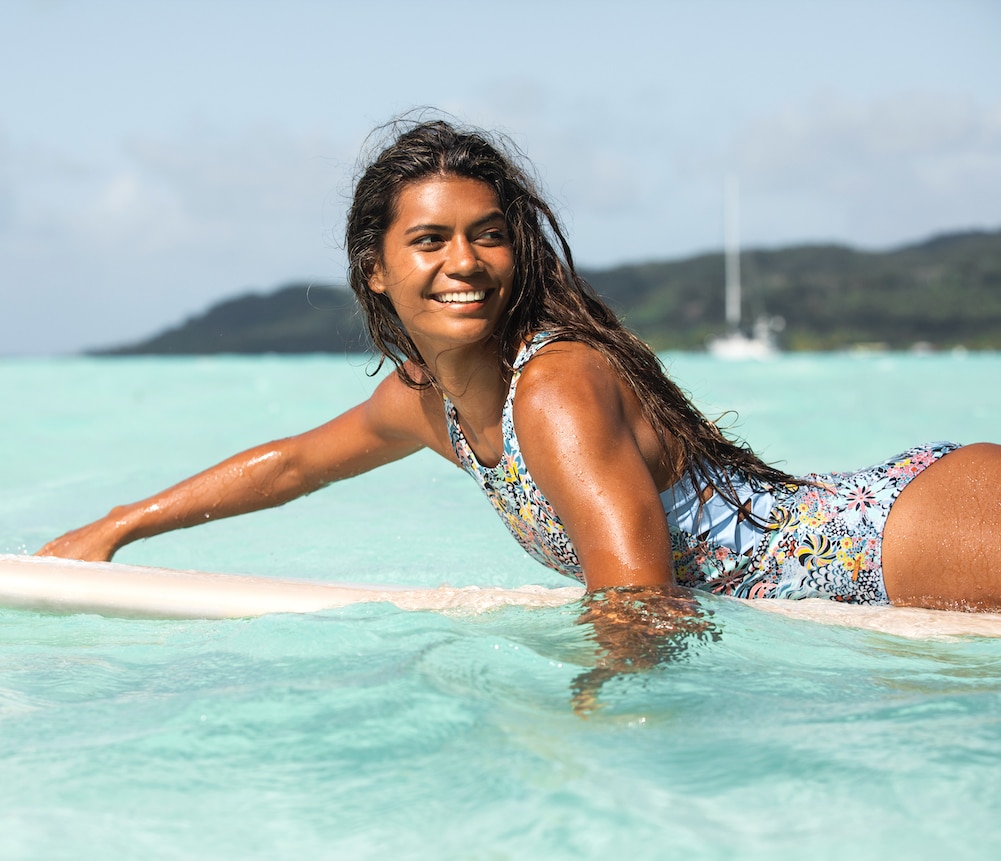 Vaimiti what's your typical day like?
My typical day would be waking up early for a morning surf session, getting breakfast, resting a little and then I like to go for a kitesurfing or foiling session in the afternoon when the wind picks up.
For most people Tahiti is an idyllic island paradise but what is it really like?
What's most interesting about Tahiti is the people, the culture and the mana. Of course, we have breathtaking landscapes and immaculate beaches but there's so much more than that. You can literally feel the energy and the power of nature surrounding you, this is what we call the 'mana'. What's more, people are so kind and welcoming, I couldn't find something quite like it anywhere else in the world.
Do you have any tips to keep the positive vibes flowing, especially this year?
Embrace the now, it is all we really have.
Create around what drives and excites you (and inspire others to do the same).
Keep manifesting and believing that all things happen in due time.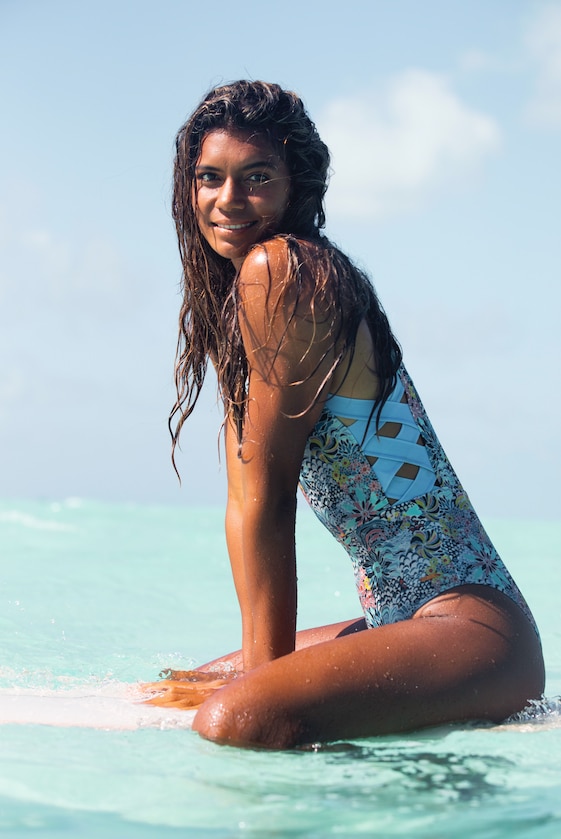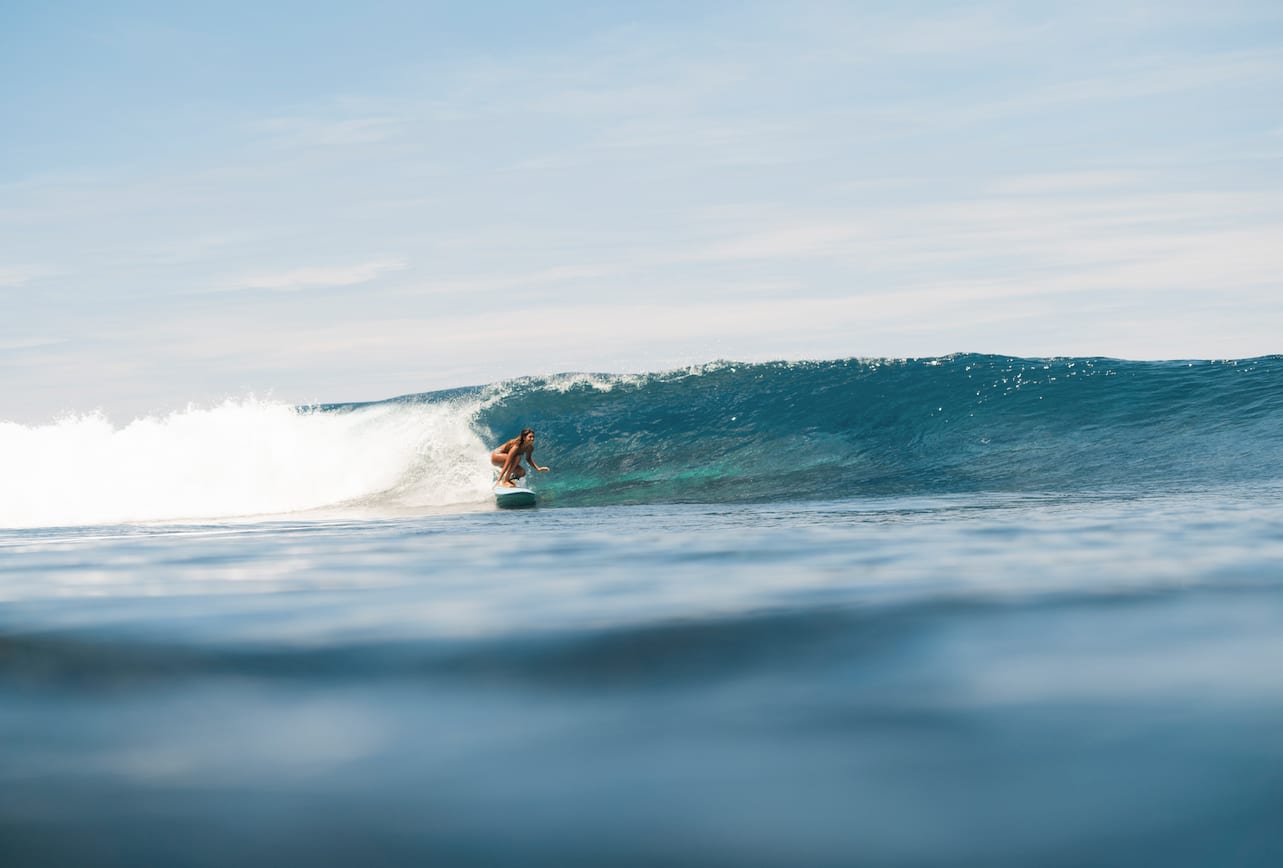 It's been a crazy living through this pandemic, what has the last year taught you about yourself?
To take nothing for granted, even the smallest little things and to always be grateful for what I already have.
We don't always realise how lucky we are and this pandemic brought us back to the basics and the importance of simple things.
Moreover, my ultimate goal is to become self-sufficient when it comes to food and also dive more deeply into the culture of my island home.
What are your plans for 2021?
Improving my surfing and also my level in all the other water sports I'm into, such as foiling, wing foiling, kitesurfing, etc. I'll also focus more on content creation on social media and build long-term partnerships with brands. I also want to travel a lot! My current bucket list is Costa Rica, Fiji, Mexico and Bali.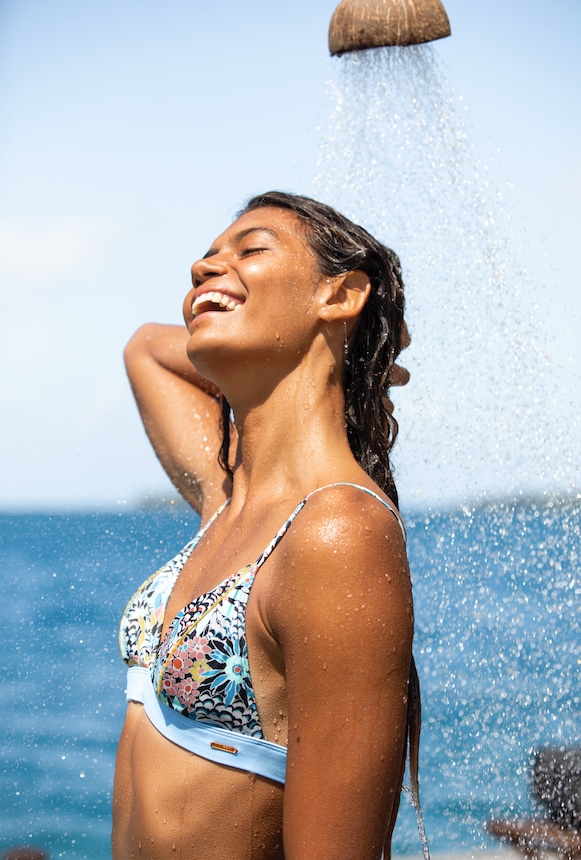 Quick Fire Qs
Where's your favourite surf spot?
I love Teahupoo, Vairao and Haapiti reefbreaks for longboarding. I can't choose just one!
What do you always carry in your bag?
A swimsuit and my face sunscreen. Plus I always have a bag with a spare swimsuit and clothes in my car.
What do you love about being a Roxy ambassador?
What I love most is how ROXY empowers and lifts women up. Girls are badass and ROXY highlights this in an unique and cool way. I think the message they are conveying is inspiring not only for women in sports, but for women all over the world in general.
Fave tune to get you stoked?
'Fire for You' by Cannons
What do you put in your smoothies?
My favourite one is acai, bananas, strawberries and oat milk.
Dinner date or dawny?
Dinner date! (I only wake up early if it's for surfing).
Fave summer outfit?
One ROXY set bikini, white flare linen pants and a cool hat!