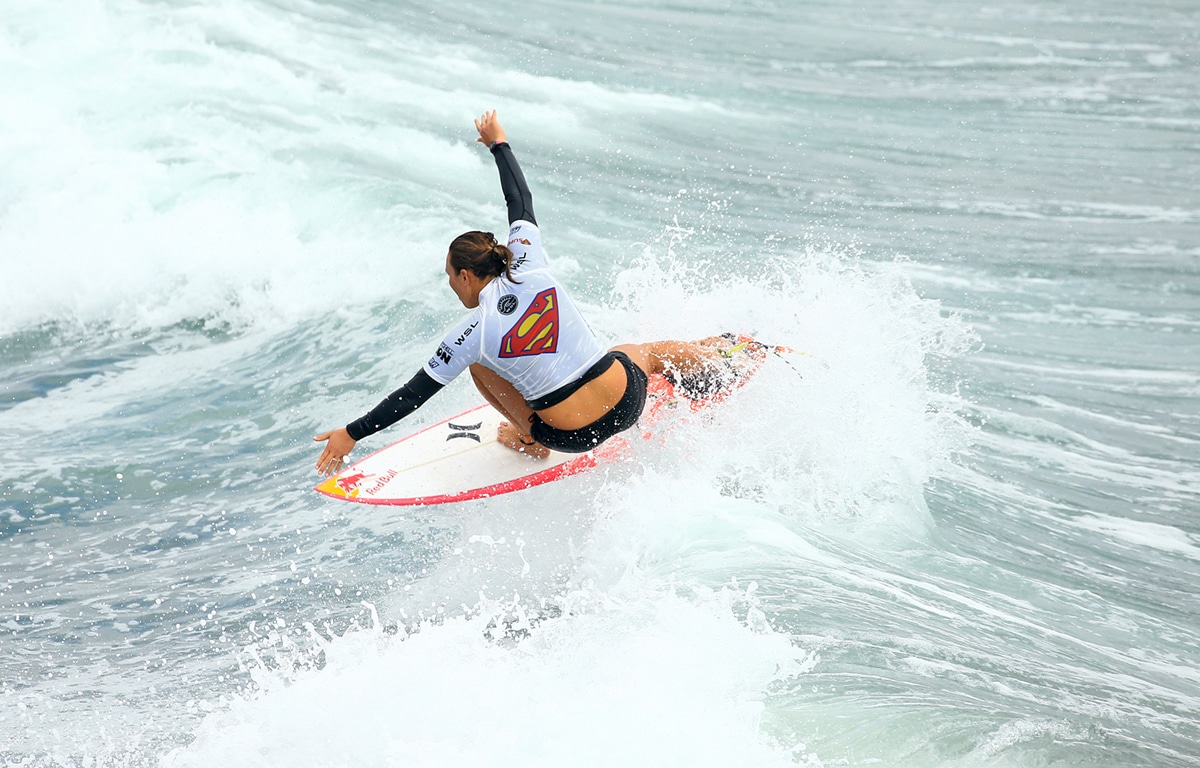 Nissan Super Girl pro celebrates 12th year at iconic Oceanside Pier July 26-28, world's largest women's surf event features WSL surf contest and female empowerment festival.
Bethany Hamilton and three-time world champion Carissa Moore lead the field of 100 top pros. Free festival includes 20 concerts headlined by Natasha Bedingfield
Oceanside, CA (June 25, 2019) – ASA Entertainment announced today that the World Surf League (WSL) QS6000 Nissan Super Girl Surf Pro will return to the Oceanside Pier in Oceanside, Calif., July 26-28, 2019. The nationally televised event is the largest female surf contest in the world, with more than 100 top pros scheduled to compete. Admission is free.
The Nissan Super Girl Surf Pro serves as the only major all-women's WSL QS event in North America, and plays a critical role for surfers looking to solidify their position on the 2020 WSL Women's World Championship Tour (WCT).
"The Super Girl Pro is a great platform to showcase women's surfing from World Champions to the next generation of stars in one weekend," WSL Tours and Competitions Jessi Miley-Dyer said. "It's incredible to see this event return once more with 6,000 points that can change a surfer's year and help them qualify for the Championship Tour. We can't wait to see who gets the Super Girl Pro cape this year!"
World-class surfers registered to compete include Bethany Hamilton, three-time World Champion Carissa Moore (above), former Super Girl champions Lakey Peterson, Tatiana Weston-Webb, Malia Manuel, Sage Erickson, and Coco Ho, and star surfers Caroline Marks and Alana Blanchard.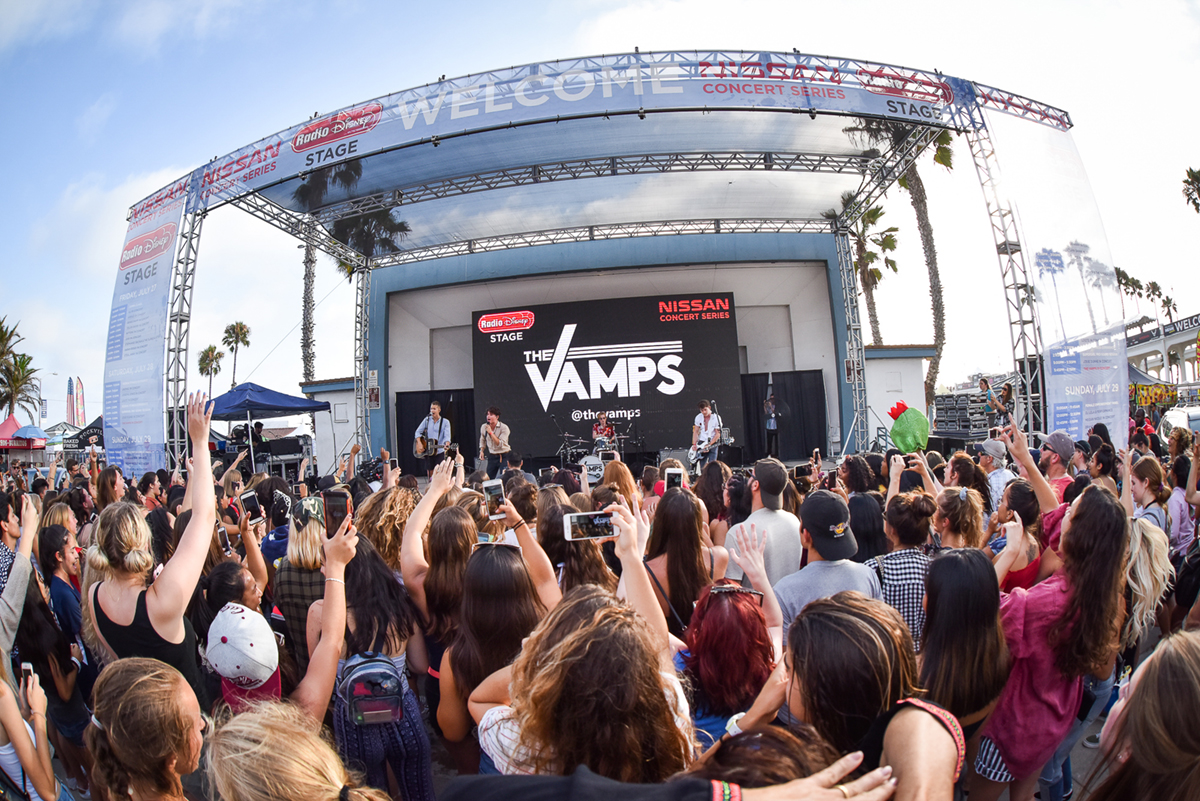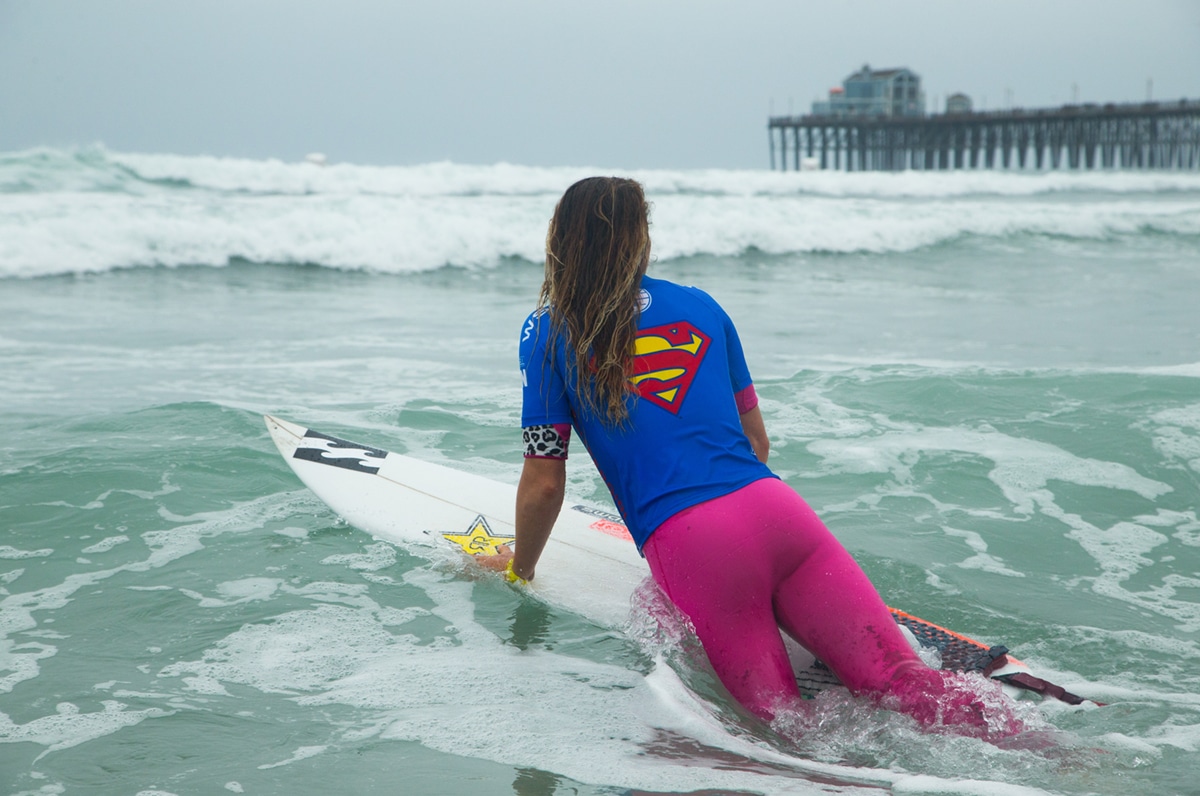 "Everyone is so excited about this event," said two-time champion Erickson. "It's so awesome to have a contest like this that focuses entirely on women's surfing. The festival gets bigger each year, and the crowds are huge. It's my favorite event of the year!"
In addition to the world's best surfers, the event features an action-packed Festival Village with 20 live concerts, the only all-women's multi-title esports tournament in the U.S., an all-female DJ contest, more than 20 free classes in fitness and wellness, speakers, autographs, makeovers, a Celebrity Surf Invitational, shopping, a beer + wine garden, 15 food vendors, and more.
The Nissan Concert Series includes live performances on the Radio Disney Stage by Grammy nominated, Platinum recording artist Natasha Bedingfield, high-energy alt-pop band Hey Violet, pop sensation Maggie Lindemann, star of Nickelodeon's Big Time Rush James Maslow, rising stars Kim Petras and Indiana Massara, winner of Radio Disney's Next Big Thing Meg Donnelly, and 14 additional artists. All of the concerts are FREE to attend.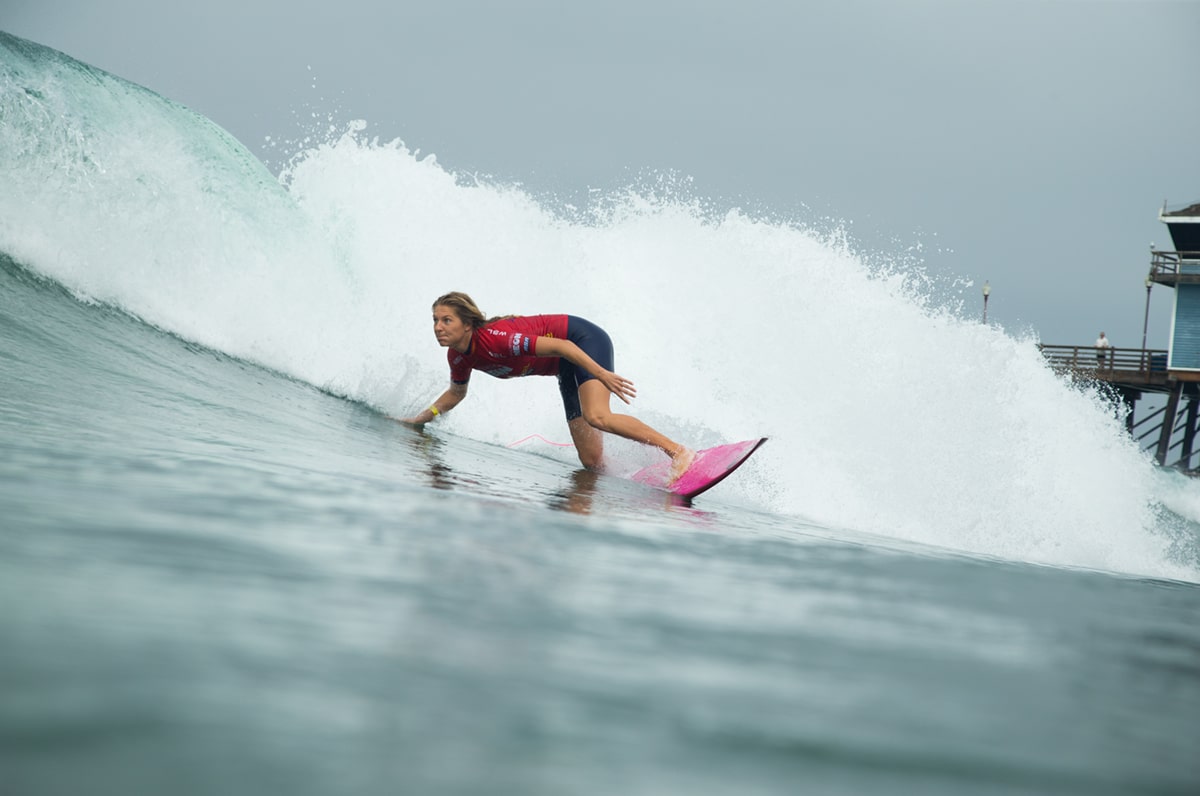 Additional surprise artists will be announced just prior to the event!Additional surprise artists will be announced just prior to the event!

Bedingfield, who is gearing up to release her highly-anticipated fourth studio album, will perform her many hits as well as new music off her forthcoming album for the first time. "So happy to be a part of such an amazing event highlighting so many bad-ass women!" said Bedingfield. "Girls need more things like this to see what's possible . . . everything!"

The event's esports program, the Super Girl Gamer Pro, is the only multi-title all-female esports tournament in the U.S.  It was developed to provide a safe platform for female gamers, and to help inspire women to take a larger role within both the esports.  Its mission is to help facilitate a future where women have equal opportunities within the gaming and esports industries.

The Super Girl Gamer Pro will be hosting open tournaments and dedicated game play in popular game titles: Fortnite, League of Legends, Hearthstone, Super Smash Bros. Ultimate, and Counter-Strike: Global Offensive. Schedule: – Friday, July 26: Fortnite Friday – Saturday, July 27: League of Legends + Super Smash Bros. Ultimate – Sunday, July 28: Hearthstone + Counter-Strike: Global Offensive

CS:GO will be a professional All-Star match featuring some of the best female players in the world from CLG Red, Dignitas and other professional esports organizations.

Registration for all tournaments is free.  Gameplay from the Super Girl Gamer Pro will be live-streamed on the industry's biggest distribution platforms: Twitch, Facebook Gaming, YouTube, and Mixer.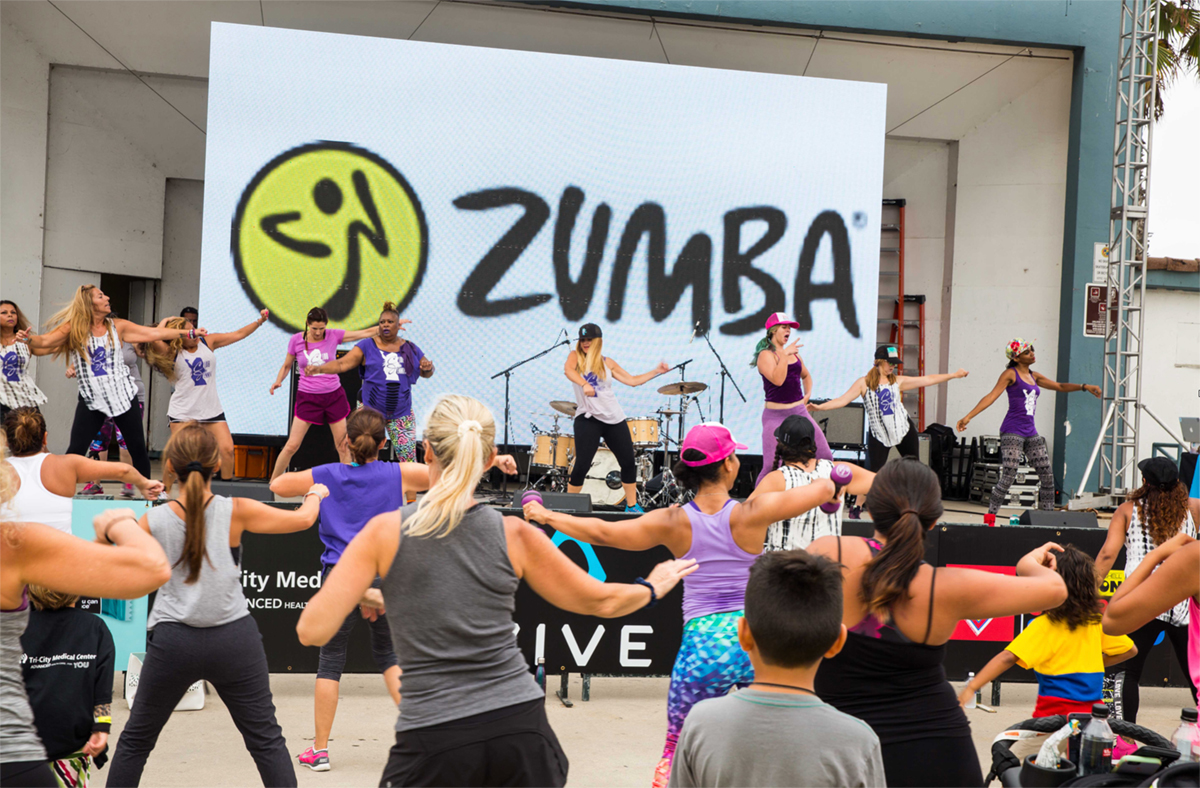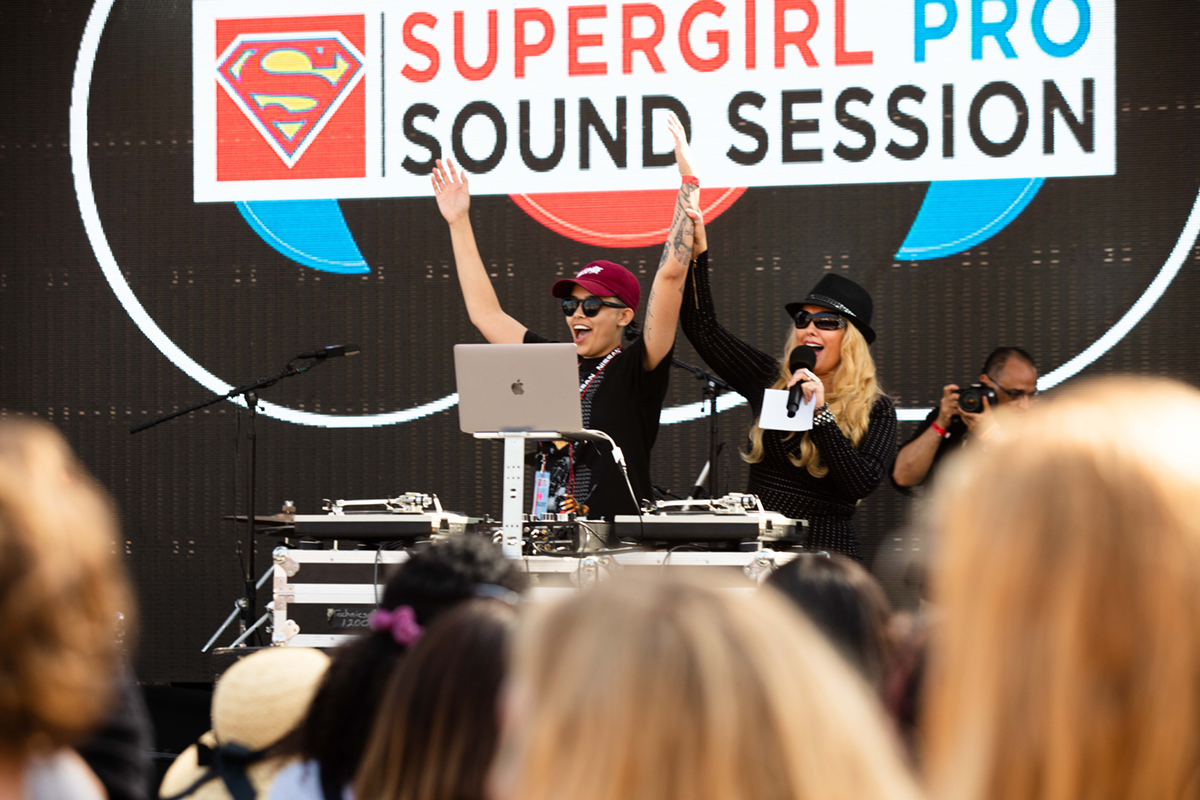 Nissan, in conjunction with the California Nissan Dealers, has increased its participation in 2019 with the goal to help foster equality and inclusion for women as part of a multi-year commitment to become the event's Title Partner.
"Nissan is proud to become the title sponsor of the Super Girl Pro Series events in California," said Shawn Mirabal, regional vice president, Nissan North America. "With the addition of the title sponsorships at the Super Girl Surf and Snow Pro events, our company has the opportunity to help inspire the next generation of women. We look forward to the event, and to celebrating female strength and empowerment through action sports."
The event is also supported by the U.S. Air Force, YouTheory, Smartypants Vitamins, Power Crunch, Macy's, Turtle Beach, ROCCAT, Legion by Lenovo, C4 Original Carbonated, Frontwave Credit Union, Blenders Eyewear, the Marines, and Humm Kombucha.
New to the event this year is the addition of the #GOALS Stage in the Festival Village. The #GOALS Stage will feature free classes each day in Fitness, Yoga, Zumba, Pilates, Dance, Goal Setting, and Nutrition as well as several panels featuring social media influencers from a variety of fields.
"We are really pleased about the expansion of the event, both in and out of the water," said Rick Bratman, CEO of ASA Entertainment, the event's owner.  "Each year we look to include elements that will not only be additive to the entire event experience, but will also further the event's mission of providing opportunities for young women in areas where they are traditionally not treated with equality. It is incredibly gratifying to have watched the event become a platform for both highly-successful and aspiring athletes, artists, and influencers, and we are thrilled with the lineup of amazing women competing, performing, teaching, speaking or participating at this year's event."
The event will run daily from Friday, July 26 through Sunday, July 28, from 8 a.m. to 6 p.m. Access to the surfing, concerts, esports, classes and all event elements is free to attend.
For more detailed information and to watch the event's live webcast on July 27 and 28, visit supergirlpro.com.
To connect via social media, follow @SupergirlPro on Instagram and Twitter, visit Facebook.com/SupergirlPro, and use #NissanSupergirlPro.
To watch the Gamer Pro's live stream on July 27 and 28, visit Twitch.com/SuperGirlGP