https://www.youtube.com/watch?v=t1bmjqeNePs
Vans, have just announced a new ambassador to their team, Chelsea Woody. Woody is the co-founder of Textured Waves, created to help spread the word and grow the culture around surfing for women of colour and underrepresented demographics through representation, community and camaraderie. Together, Vans and Woody are dedicated to shifting the global perspective and narrative around BIPOC women in surfing, by uplifting their voices and experiences through different avenues, including Woody's new short film, Night Crawler.
Since 2019, Woody's work with Textured Waves, alongside fellow co-founders Danielle Black Lyons and Martina Duran, has gained momentum and included some notable partnerships with those in the surfing community to help highlight the lack of diversity in the lineup, as well as what's showcased across surf art and media. Working as a nurse in Santa Cruz, California, Woody was compelled to shine a light on her own experiences surfing during a pandemic. Through Night Crawler, she hopes to illustrate a different side of surfing that happens at dusk, which is notably less crowded and competitive, as well as historically significant in reshaping the perceptions of women and women of color in surfing and beyond.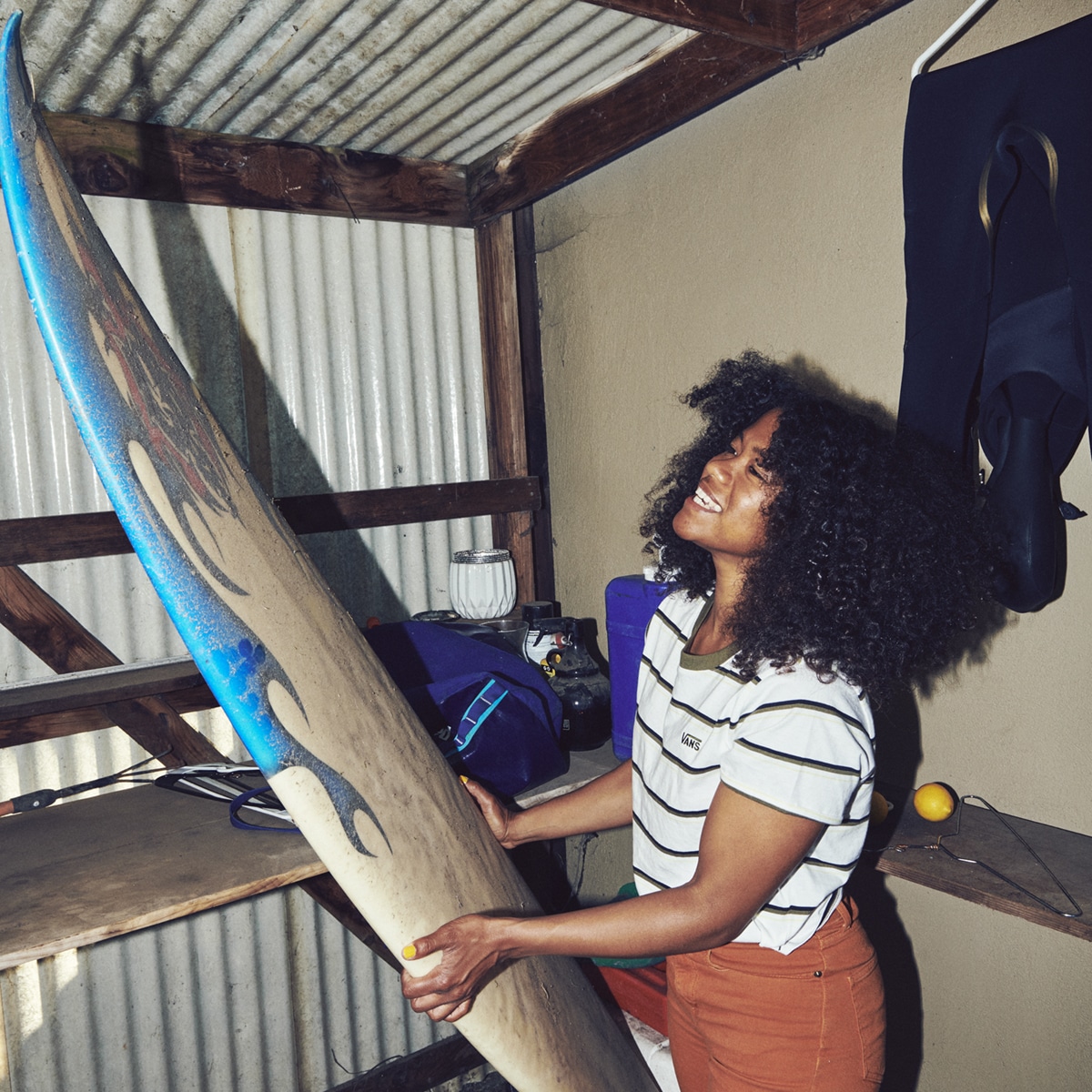 "I always like to think of how African American women are portrayed; past, present and future. This film is something we haven't seen before," Woody said. "I'm reminded of the sundown laws that forbade black folks from being outside past sunset— and even Breonna Taylor getting shot in her room as she slept—and how that relates to black folks, women and women of color feeling safe at night. It's about women taking back the night and the outdoors when we've been told we should stay inside."
The film, which has been in the works for the past two years, was equally inspired by the beauty of the beach at sunset. The imagery in the film is superimposed with Woody's written words and was meant to subtly convey the underlying symbolism, while simultaneously providing room for the audience to foster their own ideas on the topic.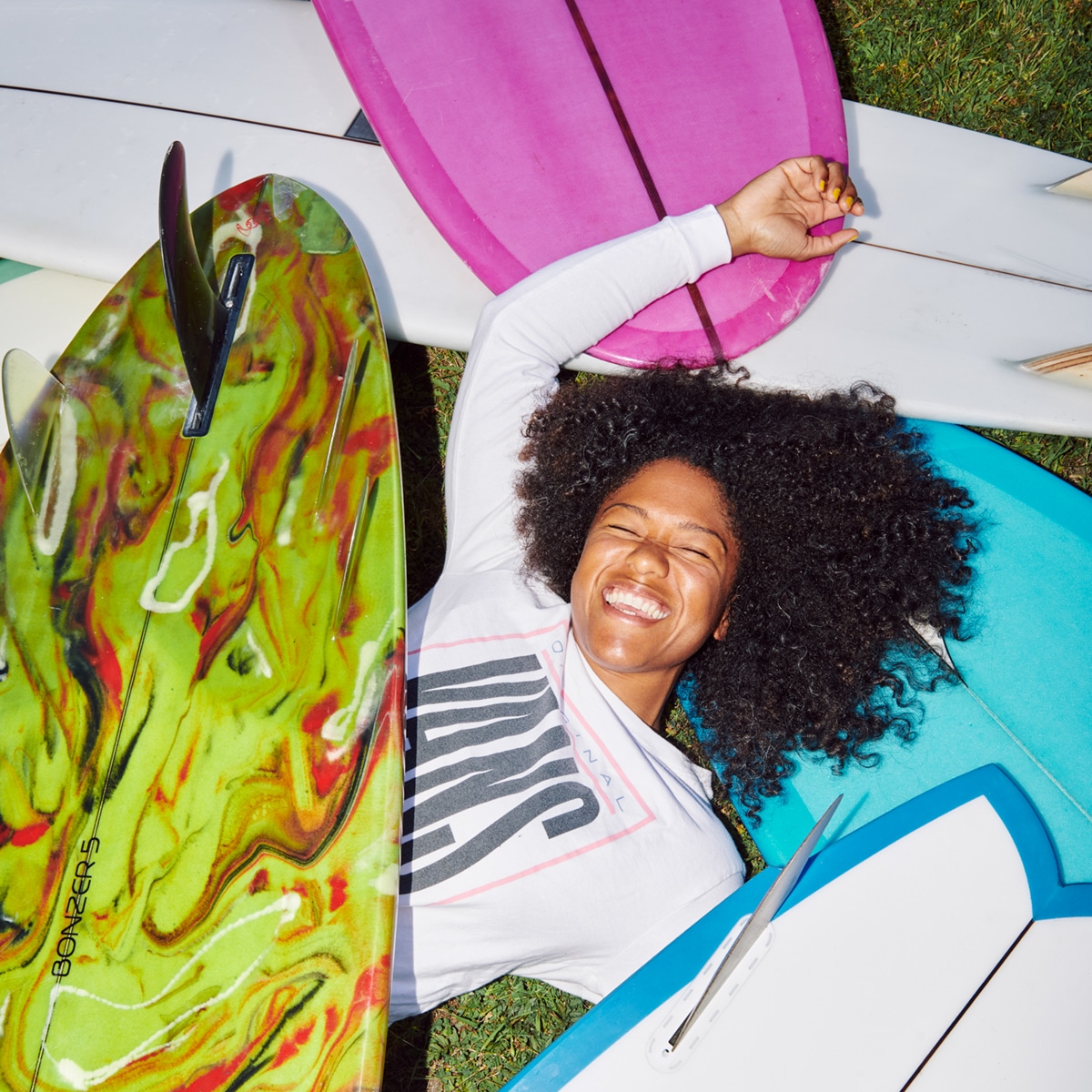 "I want this film to empower women and girls: If you haven't seen yourself in a space, it doesn't mean you can't do it. I hope it sparks imagination, a sense of curiosity, and a realization that nightfall and being in the dark in outdoor spaces is where we can find our best ideas and thoughts. I hope it inspires women, especially Black and African American women, to break out of the boxes we've been placed in. The universe is yours."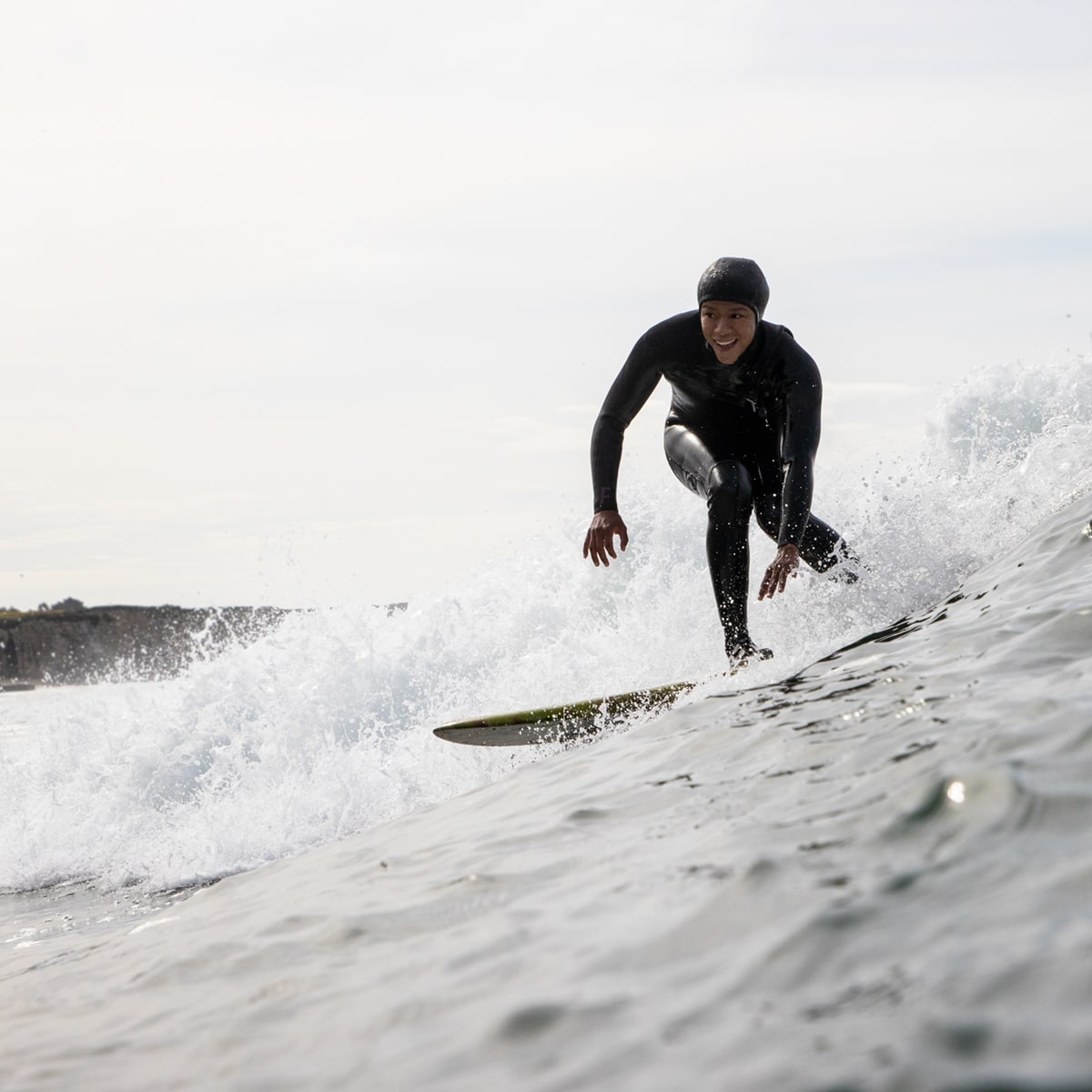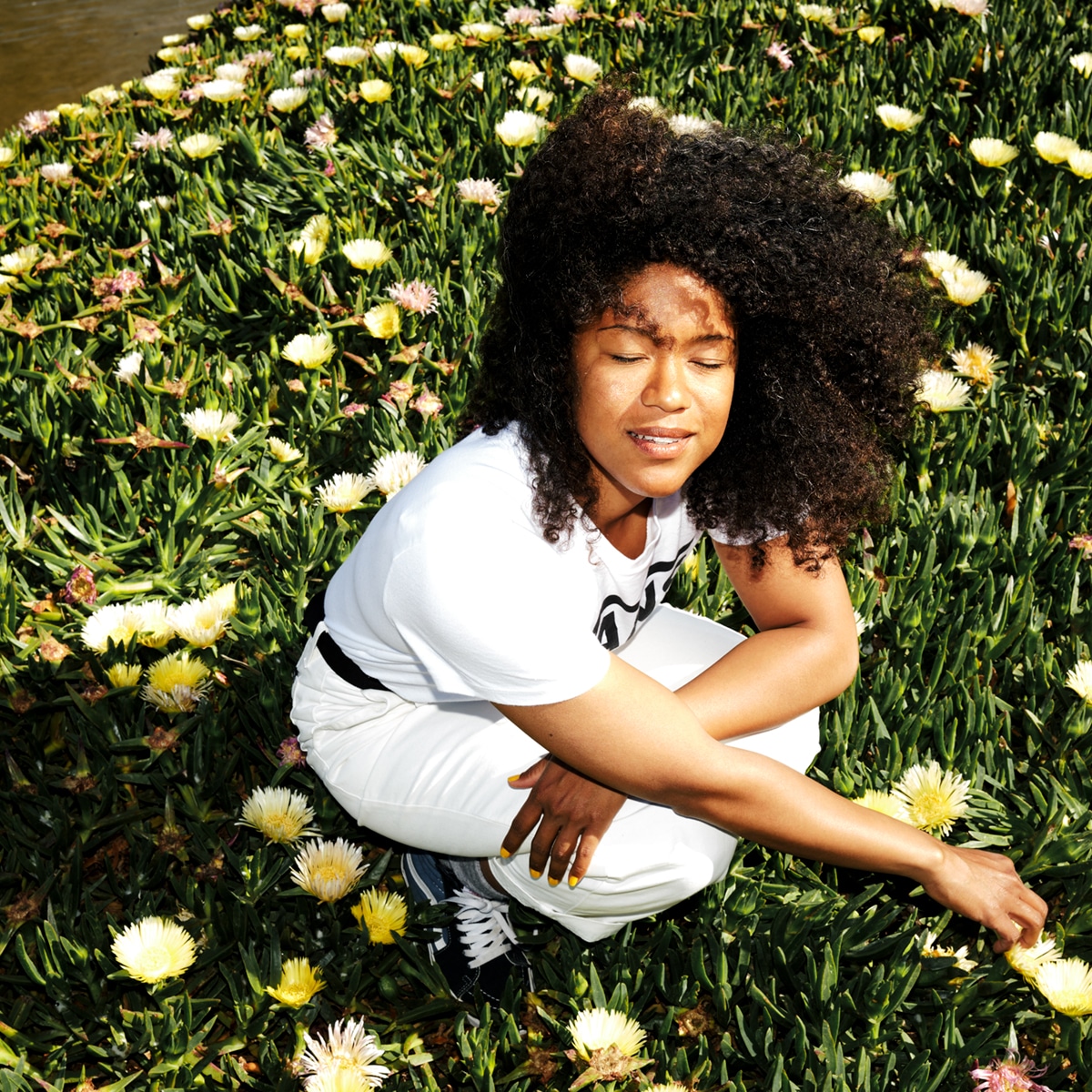 Chelsea Woody is originally from Seattle but relocated to Santa Cruz six years ago with her husband so they could surf daily. Feeling underrepresented as one of the only Black women in the local lineup, she and Textured Waves' co-founders sought out a likeminded group of Black female surfers across the country and their community was born, quickly gaining momentum on Instagram for its spotlight on women of color who surf. Since then, Textured Waves has used their platform to elevate women's voices, while inspiring and creating space for others to take the baton and create their own history.
About the new partnership with Vans, Woody says she is excited and inspired to be working with a brand that reaches a diverse audience in an authentic way. "You can't change cultures alone; you need communities and allies behind you. It takes generations to shift thinking. It's not lost on me that I am the first African American and Thai female surf ambassador for Vans, but that alone doesn't shift it. There are so many female surfers around the globe who are working to elevate their stories and their communities, and I hope we can continue to highlight that."
Welcome to the Vans Surf family, Chelsea!