Thank you to everyone who joined us in March for our first Book Club read. We loved hearing all the feedback and insight into The Tribes of Palos Verdes.
Introducing our next read, 'Barbarian Days: A Surfing Life' by William Finnegan.
Barbarian Days is William Finnegan's memoir of an obsession, a complex enchantment. Surfing only looks like a sport. To initiates, it is something else entirely: a beautiful addiction, a demanding course of study, a morally dangerous pastime, a way of life. Raised in California and Hawaii, Finnegan started surfing as a child. He has chased waves all over the world, wandering for years through the South Pacific, Australia, Asia, Africa. A bookish boy, and then an excessively adventurous young man, he went on to become a distinguished writer and war reporter. Barbarian Days takes us deep into unfamiliar worlds, some of them right under our noses—off the coasts of New York and San Francisco. It immerses the reader in the edgy camaraderie of close male friendships annealed in challenging waves.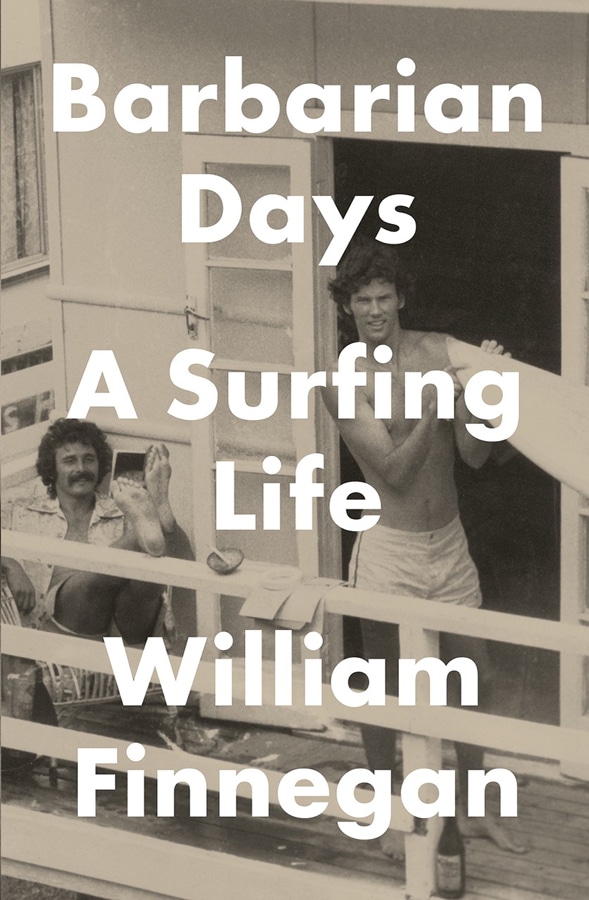 To join in:
Step 1: Pick up a copy of Barbarian Days by William Finnegan. Buy new, second hand or borrow. If purchasing new try and support local and independent online shops if possible.
Step 2: Read the book by Thursday 15th July.
Step 3: Login to Instagram on Friday 16th July and join the discussion throughout the day on the IG book post.

Step 4: Look out for information on the next book club read!
While reading is a solitary activity, the SurfGirl Book Club allows us to come together with book worms across the globe and unite virtually to discuss the good, bad, ups and downs of this next read.
We look forward to meeting with you all on the 18th June to talk about Barbarian Days further. Being gripped by a good book is one of the small pleasures of life and we hope this one's a good'un!