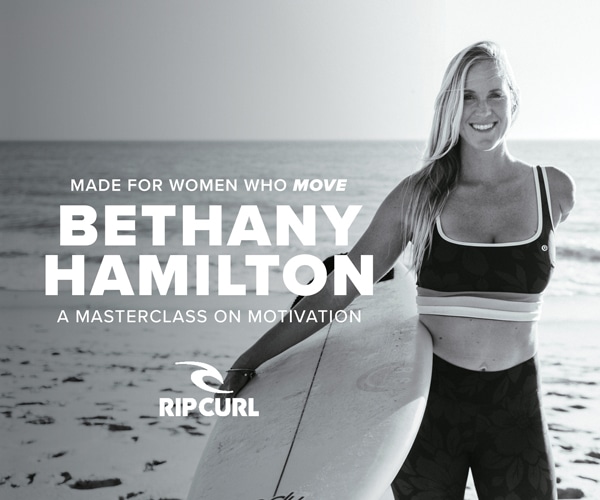 Rip Curl has launched an exciting new series, deep diving into the minds and everyday lives of Rip Curl's elite athletes in their new Masterclass series.
This series is made for women who move, bringing you access to wellness, surf, and fitness insights from some of the best in the business so you can become more motivated and move with confidence.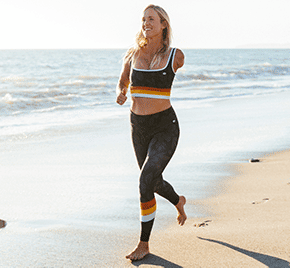 First up, we will be following a day in the life of the inspirational Bethany Hamilton, joining her at home on Kauai. In this episode, you will gain access to some of Bethany's top tips for learning to surf, learn how she stays fit and healthy, and hear how she keeps herself motivated to move. Consider this your masterclass on motivation from the master herself.
"I don't need easy, I just need possible."
Bethany Hamilton
Recently re-signing with Rip Curl for 5 more years, Bethany has been riding with Rip Curl since 1999 and is one of the most humble, resilient, hardest-charging athletes on the Rip Curl team, and in the world. She had to overcome life-changing adversity after losing her arm following a shark attack as a teenager. But Bethany was never going to let that define her. She kept herself motivated and continued to stay at the very top of her game, competing at WSL Championship Tour events and Big Wave events around the globe, coming up against the best surfers in the world. However, Bethany is so much more than a fearless athlete; she is a mother of three, a devoted wife, a public speaker, and an inspiration to thousands. She is truly unstoppable.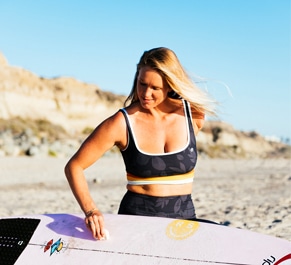 "Outside of my surfing goals, I love finding ways to empower young women to live their best lives, to overcome challenges and to learn how to have fun in the process," says Bethany.
In this episode, Bethany has shared some practical tips that we can all implement into our daily routine, including a surf fitness workout, some tips to get you more comfortable in the ocean, finishing off with her favourite smoothie recipe.
Watch the video here:
Filming and editing Justin Jung
Stay up to date with Bethany and Rip Curl: Instagram: @BethanyHamilton / @RipCurl_Women

For more like this, check out SurfGirl Premium
Say hello to SurfGirl Premium
Boost your surfing, workout at home, stay healthy and celebrate the ocean together with the SurfGirl team.


GET SURF FIT  •  BOOST YOUR SURFING  •  FIND YOUR BALANCE  •  FUEL UP
Everything you need to surf better.
All in one place.
Surf, train, eat and live better with the tap of a finger. Simple to use, easy to get motivated.

What's included:
Knowledge and essential surf tips from professional surf instructors and surfers to get you surfing better and longer, build confidence and motivation. Surf theory lessons to get you to the top of your surfing game.
Access to our Surf Fitness video library with over 100 surf specific real time workouts by qualified fitness instructors. Train anytime, anywhere with Surf Specific HIIT, Stamina, Yoga and Pilates workouts ranging from 10 to 45 minutes.
Surfers' fuel: access to nutrition articles, meal plans and the SurfGirl recipe bank. Tailor made recipes by nutritionalists, chefs and dieticians, for surfers. Easy to make wholesome, healthy recipes to maximise your potential with energising food for all diets.
15% members only discount at SurfGirlBeachBoutique.com on collections specifically curated for premium members.
50% Discount on all SurfGirl Premium programmes.
Exclusive members only competitions and prize draws.
Bi-monthly newsletter to keep you motivated.
SurfGirl Magazine subscription discount.

Your first 7 days are FREE.
No charge until 7-day trial ends. Cancel anytime. 7-day trial gives you unlimited access to SurfGirl Premium.
Price plans to suit everyone with three month or annual pass.
£20.99

£14.99
3 monthly pass
£69.99

£59.99
1 year pass

SurfGirl Premium & Mag Subscription
Get a year's SurfGirl magazine subscription and Premium membership together.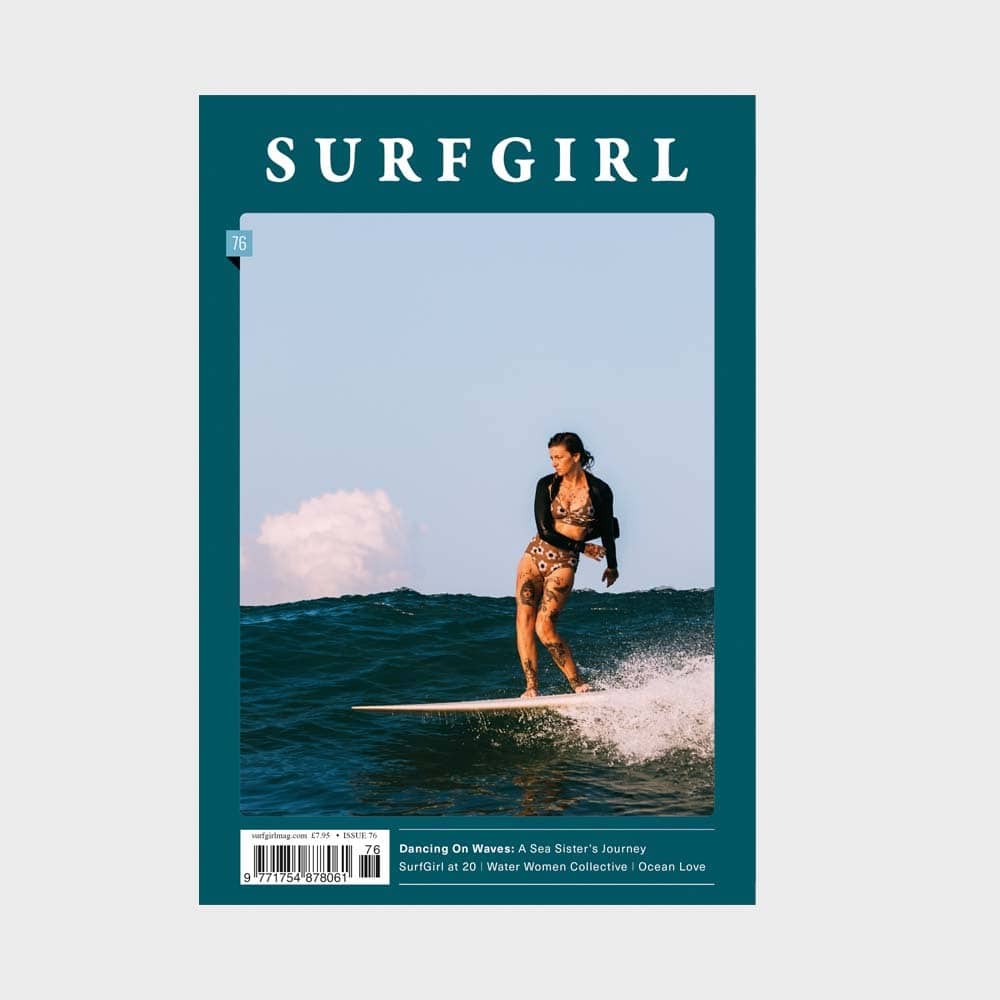 From £89.99

£74.99 (UK)
£82.99 (REST OF WORLD)
1 year's magazine subscription + 1 year SurfGirl Premium pass

SurfGirl, a combination of surfer interviews, surf culture features and dreamy travel stories, is published twice a year in April and October.
Be sure to subscribe to receive both issues and have them delivered straight to your door – anywhere in the world. That's TWO issues of interviews, fun, inspiration, creative ideas, surfing tips and all the news and travel stories. We know you're going to love it!
How it works
Once subscribed to this offer, you'll be sent your first edition of SurfGirl Magazine (issue 76) in April 2022.
Why members love SurfGirl Premium
I'm so thankful that I've joined this community. Female energy and positive support and great stoke.
Such an awesome workout! Loved the surf aspect of it, and felt good to do some new moves which I'm not used to. Really enjoyed this and it challenged me!
This HIIT exercise kicked my butt. I couldn't move anything the next day! Great at motivating and keeping me going even when I'd rather just plop face down on the floor.
Thanks for the injection of confidence and courage.