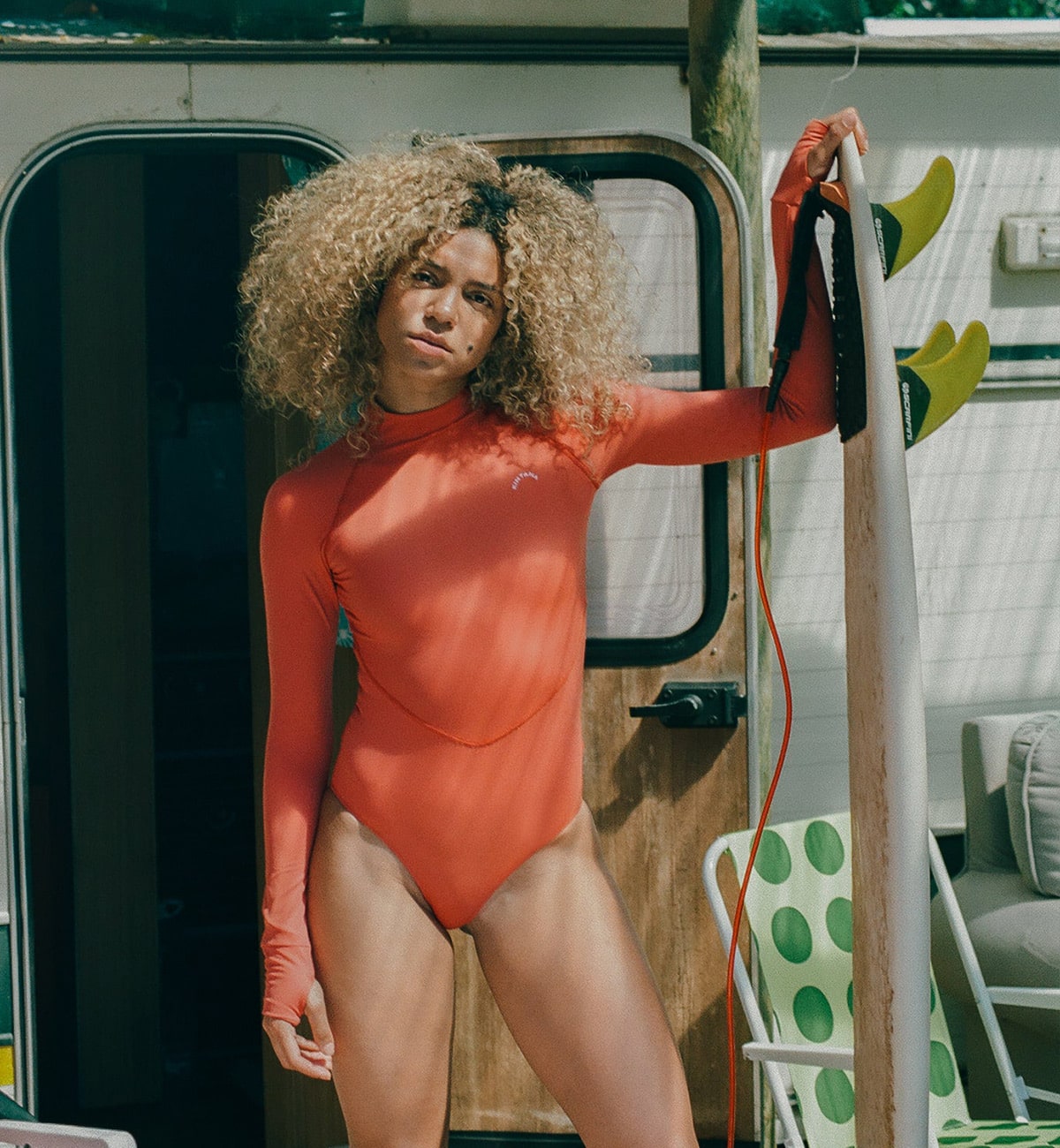 Developed in London, based in Munich, Kintana redefines water-wear with a clean, yet form-flattering aesthetic. Focused on the concept that water-wear does not need to compromise on design for functionality, the Kintana collections aim to inspire a sense of adventure and possibility while keeping sustainability at their core. Created and run by an all-female team, the collections use innovative eco-friendly materials while an ongoing partnership with Seatrees, plants one mangrove tree per item sold.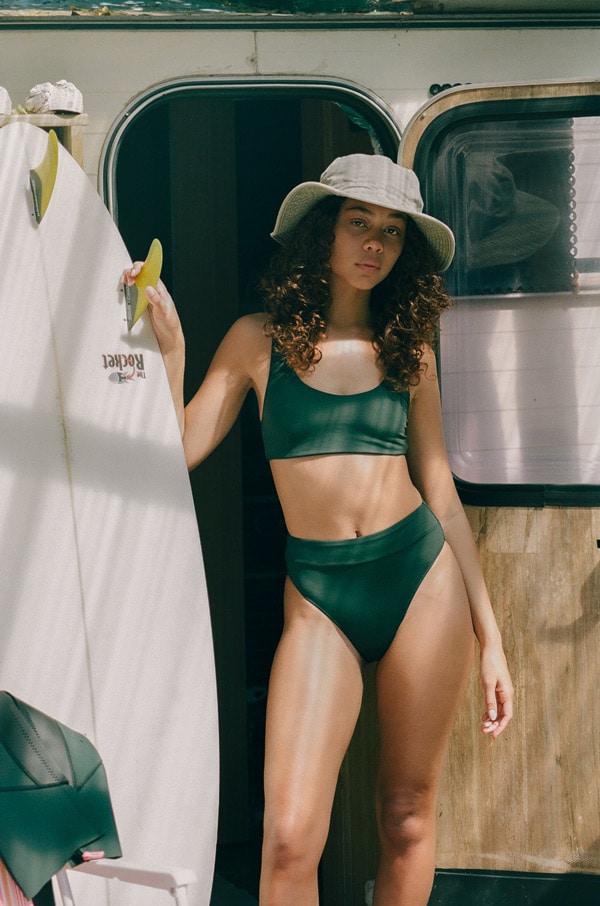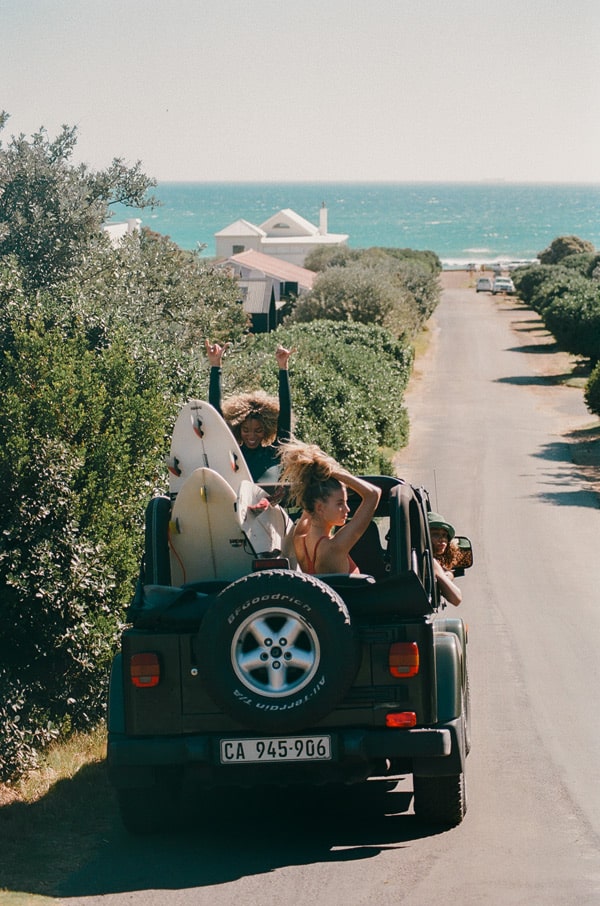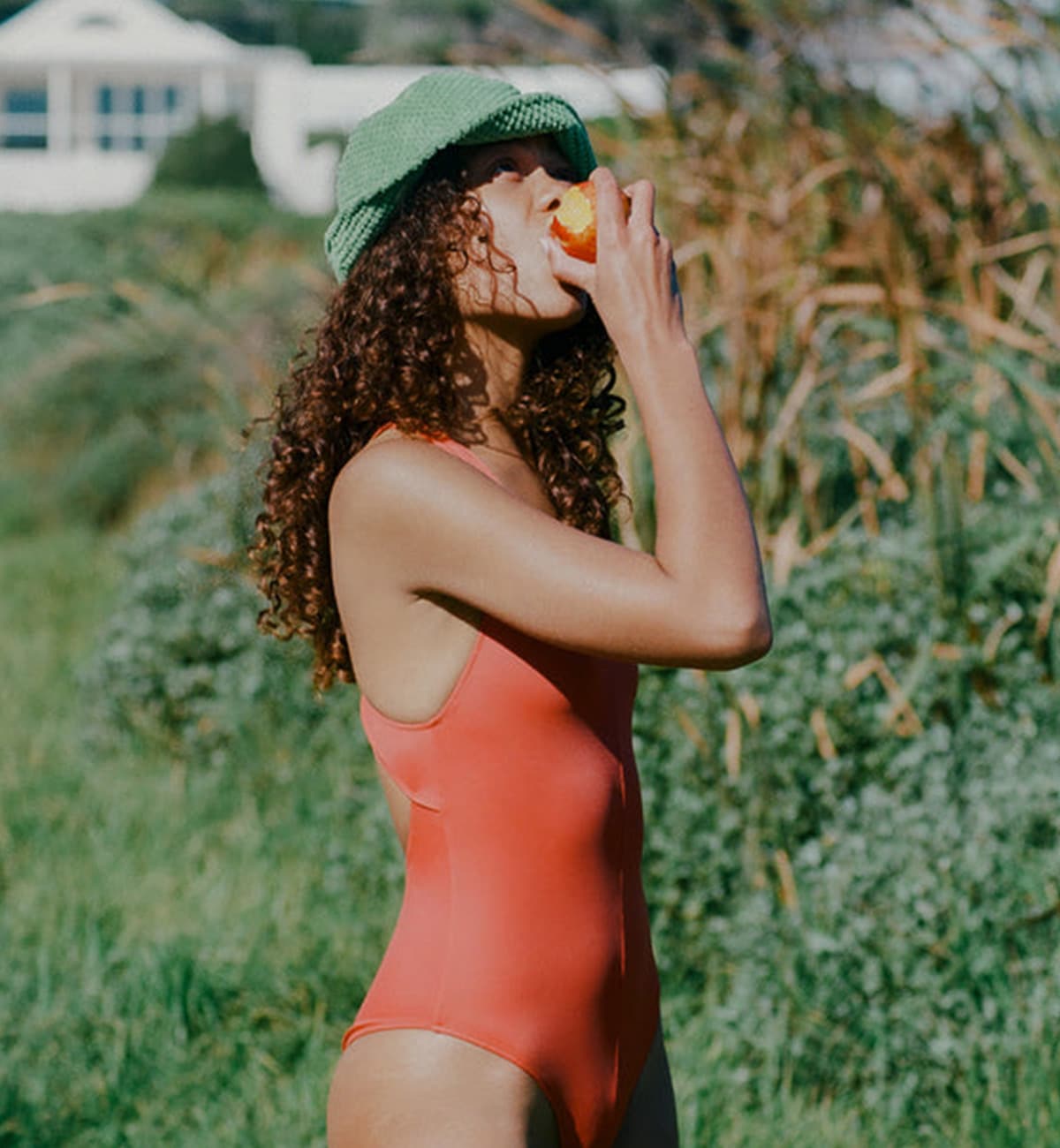 About the new collection
The Ala Longsleeve and Rashguard are designed for more coverage, UV protection and warmer water temperatures. Whilst the new swim styles provide support and comfort in the water and are the perfect partner to a Kintana wetsuit in both colour and purpose.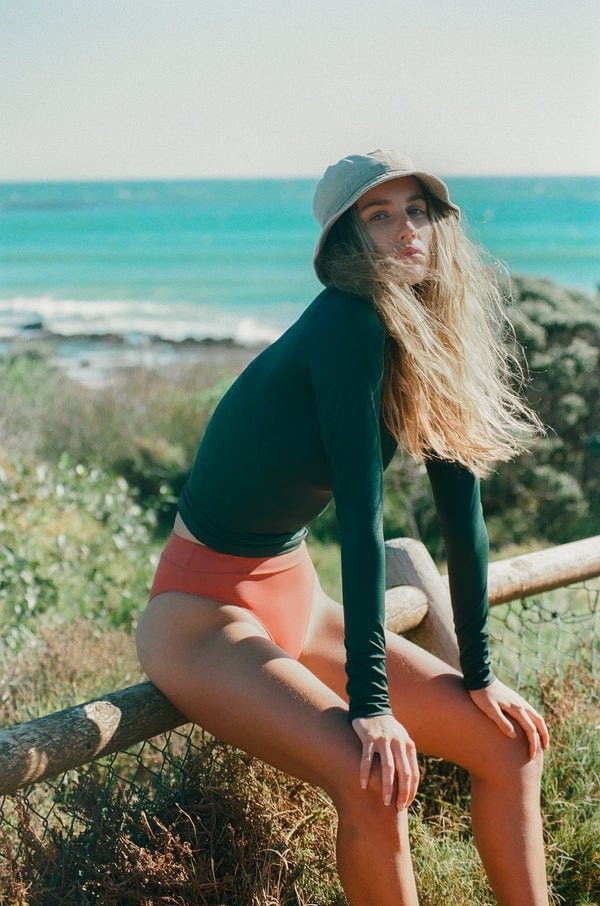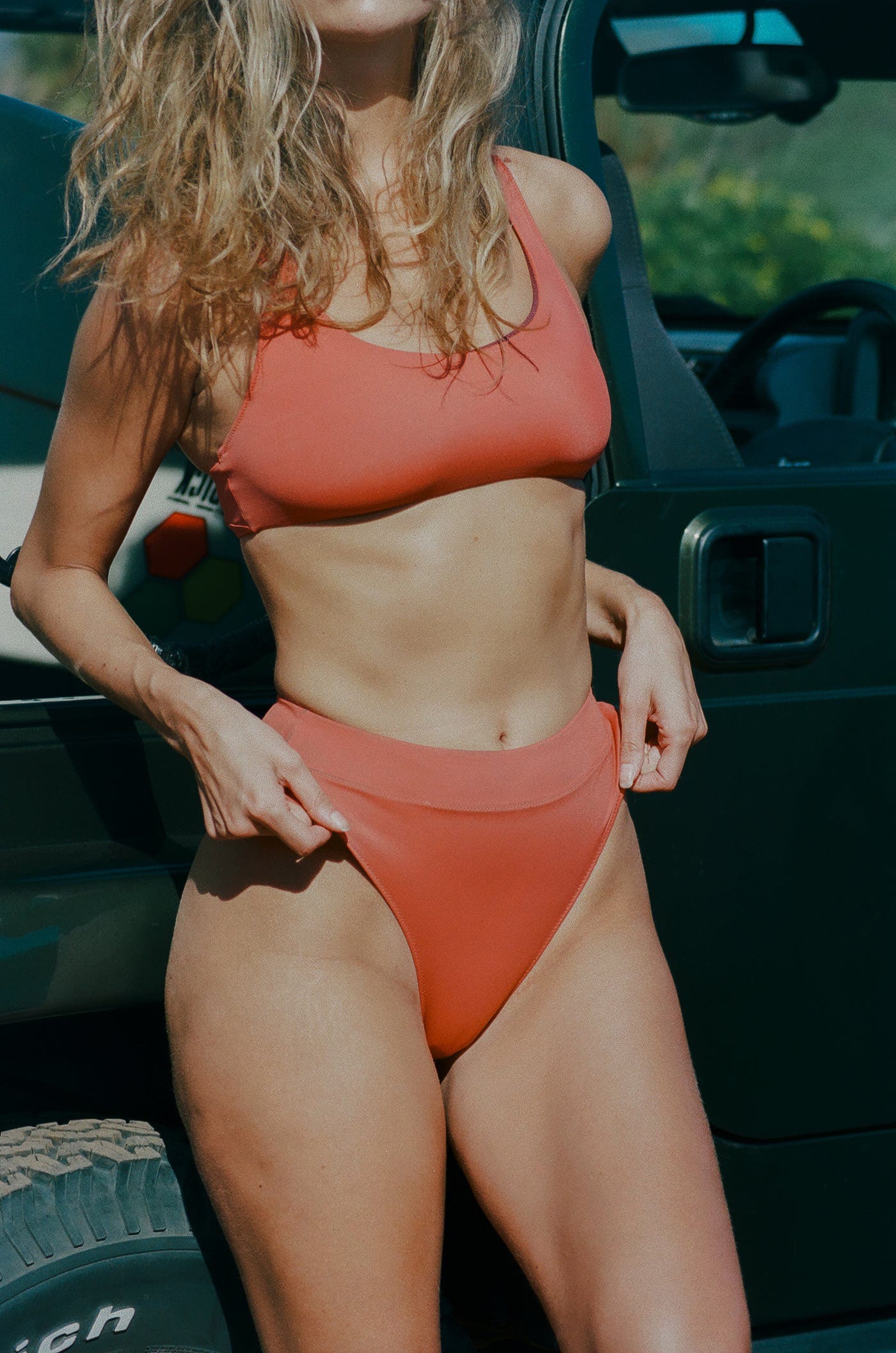 All Kintana swimwear provides UPF50+ and is made from ECONYL® a regenerated nylon sourced from nylon waste otherwise polluting the Earth, like fishing nets, fabric scraps, carpet flooring, and industrial plastic.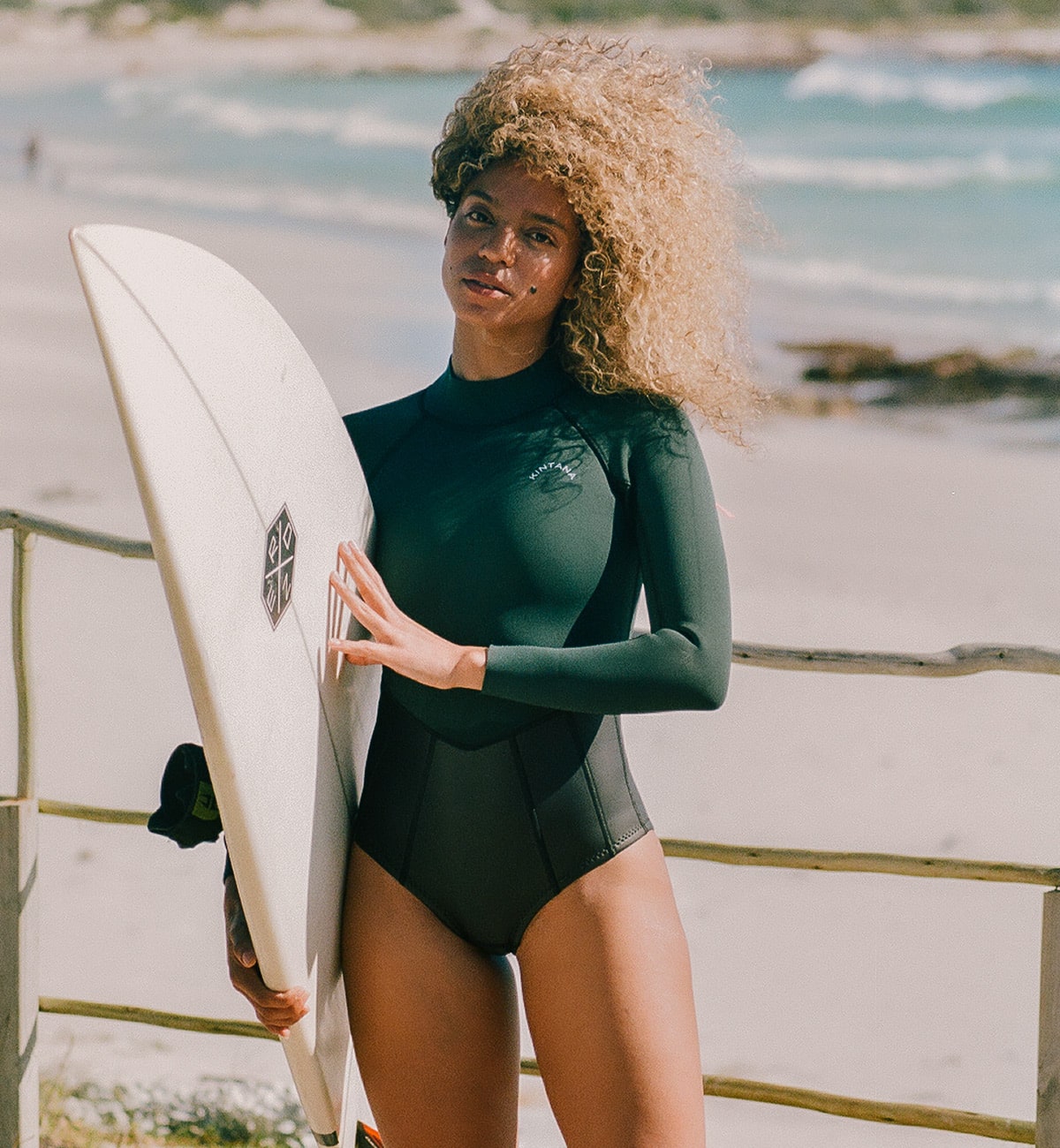 Kintana's wetsuit collection is made from a combination of bio and limestone-based neoprene lined with recycled polyester made from post-consumer PET bottles. The limestone-based neoprene is PVC free and significantly reduces petroleum use. The bio-prene is a 100% neoprene free bio-based product made of renewable resources.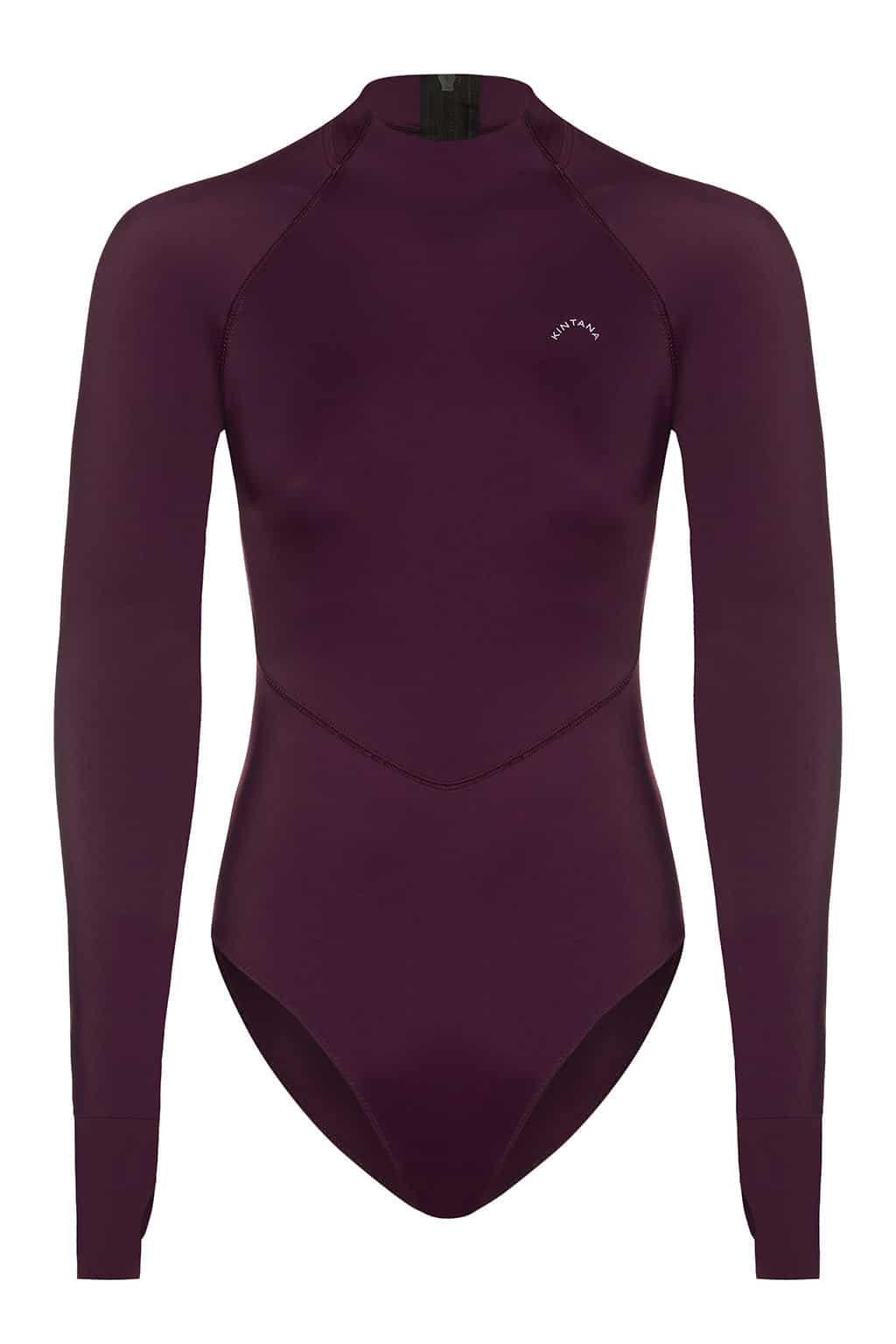 Ala Longsleeve
A multi functional surf and swimsuit for sun protection and maximum movement. This surf suit features thumb loops and a high neck for extra sun protection and comfort. Lined in the front for more bust support and increased comfort. £171


Tana Swimsuit
Lined racerback Swimsuit with low cut back and high leg. Medium coverage and support for active days in the water. £153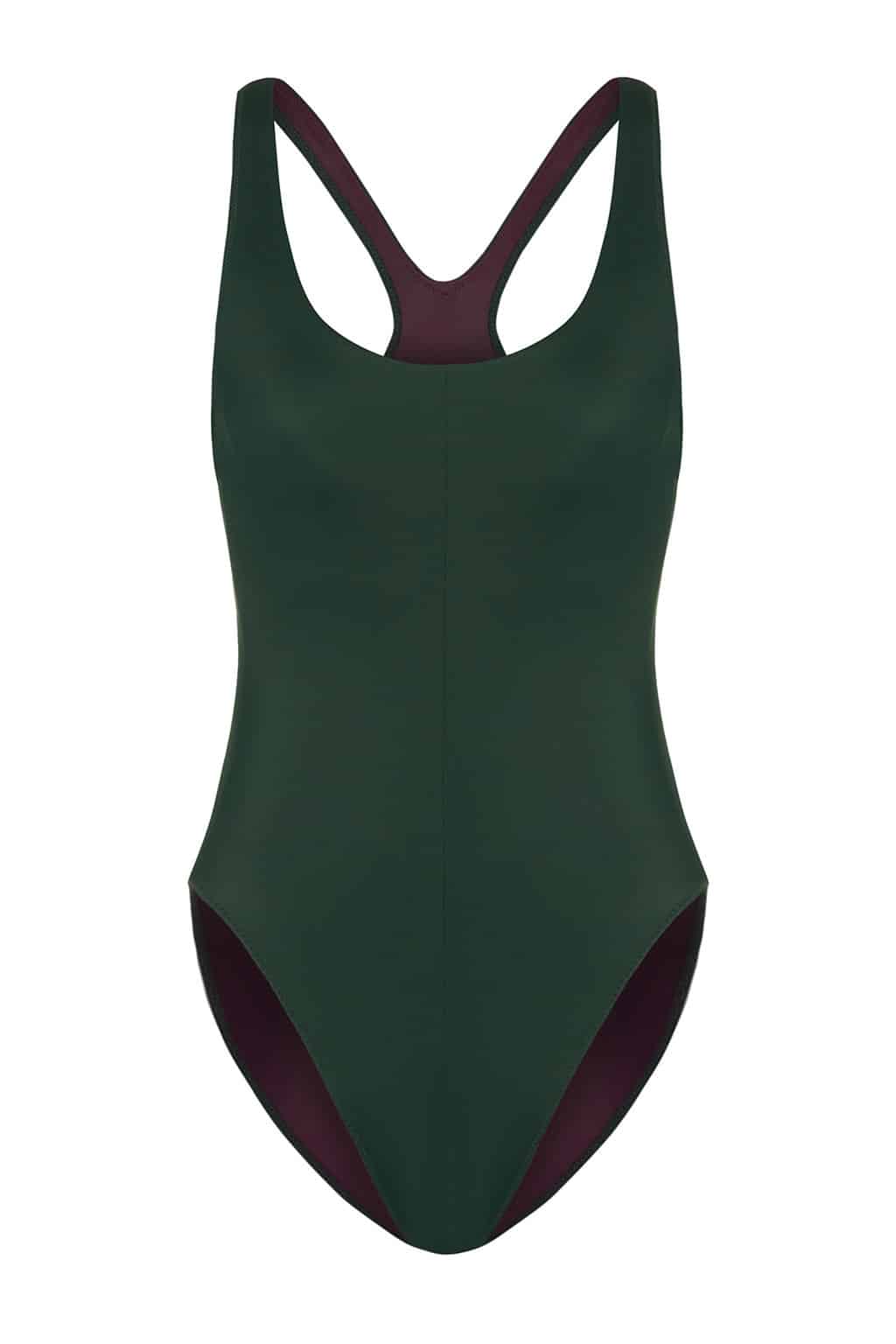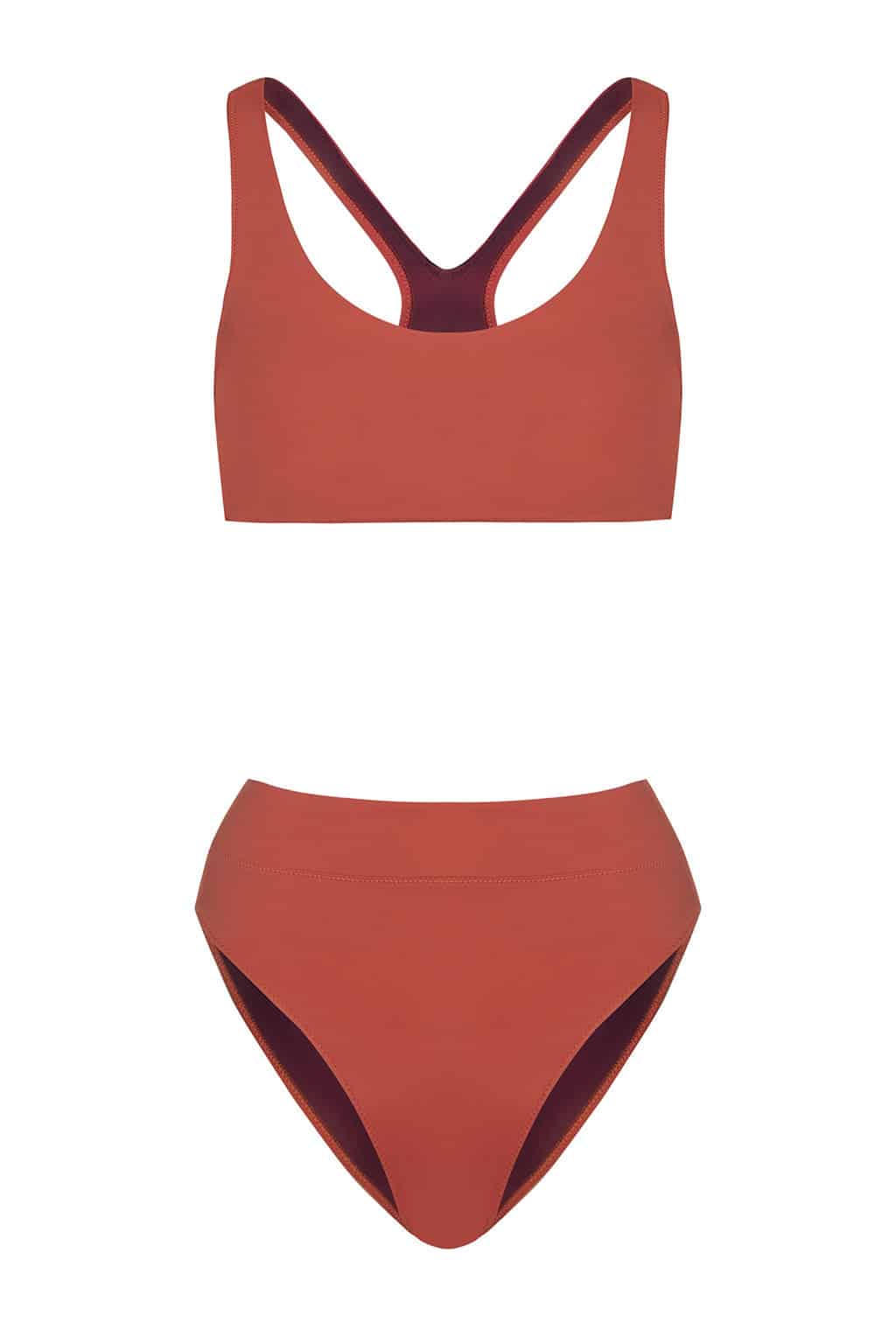 Clifton Bikini
Racerback bikini top with medium coverage and support for active days in the water. Fully lined in the front for support and coverage. High rise, high leg, fully lined bikini bottom with medium coverage on the back. Top £66.00, Bottoms £66.00


Ala Rash Guard
A multi functional surf and swim shirt for sun protection and maximum movement. This rash guard features thumb loops and a high neck for extra sun protection and comfort. £149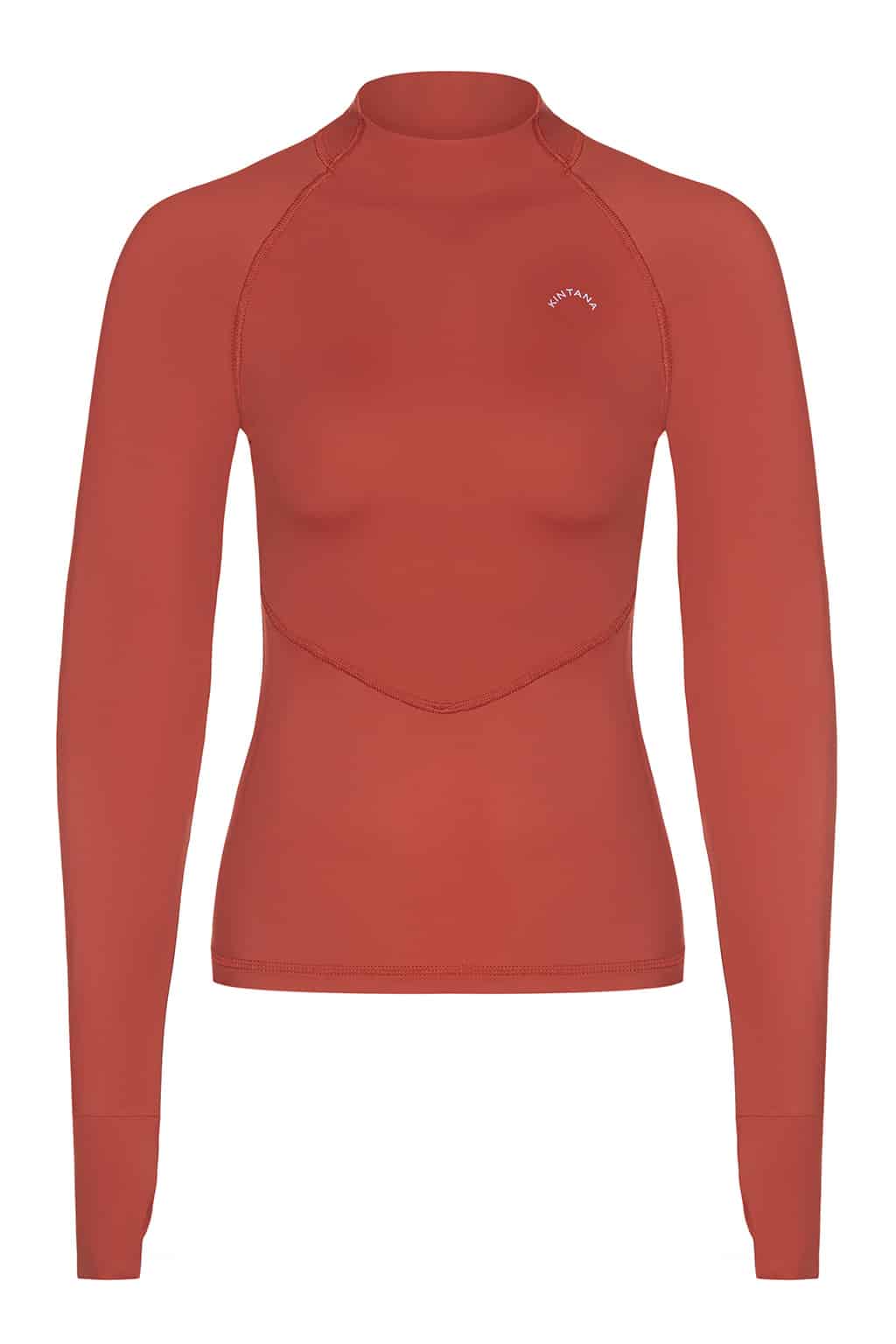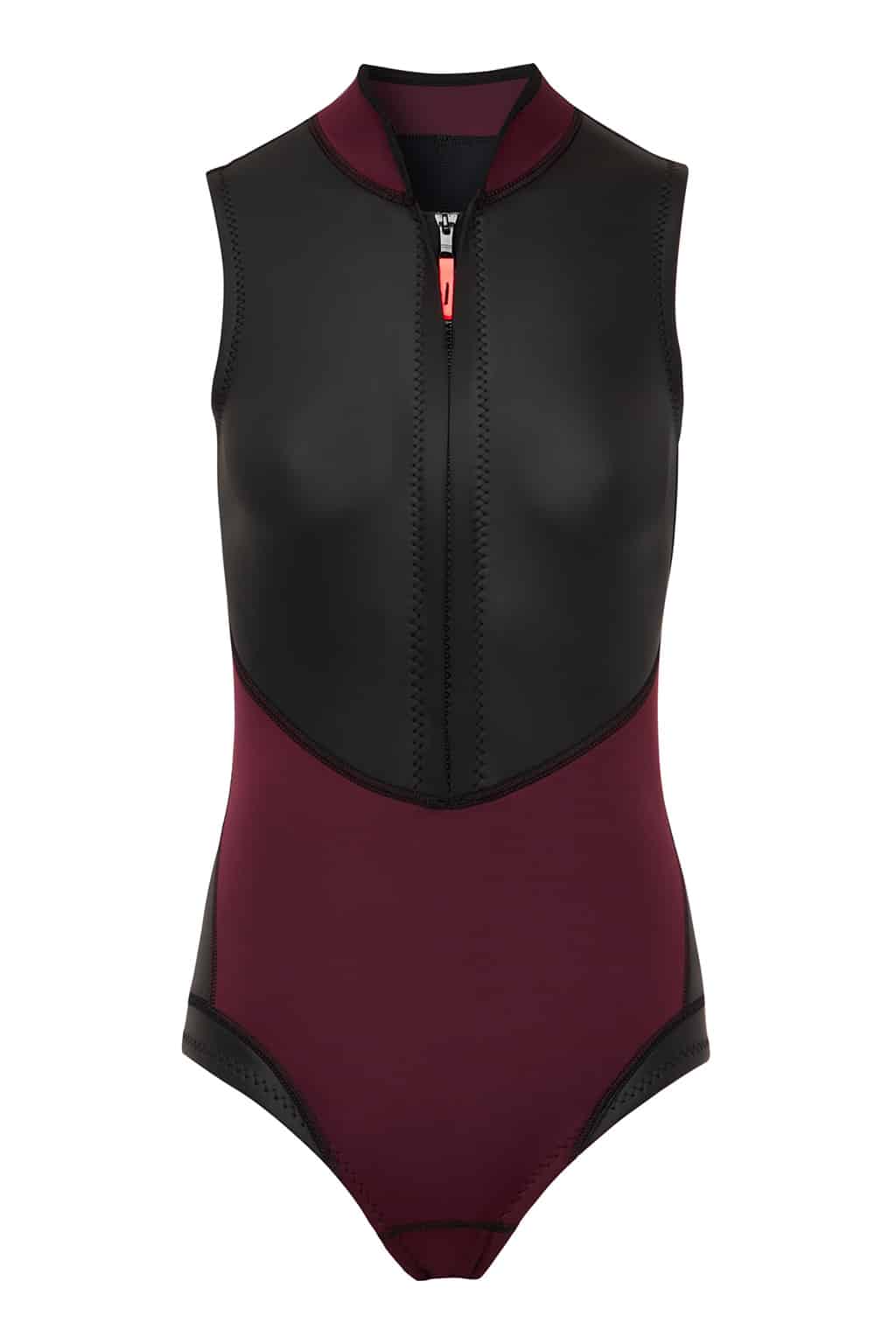 Sleeveless Shorty
The Sleeveless Shorty is great for warmer days and maximum movement. Made of a combination of 1.3 mm bio & limestone based neoprene. Lined with slickskin and recycled polyester from post consumer plastic bottles. £197


Longsleeve Shorty
The Longsleeve Shorty provides more coverage while keeping maximum shoulder freedom. This springsuit is ideal for exploring the water or riding a wave. Made of a combination of 1.3 mm bio & limestone based neoprene. Lined with extra smooth slickskin and recycled polyester from post consumer plastic bottles. £224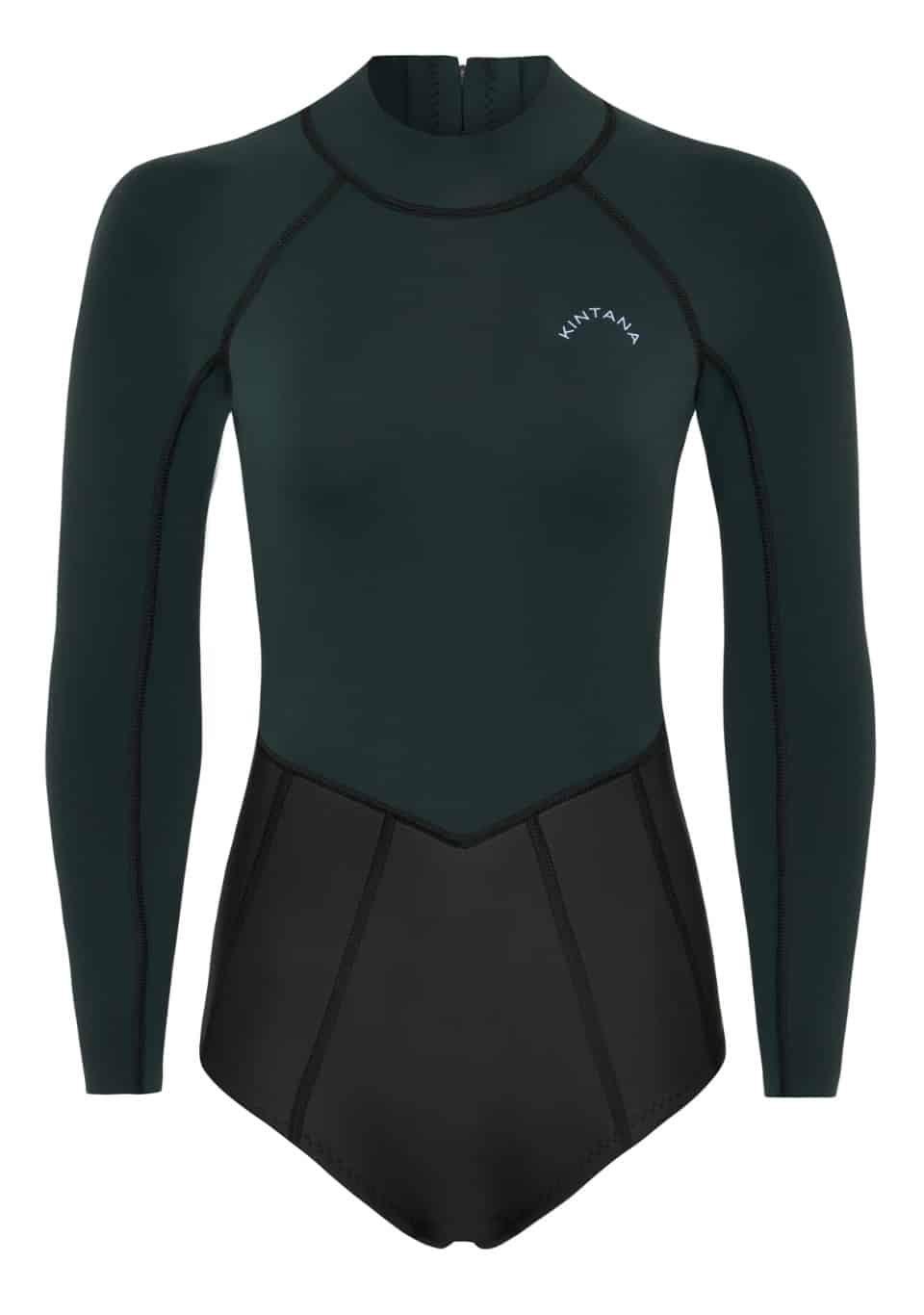 Shop the Kintana collection now at wearekintana.com and check them out on Instagram at @wearekintana

Credits:Photographer (campaign images) – Isabel Hayn • Models – Tilda Elfsson, Dailirelis Perez Lopez, Christen Rhule