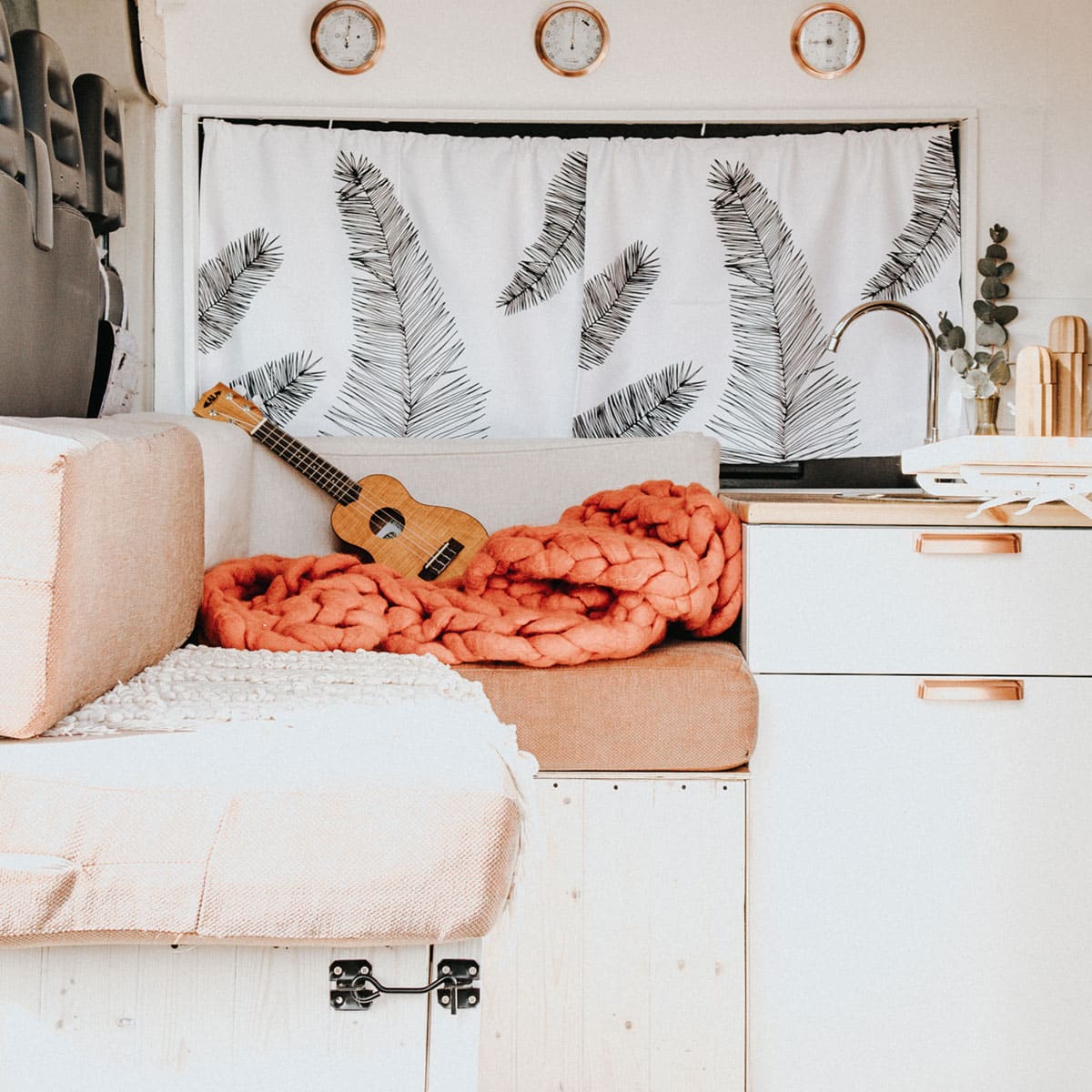 Founded by Nicole Herridge six years ago, Stitcha marries Nicole's passion for sustainable interiors, design and adventure, in the most delicate and quirky of ways. Nicole starts her designs with a pen and ink sketch, and some items are free-hand machine embroidery on a blank canvas. The goal of Stitcha is to create products that look after the land and sea, and to push peoples perceptions on their interiors, and create products that eliminate the use of manmade fibres. 
Nicole, your interiors for 'alternative spaces' are so unique, what inspired your collection?

It's about capturing a sense of wanderlust in your tiny space, in a Scandi and minimalistic way. The coast and my travels through Australia, Cornwall, Croatia and Norway have inspired me – as well as my background of being half Maltese.
How are tiny spaces changing our perception of interiors?
Tiny space living is huge in America and is beginning to flourish in Europe. Tiny spaces – whether it's cabins, float houses, houseboats or vans – take up less space and create a minimal lifestyle. When I travelled in Australia for three months I didn't miss all my stuff from back home. Tiny space living comes with an understanding of having the lovely items in your life, but on a smaller scale.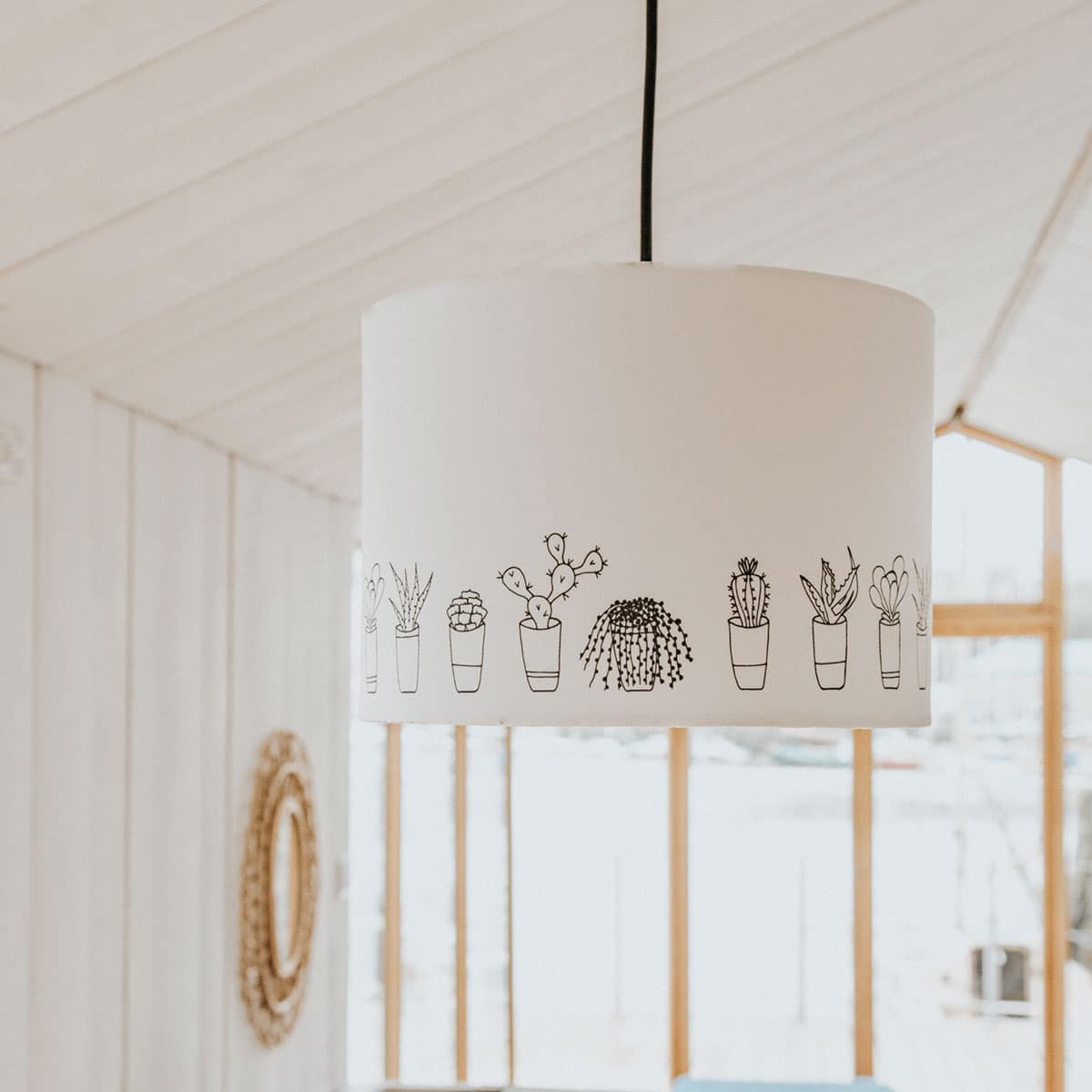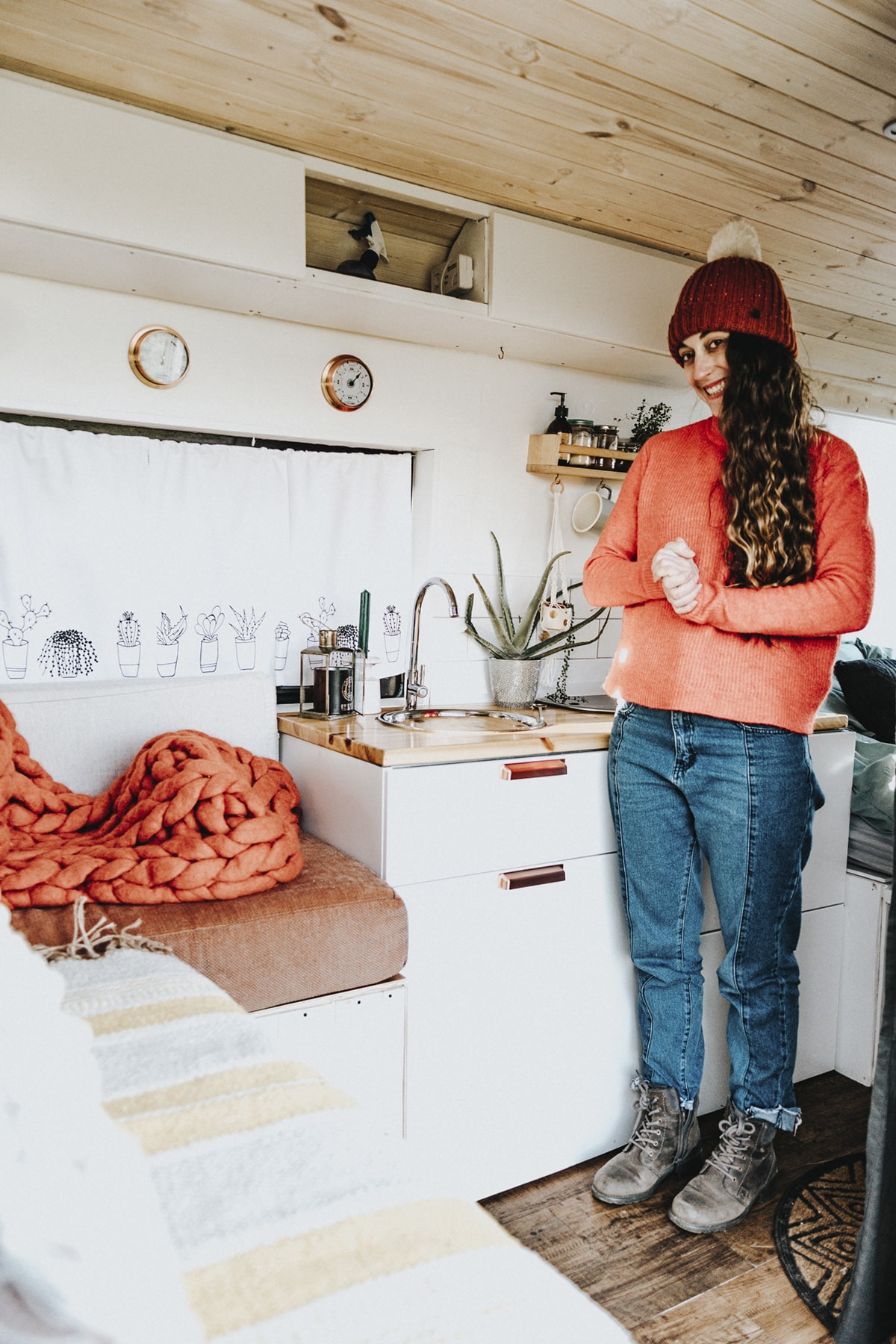 What's unique about Stitcha?
Each product is made to order. I don't buy in bulk or print in bulk, therefore each time you buy there is little wastage. Any surplus fabric, if there is any, gets sent back to me for me to reuse. Our gift cards, which are available now, are made from paper that holds seeds in. When your gift card is used, pot your item and flowers will grow. It's about creating a non-throwaway society. Even our business cards are made from recycled 
cotton t-shirts.

What are your plans for the future?
I have a lust for adventure, which comes with the brand's story. I am currently purchasing a van to turn into a show home for taking my products to events throughout the UK and Europe, meeting tiny home lovers along the way.
Please visit Stitcha at stitcha.co.uk