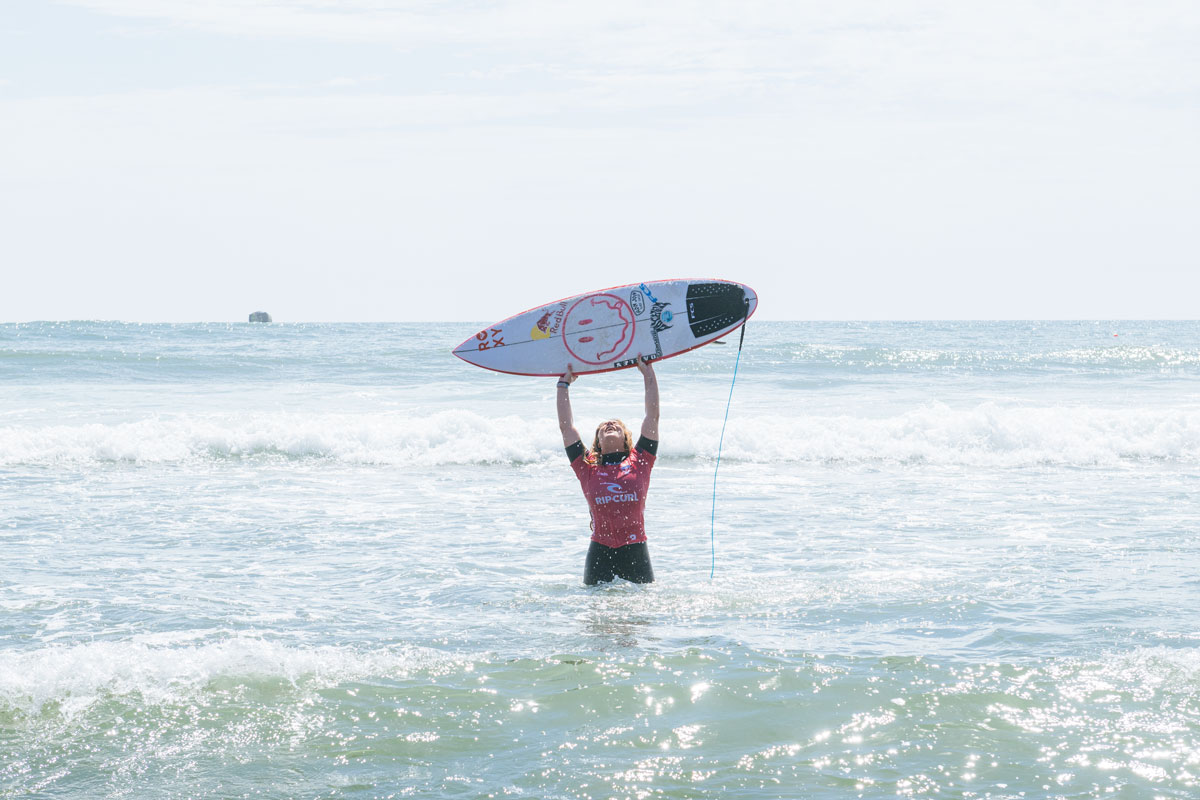 After making a comeback from a year off the World Tour to deal with reoccurring medial and health issues, 21 year old Caroline Marks came back stronger to take the WSL World Title. We had a chat with Caroline after her win to find out what it means to her.
Caroline, congratulations on becoming the new WSL World Champion! How does it feel to achieve this remarkable milestone so early in your career?
It feels amazing, since I started surfing this has been my biggest dream and goal ever. I never really had a time limit on it, it was just something I wanted to do in my career. I feel like it happened at such a perfect time, last year just taking a year off and going through some things it just made this feel so special. It's just such an amazing feeling, it's something I've never felt before, I'm really happy. 
Can you take us through your journey to becoming a world champion? 
Yeah, I mean my whole life got me to this moment. For me it's been a lot of hard work and dedication. I've always been a really driven individual. My parents were always really driven and have a positive outlook on life and I think that's been a really good influence growing up. Me and my brothers, they always made us stay really close and support one another, and I think that's really cool because now they really push me more than anybody.
Having that support has been huge, on the road you're away so much and my family can't come everywhere but even talking to them everyday has been really helpful. They're my 'feel good' people so being around them has helped me a lot to get to this moment.
Myself also with the hard work and then obviously Mike Parsons my trainer, Luke Egan – all these people have helped me get to this moment, it's really cool.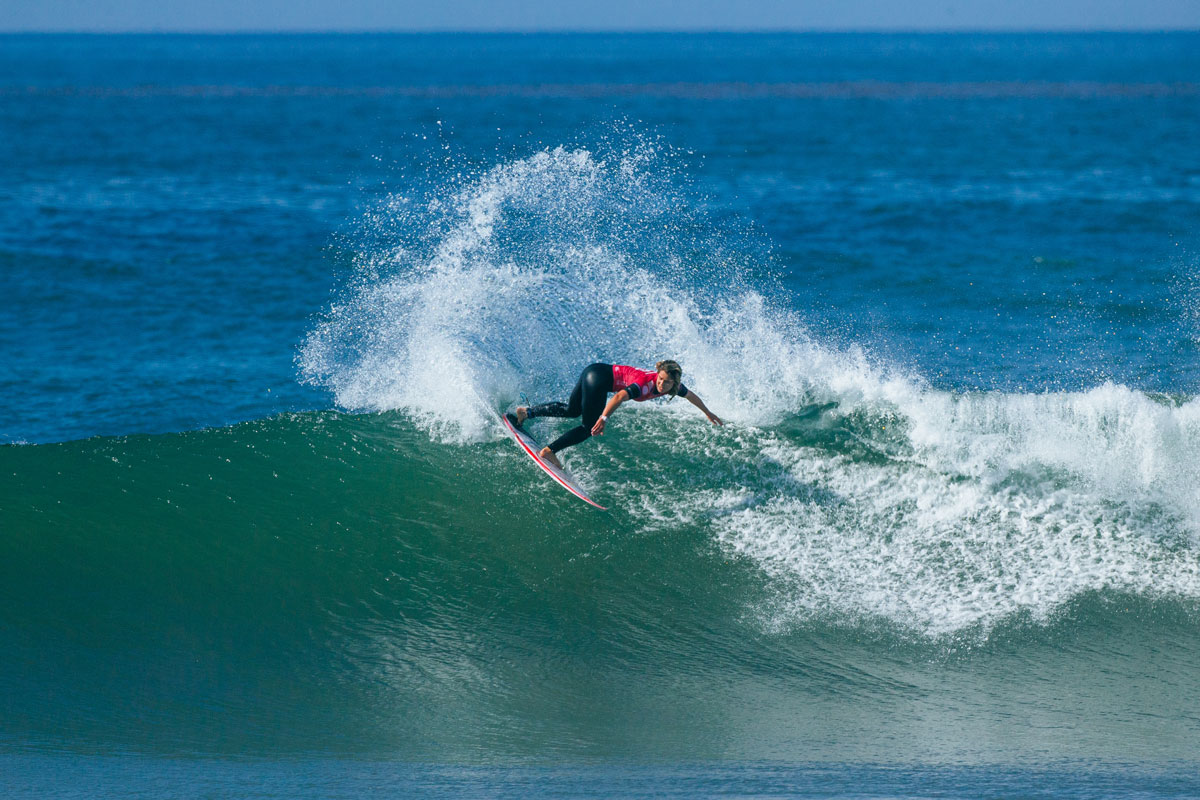 "I've really got that joy back for surfing. It's just been the most fun year of my life. That was a win in itself."
How did you feel on the day, were you nervous or confident?
Obviously there's nerves but I think it was excitement nerves. It was really hard to eat that day because there's so much adrenaline but after I got in the water for my first heat and got my first wave I was like, "yeah ok". I just had this feeling that I surf this wave all the time, my boards are great, my mind is great, I feel like I'm surfing really great, now it's just time to have fun.
So I was in a really good mindset that day, super nervous but really confident at the same time. A good balance, ha,ha!
What preparation do you undertake to get to the top of your game?
I haven't changed much over the past few years. I feel like I've had a really balanced year and I'm confident in my program. I love to train and work hard, I crave that! But for me it's more about finding a balance between the training and finding time for yourself and your friends.
I've been able to really balance that this year and I've been having lots of fun, so I think that's really helped as I've really got that joy back for surfing. It's just been the most fun year of my life. That was a win in itself.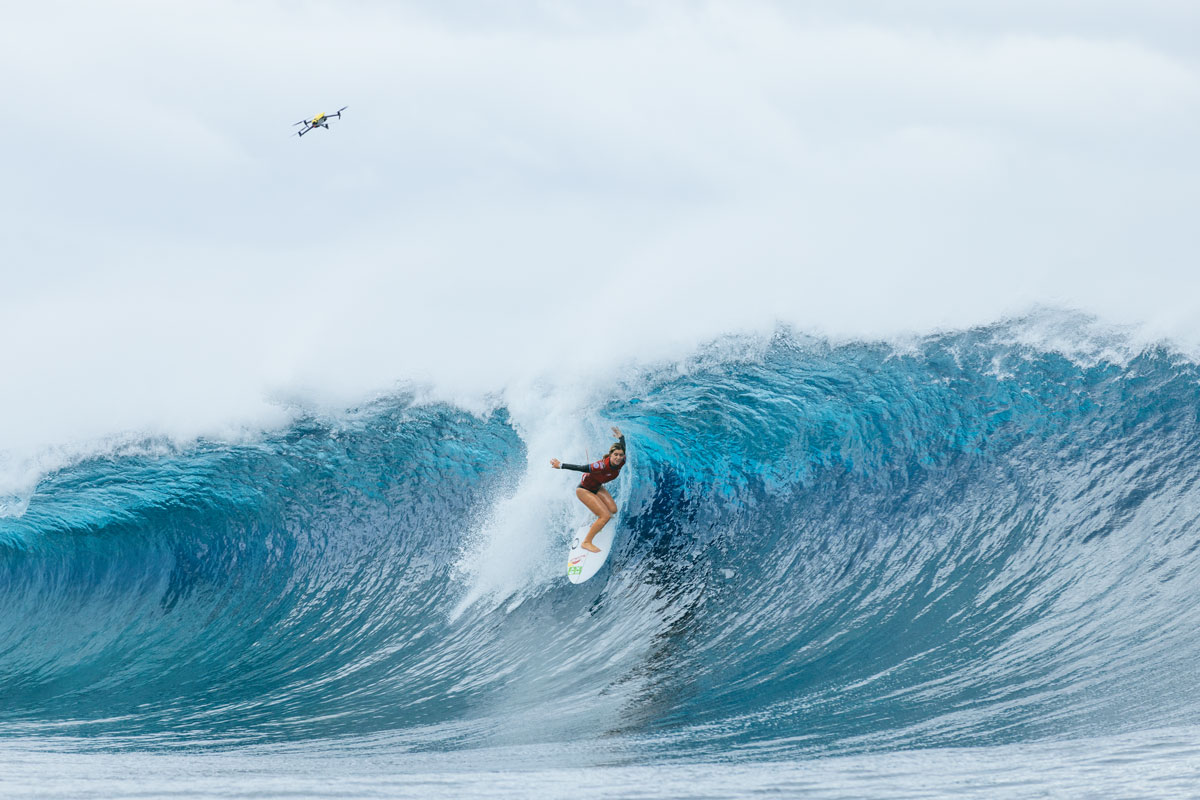 Last year, you took time out from competing, how did that affect you?
Obviously being away from the Tour, it felt like an eternity. It wasn't much fun but I'm really grateful for that time off, it was really helpful and very much needed. I'm still so young, so what's one year when I have my whole life ahead of me?
When you go through a hard moment it can either break you, or you can come back stronger. A big goal of mine was to come back stronger. I feel when you're down that's when you learn a lot and can learn from your mistakes. So I'm grateful for the time off, for sure.
Who has been your biggest inspiration in the world of surfing?
Kelly Slater has been a huge inspiration to me. Stephanie Gilmore, Carissa Moore, Lisa Andersen, the list goes on.
It's hard to pin point one person but all those people I've mentioned have paved the way for me and my generation. We now surf the same venues as the men and there's just been so many changes to the sport. I really feel that generation before me paved the way to give us such a bright future.
Can you share some of your favourite surfing spots around the world?
It's hard to pin point a couple of spots there's so many amazing waves, like Jefferys Bay and Snapper, they're so fun. Lower Trestles is definitely one of my favourite ones, it feels like a liquid skate park, it's so rippable. I also love Cloudbreak in Fiji, I know it's on the schedule for next year so it's really exciting. I haven't been back there since I was 14, so really excited.
What advice do you have for aspiring pro surfers?
Just spending hours in the water, having fun with it and getting a friend and enjoy it. Surfing's so much fun. That's why I spend so many hours in the water, there's so many different conditions, it's always changing and it's never boring.
Surfing often involves a deep connection with nature. How do you advocate for protecting our natural resources?
Be mindful. Something simple like not using plastic straws, seeing some trash on the beach and picking it up, little things like that. I'm still learning a lot about ocean conservation and it's something I want to get more into.
Now you've got the World Championship Title, what's next for Caroline Marks?
Right now I'm enjoying the moment. I'm in France enjoying the waves and being with my friends, but I'm excited to get home and be in my bed! Then I'm looking forward to next season, and doing it all over again!
Thanks to Roxy for assisting with the interview.