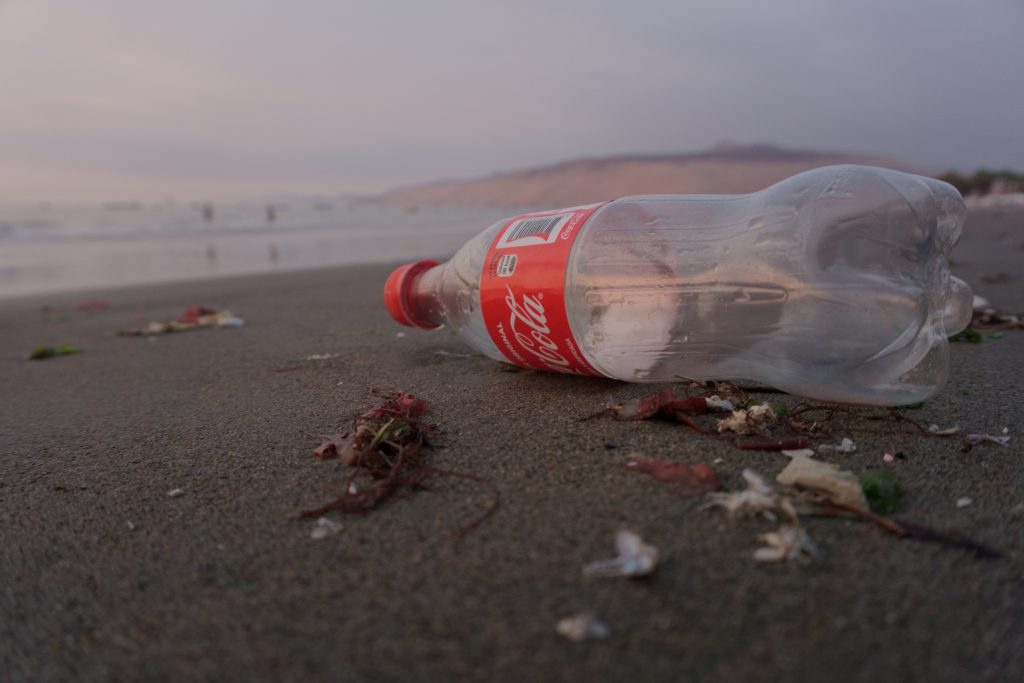 A new report from ocean conservation charity Surfers Against Sewage reveals that almost two-thirds (65%) of all branded packaging pollution across the UK can be traced back to just 12 companies: Coca-Cola, PepsiCo, Anheuser-Busch InBev, McDonalds, Mondelez International, Heineken, Tesco, Carlsberg Group, Suntory, Haribo, Mars and Aldi. 
The charity's annual Citizen Science Brand Audit released today exposes the 'Dirty Dozen' behind the packaging pollution pandemic which is blighting UK landscapes and decimating the environment.
Coca-Cola has taken the top spot yet again, with branded items such as Coke cans and bottles being picked up three times more often than other brands during the audit.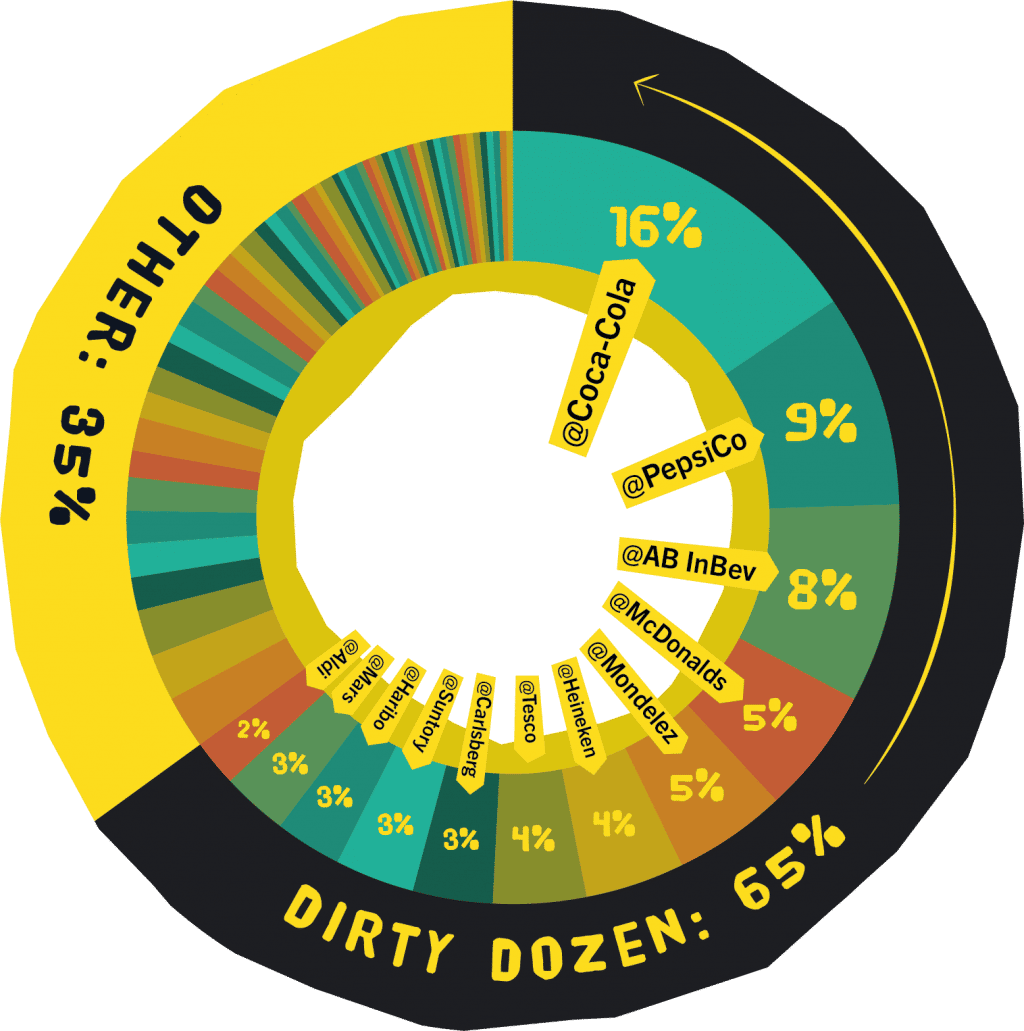 Alongside the Dirty Dozen parent companies, the report also reveals the top ten most polluting food & drink brands in the UK, including household names such as Walkers, McDonalds and Cadbury.
To highlight the damage these companies are causing, the charity has installed an attention-grabbing art installation at Watergate Bay in Cornwall, depicting a supersized industrial pipe spewing plastic pollution onto the beach and calling on companies to 'turn off the tap' in reference to the packaging pollution flooding into the ocean.
Brendan Godley, Chair in Conservation Science and Exeter Marine strategy lead commented: "Plastic packaging is polluting the ocean, impacting marine species and destroying habitats. The findings of Surfers Against Sewage's Beach Brand Audit highlight the types of pollution that are escaping into the marine environment and the brands that are responsible. I believe that this kind of work is critically important in order to urge companies to urgently reduce their packaging pollution before it is too late."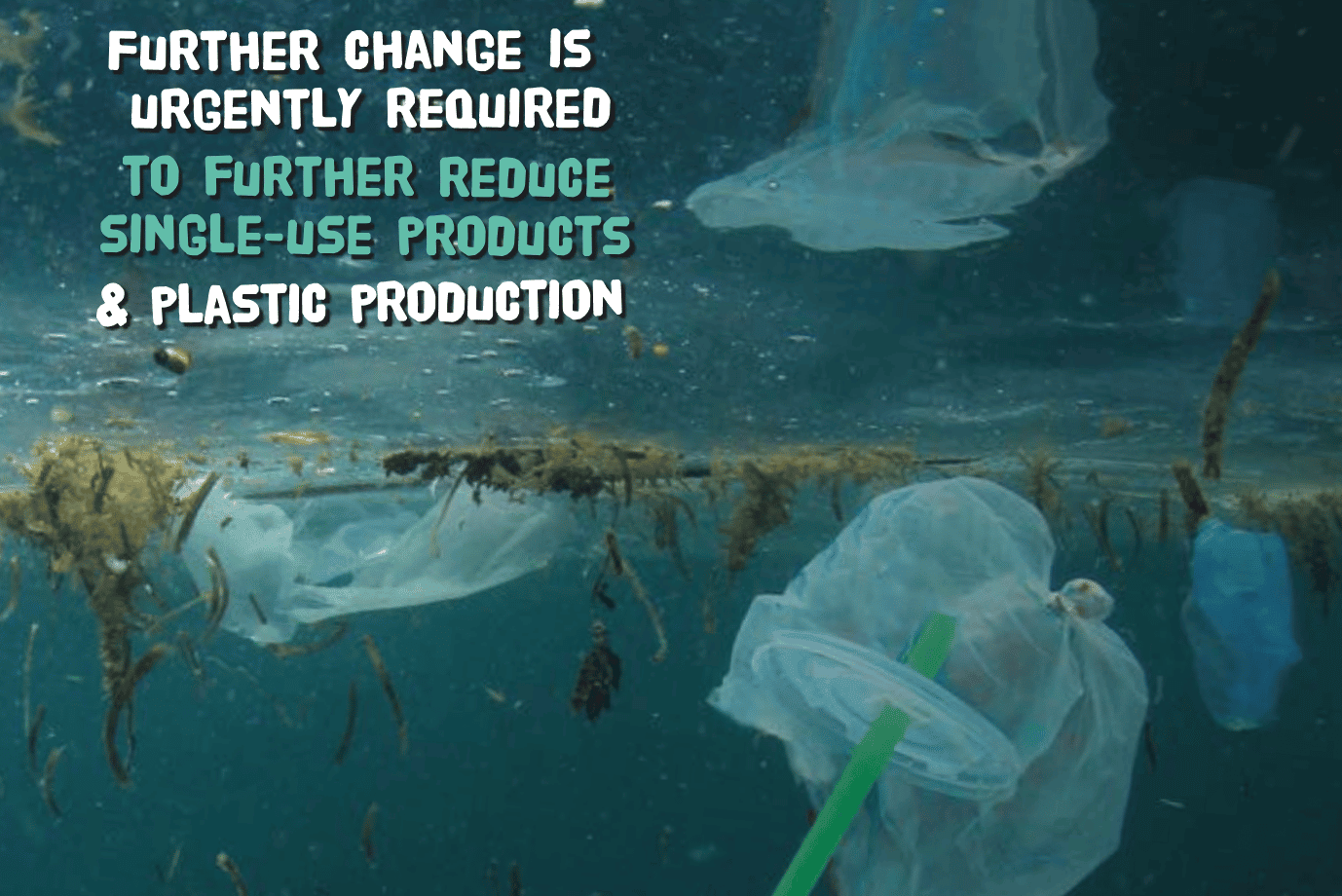 It seems the COVID-19 pandemic has also impacted the type and volume of items recorded during this year's Brand Audit. Stella Artois and Budweiser cans made their way into the top ten most polluting brands, leading to their parent company Anheuser-Busch InBev rocketing up the 'Dirty Dozen' leader board to third place, having come 8th in 2019. The charity attributes this surge to the closure of pubs, bars and restaurants during consecutive lockdowns. Similarly, plastic and glass bottles and cigarette butts accounted for just under half (48%) of unbranded pollution.
As well as calling on companies to reduce their packaging and switch to refill models, the charity is urging the government to introduce an 'all-in' Deposit Return Scheme for all drinks containers of all sizes and materials, not just limited to small containers classified as 'on-the-go'. This scheme would see consumers pay an up-front deposit on an item which would then be redeemed on return of the container. The report estimates that more than half (52%) of the pollution from the Dirty Dozen companies would be captured through such a scheme, including 80% of top polluter Coca-Cola's products.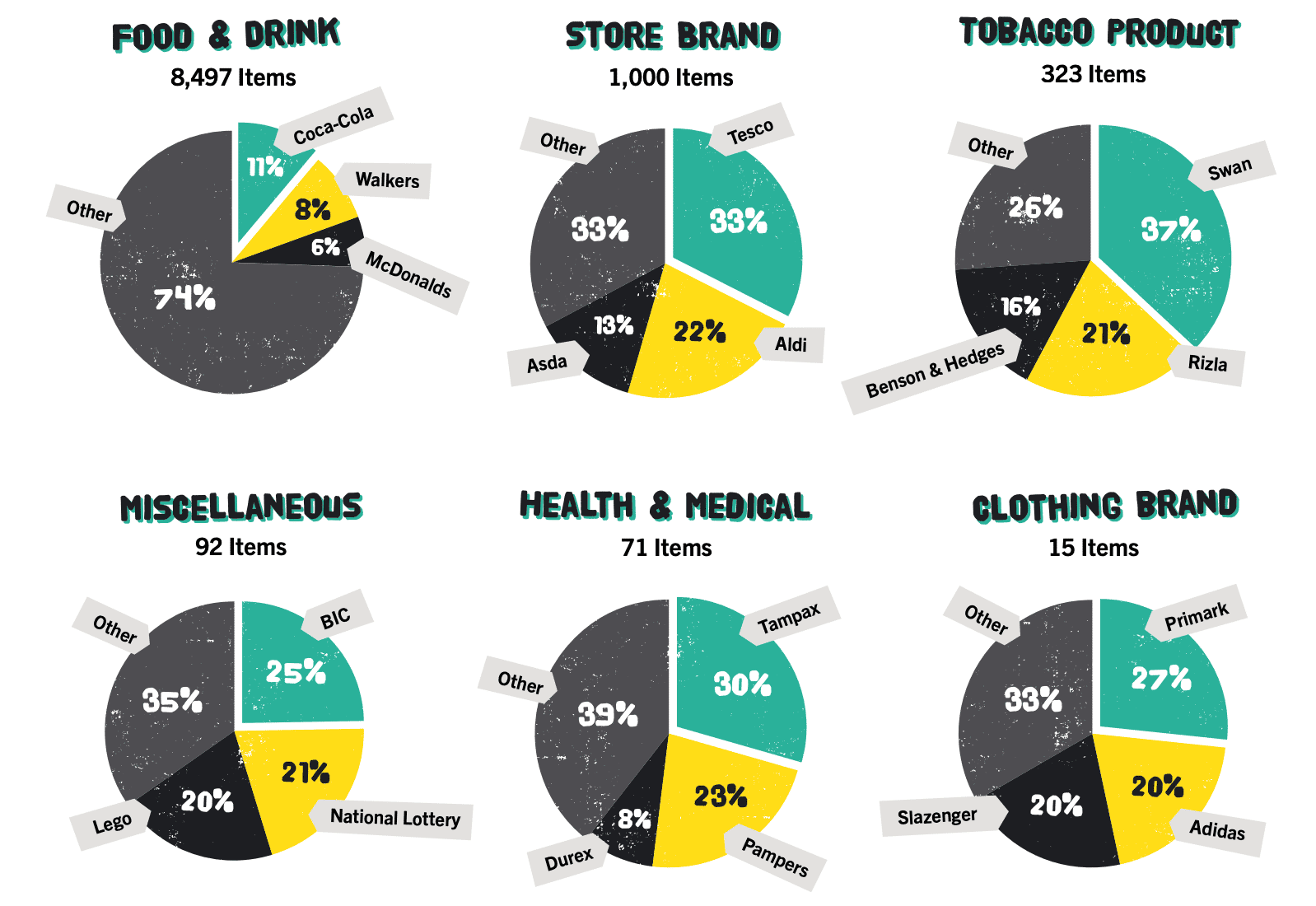 Hugo Tagholm, Chief Executive, Surfers Against Sewage said: "Our annual Brand Audit has once again revealed the shocking volume of plastic and packaging pollution coming directly from big companies and some of their best-known brands. Serial offenders including Coca-Cola – which tops the leader board year on year as the worst offender – are still not taking responsibility. Legislation such as an 'all-in' deposit scheme needs to be introduced urgently and governments need to hold these companies to account and turn off the tap of plastic and packaging pollution flooding the ocean."
This year, the data for the audit was collected as part of the charity's ambitious Million Mile Clean initiative. In total 3,913 volunteers collected branded items over 11,139 miles, making it the UK's biggest coordinated clean-up event. The charity recorded a total of 9,998 branded items which were linked to 328 companies.

In order to tackle the problem, Surfers Against Sewage is calling for:
Legislation that ends the production and consumption of non-essential single-use polluting plastics.
Legislation that ensures effective resource use and waste management.
Business models within companies that are focused on reduction and reuse.
A shift away from traditional recycling models and towards reduction and alternative use for single use plastics.
Hugo Tagholm added: "Despite the surge in single-use plastic as a result of the pandemic, PPE made up just 2.5% of unbranded plastic pollution recorded during our latest Brand Audit. We cannot allow polluting industries to use the current health crisis to deflect from their own damaging behaviours and put the blame on the individual – we must demand action now."
To find out more about the Citizen Science Brand Audit and what you can do to influence companies and governments, visit the Surfers Against Sewage website here.