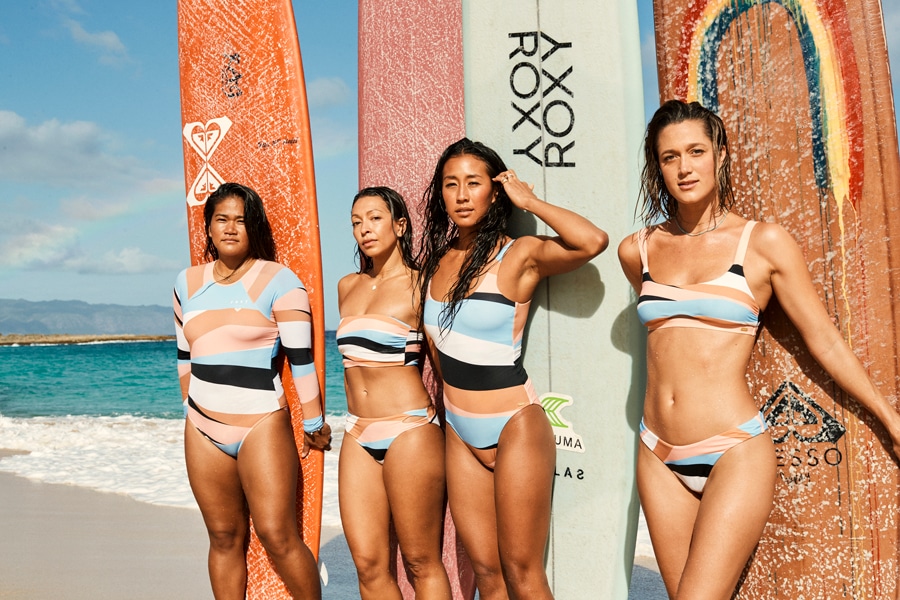 The new On the Beach campaign features ROXY riders Kelia, Megan Godinez, Kelis Kaleopa'a and Monyca Eleogram alongside friends and family – here's their message.
We believe all women should look & feel great in their swimwear. Since 1990, we've been empowering women to be athletic, bold & adventurous – on the beach and in the water.
Sunshine-loving girls around the world embrace their best days On The Beach.
Comfortable in their own skin and supported by swimwear that is designed for all women.
They skip along the shore, lounge on the sand, dive into the sea, and cross-step through life with confidence.
EveryBODY Loves ROXY.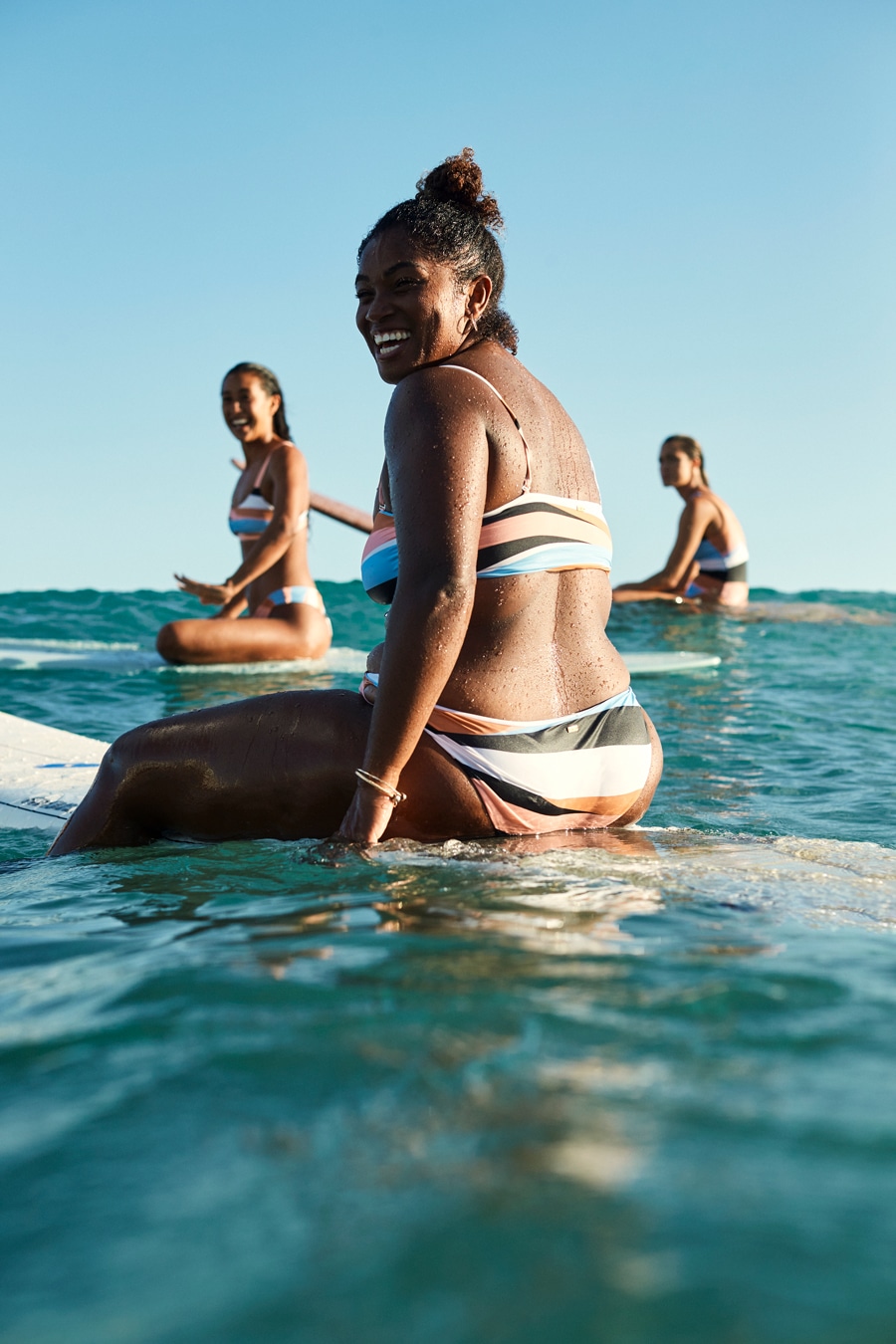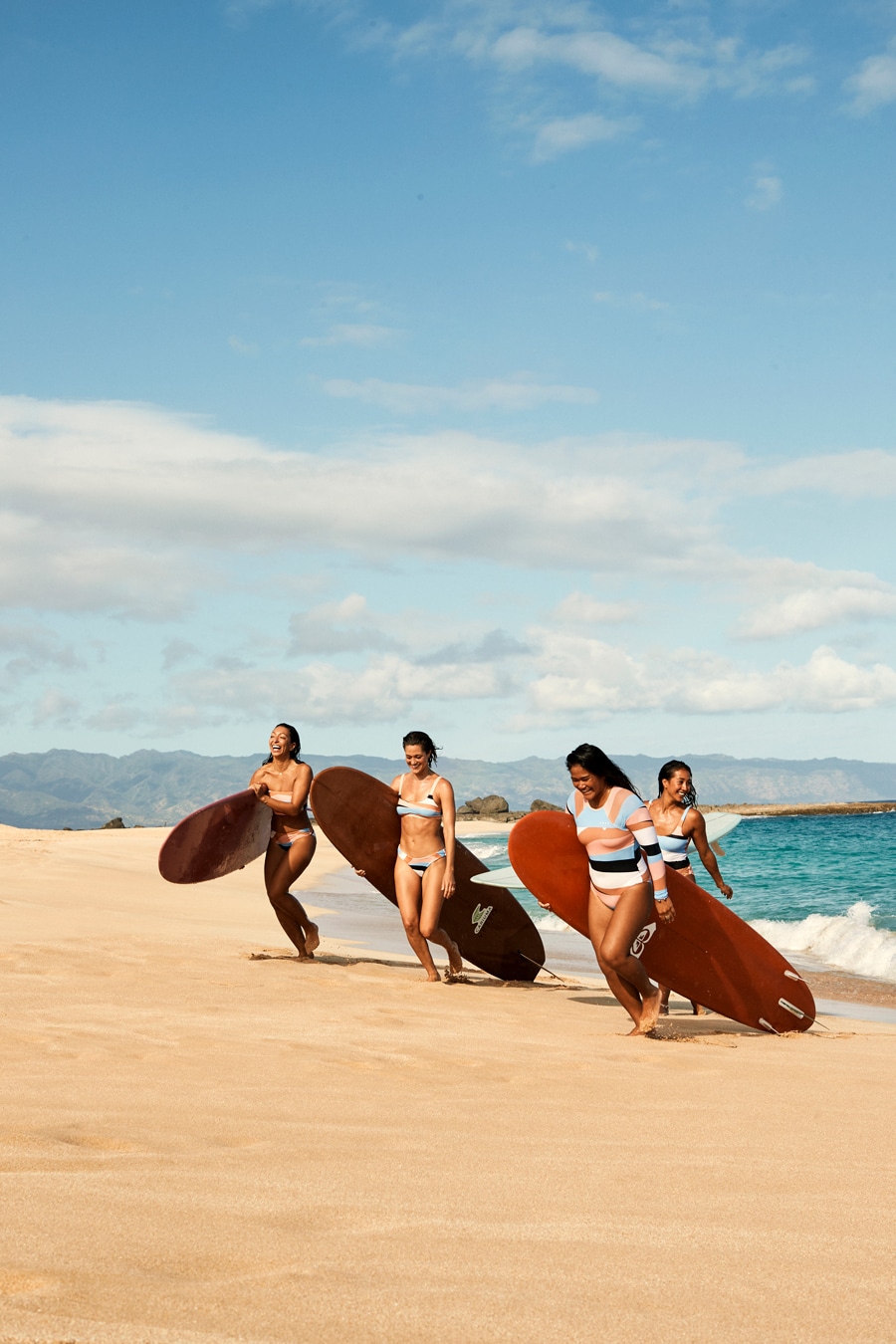 ROXY offers a variety of swimwear for all women – our products are designed to suit all shapes & sizes.
We offer sizes XS – XXL
Our SHAPES are key to establishing credibility in the market with beloved & go-to styles. Communication on the FEATURES & BENEFITS each shape provides is essential to gaining trust.
Our fabrics are unparalleled – they provide varying levels of support & comfort. Our trademark BODY Confidence fabric provides both flexibility & support.