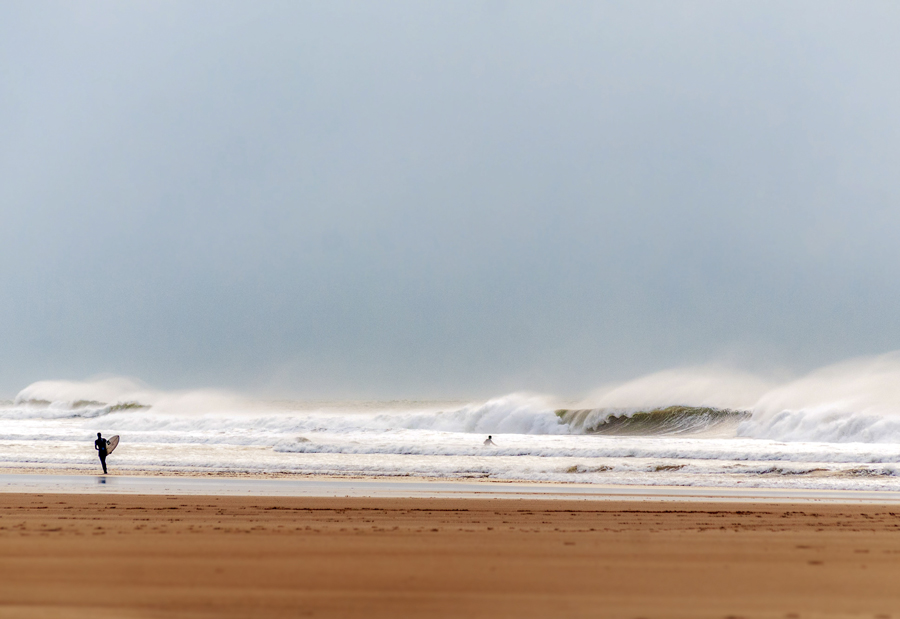 Spring is in the air but during March the sea temperatures are at their coldest. So what feelings do you associate with surfing in cold water? Do you flood your mind with dread, fear and negativity? Or it is adventure, excitement and adrenaline that surf around your brain?
Whichever it is, both are perfectly natural feeling and thoughts to have as a surfer. Not many people like the feel of cold water but there are some who fully brace the chill, and with the chilly water temperatures here in Europe we thought it's time to talk cold water surfing.

For some surfers, the word 'winter' evokes an unpleasant feeling, even into spring the sea doesn't start to warm up until April. This can bring a feeling of dread that comes in the form of icy water flushing down your back, hands so cold that you cannot hold your surfboard and an ice cream headache so painful you want to shed a tear. However, for most surfers this time of the year brings a feeling of excitement, adventure and endless adrenaline rushes and we think this is precisely how surfers should feel. If you're reading this and find yourself siding with the fear and dread side of surfing in coldwater, then we want to help you embrace the chill and surf more  than you've ever surfed before.
Cold water surfing has many benefits, with many studies celebrating the health benefits of cold water on the mind and body, for example, it's proven to increase your metabolism and release endorphins into the bloodstream and are known as the feel-good hormones. Which is why as surfers we love surfing during the winter months, for us, it's a sure fire way to beat the winter blues. Instead of us dreading the change in temperature we chuck on some extra neoprene and get out there. It's not the time to pack away your surfboard; winter is the time to embrace the waves and go in search of cold water swells.

Tips for braving the cold water
If you're new to surfing or planning on surfing all winter for the first time, here's some hints and tips we've learnt along the way and have made our winter surfing experience a lot more enjoyable.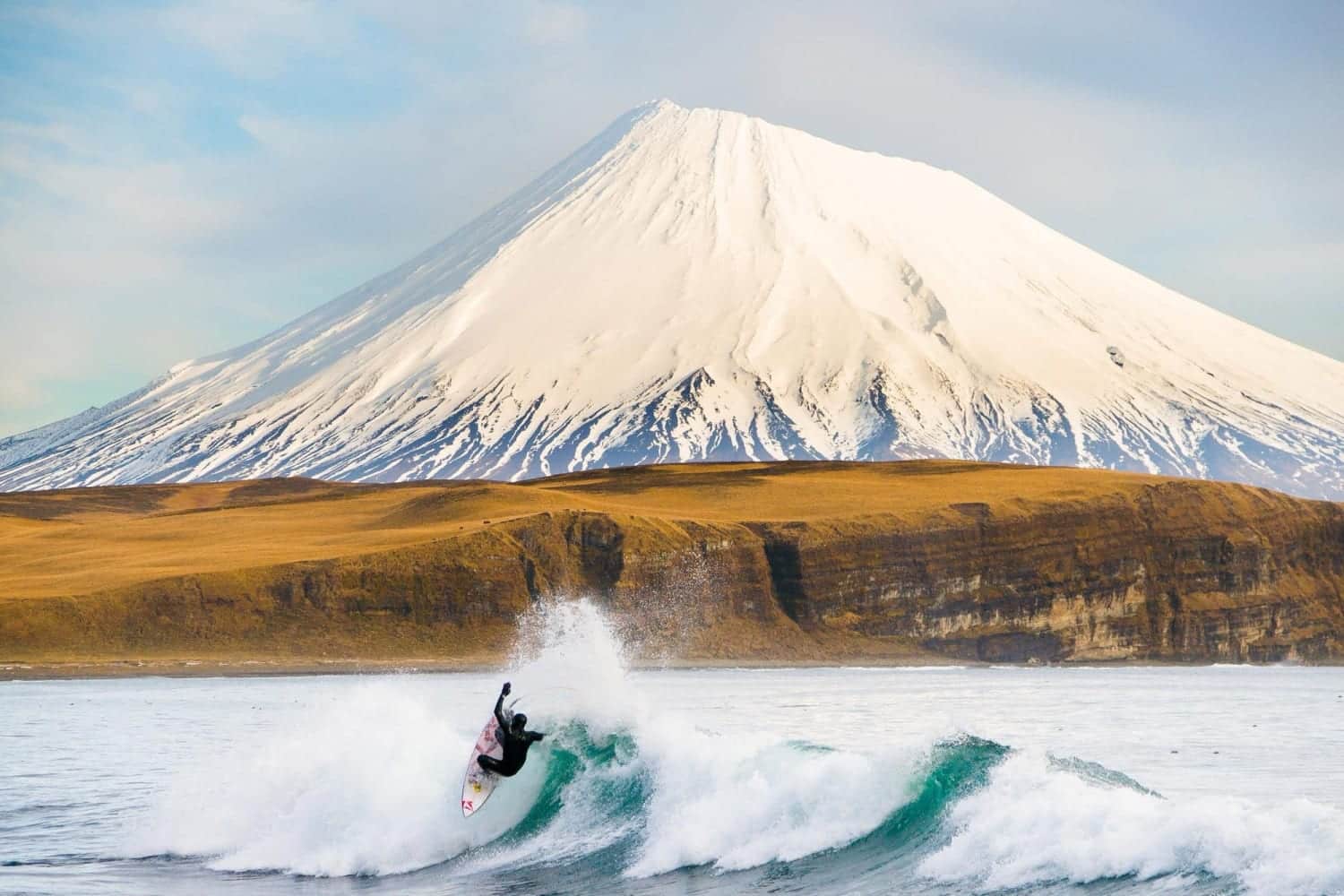 1. We recommend putting your wetsuit on inside your house.
There's nothing more challenging than getting changing outside, with the cold icy wind blowing and if you're fortunate a spot of rain. If you live close to the beach then put your wetsuit on a home and either drive or walk to the ocean in it, so all you have to do is leash up and get in there.
2. If you have a long drive to the surf, then check out investing in a warm changing robe.
They may seem a little pricey, but you won't regret the purchase. Just put these over your wetsuit after surfing, and you'll stay nice and toasty until you get home. Also, they are great to pop on over your wetsuit between surfs. Get your changing robe here.
3. Invest in a decent wetsuit and don't forget your boots, gloves and if your wetsuit doesn't have a built-in one, then you will also need a hood.
The most important thing you can do for your cold water surfing experience is start by wearing the right kit. Get your wetsuit accessories here.
Although you may get the occasional warm day, you cannot expect to stay warm in the surf while wearing a 3/2mm wetsuit that did well in the summer months. You're going to have to increase the thickness of your neoprene, even to 5/4mm. There are wetsuits on the market that will suit most prices ranges, check out our SurfGirl Winter Wetsuit Guide for our pick of the best wetsuits.
4. Warm Up Gradually
If you're struggling with the cold and cannot seem to warm up, instead of jumping straight into a hot shower, it's best to warm up the body gradually. Running around for 5-10 minutes while in your wetsuit, it will help get the blood pumping, so the best thing to do is keep moving!
5. Pack a hot drink
Nothing beats getting out the surf and straight away having a hot drink, so pack a hot flask full of your favourite hot beverage or even better homemade soup, to fuel up after riding the waves! It's essential to stay hydrated even during the winter months so don't forget to drink lots of water as well.

Check out our video of surf instructor Alannah giving us her top tips for surfing and motivation in coldwater.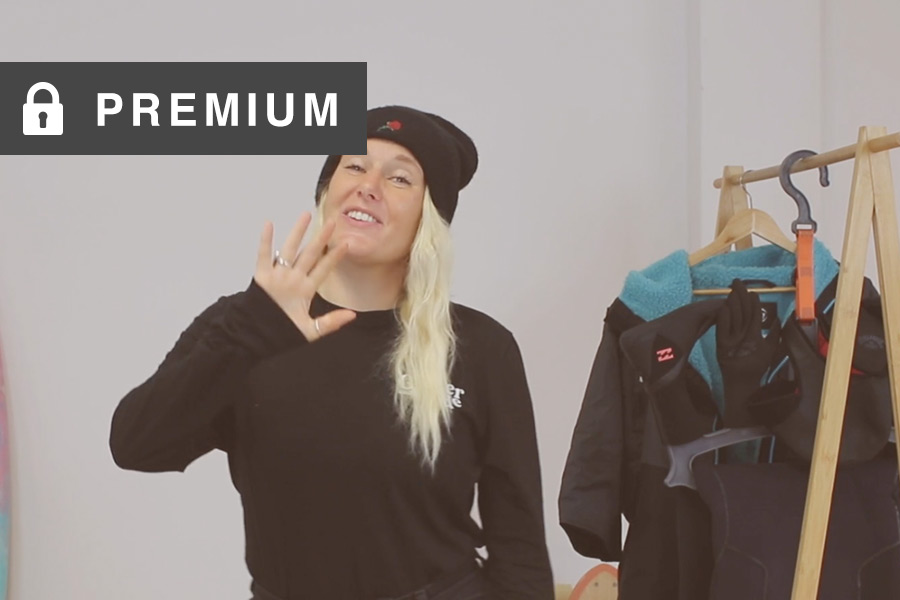 Go here for your wetsuit accessories to stay warm in the water