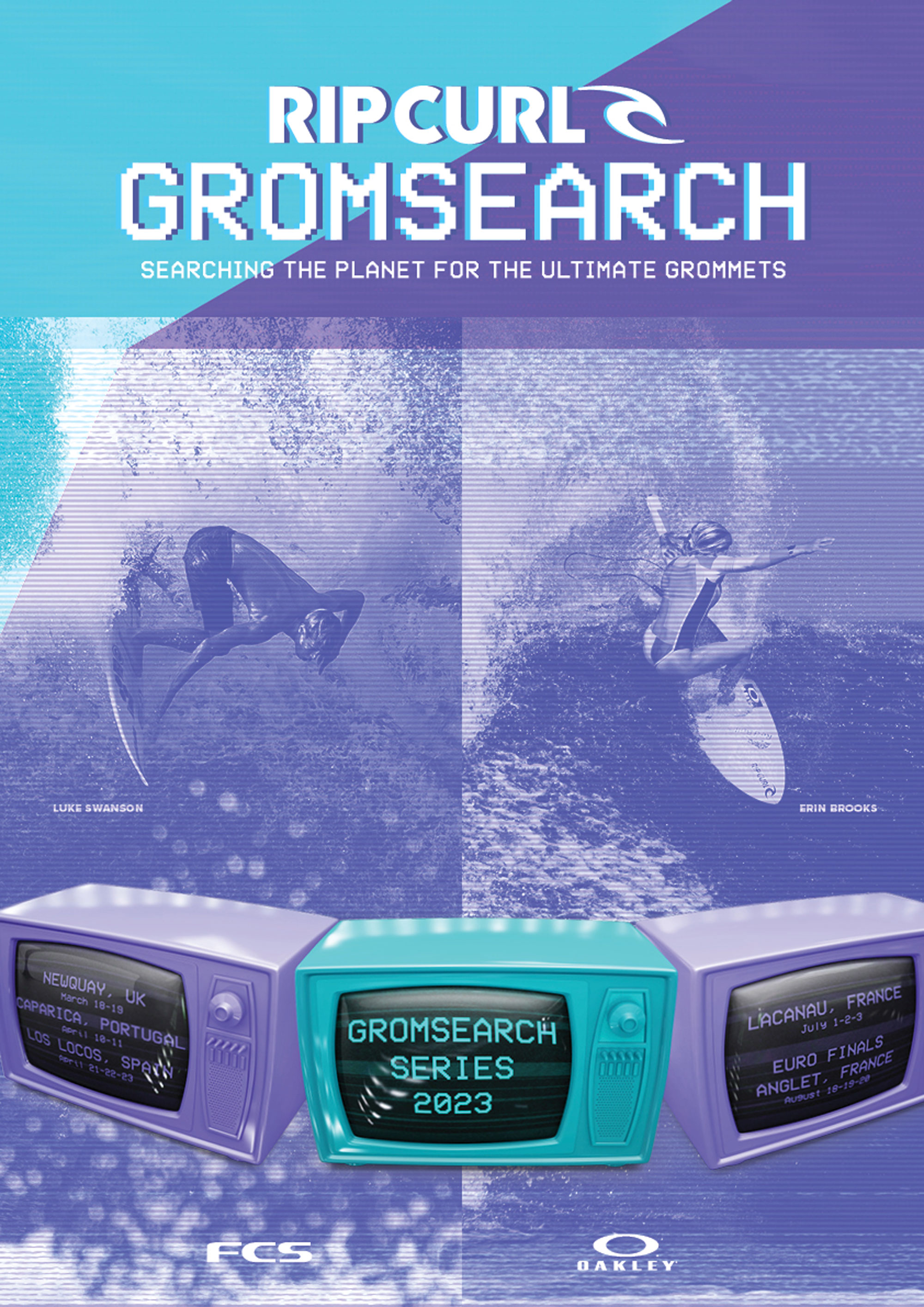 Created in Torquay, Australia, in 1999, the Rip Curl GromSearch is a competition exclusively for young surfers, boys and girls, under the age of 16 with its own unique character. It is held in various regions of the world at the same time: Brazil, Australia, Indonesia, South Africa, New Zealand, USA and Europe, leading to an International Final which traditionally takes place "Somewhere" in spring. The Rip Curl GromSearch is a real hotbed of young talent, having uncovered future World Champions such as Stephanie Gilmore (7 times World Champion and current world #1 in women's surfing), the Brazilian prodigy and WSL 2014 & 2018 World Champion Gabriel Medina, and many others.
The Rip Curl Gromsearch 2023 is about to start again in Europe. For the 2023 edition, French, English, Spanish and Portuguese Groms will go through their National event to qualify for the European Final.
The under-16, under 14 and under 12 male and female winners from those countries will battle at the beach to qualified for the European Final at the emblematic Surf Capital, ANGLET (France) on august 19th and 20th, right before the Rip Curl Pro in Anglet (august 22nd to 25th).

EUROPEAN 2023 RIP CURL GROMSEARCH SCHEDULE:
UK: March 18th-19th at Fistral Beach
PORTUGAL: April 10th-11th, Praia de Caparica
SPAIN: 21st, 22nd and 23rd at Playa de Los Locos, Suances
EUROPEAN FINAL: August 19th, 20th in Anglet (France)

OAKLEY
Rip Curl is happy to announce its new partnership with OAKLEY! The cool sunglasses brand will hold products presentations onsite and offer prizes for the competitors. Oakley will also reward the highest score of each stop with a 500€ cheque. Last but not least, the new "OAKLEY GRAND PRIZE" for the winners with the opportunity to win a trip for two persons to Portugal WCT 2024 and a Two hours coaching session with former pro surfer Tom Whitaker.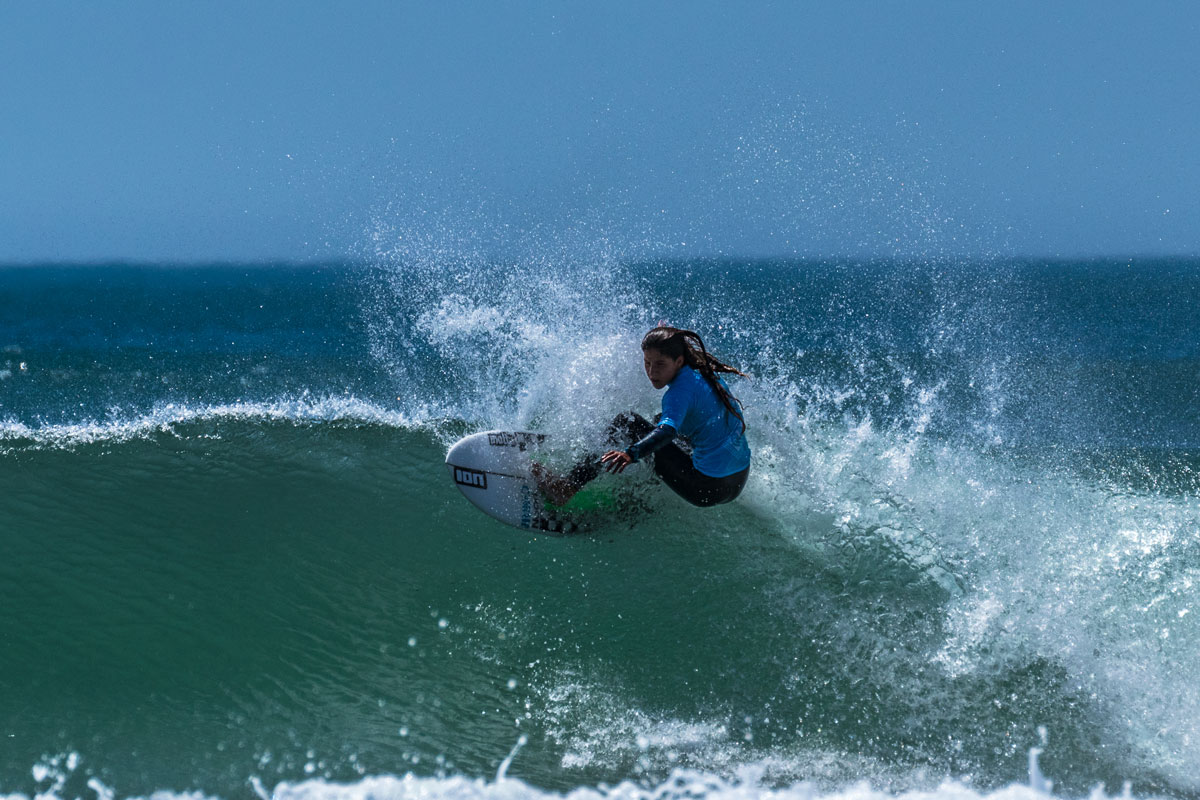 FCS
The historical GromSearch Partner! Rip Curl is very happy to count FCS again for this new edition. On the menu, many prizes for the competitors and sets for the local shaper test center.
PURA VIDA:
Bracelets for the girls competitors
LOCAL SHAPERS:
Each stop will see a local shaper get some boards available for testing. Groms will be able to test new shapes and different FCS options.
ENVIRONMENTAL AWARENESS:
An non for profit in each country will be attending the event with environmental incentive & educational topics