Caroline Marks Wins Surf City El Salvador Pro Presented by Corona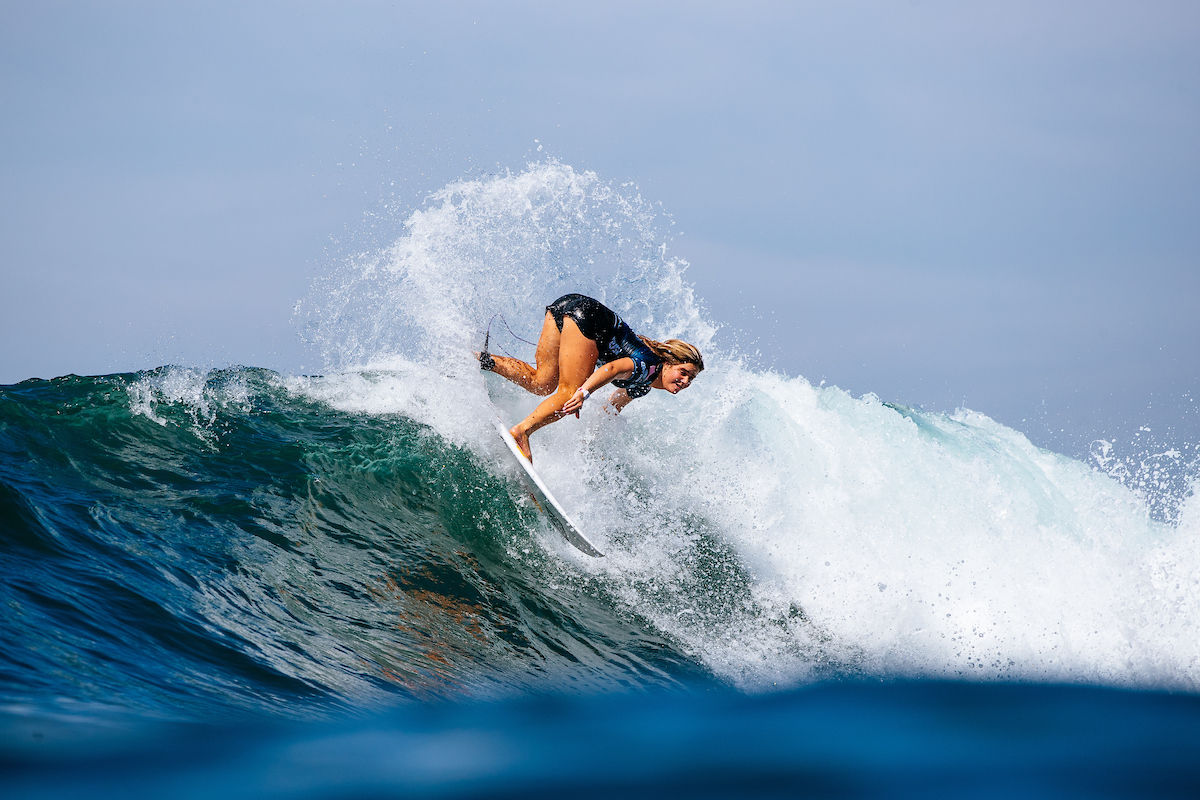 • Tyler Wright Is Runner-up 
• Carissa Moore Holds Onto Rankings Lead

Caroline Marks (USA, above) won the Surf City El Salvador Pro Presented by Corona, Stop No. 7 on the World Surf League (WSL) 2023 Championship Tour (CT), in dominant form at Punta Roca, also known as La Punta or Punta Chilama. Tyler Wright (AUS) earned runner-up.
With the Surf City El Salvador Pro now complete, only three more events remain ahead of the Rip Curl WSL Finals. With solid finishes here in El Salvador, Carissa Moore (HAW) has done a good job to keep herself at the top of the rankings, but Wright is right on her heels. The CT will now turn its attention to Brazil, one of the most diverse venues on Tour, which could shake up the rankings once again.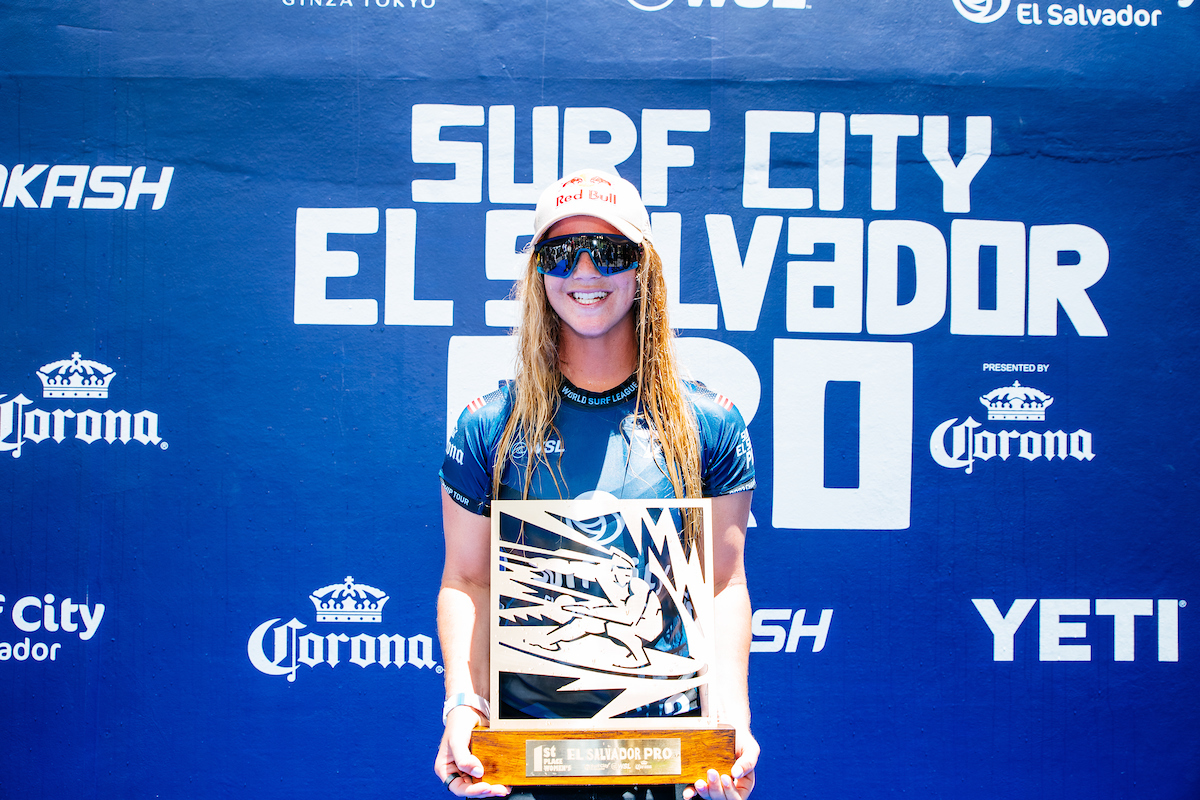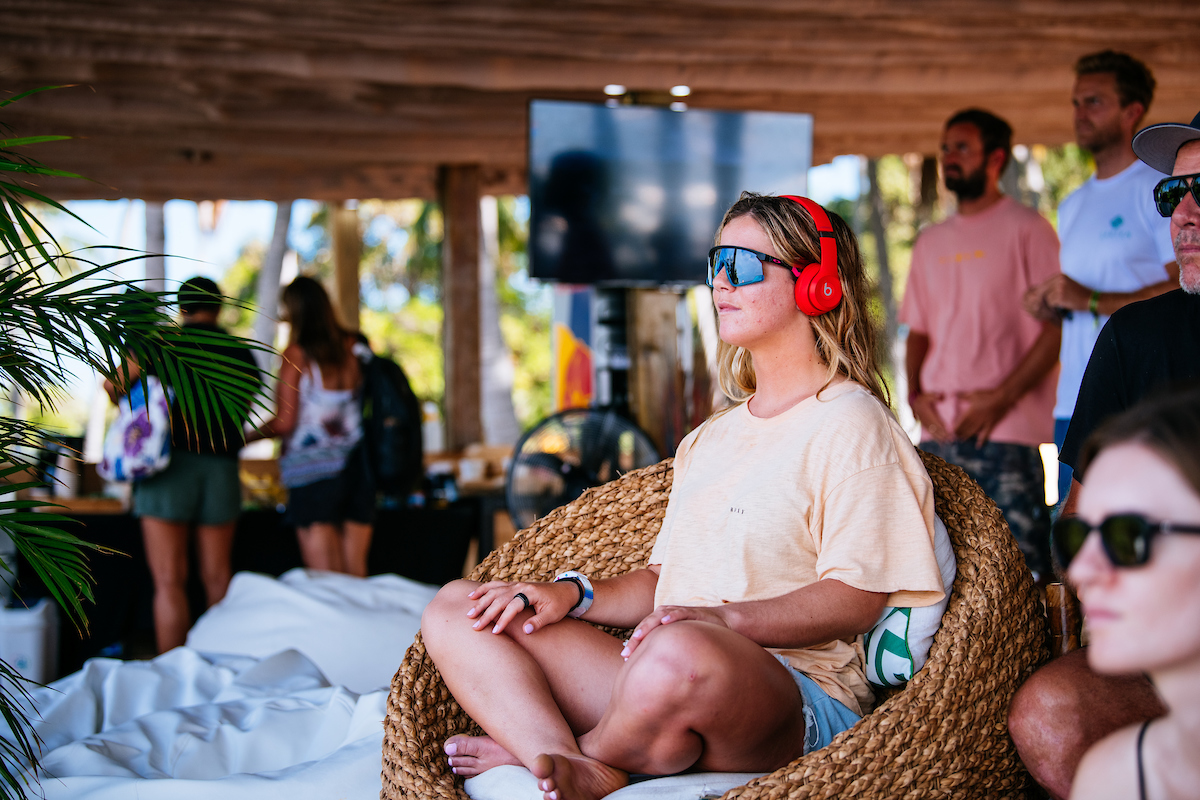 Florida's Caroline Marks Earns First CT Win Since 2021
Caroline Marks (USA) earned her first CT event win since 2021 today in El Salvador. After having made two Finals appearances this season, Marks finally went all the way to the top of the podium. The rising star had to overcome two World Champions on her way to victory, Carissa Moore (HAW) in the Semifinals and Tyler Wright (AUS) in the Final. Marks now has four CT event wins to her name and sits at World No. 3 on the rankings. The 21-year-old is now in a promising position for both the WSL Final 5 and provisional Olympic qualification.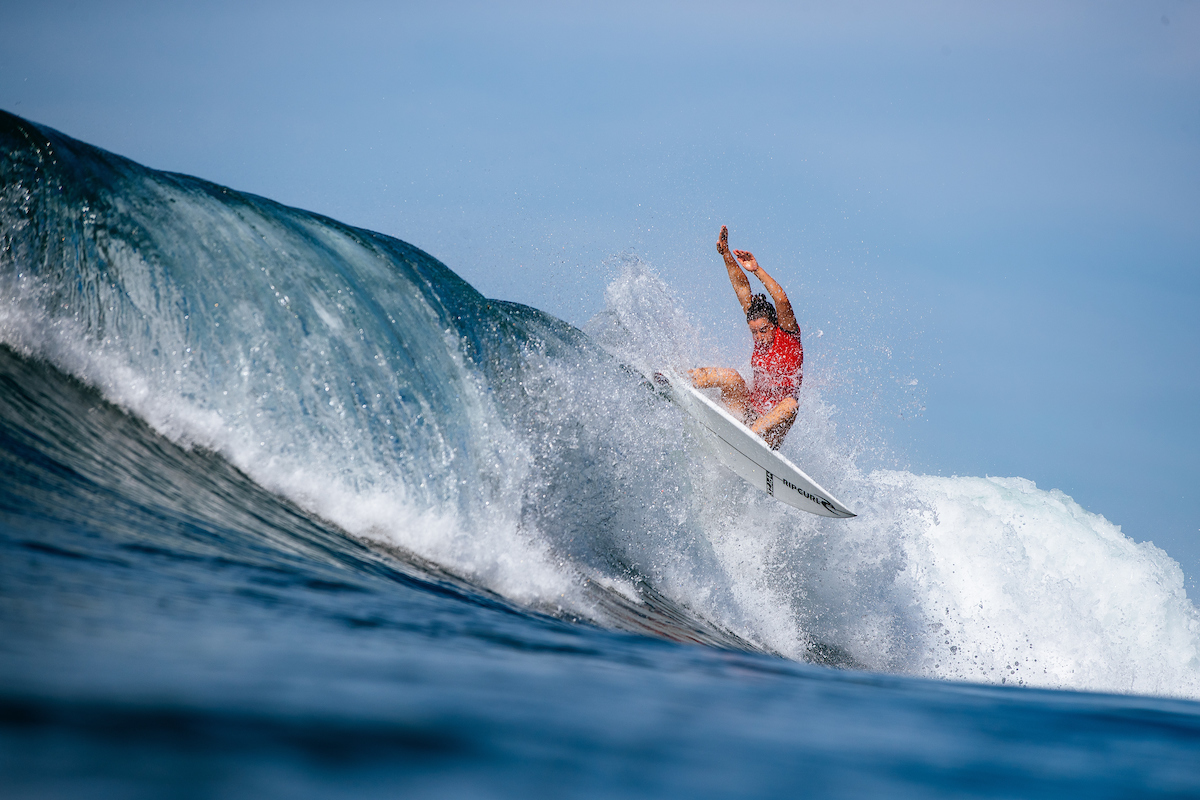 "This time last year was my first event back after one of the hardest times of my life, so I'm emotional," said Marks. "I've been super inspired by the younger girls and all the new energy on Tour. It's been really cool. I haven't won a CT since 2021, so I'm just super stoked. This is the best feeling ever."
Marks looked unstoppable on her backhand today, stringing together a series of slashing turns. She set the pace during the Final with Wright, surfing the first wave of the heat and earning a 4.83 (out of a possible 10). Marks then improved on her lead, posting a solid 6.33. Wright had a slow heat but got herself back in contention with 5.10. The two-time World Champion then went for a huge finishing manoeuvre but unfortunately came unstuck on the landing and hit her arm on the fall. Marks was left alone in the lineup as the clock wound down.
"What makes our journey so special is sharing it with people you love," said Marks. "My brothers haven't been to an event in a couple of years, so maybe I should bring them everywhere now. We got the Olympics and the Final 5 and I want to be in both of those. I'm feeling good and I'm really motivated. I feel like I put the work in, so I'm like, 'Let's do this!'"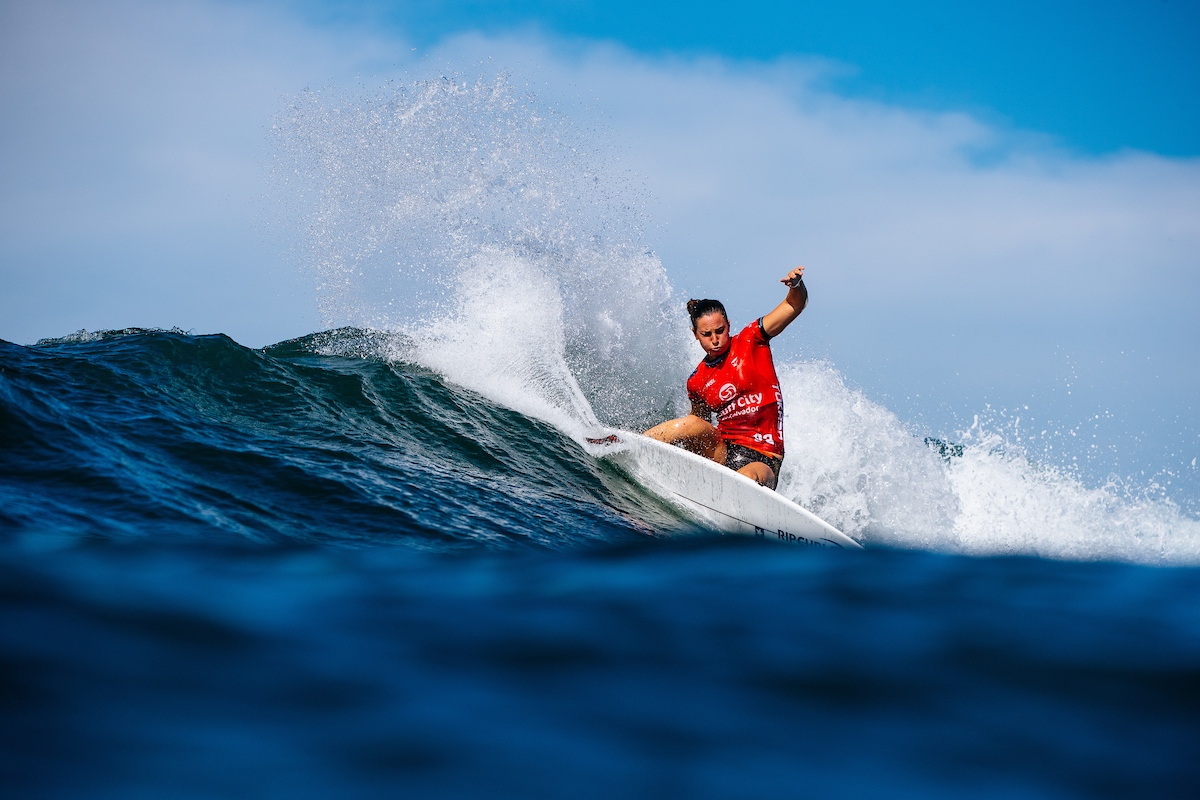 Tyler Wright Takes Out Defending Event Winner Stephanie Gilmore
Tyler Wright (AUS, above) will hold onto No. 2 in the world rankings after finishing runner-up here in El Salvador. Wright has been having an impressive year as this was her fourth Finals appearance of the season. She has never clinched a spot in the Final 5 and is hoping this will be the year she makes her debut at the Rip Curl WSL Finals.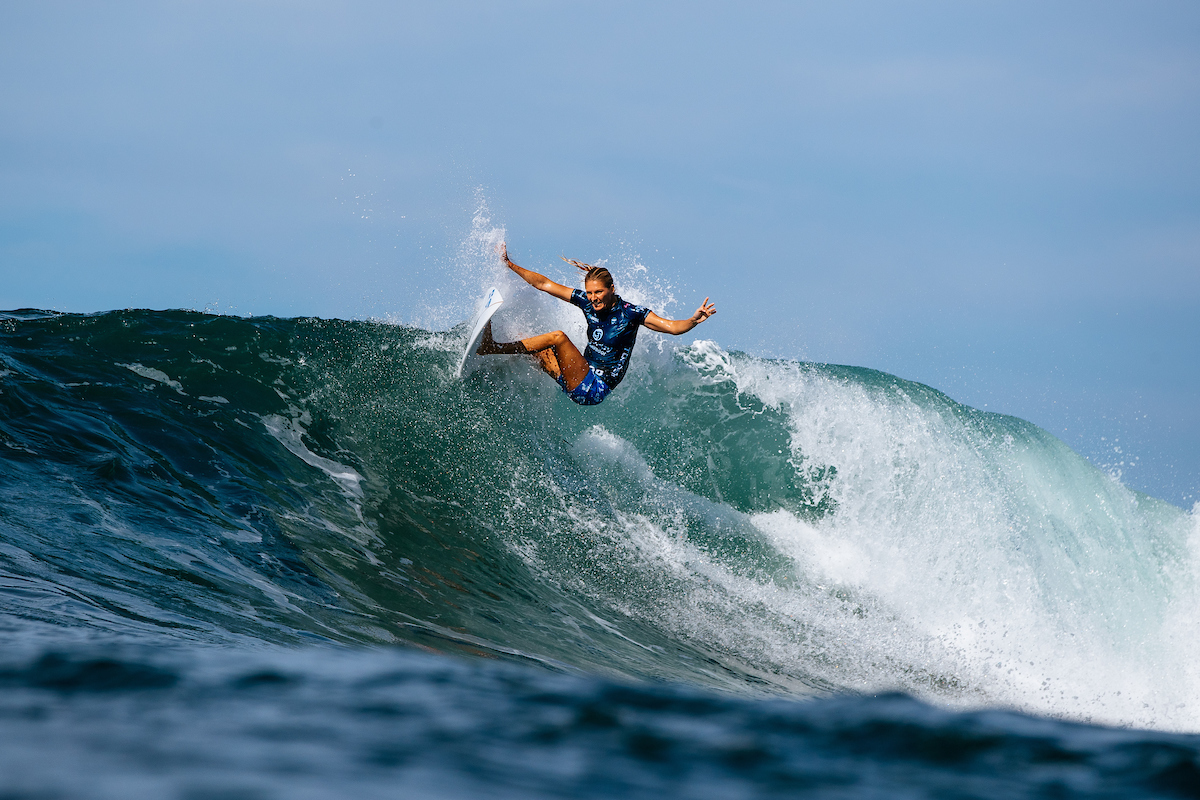 "Honestly, congrats to Caroline (Marks)," said Wright. "It's amazing and I am so happy for her. She seems like she's really finding her groove. I know she had quite a journey as well, so it's really exciting to see her do well. I'm super happy with my campaign and obviously, if I had ridden out of that turn, it probably would have been a different outcome. The waves were really tricky and it was kinda hard to find rhythm after a certain point. I'm happy with my performance and really happy with my team and how we've run this event. I'm finding my feet after an interesting event in the wave pool, so I really enjoyed that."
Wright earned her place in the Final by taking out eight-time World Champion and defending event winner, Stephanie Gilmore (AUS), in the first heat of the day. Gilmore started strong, earning the highest single-wave score of the heat, a 6.83. Wright answered back with a pair of six-point rides, showcasing her power with strong finishing manoeuvres. Unable to find a backup score of significance, Gilmore found herself facing elimination. The two Australian Tour veterans are now tied, 14-to-14, in their head-to-head matchups.
Surf City El Salvador Pro Presented by Corona Women's Final Results:
1 – Caroline Marks (USA) 11.60
2 – Tyler Wright (AUS) 8.47
Surf City El Salvador Pro Presented by Corona Women's Semifinal Results:
HEAT 1: Tyler Wright (AUS) 12.74 DEF. Stephanie Gilmore (AUS) 11.10
HEAT 2: Caroline Marks (USA) 14.00 DEF. Carissa Moore (HAW) 11.17
For more information, please visit WorldSurfLeague.com.